Operation "Control over the VRIL artefact"
Last Friday, together with friend of mine Wendell, we had battle. We played scenario called
Operation "Control over the VRIL artefact"
"War was very ferocious in March 1947. It was time then every fraction looked for very rare hidden treasures.
One morning Free Ukraine battalion met AXIS recon troops on a glade near the forest. Both officers, Nikolai and Stefan, wanted to gain control over mysterious old house. Some said that there was hidden VRIL artefact's.
It had to finish another Dust battle…."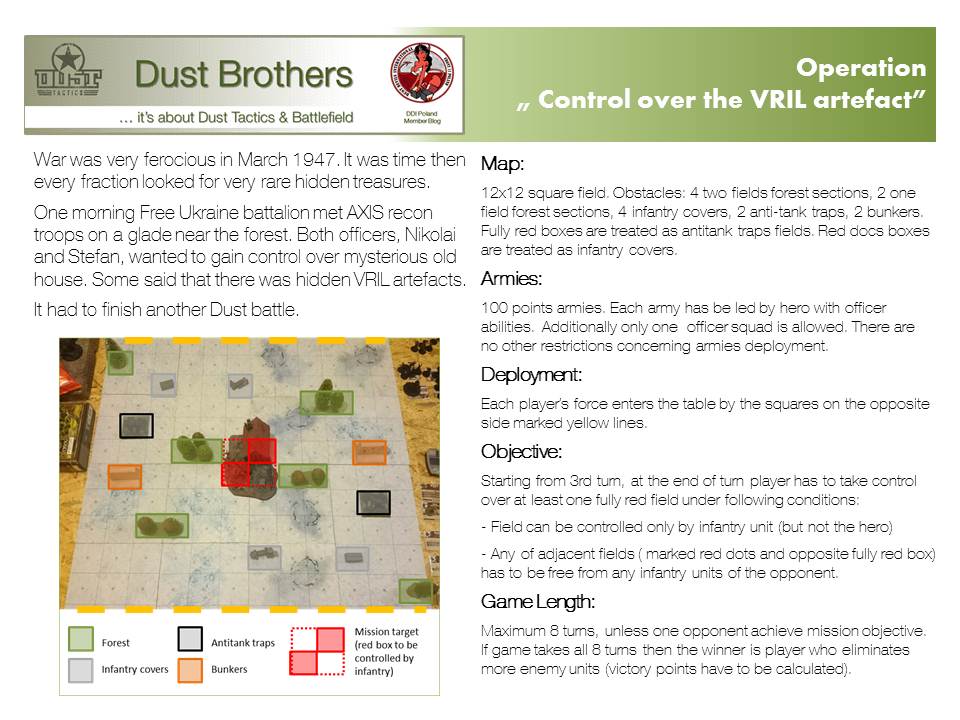 That was fast and fury encounter, whole battle took 4th turns. It seemed that Free Ukraine battalion won, but finish was unexpected thanks to reactivation of the Ghosts by Stefan. The Ghosts achieved mission objective despite of tactical superiority of Free Ukraine units.
You can download my first mission here.


Photos show end of each turn are below.
1st Turn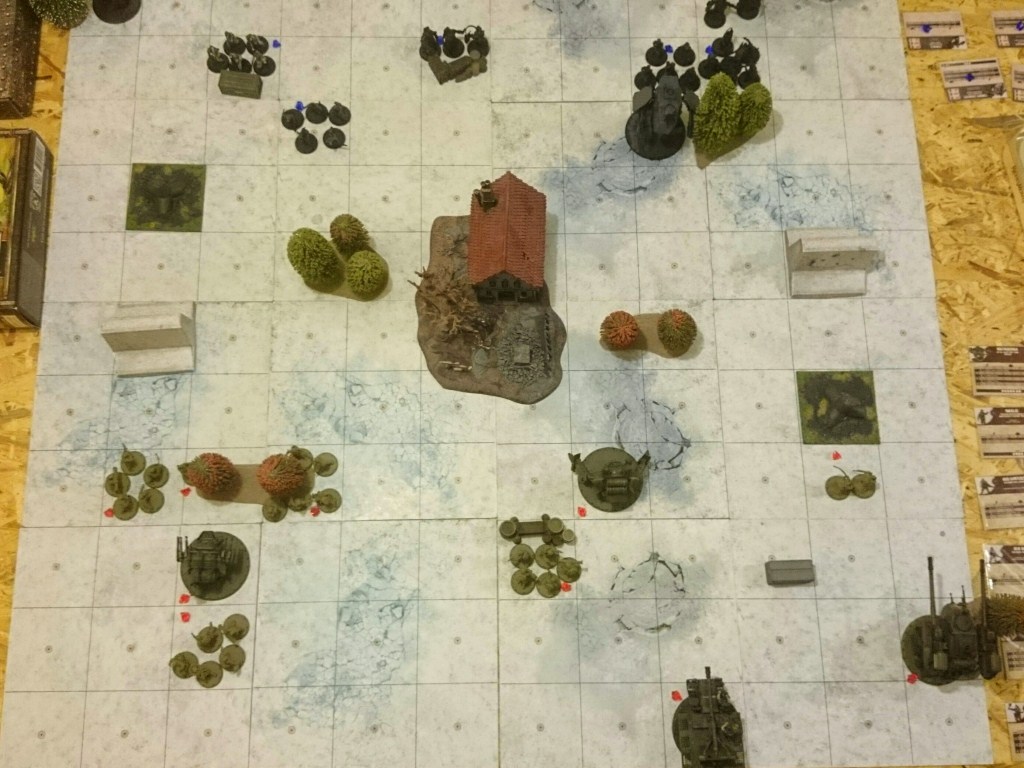 2nd Turn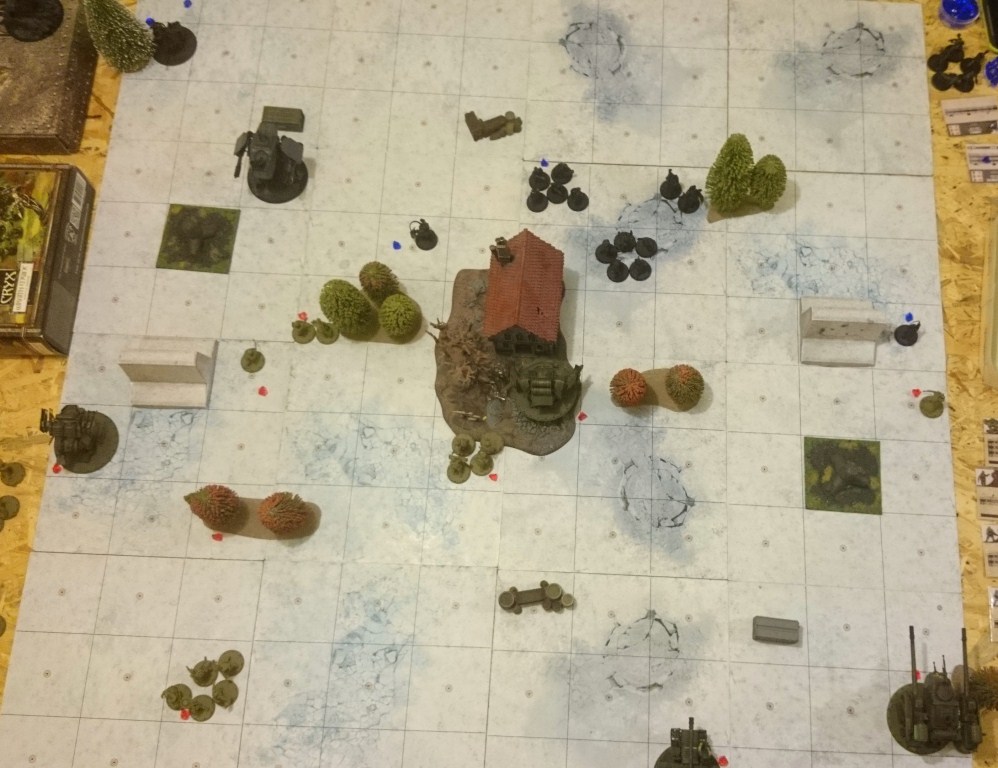 3rd Turn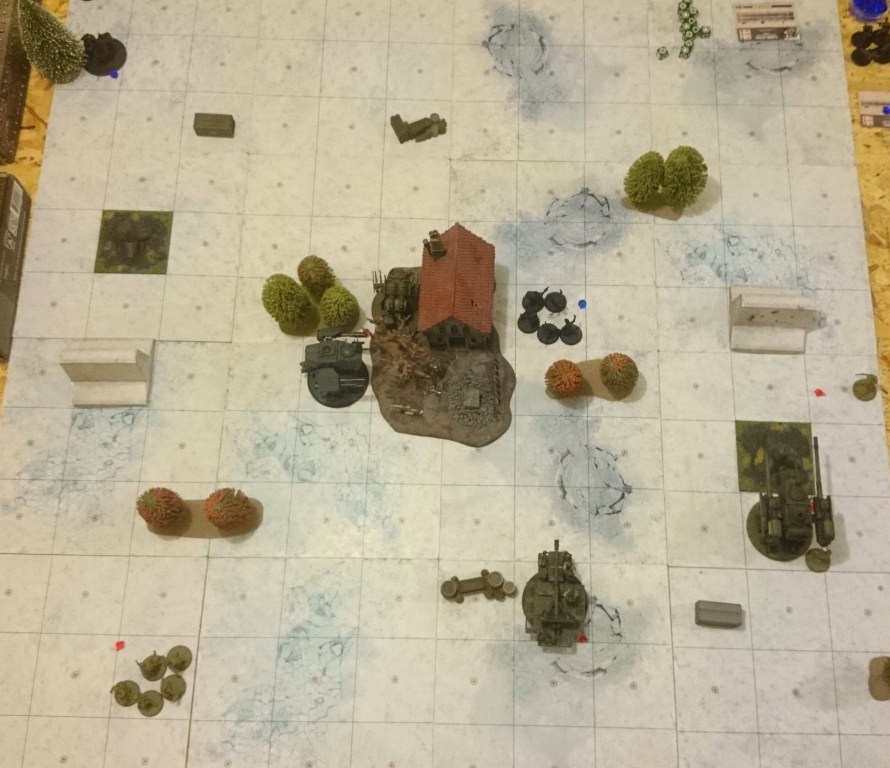 4th Turn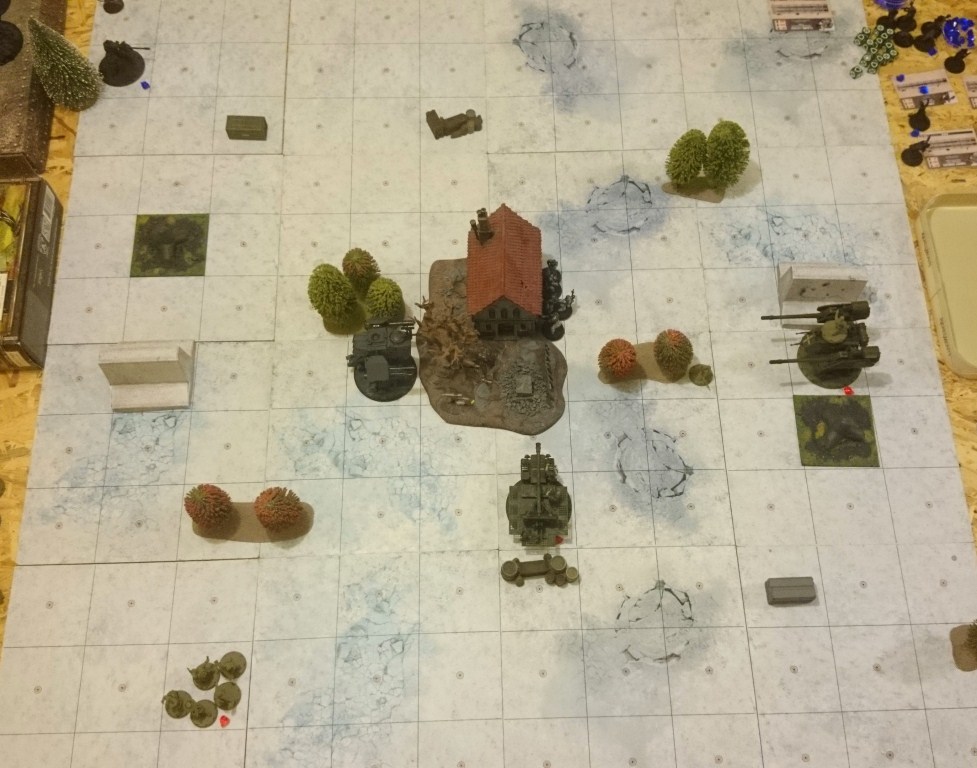 More photos with zooms on some units and clashes are within attached gallery.