LRDG Snipers & Aussie Spotters
Go Australians, Go…
Lately I work on several Desert Scorpions units. Today I'd like to show you two of them. Officially approved Desert Scorpions Sniper Team and my interpretation of Aussie Spotters.
Ostatnio maluję jednostki do mojego grupy bojowej Desert Scorpions. Dzisiaj wrzucam dwa oddziały do Waszej oceny. Całkiem na legalu zespół snajperek Desert Scorpions oraz moja interpretacja obserwatorów artyleryjskich z Australii.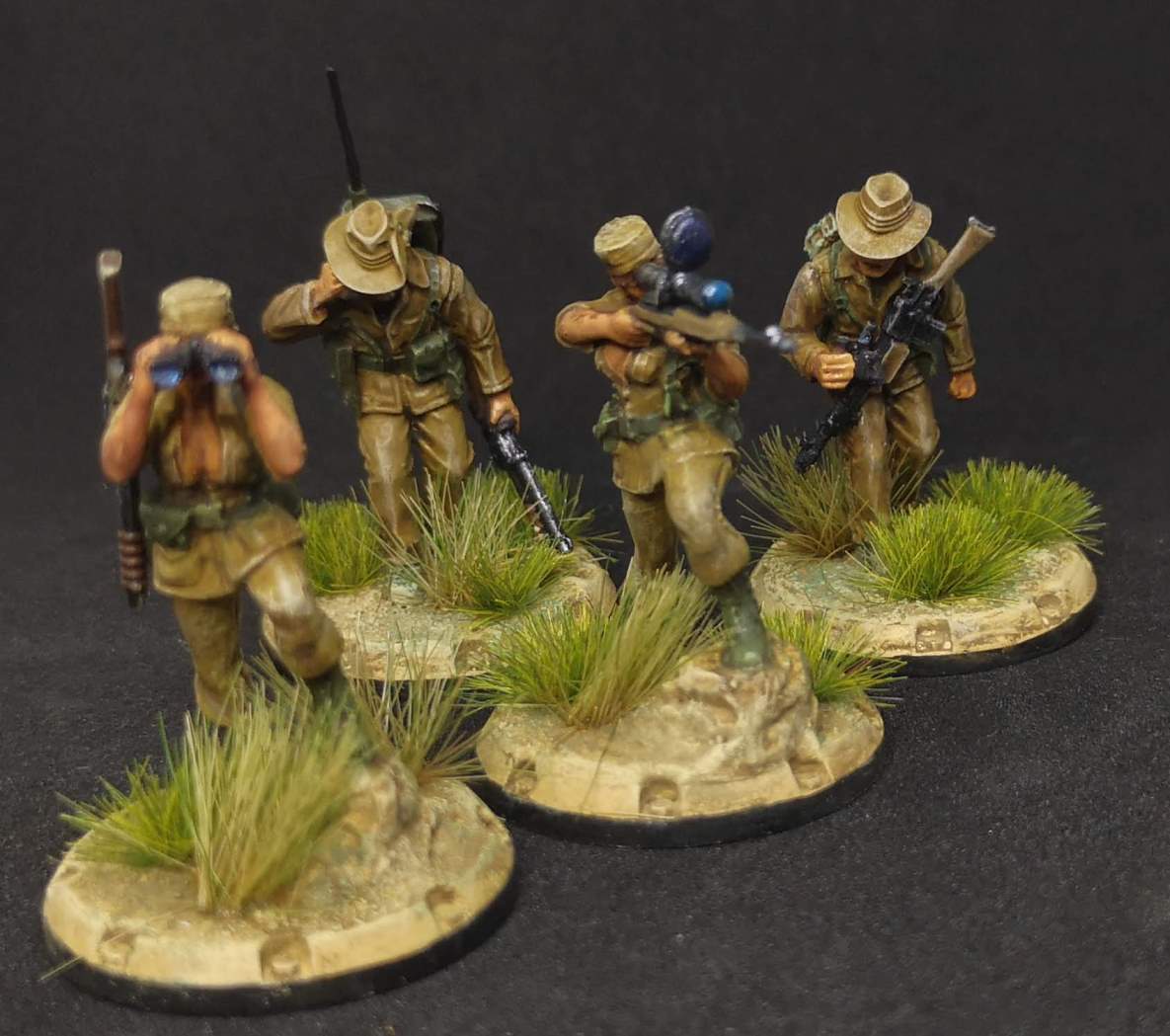 Aussie Spotters are made by using USMC unit with Austrian heads from Desert Scorpion trucks. They will play as Ranger Spotters but I will use this team in my Desert Scorpion army.
That way I hope to build Desert Scorpions and Rangers units in similar style and whole army will look interesting and in one style. A few photos are below.
Australiczycy powstali jako mix jednostki USMC oraz głowek australiczyków z zestawu ciężarówek Desert Scorpions. Tak przygotowanych chłopaków będę używał w mojej armii Desert Scorpion używając karty obserwatorów Ranger'ów.
W ten sposób mam nadzieję zbudować wszystkie jednostki Desert Scorpions i Rangers. I tak liczę, że cała armia pustynna będzie w jednym klimacie.
That's all my friends. I hope you like this style. 🙂
To wszystko na dzisiaj. Mam nadzieję, że drużyna się podoba. 🙂