LRDG Snipers & Aussie Spotters
Go Australians, Go…
[ezcol_1half]
Lately I work on several Desert Scorpions units. Today I'd like to show you two of them. Officially approved Desert Scorpions Sniper Team and my interpretation of Aussie Spotters. [/ezcol_1half]
[ezcol_1half_end]
Ostatnio maluję jednostki do mojego grupy bojowej Desert Scorpions. Dzisiaj wrzucam dwa oddziały do Waszej oceny. Całkiem na legalu zespół snajperek Desert Scorpions oraz moja interpretacja obserwatorów artyleryjskich z Australii. [/ezcol_1half_end]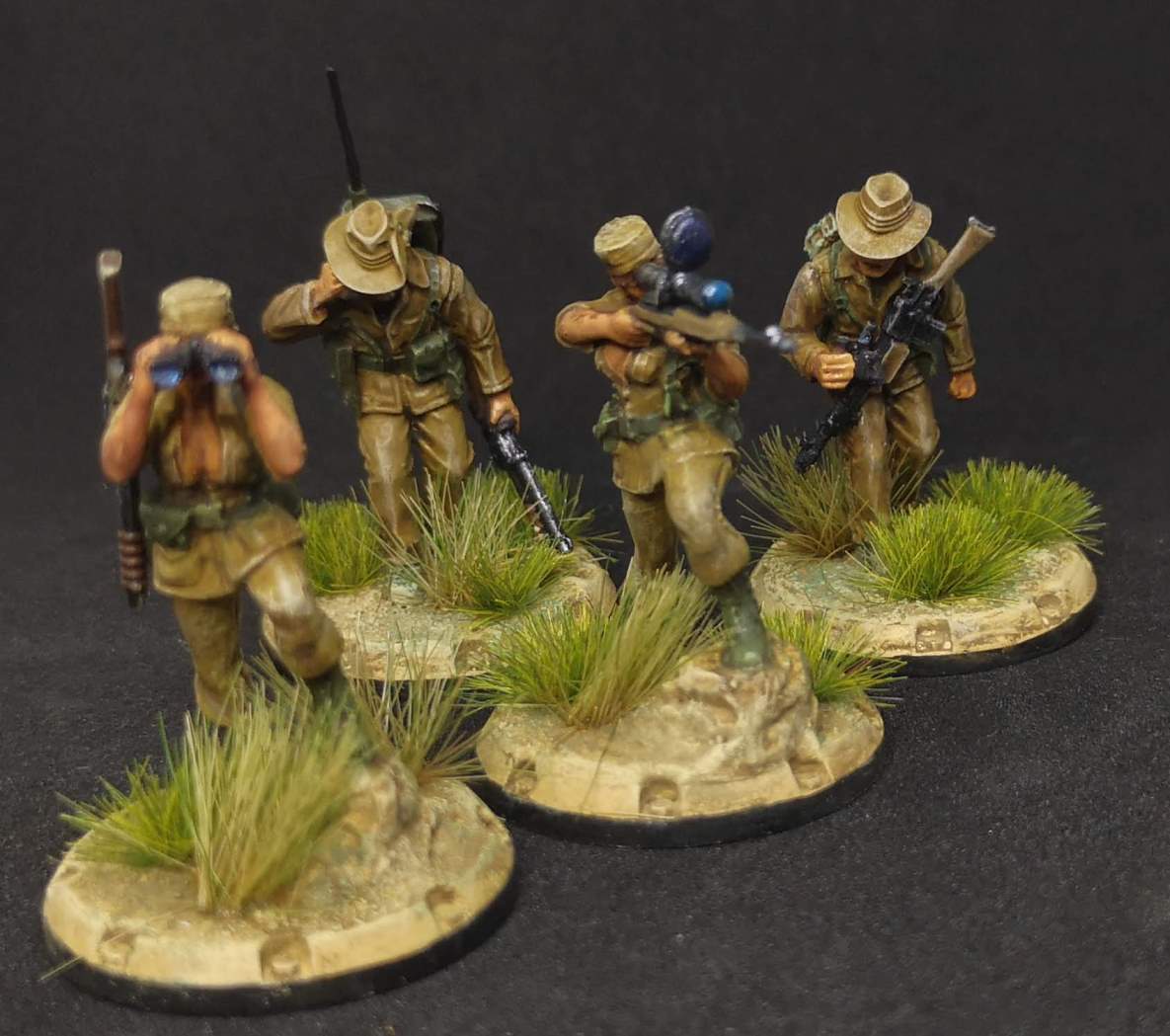 [ezcol_1half]
Aussie Spotters are made by using USMC unit with Austrian heads from Desert Scorpion trucks. They will play as Ranger Spotters but I will use this team in my Desert Scorpion army.
That way I hope to build Desert Scorpions and Rangers units in similar style and whole army will look interesting and in one style. A few photos are below.[/ezcol_1half]
[ezcol_1half_end]
Australiczycy powstali jako mix jednostki USMC oraz głowek australiczyków z zestawu ciężarówek Desert Scorpions. Tak przygotowanych chłopaków będę używał w mojej armii Desert Scorpion używając karty obserwatorów Ranger'ów.
W ten sposób mam nadzieję zbudować wszystkie jednostki Desert Scorpions i Rangers. I tak liczę, że cała armia pustynna będzie w jednym klimacie. [/ezcol_1half_end]
[ezcol_1half]
That's all my friends. I hope you like this style. 🙂
[/ezcol_1half]
[ezcol_1half_end]
To wszystko na dzisiaj. Mam nadzieję, że drużyna się podoba. 🙂
[/ezcol_1half_end]