French&English Desert Scorpions / Pustynne Skorpiony
[ezcol_1half]
Heavy Units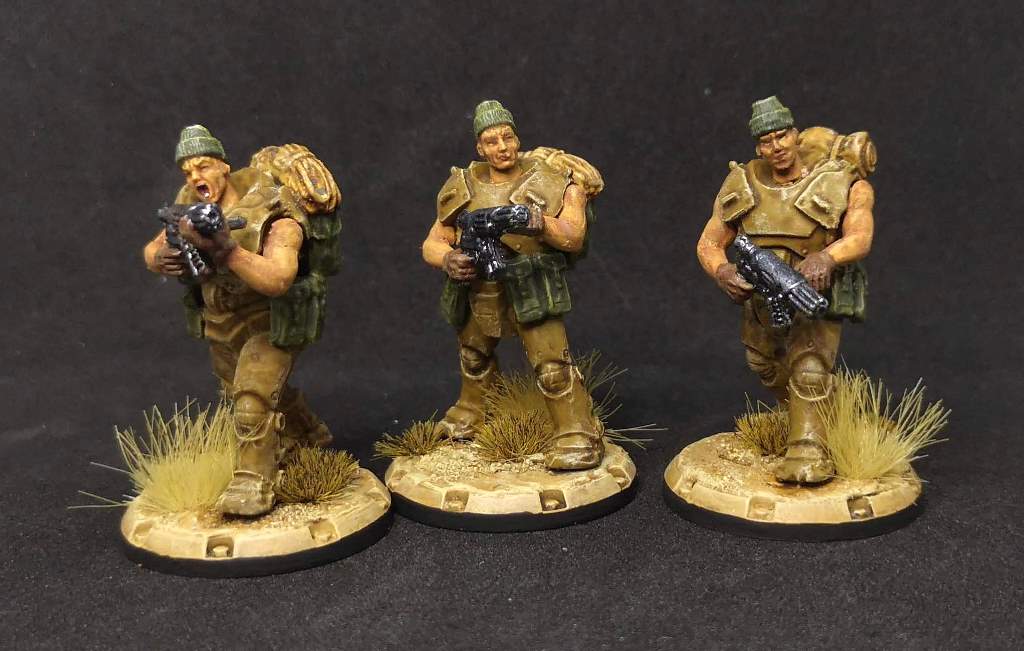 Latest reinforcement of my Desert Scorpions are two units of Heavies. First are well known British Commando Kill Squad with phasers and scout ability.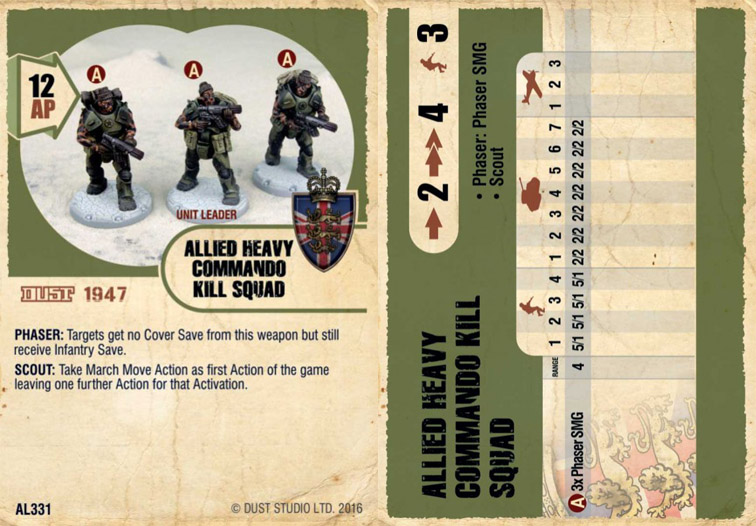 Second are "French Bloody Killers", guys representing French Legions in Africa. This is Heavy Engineer Squad equipped in Bazooka, Flame Throwers and Power Drills. They could be deadly in short distance & close combat. [/ezcol_1half]
[ezcol_1half_end]
Ciężkozbrojni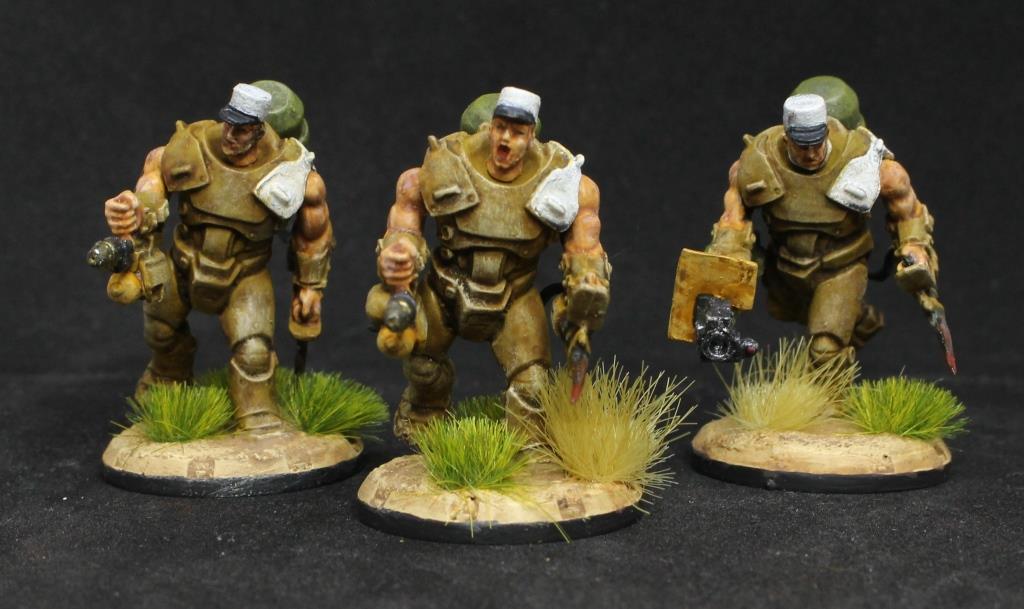 Moje ostatnie uzupełnienia Desert Scorpions to dwie jednostki ciężkiej piechoty. Pierwsza to dobrze znani British Commando Kill Squad uzbrojeni w phasery oraz posiadający zdolność scout.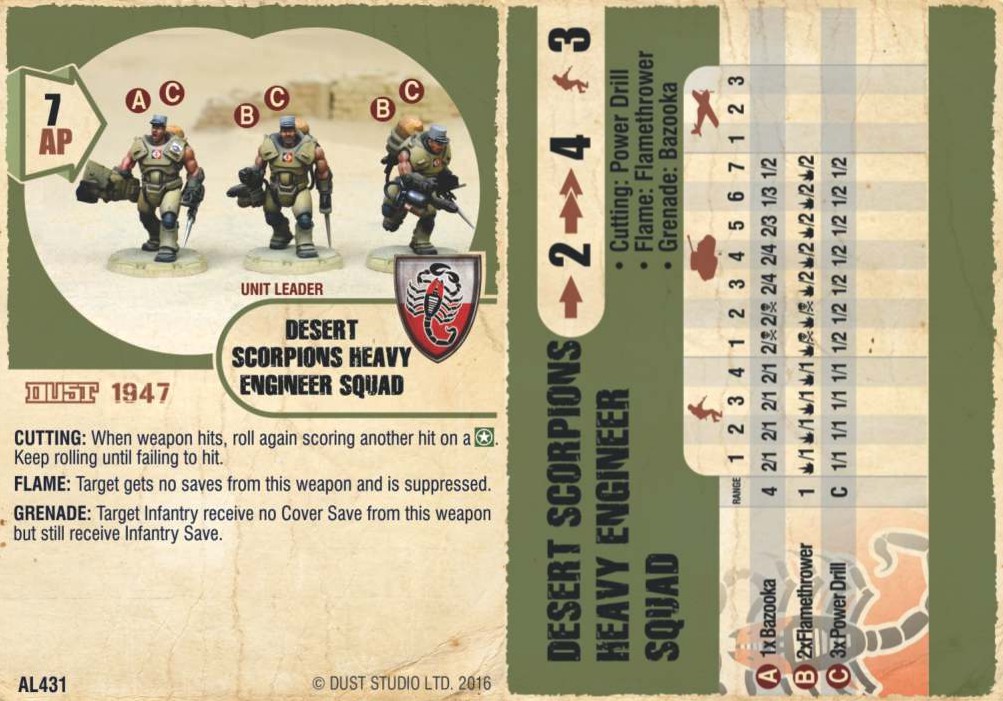 Druga jednostka to "Francuscy Krwawi Zabójcy", chłopaki to typowi legioniści z jednostek stacjonujących w Afryce. Heavy Engineer Squad jest wyposażony w bazookę, miotacze ognia oraz młoty pneumatyczne. Wydaje się, że będą zabójczy w krótkim dystansie. [/ezcol_1half_end]
Bazooka Joe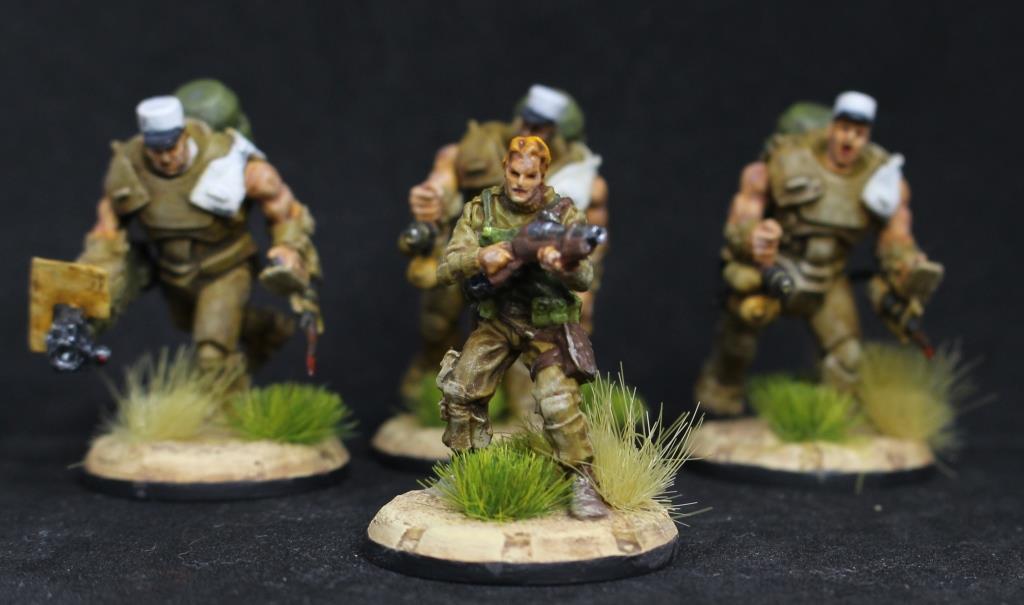 [ezcol_1half]
Desert Scorpions needs leader. That's great opportunity to contract again Mr. Bazooka Joe. Relatively cheap Officer with Black Ops ability which may give advantage during activation phase. I hope to test it soon. I enclosed my old model which was repainted to be in this same style like others Desert Scorpions Units. [/ezcol_1half]
[ezcol_1half_end]
Desert Scorpions muszą mieć jakiegoś dowódcę. To była swietna okazja, aby odkurzyć Pana Bazooka Joe. Te relatywnie tani oficer ze zdolnością Black Ops może dać mi drobną przewagę na etapie aktywacji armii. Mam nadzieję to przetestować wkrótce. Przemalowałem na nowo stary model Bazooka Joe, aby pasował do stylu wszystkich moich Desert Scorpions.[/ezcol_1half_end]
New Desert Scorpions Gallery
[ezcol_1half]
What will come next…
I like Desert Scorpions and would like to play them in season 2019. Thus I have to expand my forces by additional Trucks and infantry units. I have two trucks which I need to build. New models will come in December so there is a change to have more Desert Scorpions.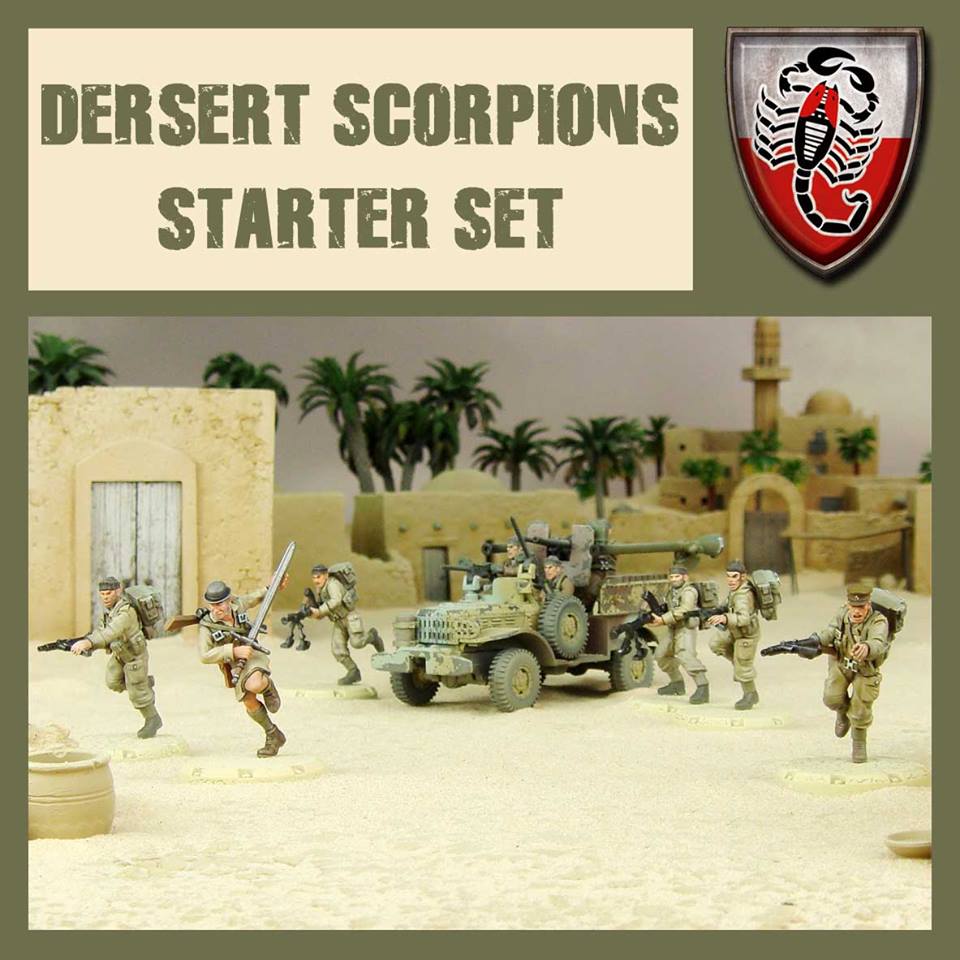 Do you like idea to play Desert Scorpions? What are yours plans of 2019?
Your comments and opinion are most welcome. [/ezcol_1half]
[ezcol_1half_end]
Co jeszcze dojdzie…
Bardzo lubię frakcję Desert Scorpions i chciałbym nią grać w sezonie 2019. Dlatego muszę jeszcze trochę rozbudować moją armię o dodatkowe ciężarówki oraz jednostki piechoty. Ma jeszcze dwa pojazdy, które muszę złożyć. Nowe modele i zestaw startowy pojawią się w Grudniu, także jest szansa na więcej Scorpion'ów.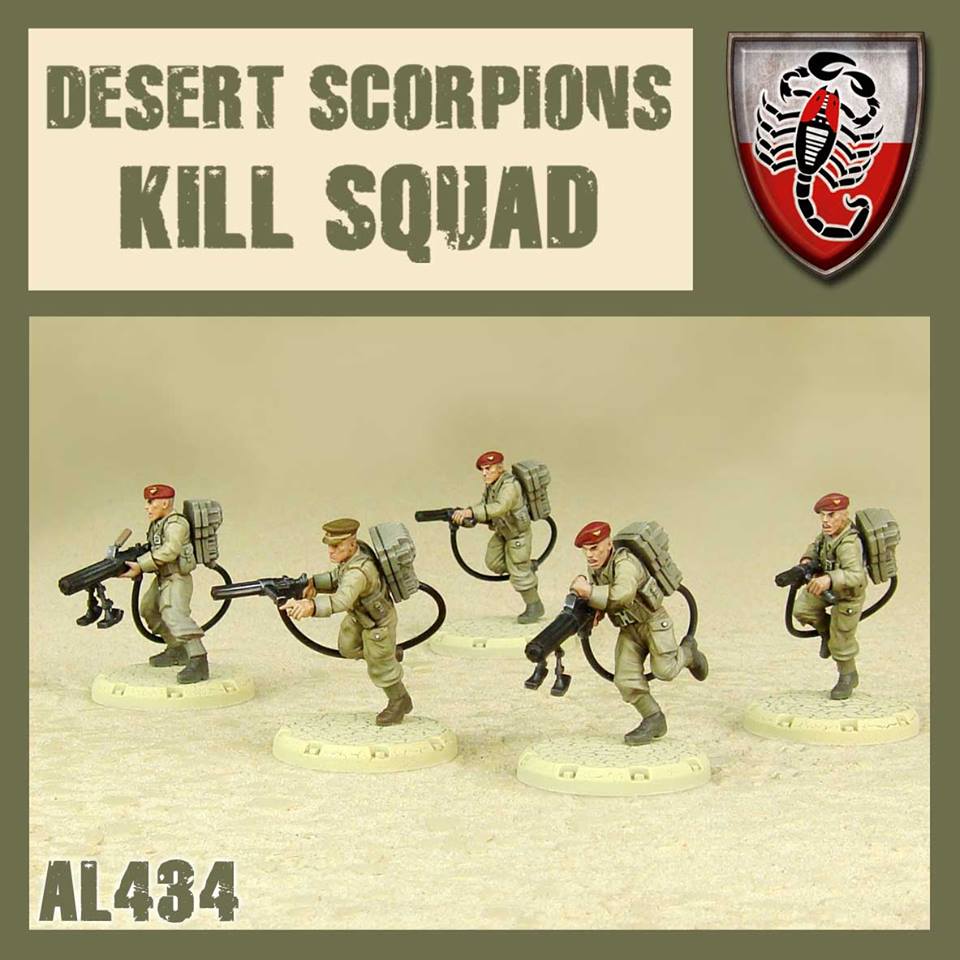 Co myślicie o pomyśle szybkiej armii Desert Scoprions? A jakie wy macie plany na 2019?
Wszelkie komentarze i opinie z przyjemnością czytam. [/ezcol_1half_end]