Red Banner battalion by Sven
Red Banner battalion created by Sven
Sven decided to paint SSU units from latest edition during 1st Army Painting Challenge. Red Banner together with light infantry soldiers supported by Anatol and Steel Wall unit occupied bunker. It looks like the last defense line, stronghold with two huge TESLA guns.
Should they survive?
There is a chance, especially that they look like veterans, how fought during many battles. Sven painted his set with the highest quality and sense of colors. Army looks great for sure.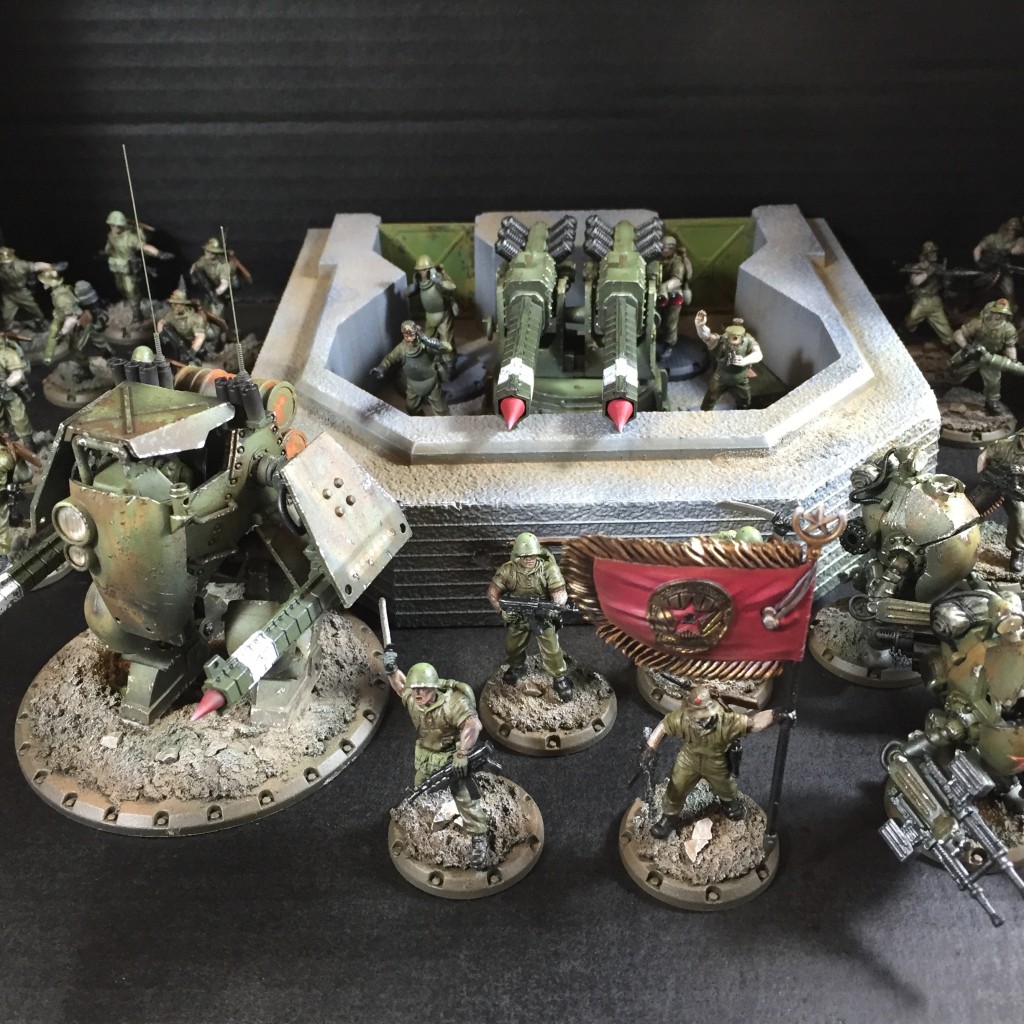 The Army List (103 points):
Red Banner,
Saboteurs,
Saboteurs,
Killers,
Killers,
Steel Wall,

Anatoly,

Motherland Twin Tesla Gun Bunker

…and gallery:
All three armies are very, very nice, but has to be one who win. Last post will be about final results of voting…
Cheers