Ready for testing 2nd DEC2019 battle mission & the Best Prepared Battlefield contest…

As most Dust1947 fans know, we all meet together during Dust European Championship. These great celebration days of Dust1947 game will be held mid of June (15-16th of June).
Mission 2 "Long Range Ballistics"
We will have battle tournament full of twists and turns and we will have contests for painters and model makers. In previous article first tournament scenario and general rules of the Best Painted Model Contest were presented. Today it's time to show you second scenario and little more leaks and hints concerning contest for painters.
This time our job will be to take over important archeological objects. Scenario looks challenging cause to win player needs to take control over center of the battlefield. I need to start training and think if you also will prepare for battles.
Druga Misja "Long Range Ballistics"
Jak zawsze będzie się wiele działo, bitwy pełne zwrotów akcji I niespodziewanych zagrywek. No i jeszcze konkursu dla modelarzy. Poprzednio opublikowałem 1 misję oraz zasady udziału w konkursach modelarskich. Dziś czas, aby przybliżyć wam drugi scenariusz oraz kilka nowych informacji o dodatkowych atrakcjach.
Tym razem naszym zadaniem będzie przejęcie ważnych obiektów archeologicznych. Scenariusz wygląda na trudny, ponieważ potencjalnych zwycięzca musi zaryzykować i przejąć kontrolę nad centrum pola bitwy. Już czas rozpocząć treningi. A jak u Was, szykujecie się?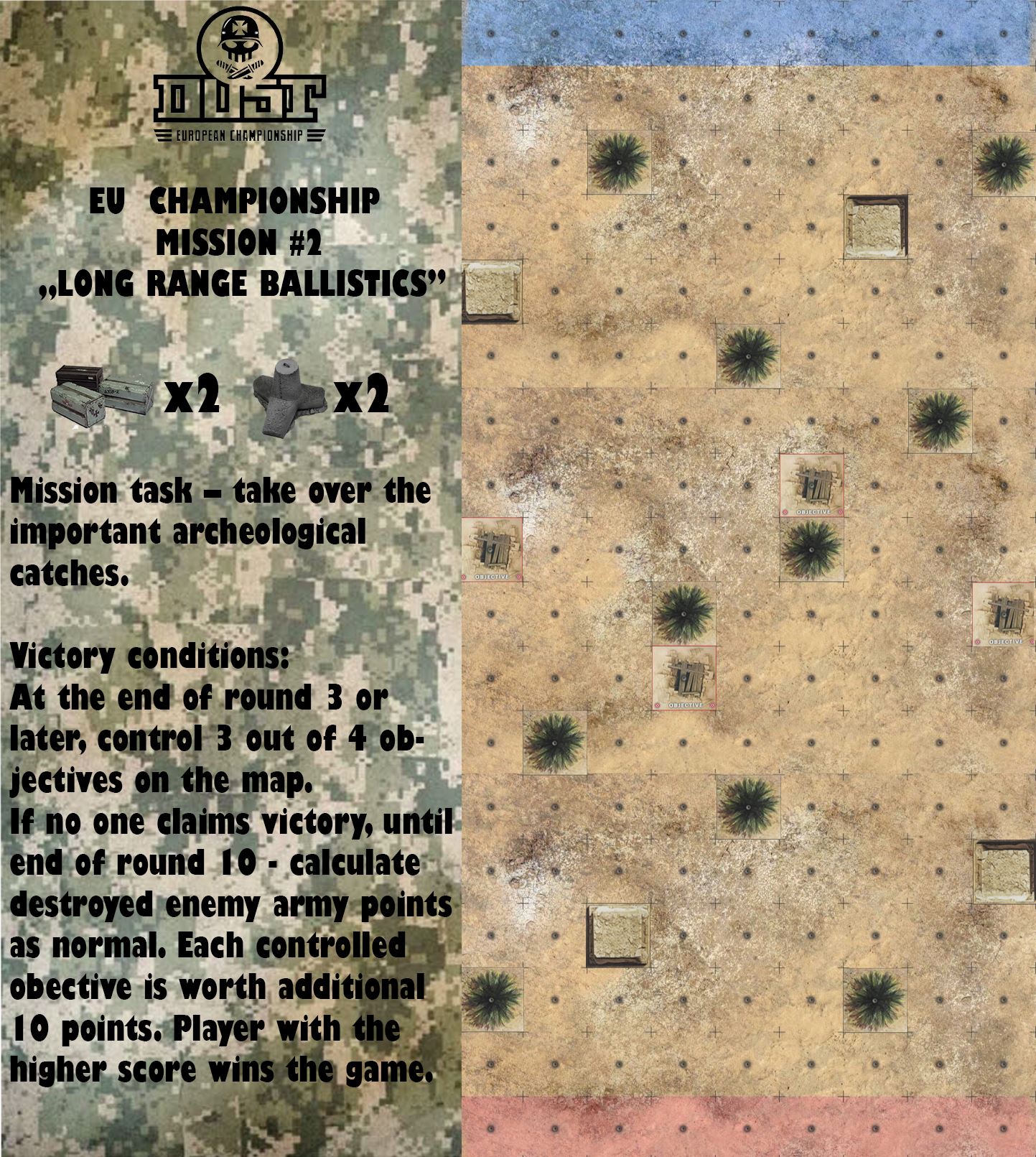 "the Best Prepared Battlefield"

that's another contest

Marek and his team collect and prepare all what is needed to organize tournament and prepare so many table-top battlefields. It's great that so many players will come. On the other hand it means that we need lots of maps, terrains and objectives. We need everything J .

We invite you to help us in preparation. We will be grateful if you bring your maps, terrains, objectives. On the other hand it's the way how to win special prize for "the Best Prepared Battlefield".
"The Best Prepared Battlefield"

, I taki konkurs będzie…

Marek, wspólnie z ekipą przygotowuje cały event, w tym również wszystko co niezbędne, aby przygotować stoły do grania. A będzie nas w tym roku naprawdę sporo. Co oznacza, że potrzebujemy wielu map, terenów i celów do przygotowania stołow do grania. Dosłownie wszystkiego J

Dlatego zapraszamy do pomocy w przygotowaniu. Będziemy wdzięczni, jeśli każdy uczestnik przyniesie mapy i tereny, które posiada. To też jest sposób na zdobycie nagrody specjalnej za najfajniej przygotowany stół do grania (The Best Prepared Battlefield).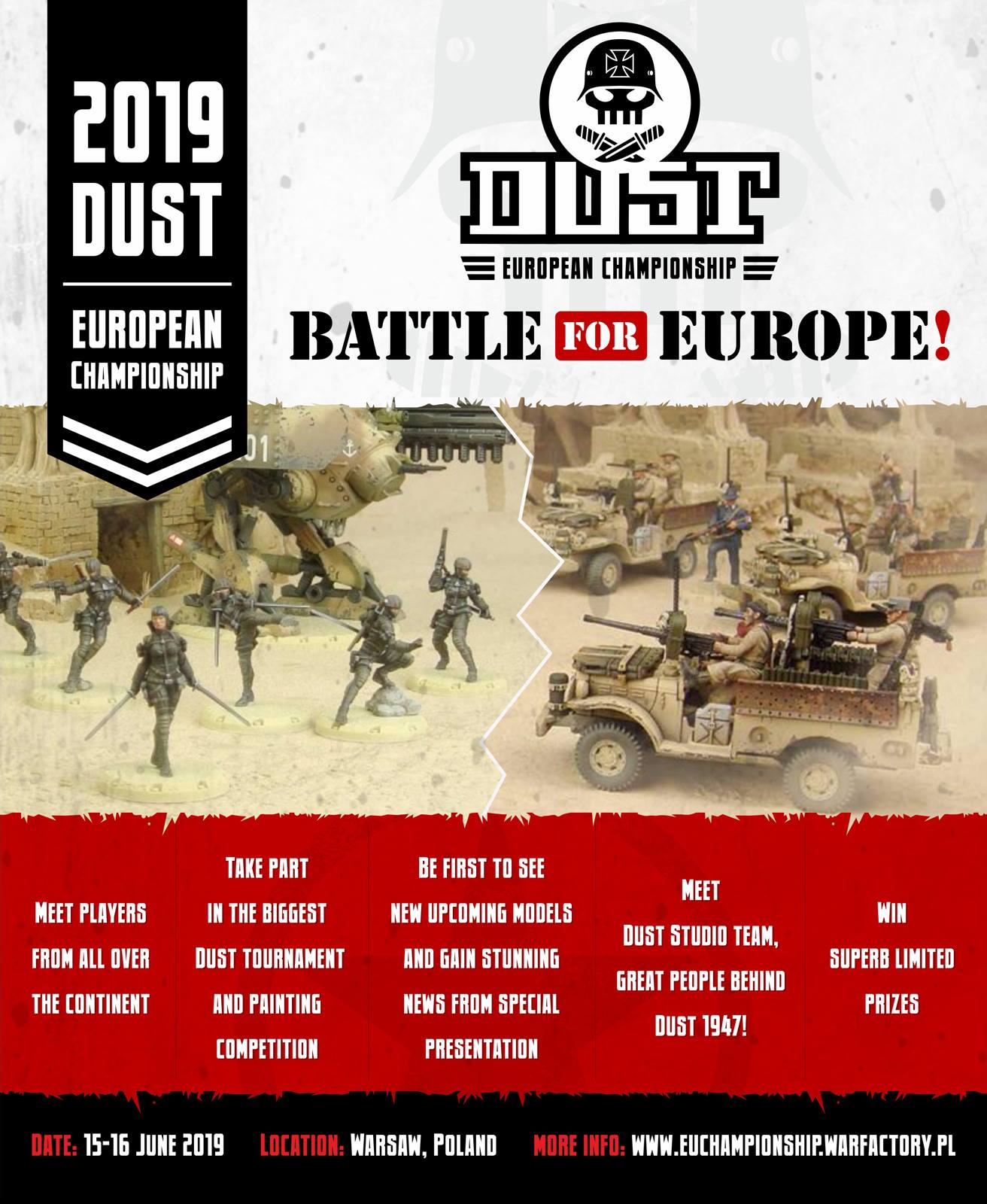 Dust 2019 European Championship Scenarios
It's so easy to submit to this contest
Every player or group of players who will prepare, using own terrains and objectives, battlefield will be our star J, have a fun during preparation to Dust European Championship and automatically will submit to "the Best Prepared Battlefield" contest.
I enclose file with both DEC2019 maps, so you may prepare what you need to contribute to your glory and glory of Dust European Championship.
Marek, as Warfactory.pl, will choose the best prepared battlefield and guarantee some nice prizes for these who prepare chosen table.
To proste, jak uczestniczyć w tym konkursie
Możesz sam, lub wspólnie z innymi umówić się, że przygotujecie wybrany stół w całości. Korzystając z własnych mat, terenów, celów i własnej inwencji. Jestem pewnie, że to świetna zabawa przed zawodami, a może wasz stół będzie gwiazdą turnieju. Tylko tyle trzeba, aby uczestniczyć w tym konkursie.
Załączam plik z obydwoma mapami DEC2019, więc możesz/możecie przygotować niezbędne komponenty do scenariuszy. Tak możecie coś fajnego wygrać i jeszcze wspierać rozwój naszego community.
Marek, jako Warfactory.pl, wybierze najlepiej przygotowany stół bitewny i zapewnia miłe niespodzianki dla tych, którzy go przygotują.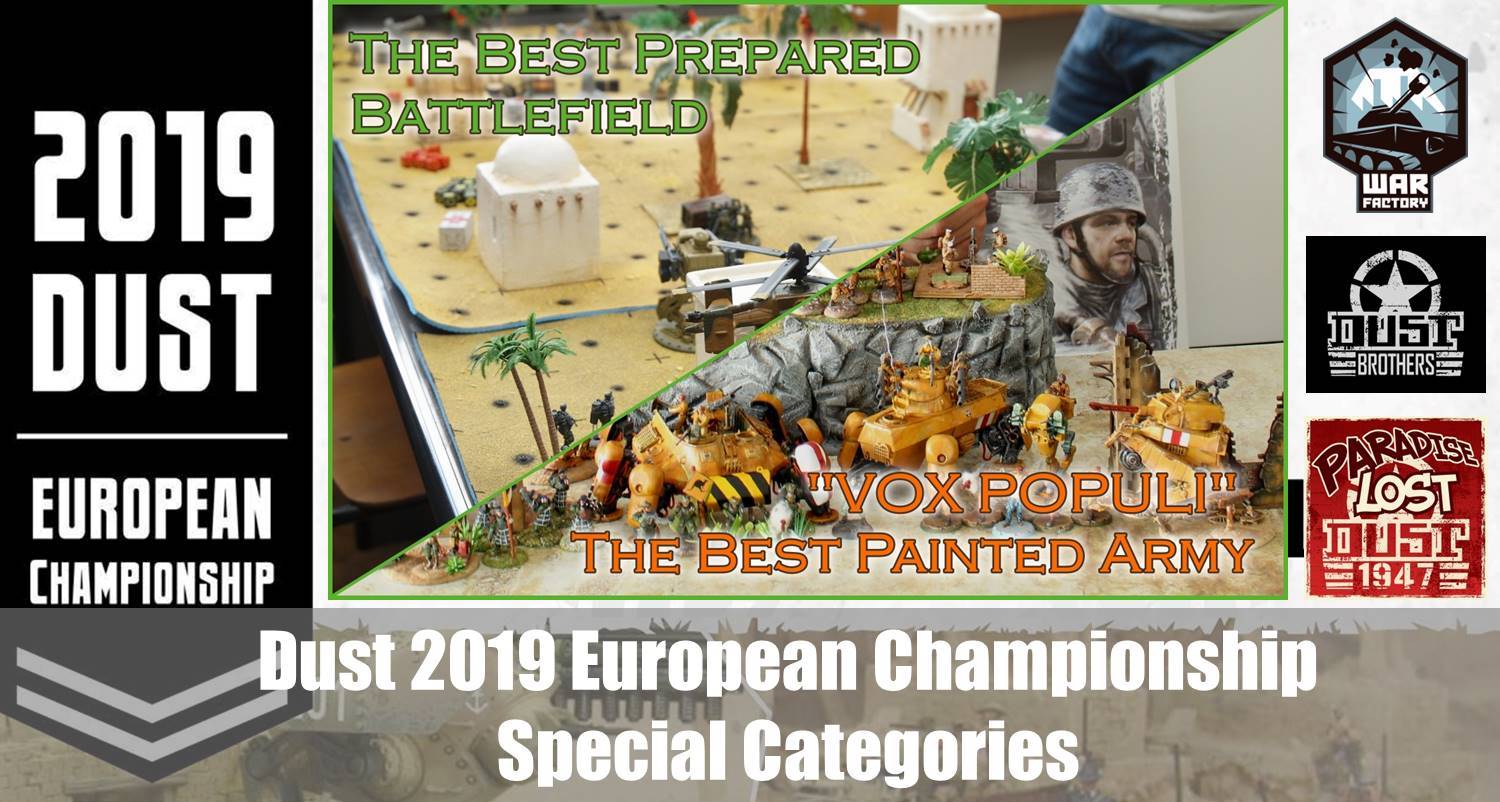 "The Best Painted Army", previous DEC's Memories
Today I'd like to show you wining armies in category "The Best Painted Army". I'm personally very proud because of this category, cause it's like "VOX POPULI" where championship participants decide who win voting for the best painted army.
"The Best Painted Army", mistrzostw wspomnień garść
Przedstawiam Wam zwycięskie armie w kategorii "The Best Painted Army" z poprzednich edycji mistrzostw. Jestem osobiście bardzo dumny z tej kategorii, ponieważ "VOX POPULI" to kategoria gdzie uczestnicy mistrzostw sami głosują, na najlepiej pomalowaną armię.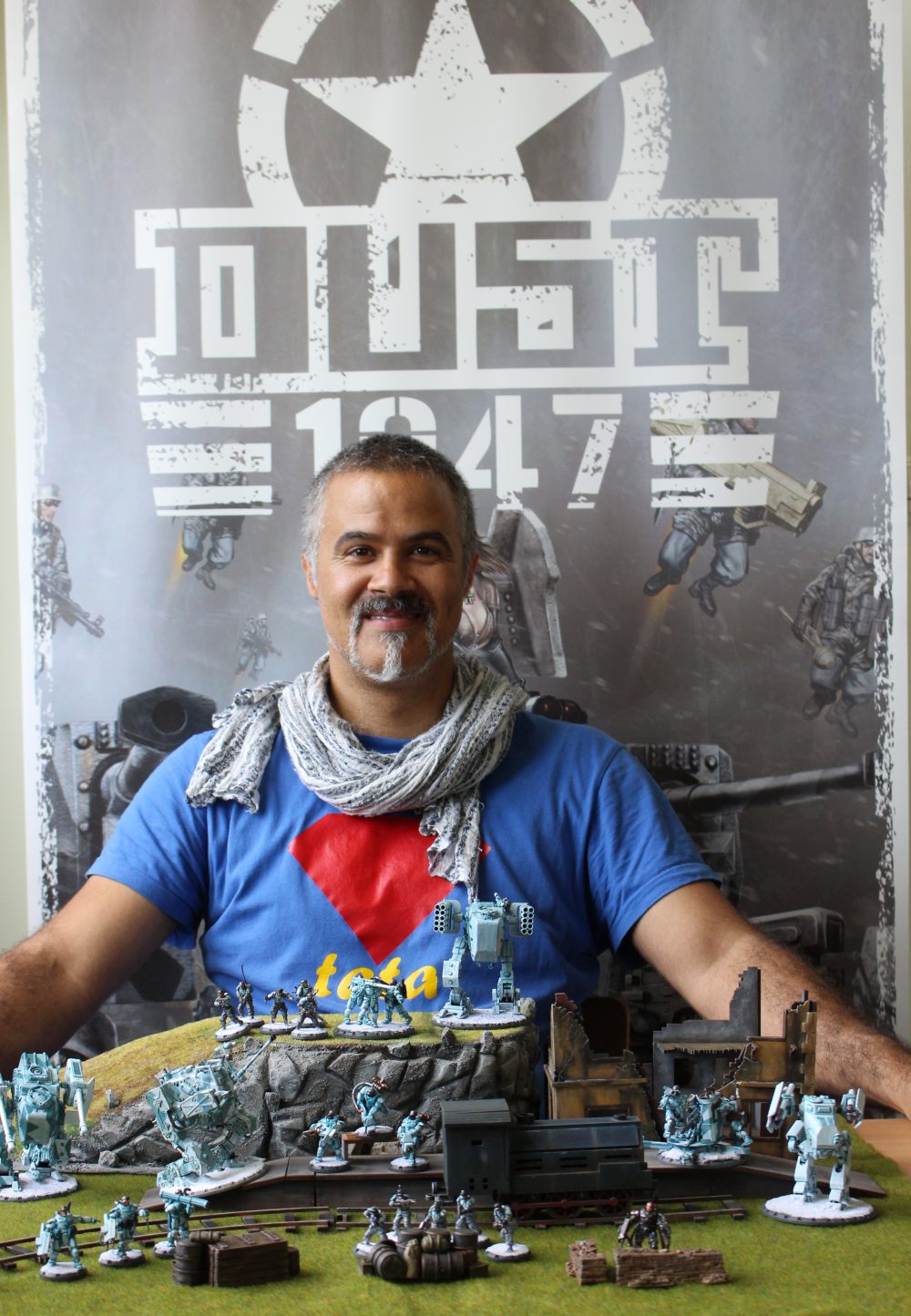 Wendell won 2017 edition, thanks to his Finnish/Axis Forces while in 2018 Ludwig from Sweden showing us the coolest Rangers which I ever seen.
This year could your year, thus work on your army and show us your style.
I hope to see you soon in Warsaw 🙂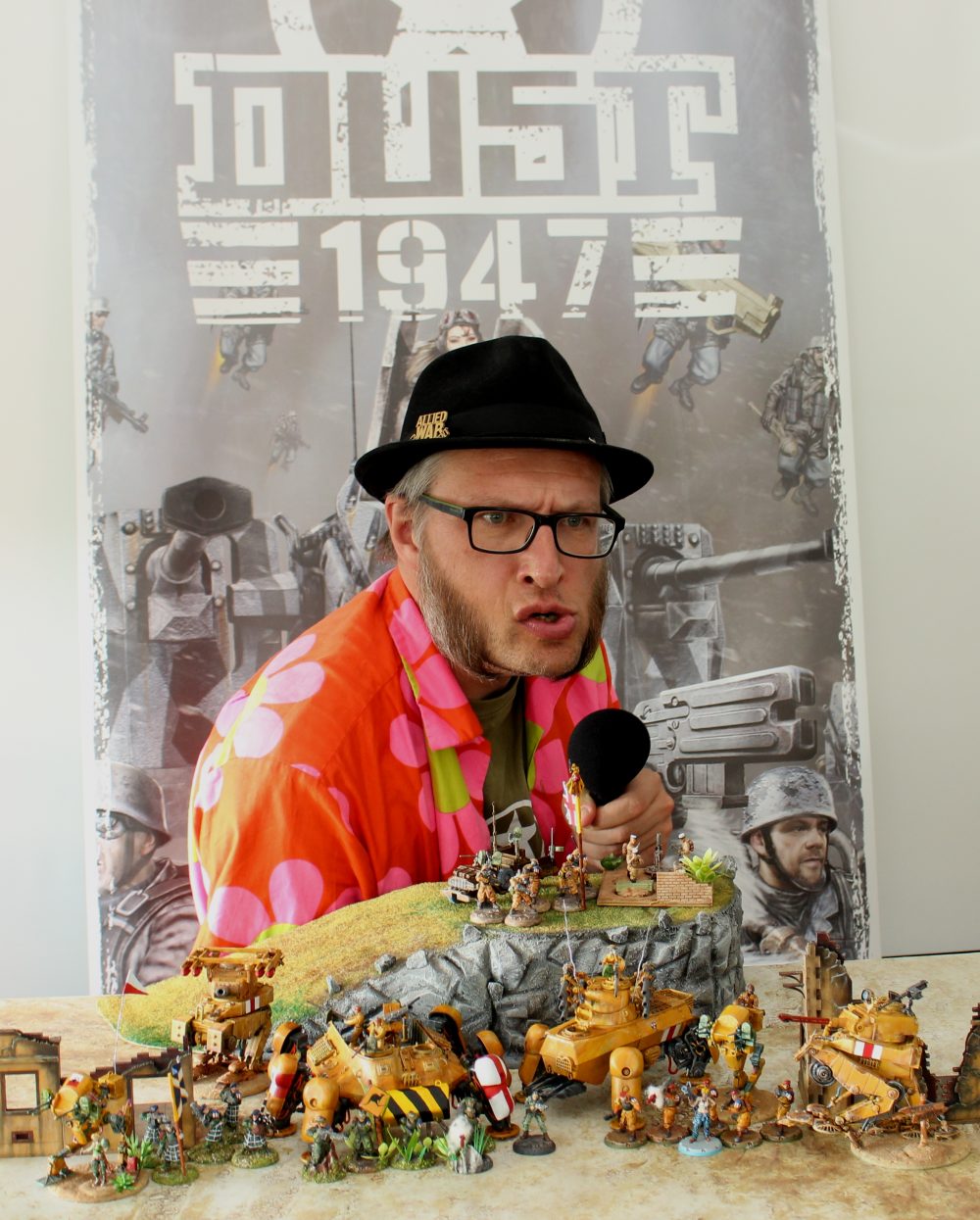 Zwycięską armię w 2017 przygotował Wendell. To jego Fiński korpus zebrał najwięcej głosów. W 2018 roku wygrał Ludwig, reprezentant Dust Vikings. Pokazał najfajniejszych Rangersów, jakich kiedykolwiek widziałem.
W tym roku to Twoja armia może być "The Best Painted Army". Jeszcze masz trochę czasu, przygotuj swoją armię i pokaż nam swój styl.
Mam nadzieję, że wszyscy spotkamy się w Warszawie 🙂