"Monkey Business" Battle in Wargamer / Bitewka w Wargamerze
[ezcol_1half]
Yesterday Warfactory.pl & Wargamer.pl organized evening with Dust1947. It was good moment to meet, talk a little and play beloved tablet-top tactic battlegame. I found free slot and was able to join the even as well.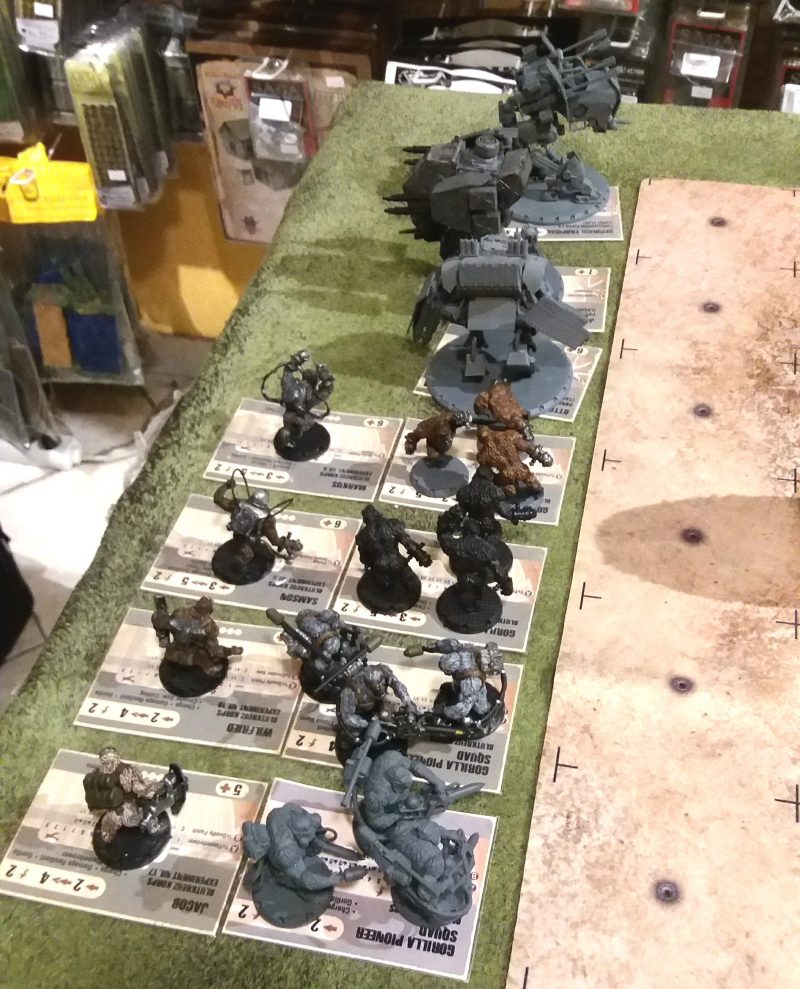 I had opportunity to play with Czarek who is fan of Gorillas. This time I prepared classis Heavy Grenadiers support by Ludwig platoon. Thus both armies were very climatic and shown pith of the Dust1947.
Several photos are below in gallery.
[/ezcol_1half]
[ezcol_1half_end]
Warfactory.pl i Wargamer.pl zorganizowali wieczór z Dust1947. To by świetny moment, aby się spotkać, trochę pogadać i przede wszystkim pograć w ulubioną grę taktyczną Dust1947. Ja równie znalazłem czas, aby wpaść do chłopaków.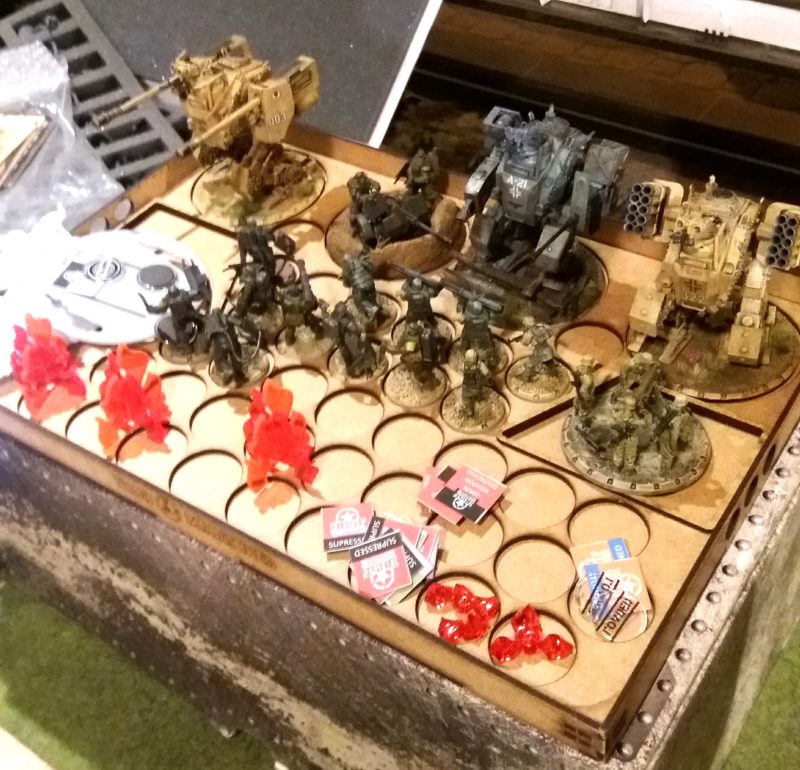 Dlatego miałem okazję zagrać z Czarkiem, znanym fanem goryli. Ja tym razem wystawiłem klasyczną ciężką piechotę Axis wspartą przez pluton Ludwiga. Zatem obie armie był totalnie w klimacie Dust1947.
Kilka fotek z bitwy poniżej.
[/ezcol_1half_end]
[ezcol_1half]
Thank you Czarek for opportunity to challenge my Heavy Grenadiers against your Gorillas. It was very dramatic battle which had some twists and unexpected situations including "Critical Hit", Gorillas charges and my Lara&Anti-Tank Gun combo actions.
I'm pretty sure that Heavy Recon platoon is very effective. Especially if includes Lara joint to any Heavy Grenadiers units.
Both of us had lots of fan and well spent evening.
[/ezcol_1half]
[ezcol_1half_end]
Dzięki Czarek za szansę zmierzenia się z armią Goryli. To był całkiem ciekawy pojedynek, pełen zwrotów akcji i niespodzianek. Zaliczyliśmy "Critical Hit", były szarży małp, agresywne poczynania mojej Lara.
Na koniec powiem, że pluton ciężkiej piechoty robi grę, szczególnie jeśli wsadzisz gdzieś Larę z jej zdolnością "Move&Fire".
Swietnie się bawiliśmy tego wieczora. Jeszcze raz dziękuję za grę.
[/ezcol_1half_end]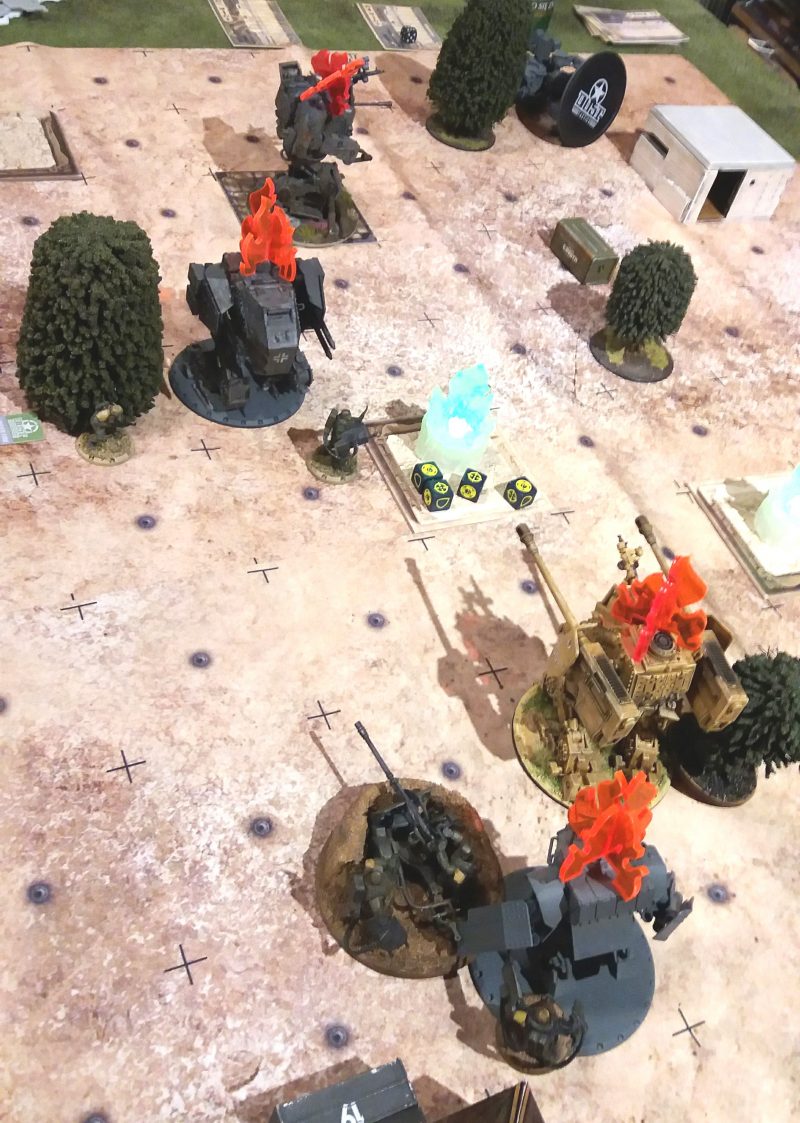 Zapisz