My first Dust Endless War Battle / Moja pierwsza bitwa w kampanii "Dust Endeless War"
Dust Endless War Campaign Has Started / Pierwszy Miesiąc Kampanii Dust Endless War

[ezcol_1half]
I like idea of global campaign "Dust Endless War". According to the information on dedicated website every participant has access to dedicated monthly exclusive scenarios as well as fluff pieces about the various battlegrounds, the units fighting and the characters leading the action. On the other hand, scores of every battles are collected and impact on revolution of the frontline as well as modification of the scenarios.
Moreover I'd love to see global map of the progress and zooms on specific regions of warfare. Of course at the end I wonder how it will be moderated and what kind of benefits for participant will appear.
I hope Dust Studio will take up the challenge. We'll see.
[/ezcol_1half]
[ezcol_1half_end]
Podoba mi się koncepcja globalnej kampanii "Dust Endless War". Zgodnie z informacjami ze strony Dust Endless, każdy uczestnik kampanii otrzymuje scenariusz, dodatkowy kontent dotyczący rozwoju kampanii oraz informacje o boahterach i jednostkach uczestniczących w kampanii. Z drugiej strony, każda gra jest rejestrowana i wpływa na przebieg kampanii.
Chciałbym zobaczyć mapę świata, która ulega modyfikacji ze względu na rezultaty poszczególnych bitew. Ciekawi mnie, jak poradzą sobie prowadzący kampanie z jej dalszą ewolucją. No i co z tego będą mieli uczestnicy zabawy.
Mam nadzieję, że Dust Studio udźwignie wyzwanie. Zobaczymy 🙂
[/ezcol_1half_end]
[ezcol_1half]
So I registered and today played first scenario of the campaign. I played with Szymon scenario which can be describe "Kill'em All". Description of the scenario is available for download below.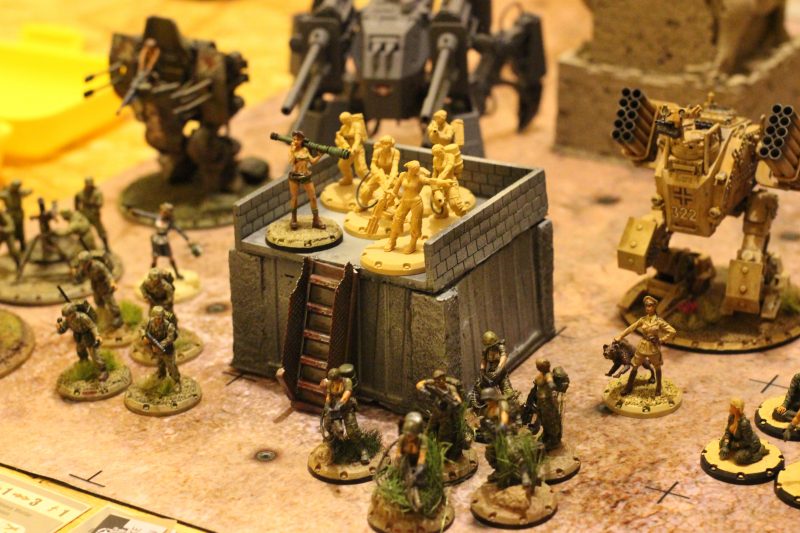 I had Axis (Mix of Werhmacht & NDAK) & Mercenaries, when Szymon played Red Army (SSU block). During 3 turn my assault completely fell and SSU crushed most of Axis forces. We decided to stop battle after 4th turn. I lost 60 points and gained only 32 points.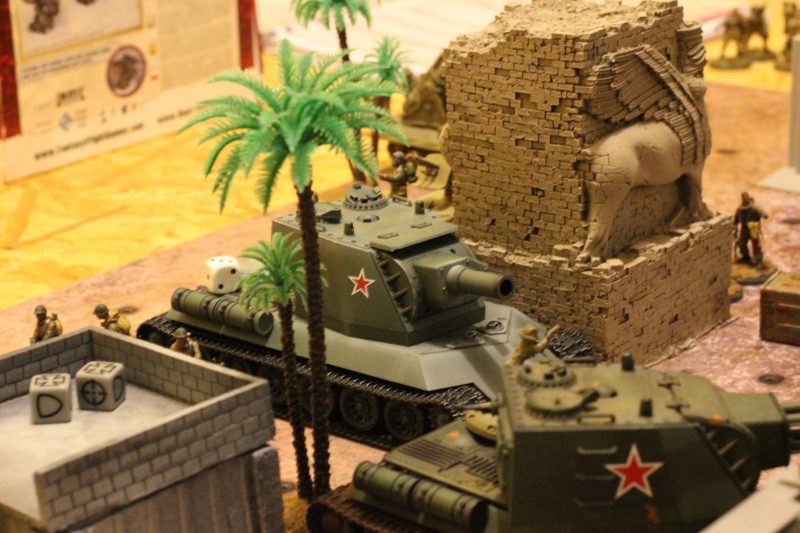 I have lot's of fun and great time spent together. After this battle I need to modify slightly my army but I want to play next "Dust Endless" scenarios. It's good to be part of the Dust 1947 players global community.
See you on battlefield !!!

[/ezcol_1half]
[ezcol_1half_end]
Także zarejestrowałem się i dziś odbyłem pierwszą bitwę kampanii. Grałem z Szymonem scenariusz, który można nazwać "Kill'em All". Opis załączam do ściągnięcia.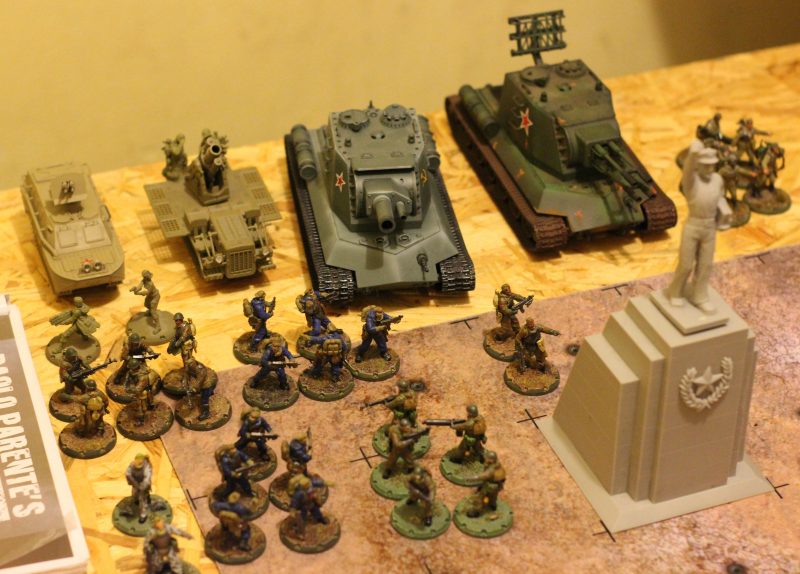 Wystawiłem Axis (Mix Werhmacht & NDAK) i Najemniczki, kiedy Szymon poszedł klasycznie w Czerwoną Armię SSU. Już w trzeciej turze mój szturm całkowicie upadł i wojska SSU dokonały rzezi. Kiedy zatrzymaliśmy grę w czwartej turze ja straciłem już 60 punktów a ubiłem SSU za jedyne 32 punkty.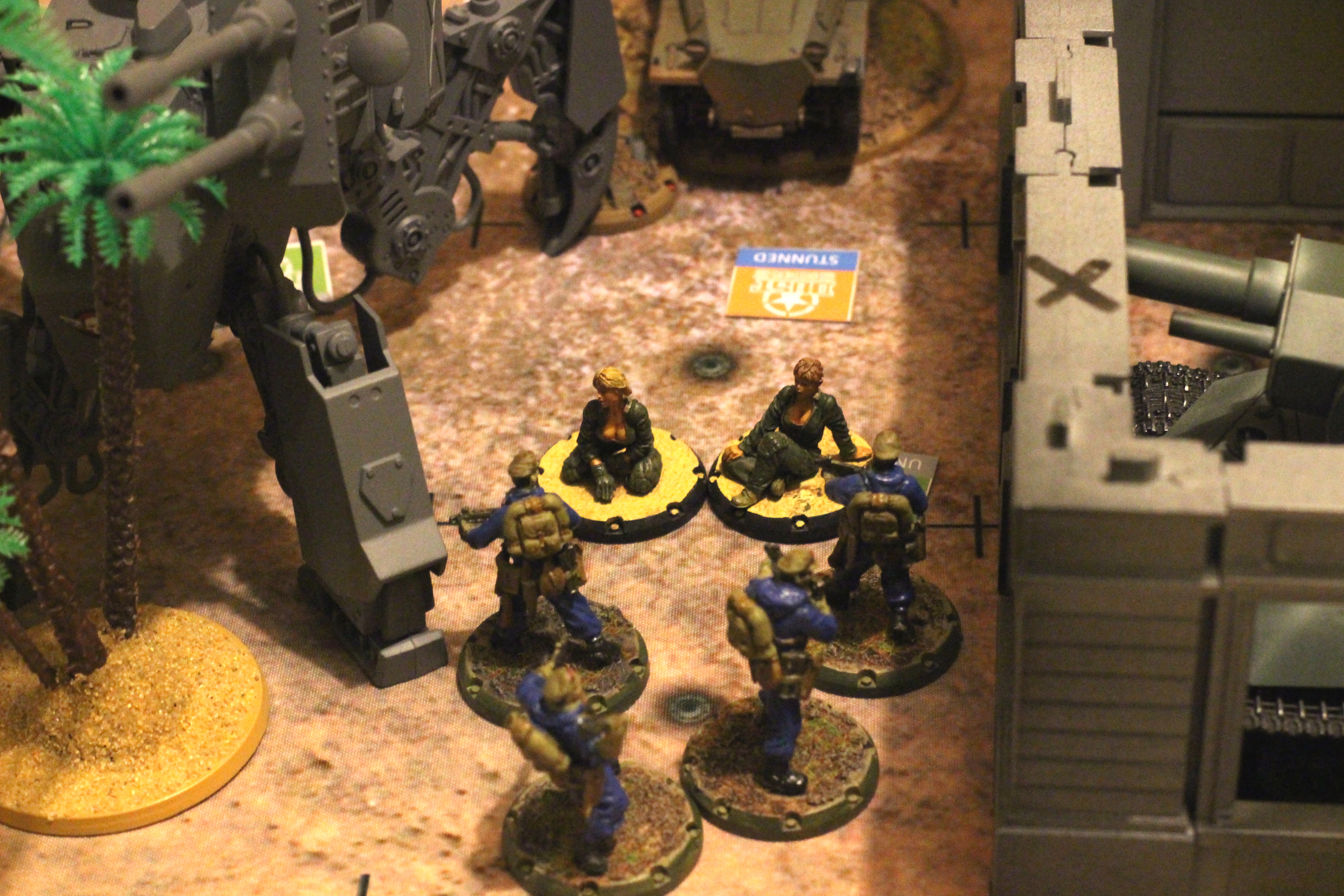 Jednak, jak zawsze, było dużo zabawy i świetnie spędzony czas. Pewnie zmodyfikuję moją armię ale już wiem, że będę uczestniczył w kampanii. Też dlatego, że warto być częścią globalnej społeczności Dust 1947.
Do zobaczenia na polu bitwy !!!
[/ezcol_1half_end]
First Battle Gallery / Galeria Pierwszej Bitwy
Scenario / Scenariusz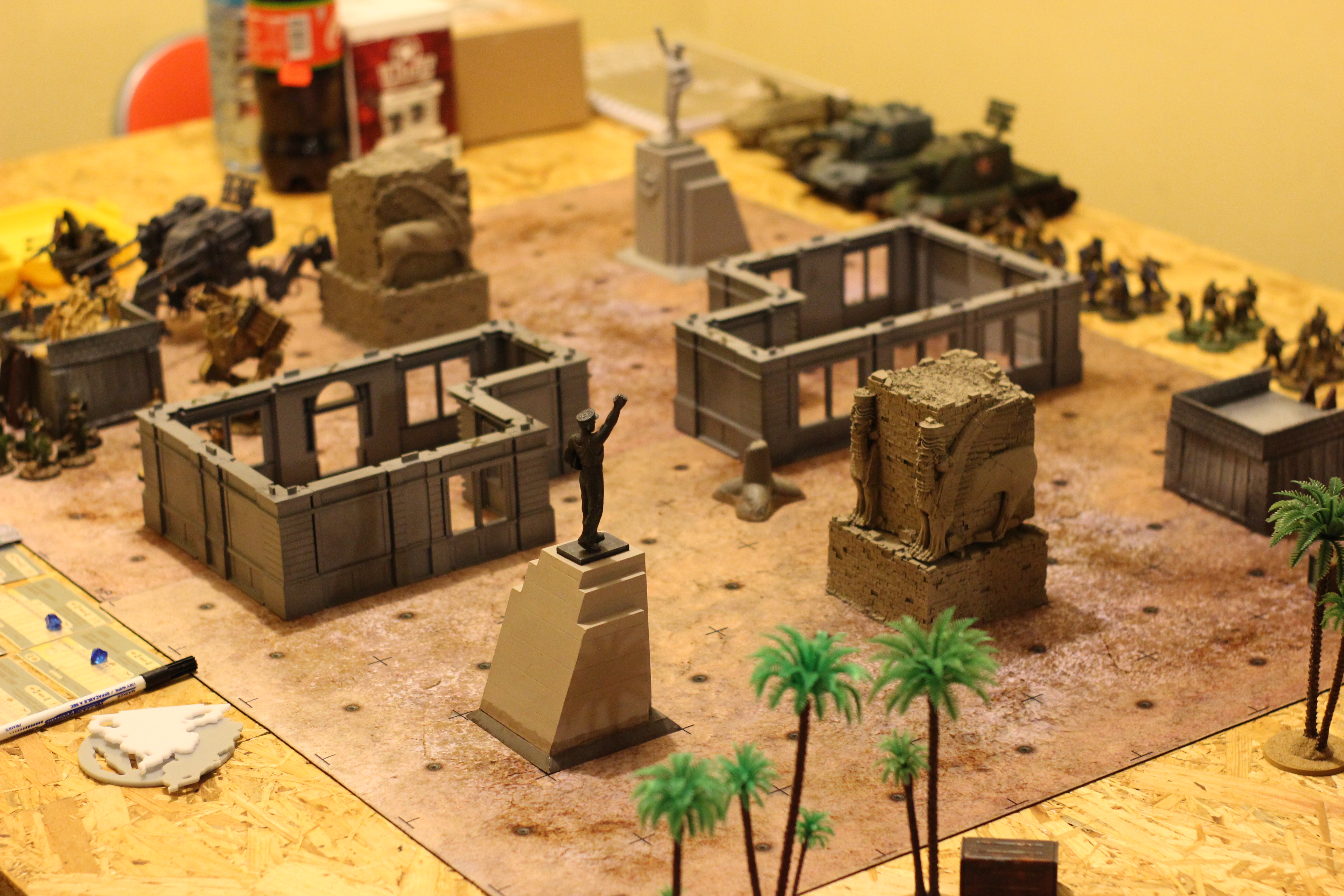 Dust Endless War Mission – Final Destination
Zapisz
Zapisz
Zapisz