2016 Summary & Prospects for 2017 / Podsumowanie 2016 roku i plany na 2017
My Dust Blog Journey in 2016

Beginning of 2017 is perfect moment to summarize my modelling, painting and blog activities. Therefore, let's start.
Moja podróż z Dust'em w 2016

Początek nowego roku to świetnych moment na krótkie podsumowanie 2016 i podzielenie się planami na 2017 roku. Zatem zapraszam i zaczynamy.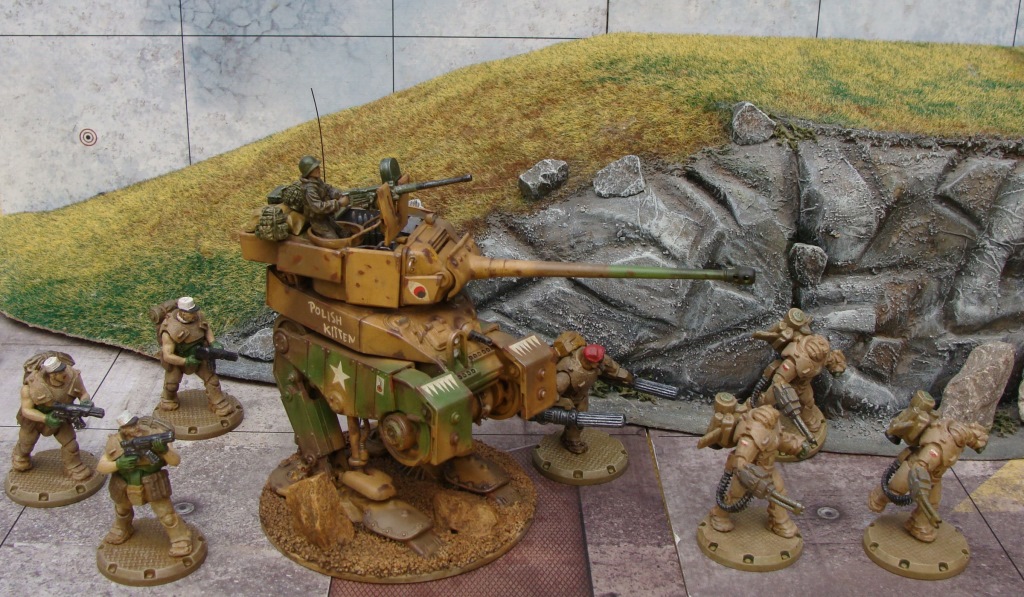 The Dustbrothers.pl audience has doubled
Dustbrothers.pl started 2016 with 166 likes and 8,5 k views in 2015. After whole, very intensive, 2016 it's 330 likes and 17,5 k more views. I can celebrate 25 k views reported since I have started to use Google Analytics tool to track my blog.
I didn't expect that I would be so active during 2016. I published 86 articles on my blog. I took part of two great Polish blogosphere initiatives "The Carnival of Miniatures Blogs" and "30 Days Miniatures Challenge".
I had the pleasure to provide you series of unassembled Dust Studio sets unboxing (e.g. RSO set, Guai-Lo Hero, Iosef/Aleksandr SSU tanks) by courtesy of Paolo Parente and Dust Studio. I hope to continue this series in 2017
I reviewed ThorMiniatures additives to the Dust from time to time. Quins Tom is the artist and has tools to make great nice additional elements for ours dioramas and tabletops.
Moreover I shared with you my models and painting projects, Dust events and special projects, my armies and chosen battles reports. All your comments and likes were my fuel for another articles, more ideas and effort to boost knowledge about Dust1947 and my activities.
The Map of my blog readers (based on Google Analytics tool) is amazing, readers from almost every regions want to know what is Dust1947. That's impressive and motivates me to continue my blog in 2017
Dwa razy więcej czytelników Dustbrothers.pl
Poprzedni rok zaczynałem z 166 like'ami na Facebook'u oraz oglądalnością 8,5 tyś za 2015 rok. Cały 2016 rok to 17,5 tys. wejść oraz 330 polubień na Facebook'u. Udało się przebić magiczną liczbę 25 tys wejść od czasu, gdy zacząłem używać Google Analitics (od 2015 roku).
Szczerze mówiąc, nie spodziewałem się, że blog będzie tak aktywny w 2016 roku. W sumie opublikowałem 86 postów. Miałem przyjemność brać udział w dwóch dużych projektach polskiej blogosfery "Figurkowy Karnawał Blogowy" oraz "30-dniowe Wyzwanie Figurkowe". Świetne inicjatywy, będę starał się w 2017 też pojawiać w takich projektach.
W zeszłym roku rozpocząłem serię "Unboxing-ów" zestawów do składania firmy Dust Studio (m.in. RSO set, Guai-Lo Hero, Iosef/Aleksandr SSU tanks). Jestem przekonany, że pociągniemy tą współpracę z Paolo Parente w tym roku i pojawią się kolejne artykuły o modelach z pudełka ;).
Dzięki uprzejmości firmy ThorMiniatures od czasu do czasu pokazuję wam świetne produkty, które mogą uzupełniać nasze pola bitew.
Oczywiście nie zabrakło artykułów na temat prac warsztatowych, wydarzeniach dot. Dust1947, prezentacji modeli moich armii oraz raportów bitewnych. Paliwem i motywacją do dalszej pracy nad moim blogiem i przybliżaniem świata Dust są wasze opinie i komentarze. Za wszystkie serdecznie dziękuję.
Mapa Google Analitics pokazuje, że prawie w każdym zakątku świata znajdują się czytelnicy Dustbrothers.pl. Sam jestem zaskoczony i pod wrażenie, to jest motywacja do kontynuowania rozwoju mojego blog'a.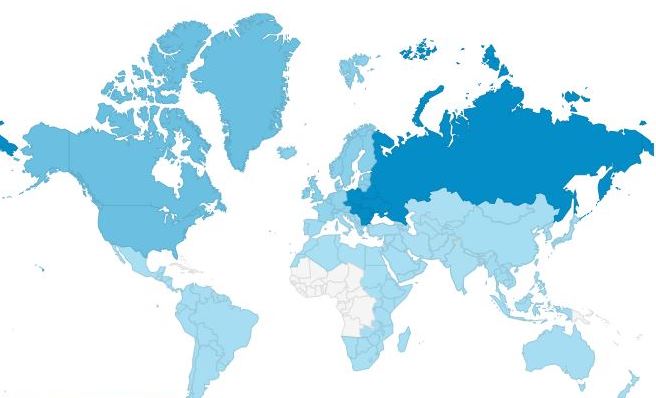 Dust Monthly Commitment
Thanks to Joe McLaughlin Dust Monthly came back. I really enjoyed every new number of Dust Monthly. There are lots of amazing articles, galleries and news about Dust1947. To be honest, I like to most Joel Hillhouse tutorials of modelling and painting. Maybe, because I like his style.
Dust Monthly is made by fans for fans and that's amazing. I'm proud to be part of this project. I tried to published every month and I have a modest hope that you like my effort. All issues of new edition are here.
European Championship & European Master

I had a pleasure to organize Best Painted Model Contest during European Championship in Warsaw 2016. It was two days event prepared and led by Marek Laskowski from Warfactory.pl. Our guests were Paolo Parente and Oliver Zamfirescu, Dust Universe and Dust1947 system creators. We had great time, taught battles, saw fantastic models submitted to the painting competitions and plans and news about Dust1947 prospects for 2016 and 2017.
I was in Brussels with Polish team during European Dust Master Tournament.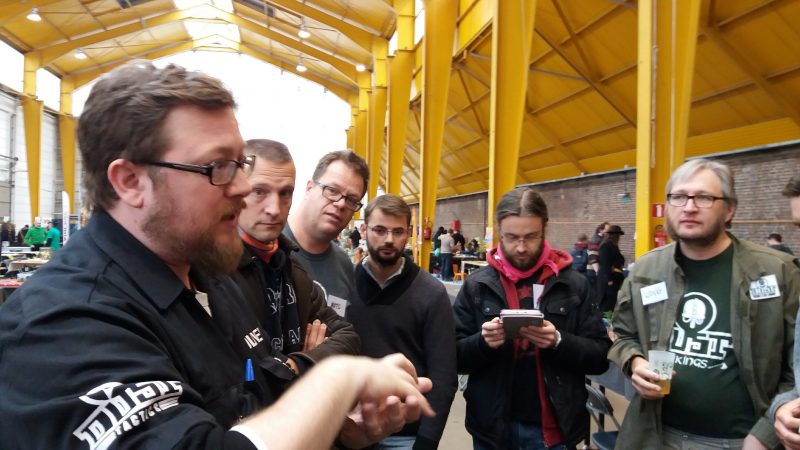 Best Painting Challenges
I cannot omit Bob Sennick projects. Best Painting Challenges on our Facebook Dust Community gave as opportunity to discover magic's of the model making. I took part on walkers edition with my Tropical Herman. I hope Bob will have enough energy to run next editions.
Udział w projekcie "Dust Monthly"
W 2016 powstał z popiołu miesięcznik "Dust Monthly" dzięki Joe McLaughlin, fan'owi gry z USA. Kążdy kolejny numer to co najmniej kilka porządnych artykułów, galerie i zapowiedzi na temat naszej gry :). Zupełnie szczerze, bardzo lubię regularnie pojawiające się tutoriale, które szykuje Joel Hillhouse. Może też dlatego, że lubię jego styl malarski i zacięcie modelarskie.
Dust Monthly jest inicjatywą niekomercyjną, którą tworzą pasjonaci gry. Mogę z duma się przyznać, że również jestem w tym gronie i staram się regularnie co miesiąc pisać do naszego miesięcznika. Tutaj znajdziecie wszystkie numery z nowej edycji.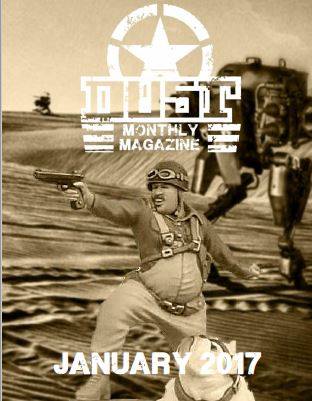 Wsparcie organizacji Mistrzostw Europy Dust Tactics i udział w European Masters

Wniosłem również moje trzy gorsze do organizacji Mistrzostw Europy Dust Tactics w Warszawie. Miałem przyjemność odpowiadać za organizację konkursu malarskiego "Best Painted Model" w trakcie tej dwudniowej imprezy organizowanej przez Marka Laskowskiego z Warfactory.pl. Naszymi gośćmi byli twórcy świata Dust oraz systemu Dust1947 Paolo Parente oraz Oliver Zamfirescu. Super zabawa pod znakiem zaciętych bitew, genialnych modeli na konkursie malarskim, prezentacji planów Dust Studio na koniec 2016 i 2017.
Polska ekipa mocno poszalała w trakcie turnieju European Masters w Brukseli pod koniec 2016.
Wyzwanie "Best Painting Challenges"
Nie mogłem pominąć projektu Bob'a Sennick'a z USA. Prowadzi on internetowe konkursy modelarskie na Facebook'owej grupie DUST'a "Best Painting Challenges". W jednym z nich brał udział mój Tropical Hermann. Mam nadzieję na kolejne konkursy w 2017 roku.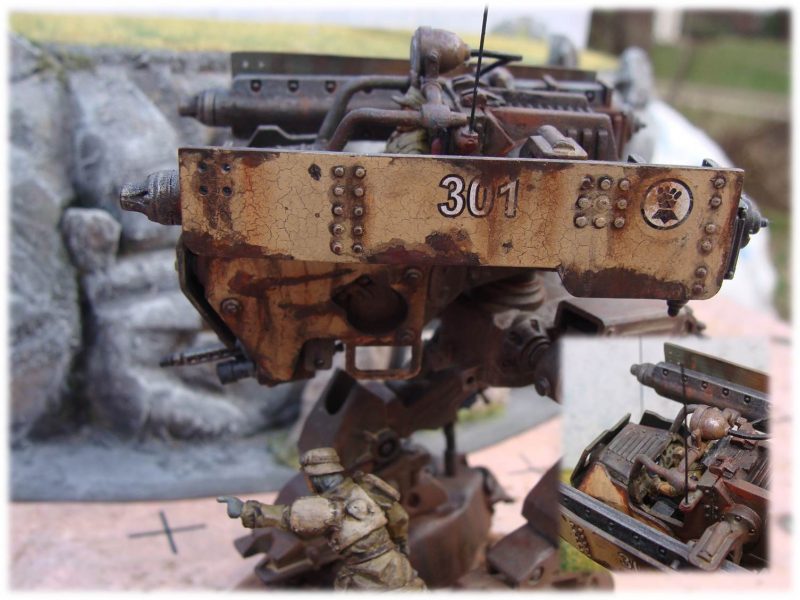 Future Prospects
I like Dust1947 rules
Especially concept of fractions, platoons, and comeback of artillery and planes. I hope to have more time to play, cause practice is what I need.
I wait for Chines and Japanese, both new fractions which bring us new models (including unassembled sets). Also I like that more conversions appeared end of 2016, I hope they will come in 2017 also.
I truly believe that future will be bright for Dust1947 as a leading Weird War system IMO.
Dustbrothers.pl will growth thanks to you
Concerning my painting project I have plan to finish AXIS army and SSU at first, still lots of models to do. First to delivery is conversion to Light Luftwaffe Artillery which is still WIP.
Majority of Ally Rangers are painted except few walkers and one plane. These models have to wait.
More and more about Dust you will find on Dustbrothers.pl. I want to focus on presenting my painting work (both regular Dust1947 models, Dustified models and Dust related accessories and terrains). You will find reviews of new unassembled Dust Studio sets, reports from my workshop and all events where I plan to take a part.
I hope to support European Dust Championship in Warsaw 2017 by organizing Best Painted Contest again. I consider changes by adding new category "Best Painted Army" and rules minor modification. More details will be published latter in dedicated article.
I won't forget about Dust Monthly, cause I like to be a part of international editors team and project. I promise to provide at least one article every month.
Dear Dustbrothers.pl & Dust Fans I wish you Happy New Year, thousands of creative projects, great battles and positive moments with Dust1947.
Greetings,
Krzysztof
Plany na przyszłość
Nowe reguły Dust1947
Nowa edycja pod nazwą "Dust1947" wniosła sporo usprawnień i nowych wymiarów grania. Szczególnie lubię podział na frakcje i plutony ze specjalnymi zdolnościami. Do tego poprawiono zasady artylerii i lotnictwa i znowu te formacje wróciły na pola bitew. Tylko potrzeba więcej treningów, to jest mój plan na 2017.
Czekam z niecierpliwością na dwie nowe frakcje Chińczyków oraz Japonię. Z pewnością frakcje te przyniosą nowe modele, kolejne plutony oraz nowe kampanie. Liczę też na więcej oficjalnych modeli konwertowanych z klasycznych drugo-wojennych pojazdów.
Jestem szczerze przekonany, że ten system ma perspektywy.
Dustbrothers.pl żyje i rozwija się dzięki Wam
Najbliższe projekty malarskie to wreszcie próba zakończenia malowania moich armii państwa OSI oraz frakcji SSU. Choć jeszcze mam sporo modeli to liczę, że w 2017 coś ukończę. Na pierwszy rzut idzie project Lekkiej Artylerii Luftwaffe. Ciągle WIP, ale po remoncie warsztatu to pierwszy model do ukończenia.
Większość Aliantów jest już gotowe. Zostało parę pojazdów, ale muszą trochę poczekać.
Będę starał się pisać regularnie na blogu o moich doświadczeniach modelarskich, kolejnych modelach, bitwach i relacjach z wydarzeń, gdzie się pojawię. Z pewnością będą kolejne unboxing'i zestawów Dust Studio, najbliższy mam nadzieję jeszcze w styczniu/lutym.
Mam nadzieję ponownie organizować konkurs "Best Painting Contest" w trakcie Mistrzostw Europy Dust1947 w Warszawie w połowie roku. Rozważam wprowadzenie nowej kategorii – "Najlepiej Pomalowanej Armii" oraz inne drobne zmiany, ale o tym wkrótce.
Oczywiście będę dalej pisał do Dust Monthly. Miło jest być współtwórcą międzynarodowego miesięcznika o systemie, który jest moim hobby na 100%.
Wszystkiego Najlepszego w Nowym Roku szanowni czytelnicy Dustbrothers.pl oraz fani świata i gry Dust1947.
Pozdrawiam,
Krzysztof
Zapisz
Zapisz
Zapisz
Zapisz
Zapisz
Zapisz
Zapisz
Zapisz