Tina Platoon Kills / Zabójczy Pluton Tiny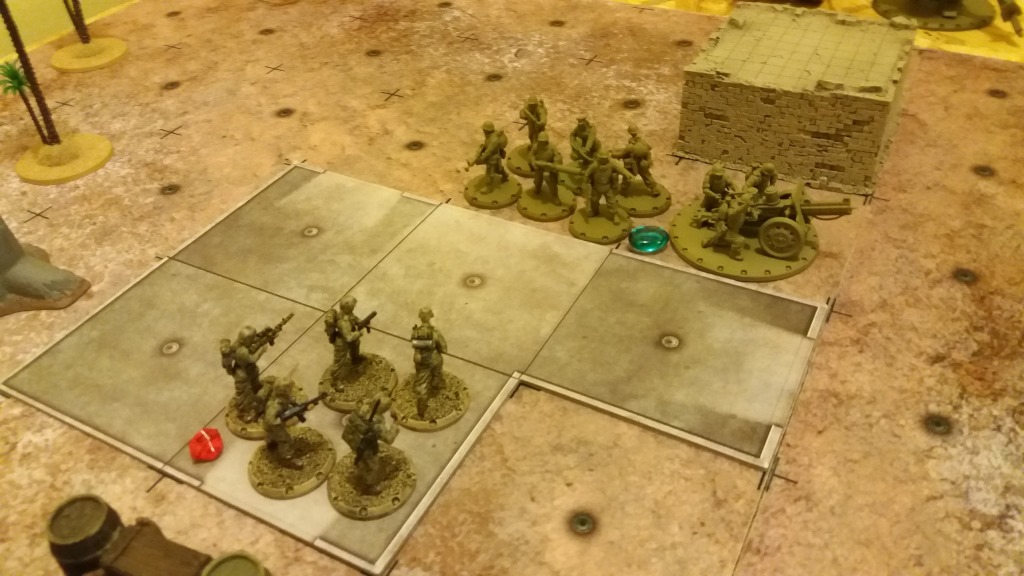 [ezcol_1half]
Tina, and her platoon had first serious skirmishes
On the way to Warsaw met two Soviet Task Forces. First one was led by Koshka and Karl Marx, second platoon by Lavrentiy Beria. Idea of mixed forces and Mercenaries squad hire was tested and two times concept has been proven.
During first battle her Platoon just smashed soviet wave. Hermann & JaghLuther block so long Karl Marx that it couldn't do anything valuable. In the meantime Tanya and her girls cleaned up buildings and surrounding areas. Also other units hunted for red comrades. The Wrecker executed Grand'Ma. That action destroyed morale of red soldiers. That was over.
[/ezcol_1half]
[ezcol_1half_end]
Pierwsze potyczki Tiny i jej plutonu
W drodze do Warszawy jednostka ekspedycyjna Tiny napotkała zgrupowanie jednostek SSU. W sumie były to dwa plutony. Jeden wspierany przez czołg Karl Marx, drugi przez bestię Lavrentiy Beria.
Pierwsza bitwa to totalna klęska zgrupowania prowadzonego przez Karl Marx'a. Hermann i JagdLuther skutecznie go zajęły, co pozwoliło na swobodne działania piechoty. Tanya wspólnie z siostrzyczkami pokazała na czym polega walka w zwarciu w budynkach. Drużyna skutecznie czyściła okolice. Dodatkowo pozostałe jednostki również wykonywały swoje zadania wzorowo, polując na towarzyszy broni spod znaku gwiazdy. Na koniec Wrecker wykończył Grand'Ma to podłamało zupełnie ducha walki. To był koniec.
[/ezcol_1half_end]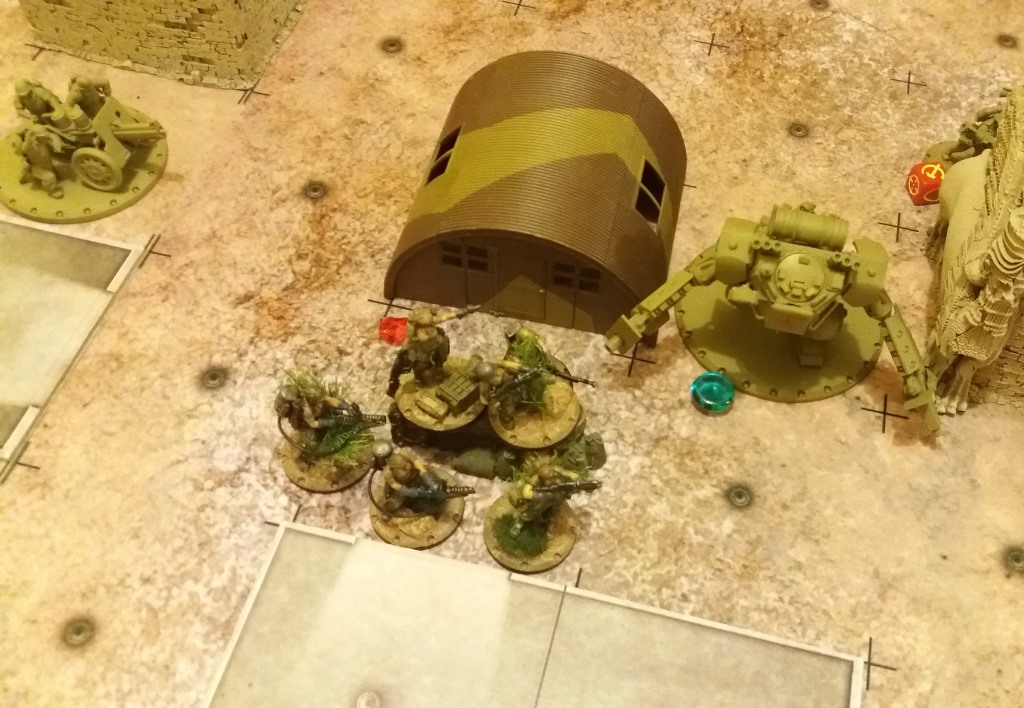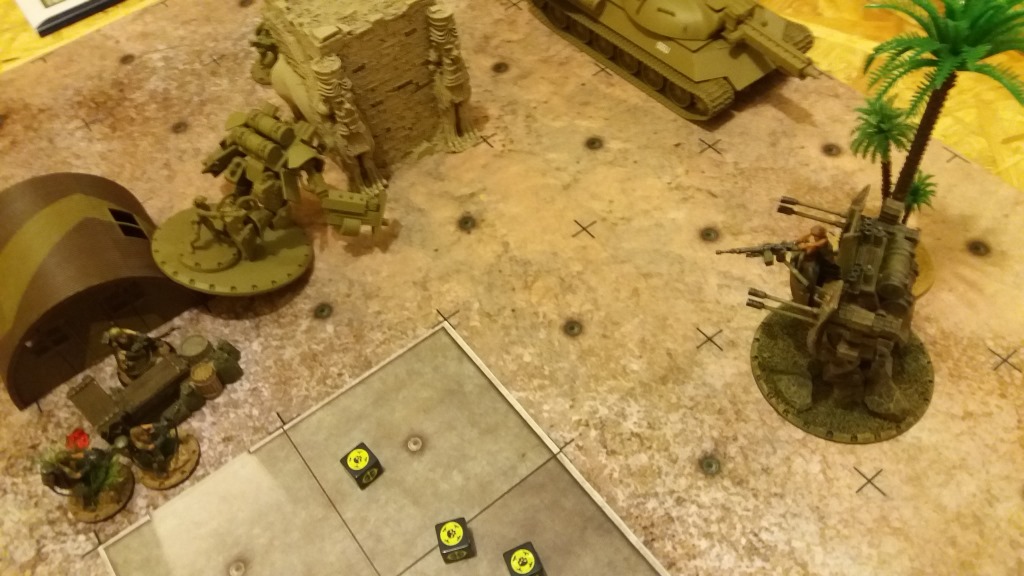 [ezcol_1third]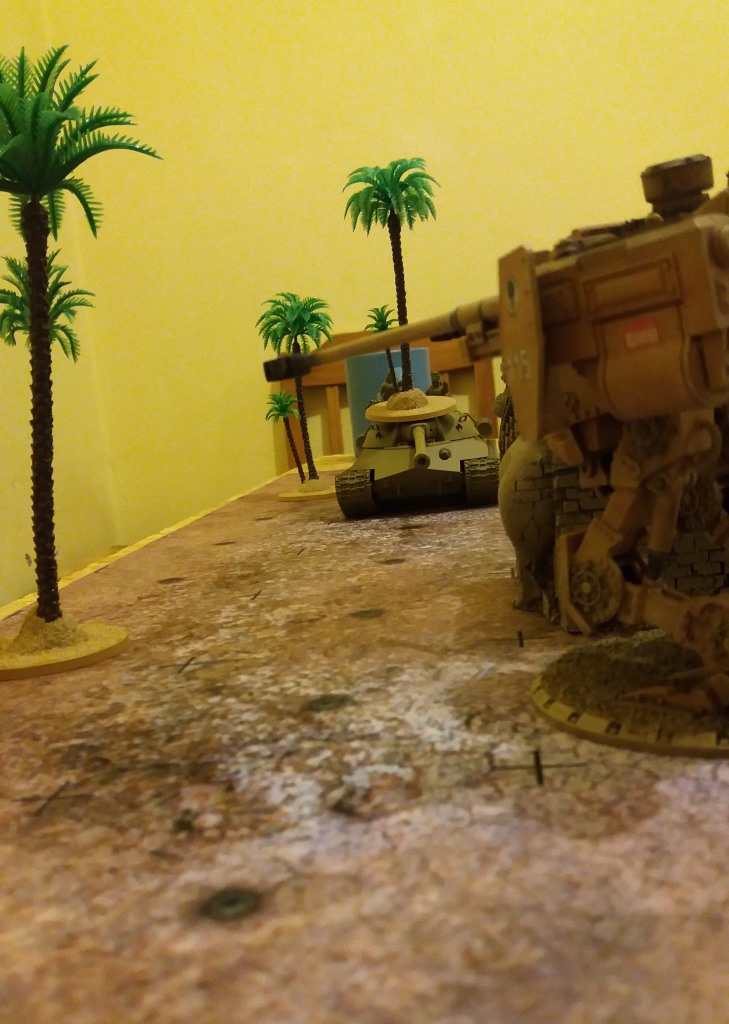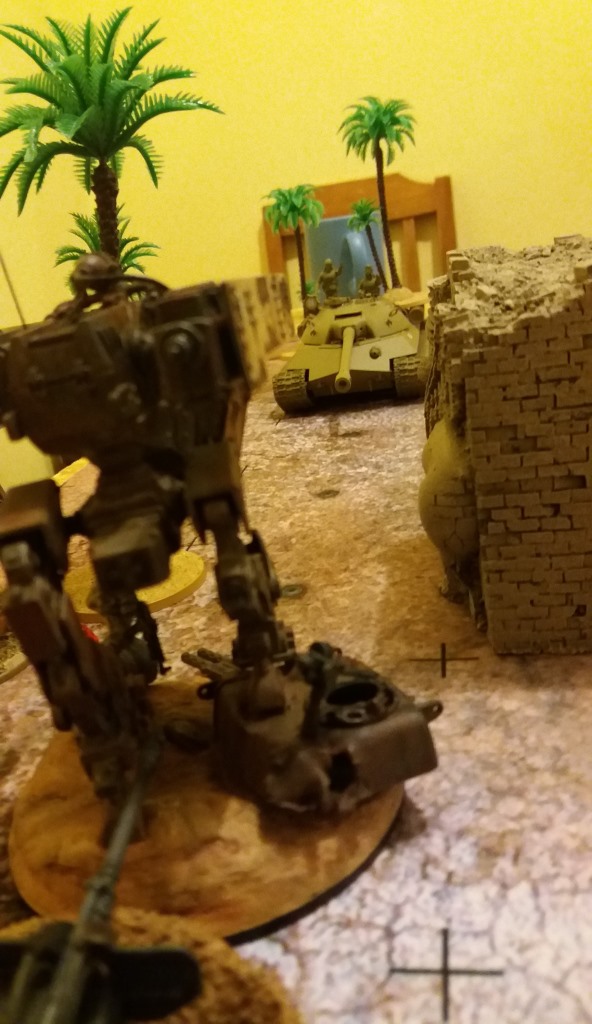 [/ezcol_1third]
[ezcol_1third]
Second battle was about…
"What !!! Y

ou strike

Russians !!!

W

e have

new units :)"
This time SSU battalion was led by Lavrentiy Beria. To be honest, despite the flank change, little different red platoon effect was this same. At the beginning Tommy Cookers & JaghLuther engaded tank. 🙂 Alone SSU infantry squad tried to gain a foothold between buildings. There was a risk but Hermann and Mercenaries clarified issue. Hermann had opportunity to use lasers and MG against infantry. Powerful beast. Again Wrecker messed up on right flank. During last action Hermann attacked Lavrentiy Beria and did some wounds.
What's a battle. Red blizzard had stop.
Long live AXIS Forces. See you soon in Warsaw.
[/ezcol_1third]
[ezcol_1third_end]
Druga bitwa była trochę w duchu rewolucji….
"Bijesz Ruskich!!! Nas jest więcej!!! Już jadą 🙂 "
Tym razem nadjechał Lavrentiy Beria wraz z piechotą i resztą. Choć zmienili ugrupowanie oraz plan działania i flankę ataku czołgu to bitwa skończyła się prawie tak samo. Na starcie Tommy Cookers i JaghLuther zajęli czołg :). Jednak tym razem rosyjscy barbarzyńcy byli bardziej zuchwali. Nawet jedna jednostka ich piechoty zapędziała się między budynki. Próbowali zająć przyczułek, ale Hermann i najemniczki wyjaśnili sprawę. Tropical Hermann jest również całkiem mocny przeciwko piechocie. Ponownie Wrecker namieszał na prawej flance. Hermann, na koniec potyczki, odpalił ze swoich laserów w Lavrentiy Beria. Zadał parę ran, mocna rzecz.
To była jedna z fajniejszych bitew. W dodatku czerwona burza została rozbita, zanim się rozpędziła.
Niech żyje Wielka Armia AXIS. Do zobaczenie w Warszawie na Mistrzostwach
[/ezcol_1third_end]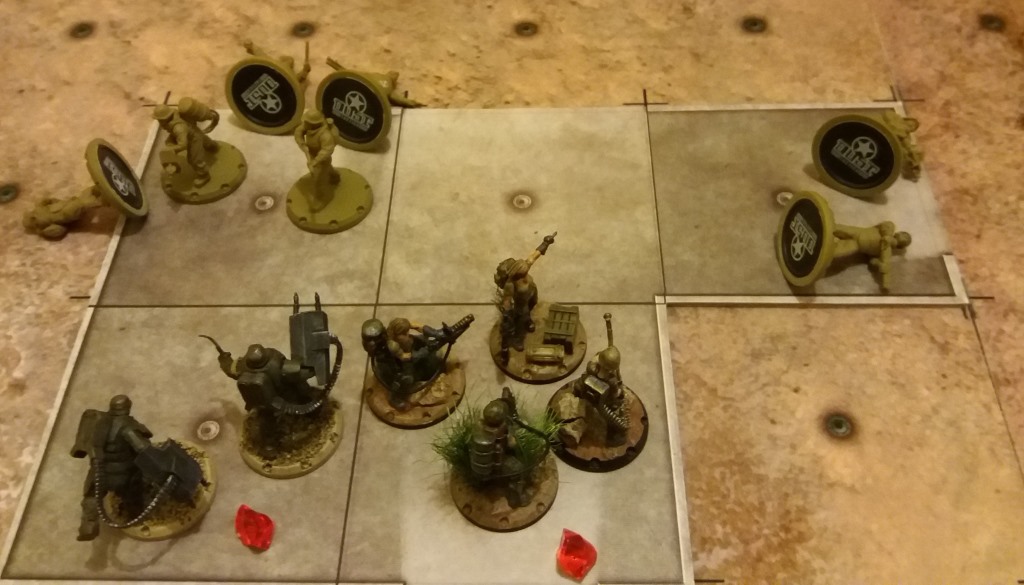 PS.
Thank You Szymon for two great fair-play games and very good atmosphere.
Szymon, wielkie dzięki za dwie bardzo sympatyczne rozgrywki w doskonałej atmosferze i duchu fair-play.
First battle photoreport / Raport fotograficzny z pierwszej potyczki

Second battle photoreport / Raport fotograficzny z drugiego starcia
Zapisz