The Battlefield in Grapla / Pole Bitwy w Grapla
[ezcol_1half]
Quite cool battle 🙂
Few weeks ago I had opportunity to play Dust1947 in local gaming shop & club Grapla near to Warsaw. I played my Mercenaries vs. Allies. We had challenge to fight brave and without any leniency.
Finally I lost only because I underestimated my enemy and forgot about Tanya platoon ability. Nevertheless we spent good time, cause it's only game.
[/ezcol_1half] [ezcol_1half_end]
Niezła gierka 🙂
Jakiś czas temu miałem okazję znowu odwiedzić mój ulubiony klub Grapla w Ząbkach pod Warszawą. Graliśmy m.in. w Dust1947. Tym razem była witka Najemniczek przeciw Aliantom. Bitwa była bez zbytnich podchodów i ociągania się, odważne posunięcia cechowały przeciwników.
W sumie to spowodowało, że przegrałem. Nie doceniłem przeciwnika i słabo wykorzystałem zdolności plutonu Tanyi. Niemniej jednak to znowu był miły wieczór wśród znajomych.
[/ezcol_1half_end]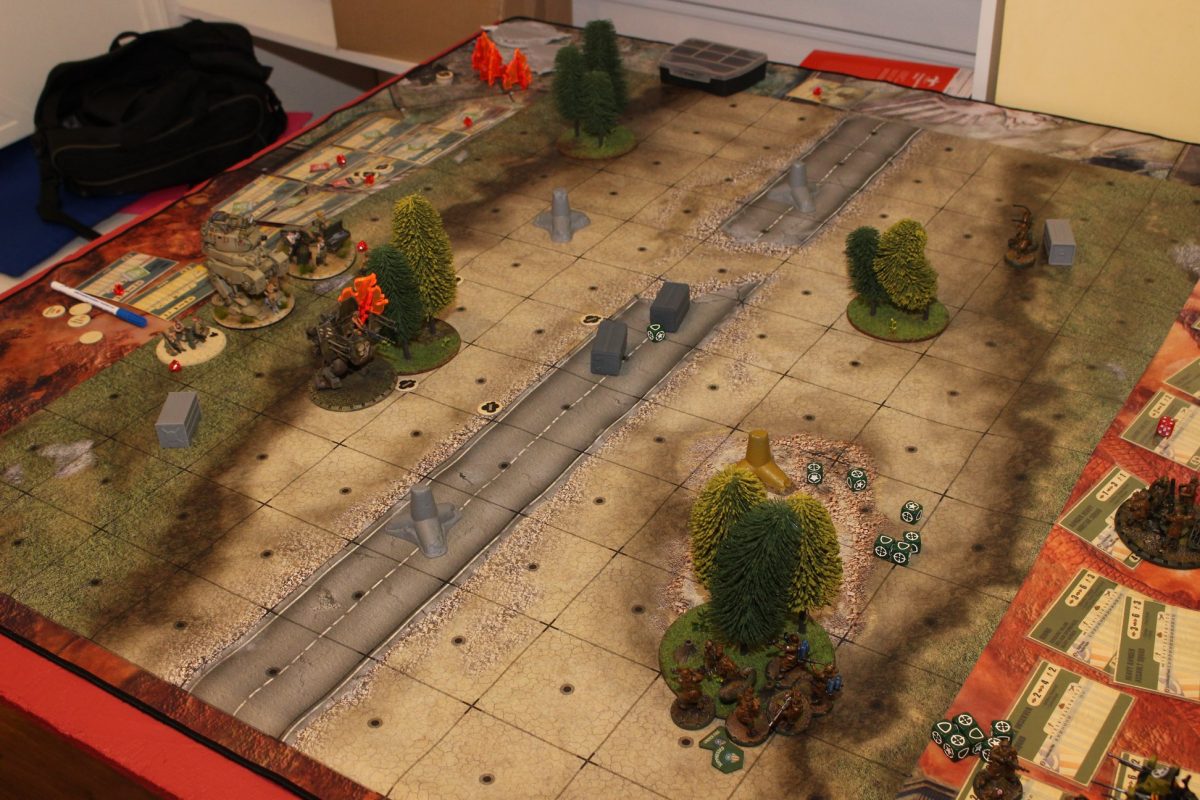 [ezcol_1half]
…on very nice mat 🙂
What was unique we played on mat prepared by smart guys from Grapla.pl. It's two side mat which presents European theater of war on one side and grey terrain with ruins on another side. Mat has grid and can be used for Dust1947 but it is very useful for other Table-top games which needs 32X48 inches (80 x 120 cm) battlefield.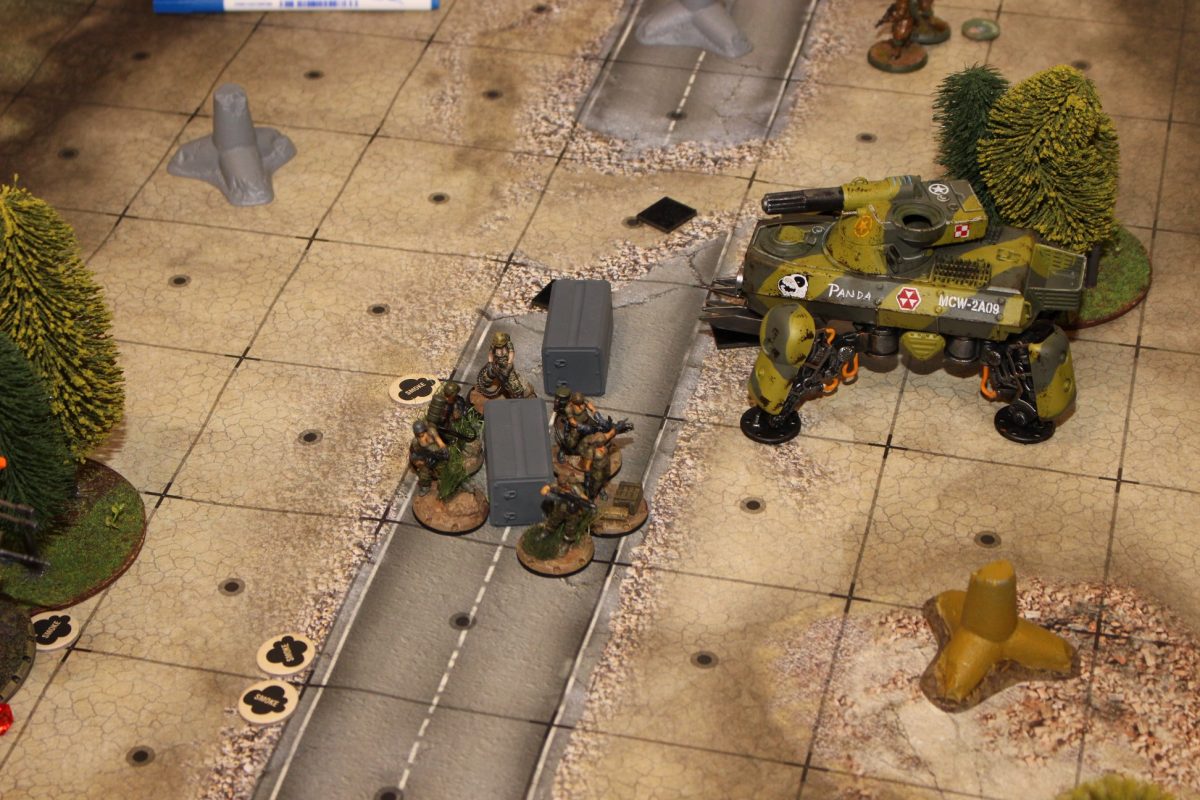 [/ezcol_1half] [ezcol_1half_end]
…na całkiem fajnej macie 🙂
Zagraliśmy na macie, którą ogarnęli moi kumple z Grapla.pl. Dwustronna, z jednej strony Europa i autostrada, z drugiej klimat ruin i miejskich placów. Mata ma krzyże, które pozwalają ją używać do Dust1947, ale doskonale nadaje się również do innych bitewniaków, gdzie potrzeba pola bitwy o wymiarach 32X48 cale (80 x 120 cm).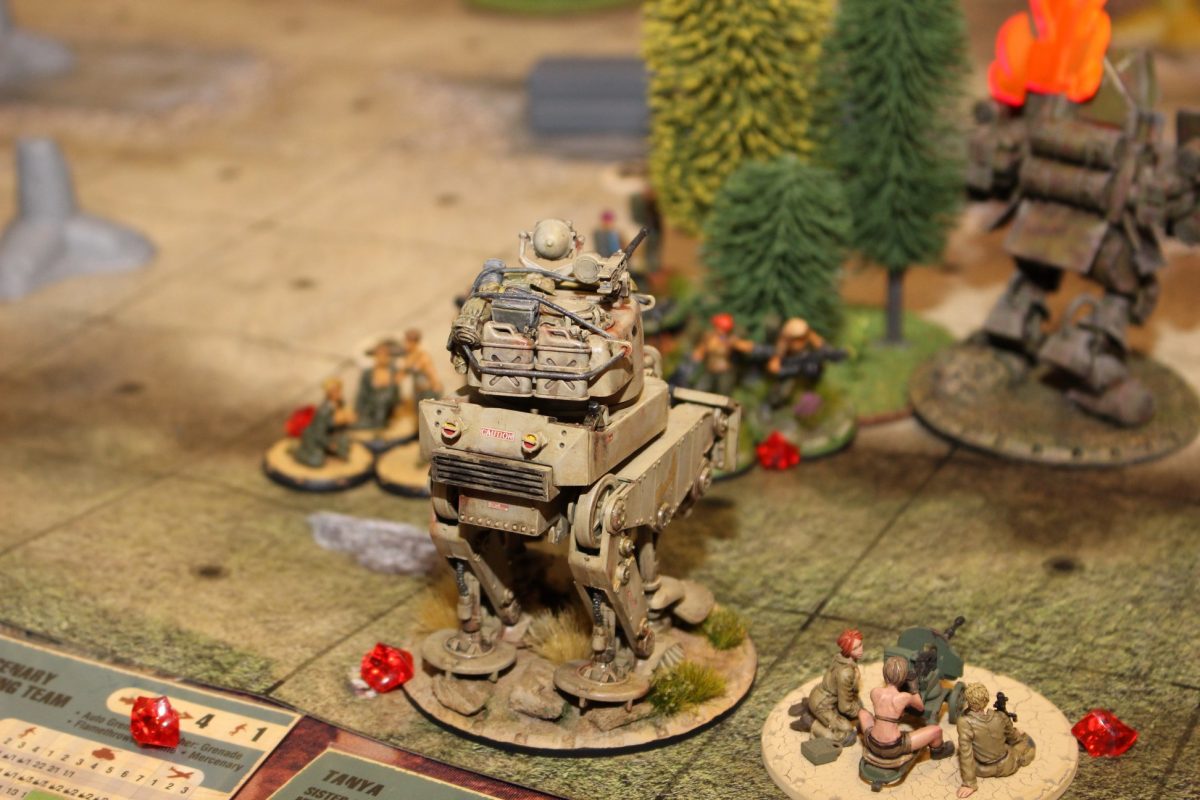 [/ezcol_1half_end]
[ezcol_1half]
Mat is made very well, colors are very intensive and contrasts between details are very well balanced. So all models and other elements look amazing on the mat. I don't know if it's official product but it's good proposal. It's easy to use during any occasion to play Dust or other games.
Overall I would say this is nice option by Grapla.pl. I have one and want to use it from time to time.
[/ezcol_1half] [ezcol_1half_end]
Jakość maty jest całkiem, całkiem. Kolorystyka mocna, kontrasty pomiędzy detalami bardzo dobre, wszystko wydaje się nieźle zbalansowane. Model i dodatkowe tereny świetnie wyglądają na macie. Nawet, jeśli to nie jest oficjalny produkt to jest niezła, budżetowa propozycja, aby mieć duże pole do grania na każdą okazję. Moim zdanie mata pasuje do Dust1947 oraz może być używana do innym bitewniaków.
Podsumowując, to niezła propozycja od Grapla.pl. Mam jedną i z pewnością będę z niej korzystał.
[/ezcol_1half_end]