[ezcol_1half]
Nagroda 🙂 ….
Na Mistrzostwa Europy przytrafiło mi się 1 miejsce w kategorii modelarskiej pojazdów ze świata Dust. No i piękna nagroda wpadła. Zestaw do sklejania pancernej jednostki wsparcia bloku Sino-Sowieckiego "Steel Walls". Oddział daje siłę ognia i zasięg, a "Damage Resilient" to będzie ich dodatkowy atut. Przydadzą się w moim "Ukraińskim" batalionie w roli wsparcia piechoty. Nie byłbym sobą, gdybym nie zajrzał do środka.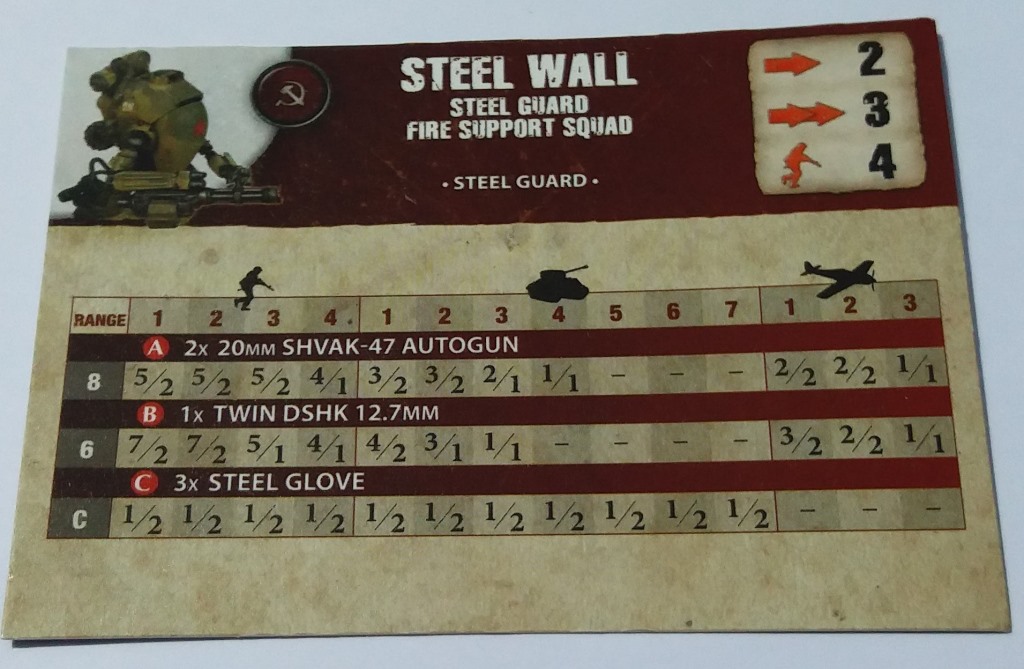 [/ezcol_1half]
[ezcol_1half_end]
Prize 🙂 …
I received a super good reward for first place in Best Painted Model Contest, Dust Vehicles Category during European Championships in Warsaw. This time it was unassembled set of Steel Walls. Heavy armored unit with long-range weapons. Moreover, according to Dust47 rules, Damage Resilient gives additional bonus. I will use it with my Ukraine battalion as a support weapon.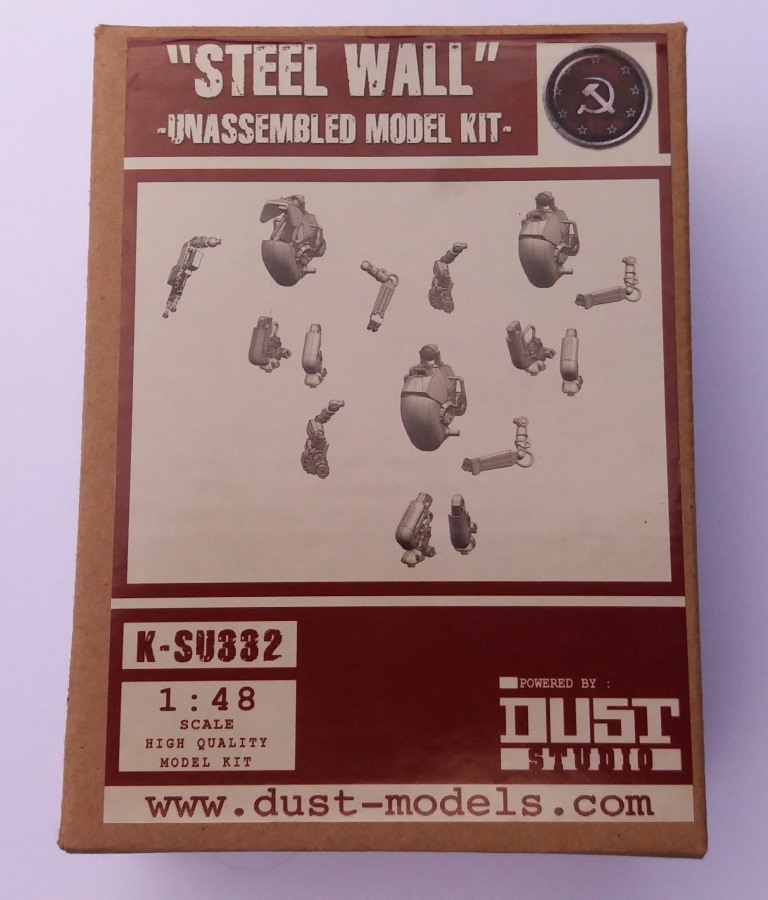 [/ezcol_1half_end]
[ezcol_1half]
W pudełku znajdziecie…
Trzy woreczki pięknych, plastikowych modeli do oddziału. Dwa w wersji z Gatlingami SHVAK-47 🙂 i jeden z podwójnym ciężkim karabinem (DSHK'a ). W oddzielnych woreczka podstawki, przewody do Gatlingów oraz klosze reflektorów montowanych na przyłbicach pancerzy. Dodatkowo sprytnie prosta instrukcja, karta jednostki i bonus (o czym później).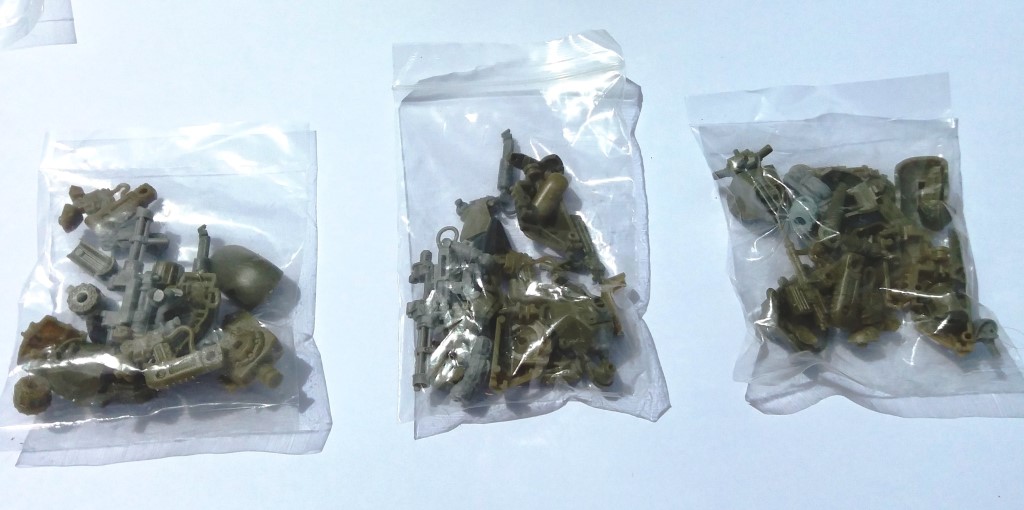 A co w woreczkach…
W zestawie mamy dwie wersje korpusów. Dwóch Steel'ów ma zamknięty pancerz, jeden otwartą przyłbicę i postać żołnierza, która siedzi w środku. Jakość modeli nie odbiega od średniej modelarskiej. Zestaw wymaga obróbki, ale ilość części i poziom trudności montażu jest do ogarnięcia. Z drugiej strony zestaw w częściach otwiera pole do wszelkich modyfikacji, począwszy do własnej ustawienia, skończywszy na ingerencji w samą konstrukcję modelu.
Warto przyjrzeć się częścią z bliska. Poniżej fotka przedstawiająca elementy jednego z gierojów SSU. Odpowiednio nogi, korpus, ramiona z pancerzami i Gatlingiem, głowa wraz z osłonami i dodatkowymi szpulami amunicji. Szczegółowe fotki w galerii na dole artykułu.
[/ezcol_1half]
[ezcol_1half_end]
Take a look inside the box…
Three plastic bags with plastic parts of soldiers. Two of them with Gatling's SHVAK-47 and one with doubled heavy machine gun (DSHK). You may find two additional bags, one with basis and second one with headlamps and cable dedicated to Gatling's. The assembly instruction, unit card and bonus could not be missed. The assembly manual is more than less in this same style like in case of Stummel (in-box here). Bonus will be described lately.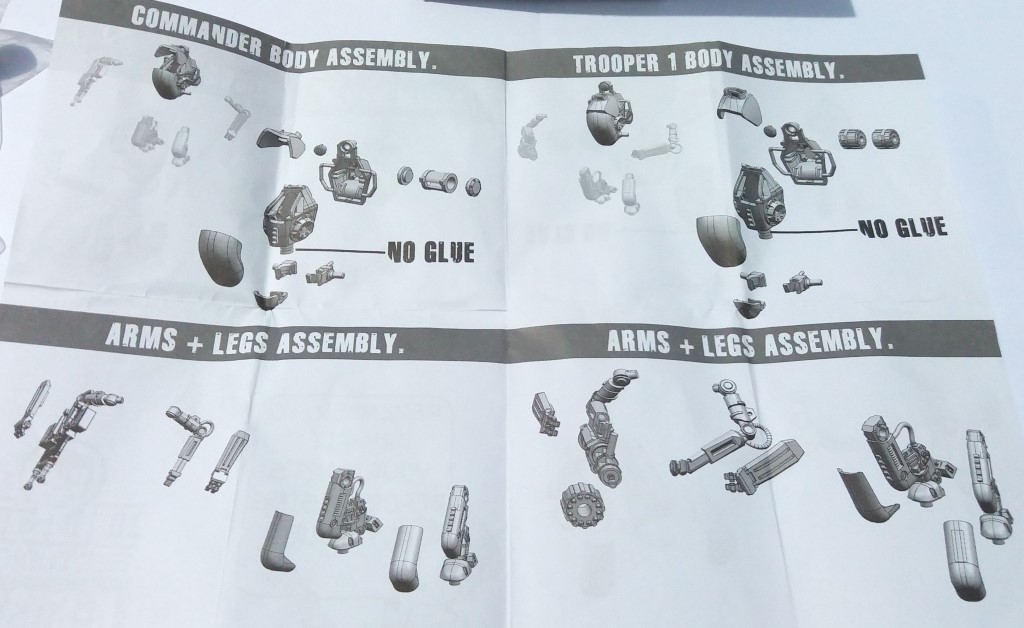 And in bags…
Two versions of corps/body. Two soldiers have closed version of corps, one with open headgear and corps with head of soldier who is inside. Quality does not deviate from the average for models. Be aware that I used to compare to scale models nor to table-top standard. Nevertheless Steel Walls still need some sanding if you want to achieve full matching of all elements. On the other hand, this set, like every unassembled model, gives many options to modify unit compared to primed or premium versions. Own configuration or even quite extensive modification on model construction.
I made zoom on all main parts of the model. You may find photos of legs, corp, arms and headgear at the end in gallery.
[/ezcol_1half_end]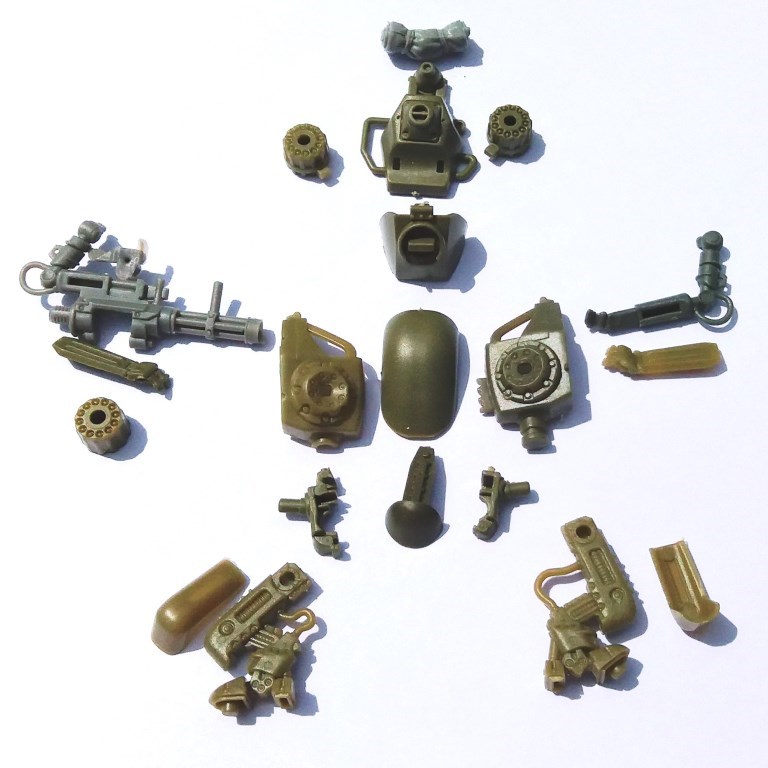 [ezcol_1half]
Creme de la Creme….
zestawu to oczywiście dodatek niedostępny w wersji premium i primed. Tym razem jest to zestaw dwóch kalkomanii zawierających oznaczenia techniczne, godła, symbole wszystkich frakcji. Zaskoczyły mnie szczególnie duże ilości symboli Allies i tablic technicznych dla Axis. Wypas, do wykorzystania.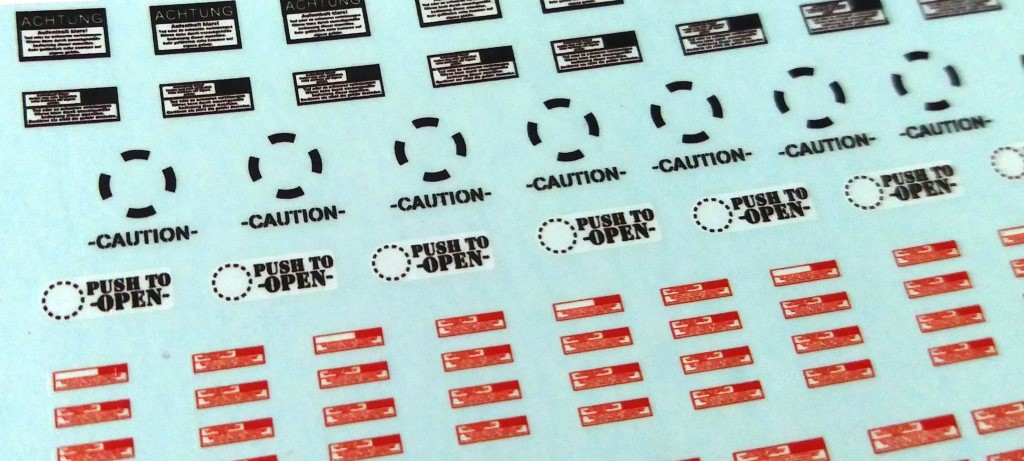 Zamiast podsumowania
Wg. plotek niedługo takie modele będą sprzedawane w niższych cenach, niż gotowe do grania. To może zwiększyć ich popularność. A już teraz jest to niezły towar dla graczy i modelarzy. Polecam.
Modele dostępne są w sklepie www.dust1947.com oraz można je zamówić u lokalnych dystrybutorów.
[/ezcol_1half]
[ezcol_1half_end]
Creme de la Creme….
Bonus which isn't available in primed and premium versions. This time it's set of two decals with technical symbols, insignias and many more very useful marks. I was really surprised that decals are for every fractions. Especially lots of allies and axis decals was good news, cause deficiencies have appeared in my storage. Will be used very soon.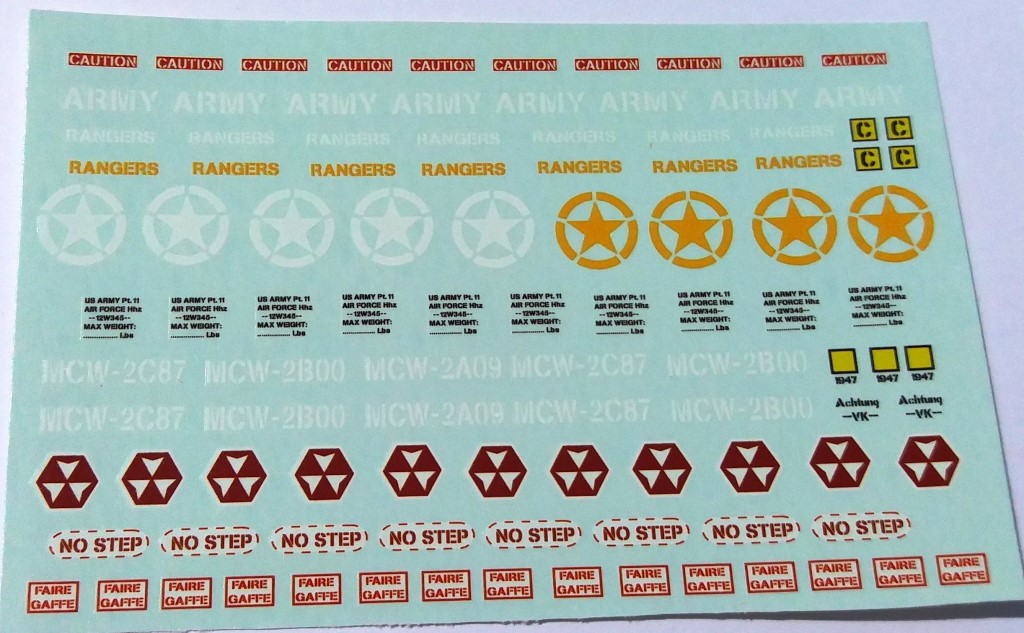 Instead of summary
To be honest that is great set for modelers and players who like to assembly and have some unique diversity vs standard units in army. Moreover unassembled models will have little lower price vs. primed version soon according to some rumors. This move may increase attractiveness of this option.
If you want, Steel Walls are available on www.dust1947.com site. I think, it can be ordered via local distributors as well.
[/ezcol_1half_end]
Wszystkie fotki zestawu Steel Walls/Unassembled Steel Walls all photos
Zapisz
Zapisz
Zapisz
Zapisz
Zapisz
Zapisz
Zapisz
Zapisz
Zapisz
Zapisz
Zapisz
Zapisz
Zapisz
Zapisz
Zapisz
Zapisz
Zapisz
Zapisz
Zapisz
Zapisz
Zapisz
Zapisz
Zapisz
Zapisz
Zapisz
Zapisz
Zapisz
Zapisz
Zapisz