Luftwaffe Anti-Tank Squad / Zespół przeciwpancerny Luftwaffe
[ezcol_1half]
That's my second Fallschirmjager Squad. It's Anti-Tank Squad armed in MG's, bazookas, panzerfaust and rocket launcher. This squad is very universal both against infantry and vehicles.
Moreover it has some weapon against plane as well. Card of the unit and gallery is enclosed.
[/ezcol_1half] [ezcol_1half_end]
To już druga z drużyn Fallschirmjager. Tym razem to oddział przeciw-pancerny uzbrojony w KM'y, bazook'i, panzerfausty i wyrzutnię rakiet. Dzięki temu jest bardzo uniwersalny, zarówno przeciw piechocie i przeciw pojazdom.
Co więcej, jak trzeba to może ugryźć coś latającego. W załączeniu karta jednostki oraz galeria zdjęć modeli.
[/ezcol_1half_end]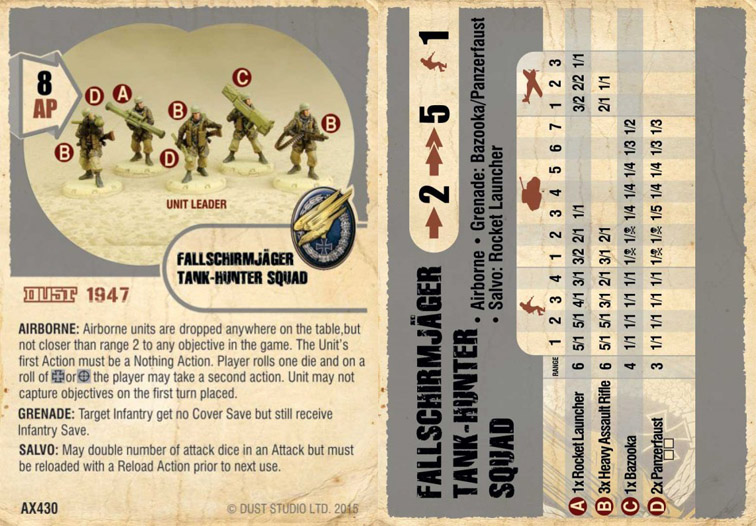 [ezcol_1half]
That's all for today. Please, leave comment and stay tune Duster 🙂
[/ezcol_1half]
[ezcol_1half_end]
Na dziś to wszystko. Komentarzyk sprawi mi radochę. Zapraszam do śledzenia bloga 🙂
[/ezcol_1half_end]