Death Comes from the Sky – New Luftwaffe Walkers
New Luftwaffe Walkers / Nowa broń Luftwaffe
[ezcol_1half]Luftwaffe always needed Airdrop Walkers. To answer this demand Krupp Walker Factory proposed additional modifications of well known Hans Series light walker. Constructors proposed very good Airdrop expansion pack for tropical versions which were produced on massive scale due to Babylon campaign in the middle east. This offer extended usability and lifetime of these very good series of walker.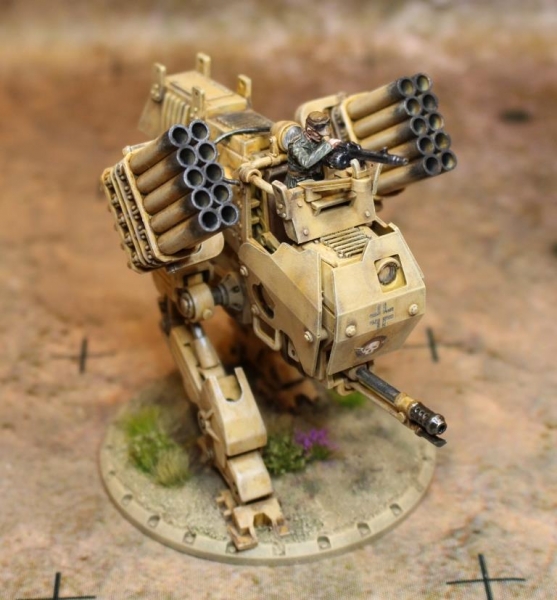 [/ezcol_1half]
[ezcol_1half_end]Wojska Luftwaffe potrzebowały prawdziwe mechy. W odpowiedzi na to zapotrzebowanie Fabryka Maszyn Kroczących Kruppa zaproponowała kolejne modyfikacje znanej serii Hans. Konstruktorzy zaprojektowali doskonały pakiet modyfikacji wersji tropical. Wybór wynikał z produkcji na masową skalę tych wersji na potrzeby kampanii Babylon. Rozwiązanie doskonale zwiększyło funkcjonalność i oraz przewidywany resurs tych maszyn.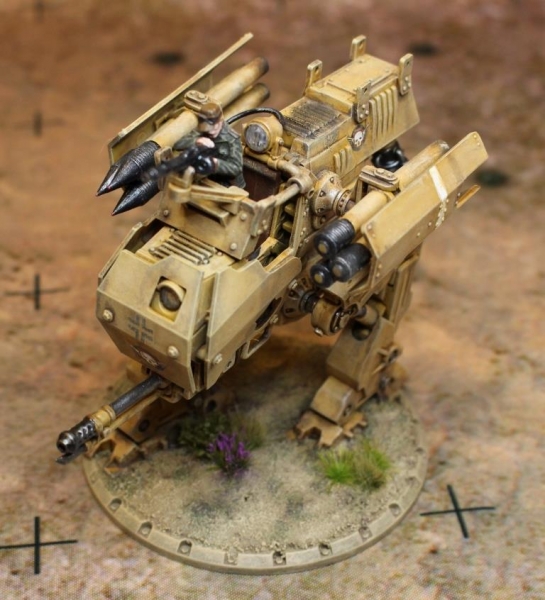 [/ezcol_1half_end]
Luft Hans / Luft Horst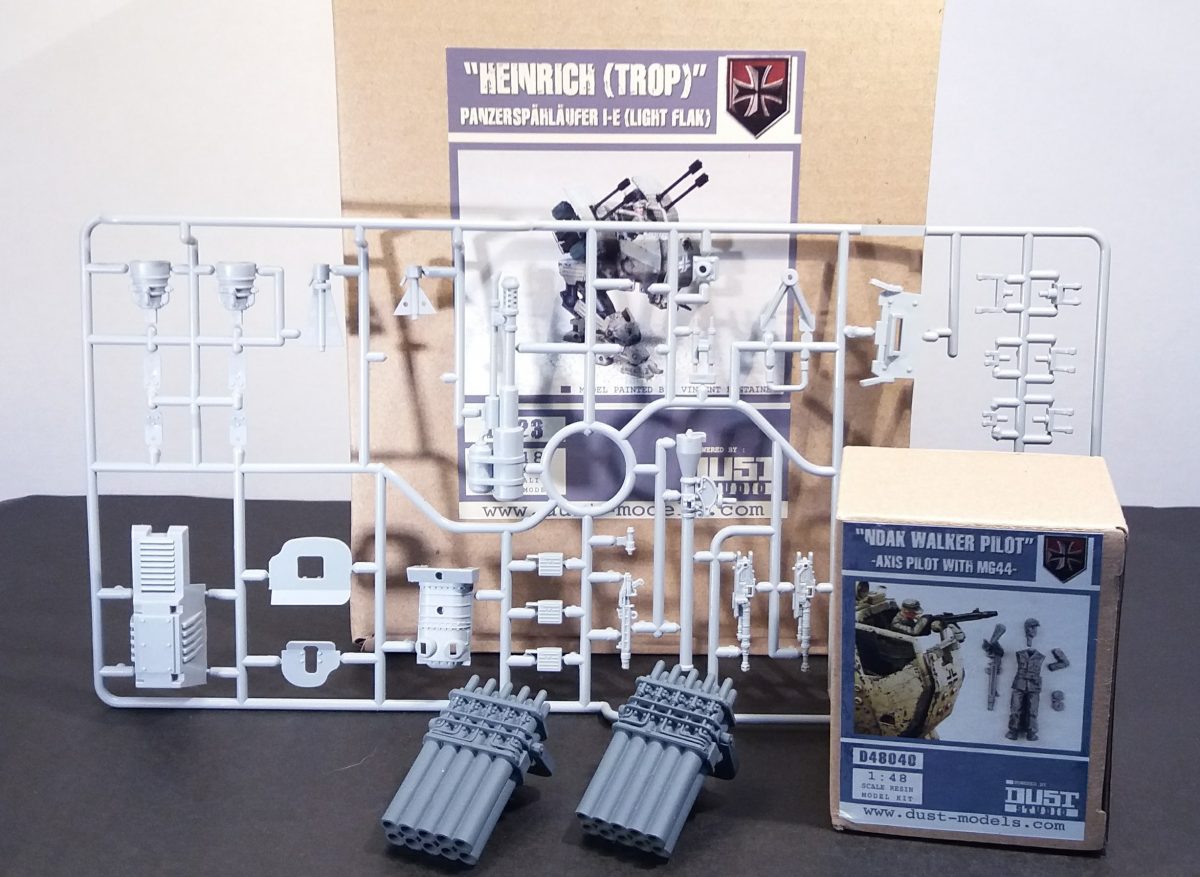 [ezcol_1half]
One of prototype was built based on Tropical Heinrich. This walker was ready to test in two configurations: Luft Horst – Light Airdrop Artillery and Luft Hans – Powerful and deadly Tank Hunter. Luft Hermann – Laser Tank Killer and Anti-infantry Luft Heinrich were developed as well. Below few photos from production process are presented.[/ezcol_1half]
[ezcol_1half_end]
Prezentuję prototyp, który został zbudowany w oparciu o wersję Tropical Heinrich. Aby przetestować nowe uzbrojenie maszyna ma możliwość montażu dwóch konfiguracji. Testowano konfigurację Luft Horst – lekkiej artylerii oraz Luft Hans – piekielnie skutecznego niszczyciela czołgów i wszelkich pojazdów. Powstają również wersje: Luft Hermann – uzbrojony w lasery i Luft Heinrich jako niszczyciel piechoty. Poniżej załączam kilka zdjęć z procesu produkcji.[/ezcol_1half_end]
Death comes from the sky / Śmierć spada z nieba
[ezcol_1half]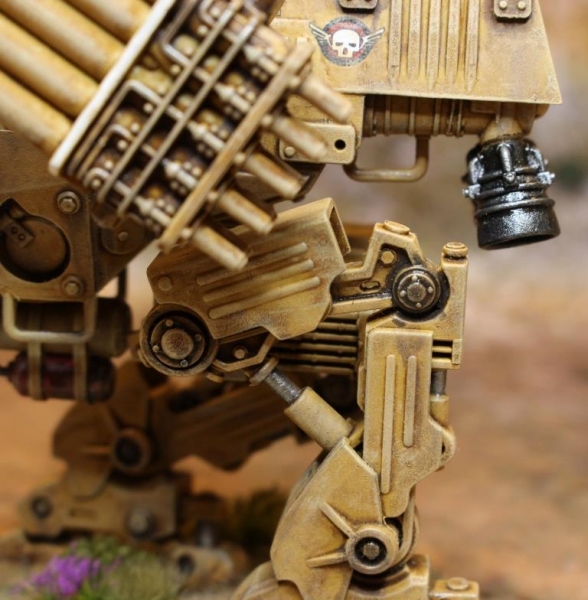 This series the most powerful advantages is ability to be airdropped from very high altitude. These walkers can landed almost everywhere thanks to special jet engines. Moreover all versions are much more protected and more armed with additional machine gun and flamethrower. Gallery of this new walker is below (model and new cards photos). [/ezcol_1half]
[ezcol_1half_end]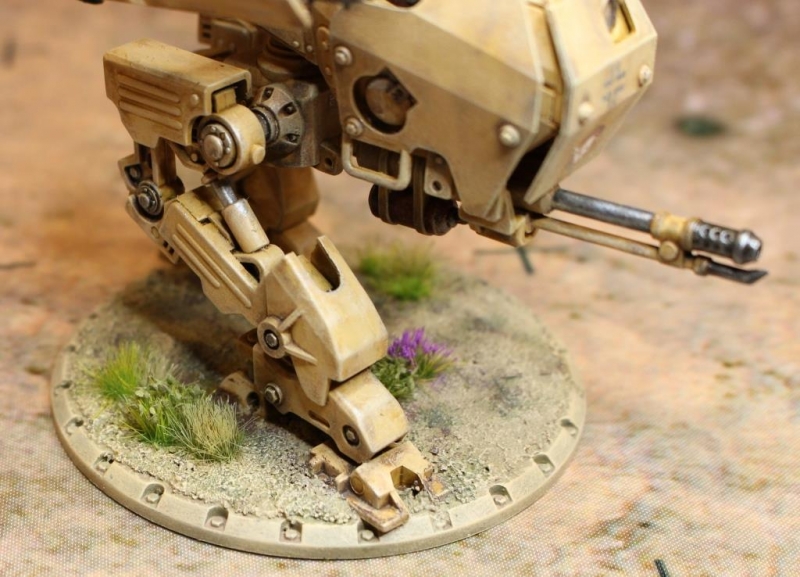 Najmocniejszym atutem tej serii jest zdolność zrzutu z bardzo dużej wysokości. Mogą lądować prawie wszędzie dzięki potężnym silnikom odrzutowym. Wszystkie konfiguracje otrzymują dodatkowy pancerz oraz zabójcze uzbrojenie dodatkowe; karabin maszynowy i miotacz ognia. Poniżej galeria moich wersji po zakończeniu montażu (zdjęcia modelu i nowych kart).[/ezcol_1half_end]
Thank you for support / Podziękowania za wsparcie projektu
[ezcol_1half]Project was delivered thanks to strong support of our magnificent Paolo Parente from Dust Studio, who gave me opportunity to build this walker based on very initial (prototype like ) series of parts for Luft walkers. Moreover Warfactory.pl delivered Tropical Heinrich as basis for modification.
These models and many others are on Dust Studio site and Warfactory.pl (especially for European customers).[/ezcol_1half]
[ezcol_1half_end]Projekt nie powstałby, gdyby nie wsparcie Paolo Parente z Dust Studio, który dał mi możliwość pracy na praktycznie prototypowych częściach. Dzięki sklepowi Warfactory.pl miałem model Tropical Heinrich, który był podstawą do modyfikacji.
Wersje do składania maszyn Luftwaffe znajdziecie na stronie Dust Studio oraz Warfactory.pl (tutaj szczególnie polecam klientom z Polski i Europy).[/ezcol_1half_end]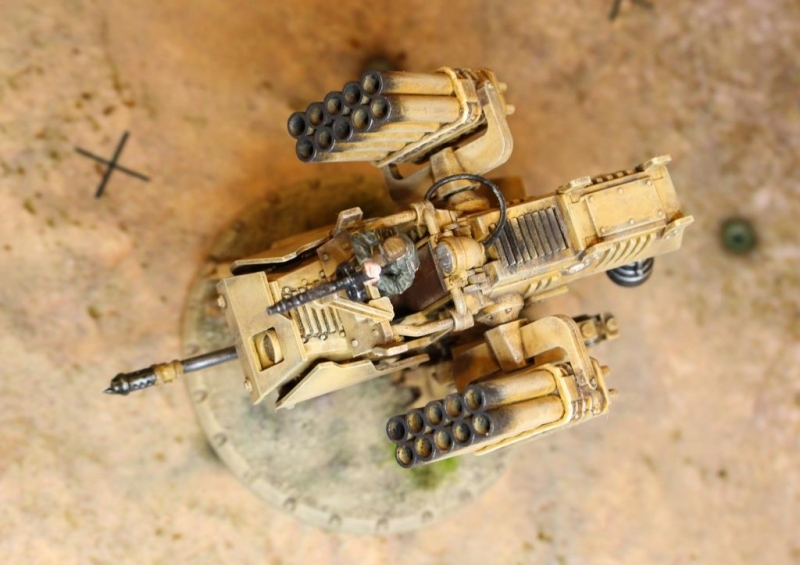 Zapisz