[ezcol_1half]
Aussie Artillery
My Desert Scorpions need artillery support, so I decide to prepare Aussie artillery. For such a purpose I used USMC mortar as basis for modifications.
I changed heads from USMC to the Australian heads and MG's changed into BAR's. I show you effect below… [/ezcol_1half]
[ezcol_1half_end]
Australiska Artyleria
Desert Scorpions potrzebują wsparcie aryleryjskie, dlatego postanowiłem zrobić sobie konwersję Australijczyków. W tym celu sięgnąłem po moździerz USMC.
Zmieniłem główki na Australijskie z zestawu ciężarówki Skorpionów, a broń ze zwykłych pistoletów maszynowych na BAR'y. Efekt przedstawiam poniżej…
[/ezcol_1half_end]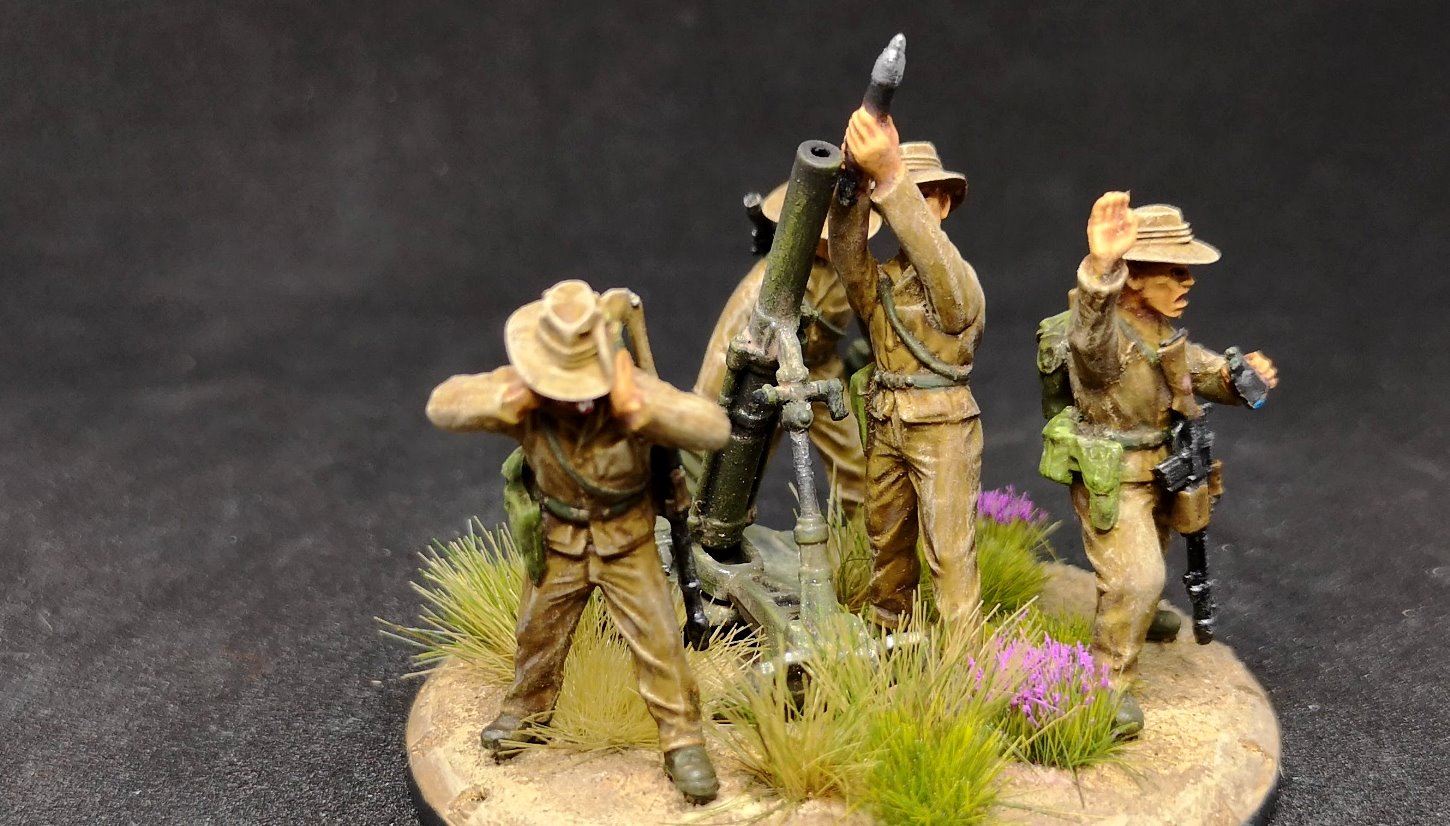 [ezcol_1half] After modifications unit has all needed features of Ranger Heavy Mortar Squad accept winter jackets. [/ezcol_1half]
[ezcol_1half_end]Po tym modyfikacjach jednostka jest, jak Ranger Heavy Mortar, może z wyjątkiem braku kurtek zimowych.[/ezcol_1half_end]