400 points in elCasa/Warsaw/Poland
Last Friday we had very exiting battle between Axis forces and SSU/Allies army. That was battle of two 200 points armies. Each army contained two battalions and two leaders. Every battalion based on 100 points army list. This time I played with Marcin (AXIS) against Piotr (SSU) and Marek (ALLIES).
Overview of the Battlefield

Allies HQ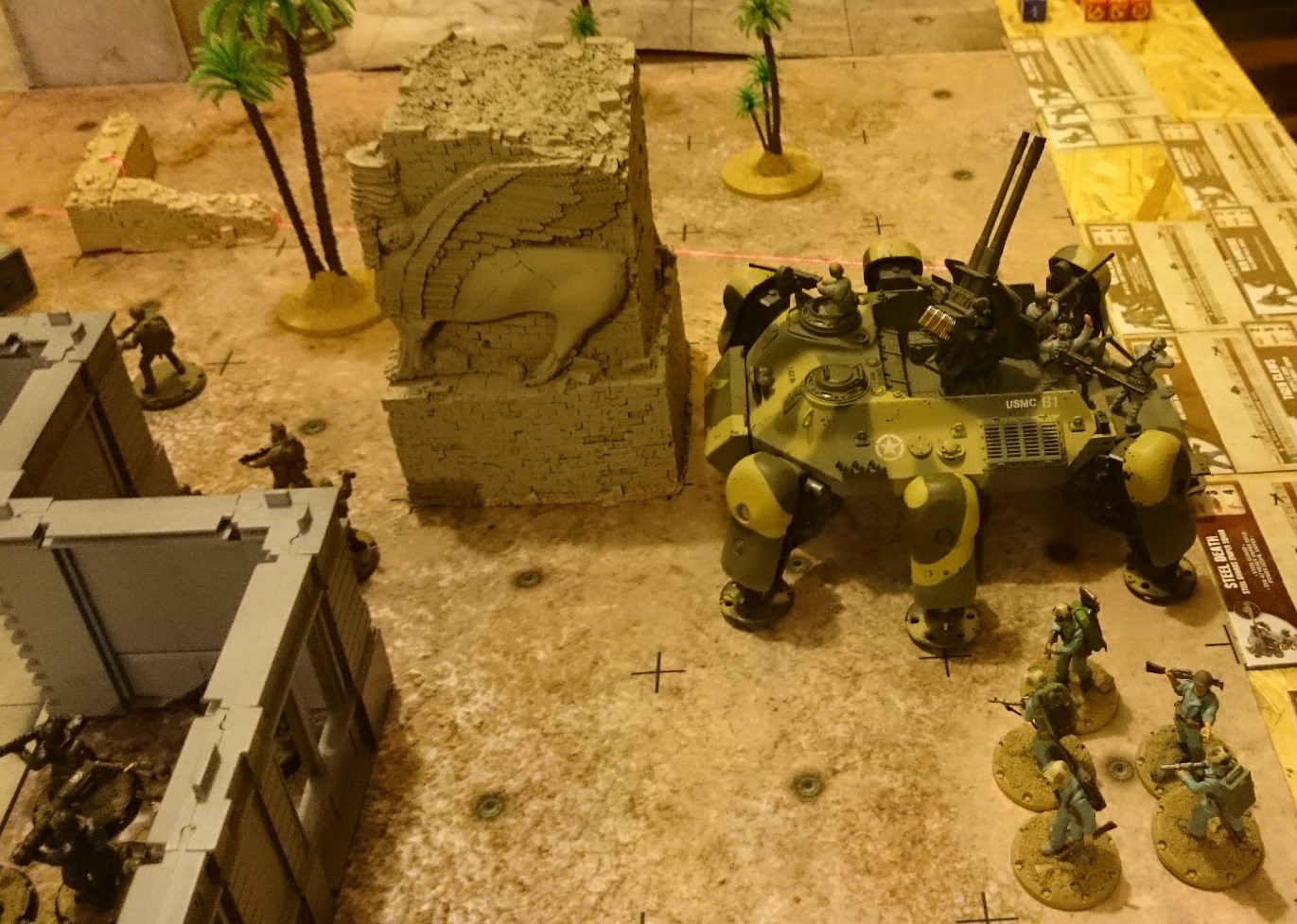 The Hammers & Rhino Charge

Axis Red Fury first time on board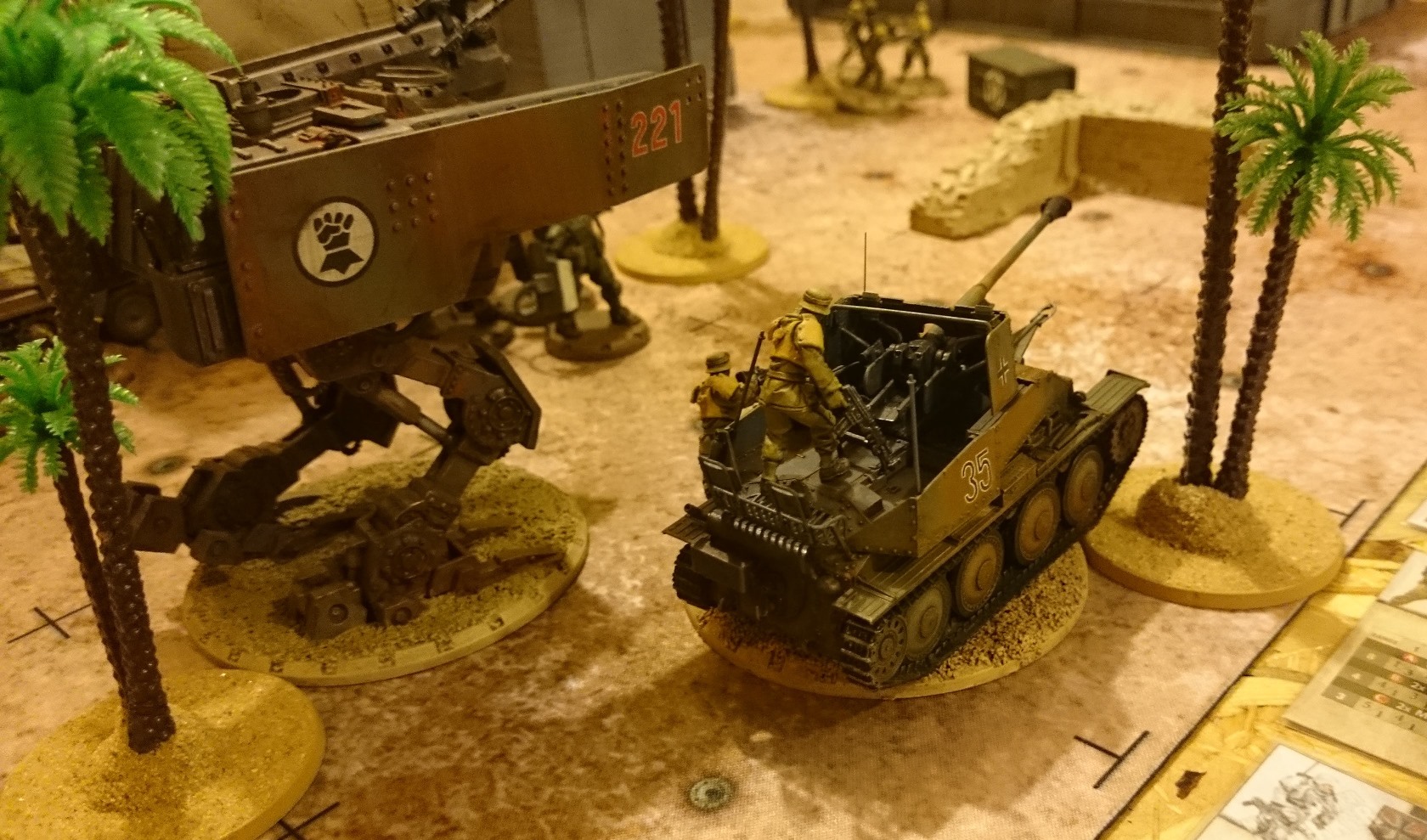 Axis Left Flanks
Fast, lucky and wining game for Axis. We won during 3 or 4 turns and just crushed our enemies. By the way, I tested Christopher + Tomb Cleaners Combo and Desert Scorpions. Both units were very effective and are considered as core of my Army set now.
Photo report from battlefield in gallery.
Stay tuned Dust Maniac 😉
Comments, Shares and Likes. New articles and galleries coming soon.