Świąteczna Wymiana Figurkowa po raz drugi :) / My second the Christmas Miniatures Exchange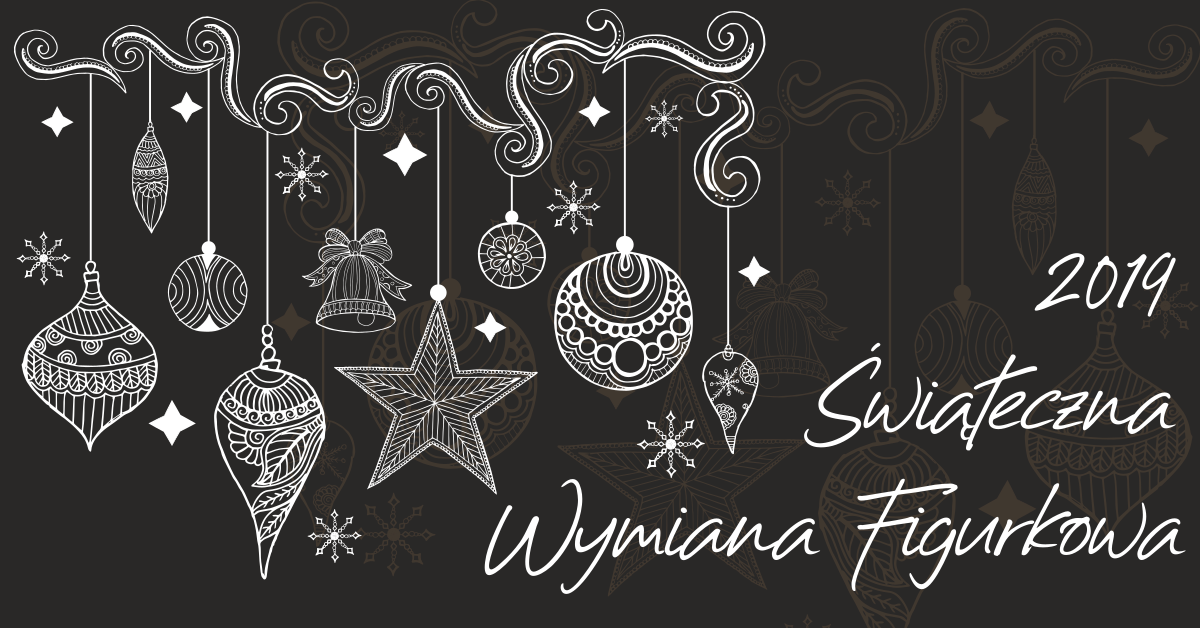 [ezcol_1half]
Świąteczna Wymiana Figurkowa po raz drugi 🙂
W tym roku, za namową Mateusza "Bahiora" z theDarkOak, już drugi raz dołączyłem to Świątecznej Wymiany Figurkowej.
Bardzo dużo frajdy sprawiła mi ta edycja, zarówno jeśli chodzi o mój projekt, jak również cudowny prezent, jaki dostałem .Dziś czas pokazać, co sam zrobiłem oraz co za cudowny prezent dotarł do mnie.
[/ezcol_1half]
[ezcol_1half_end]
My second the Christmas Miniatures Exchange

This year, thanks to Mateusz "Bahior" from theDarkOak invitation, I joined the Christmas Miniatures Exchange for the second time.
This edition gave me a lot of fun, both in terms of my project and the wonderful gift I received. Today it is time to show you what I did and what I found in parcel from Santa Claus.
[/ezcol_1half_end]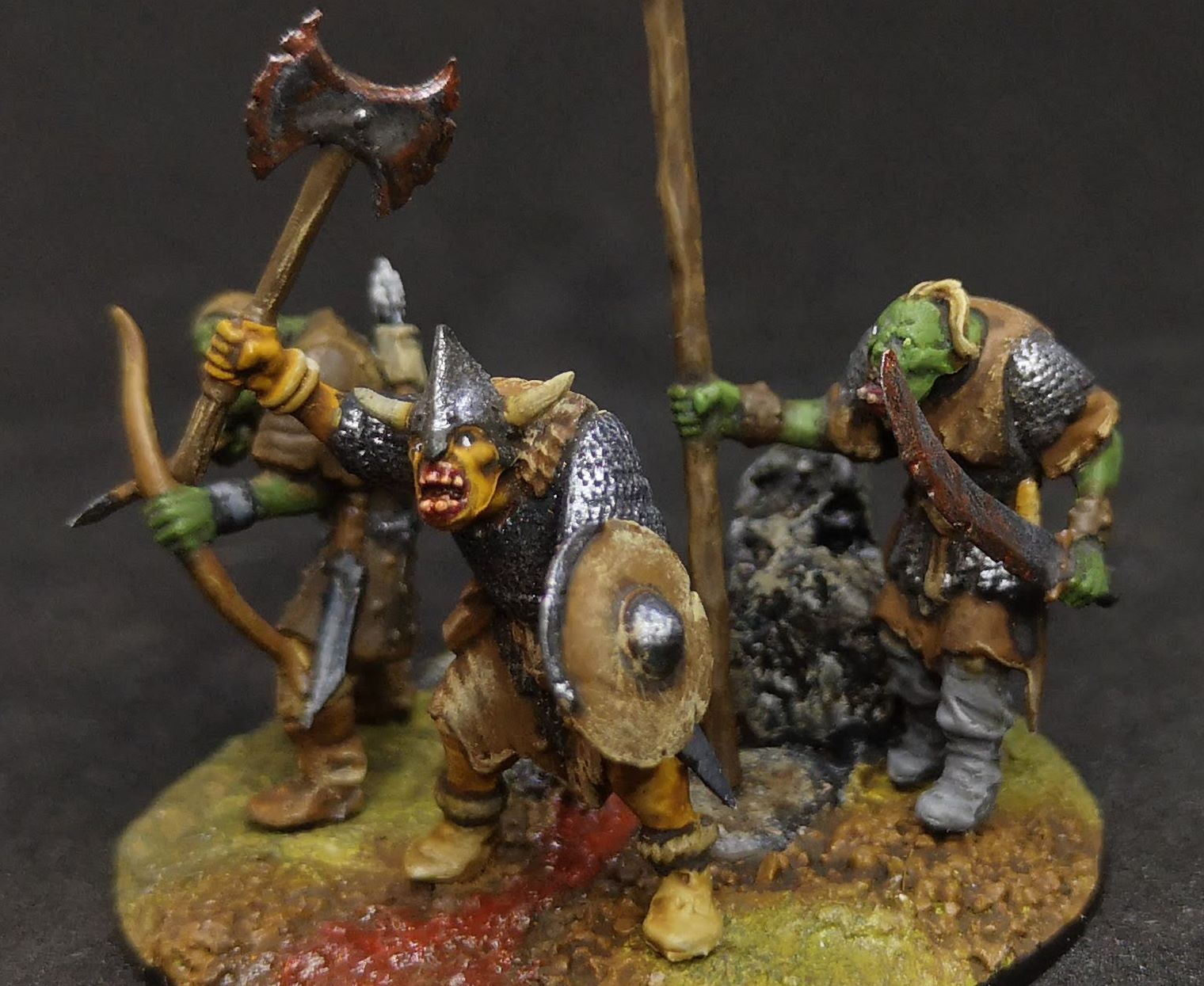 [ezcol_1half]
Trzech Orczych Króli dla Birda
Miałem przyjemność malować model dla Birda, o którego inspiracjach i stylu jaki lubi postarałem się wyczytać w wywiadzie na Bitewnych Wrotach, którego był bohaterem.
Stąd pomysł na orków, a że okres świąteczny to jest ich trzech królów. Zatem przedstawiam Wam 3 Orczych Króli , którzy podążają wzdłuż krwawego strumienia do dzieciątka, którego jeszcze nie znali 🙂 .
Taki klimat wyszedł, ciekaw jestem Waszej opinii.
Orki przed podróżą dostały jeszcze domek dzięki mojej kochanej żonie. Mam nadzieję, że szczęśliwie dotarły do celu.
[/ezcol_1half]
[ezcol_1half_end]
Three Orc Kings for Bird
I had the pleasure to paint a model for Bird. I read interview with him on Polish bloggers portal called "Bitewne Wrota" to look for inspirations and insights what he likes in terms of miniatures.
Hence the idea for orcs, and that the holiday season I made three Orcs Kings.
So, I present to you 3 Kings who follow a bloody river looking for child which they didn't know yet. That was the idea, how they look like you can see on photos bellow. I am interested in your opinion.
Before trip to Bird, the orcs got a house thanks to my beloved wife. I hope that they have successfully reached their destination.
[/ezcol_1half_end]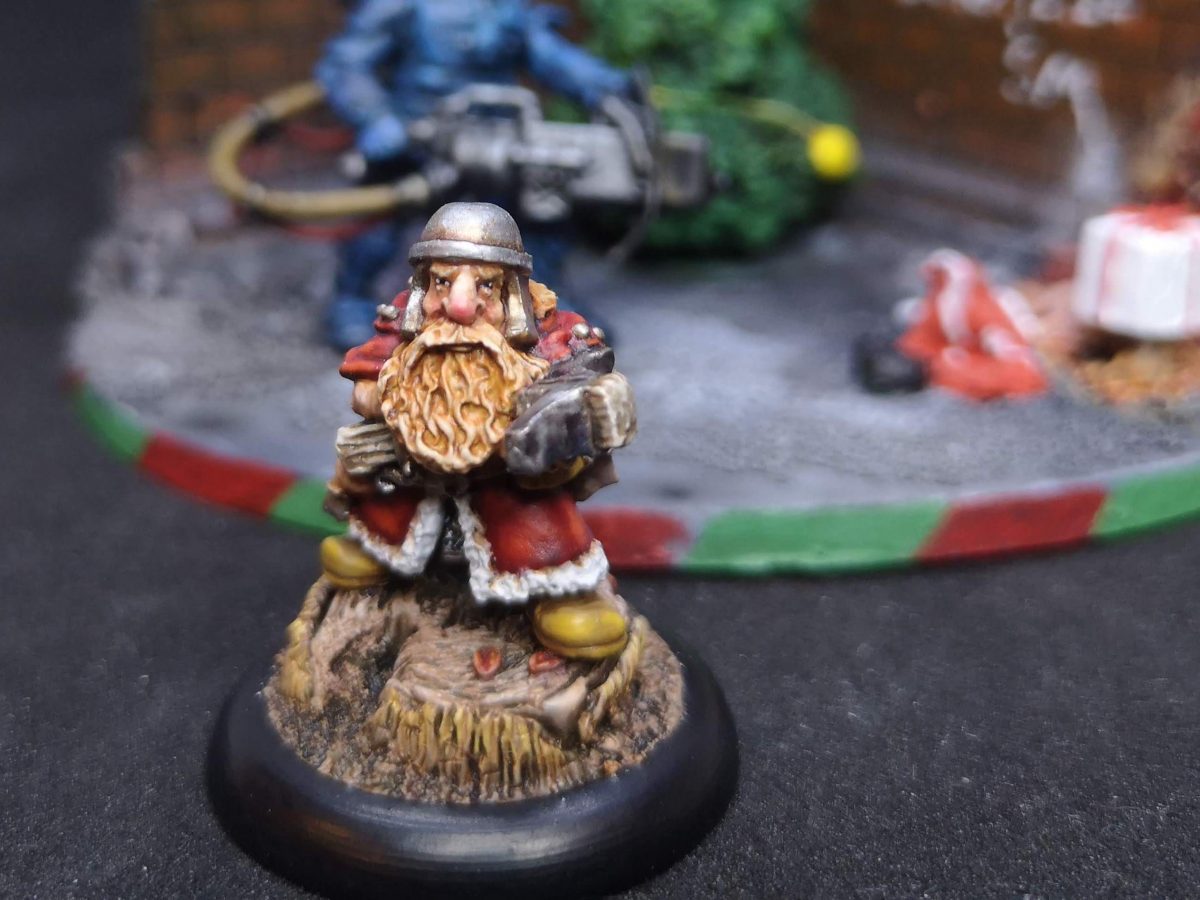 [ezcol_1half]
Mikołaj Krasnoludzki
Do mnie dotarł taki o to Super Mikołaj, to dziełko prosto z Micro Art Studio. Mikołaj jest świetny, znajdzie honorowe miejsce w mojej kolekcji. A jak tylko będę robił moją Armię do Saga Age of Magic to będzie tam pełnił swoją służbę. Poniżej kilka fotek tego Krasnoluda 🙂
Bardzo, Bardzo Dziękuję 🙂
[/ezcol_1half]
[ezcol_1half_end]
Dwarf Santa Claus
Super Santa Claus came to me straight from Micro Art Studio. Santa Claus looks great, he will find a place of honor in my collection. And as soon as I make my Army for the Saga Age of Magic, he'll be there. Below few photos of this Dwarf.
Thank you very much 🙂
[/ezcol_1half_end]
[ezcol_1half]
Zamiast podsumowania
Udział w tej edycji bardzo mi się podobał. Sam się postarałem coś fajnego zrobić, dostałem również piękny prezent.
Już nie mogę doczekać się kolejnych fajnych inicjatyw bo Świąteczna Wymiana zmotywowała mnie do kolejnych projektów. Mam nadzieję, na większą aktywność w kolejnym roku blogowania.
Wesołych Świąt
Kris 🙂

[/ezcol_1half]
[ezcol_1half_end]
Instead of summary
I enjoyed participating in this edition. I tried to do something nice, I also got a beautiful gift.
I cannot wait for the next nice initiatives because the Christmas Miniatures Exchange motivated me to make more projects. I hope to be more active in the next year of blogging.
Merry Christmas
Kris 🙂

[/ezcol_1half_end]