Sisters of Demolition/ Siostrzyczki Zniszczenia
My Mercenaries Commando is ready 🙂
Some modifications were implemented: helmets, additional personal weapon, rucksacks, butt-packs, ammo pouches. Hope, you like it.
That was very tough project, but it's over and I'm quite proud. Whole gallery at the end of post 🙂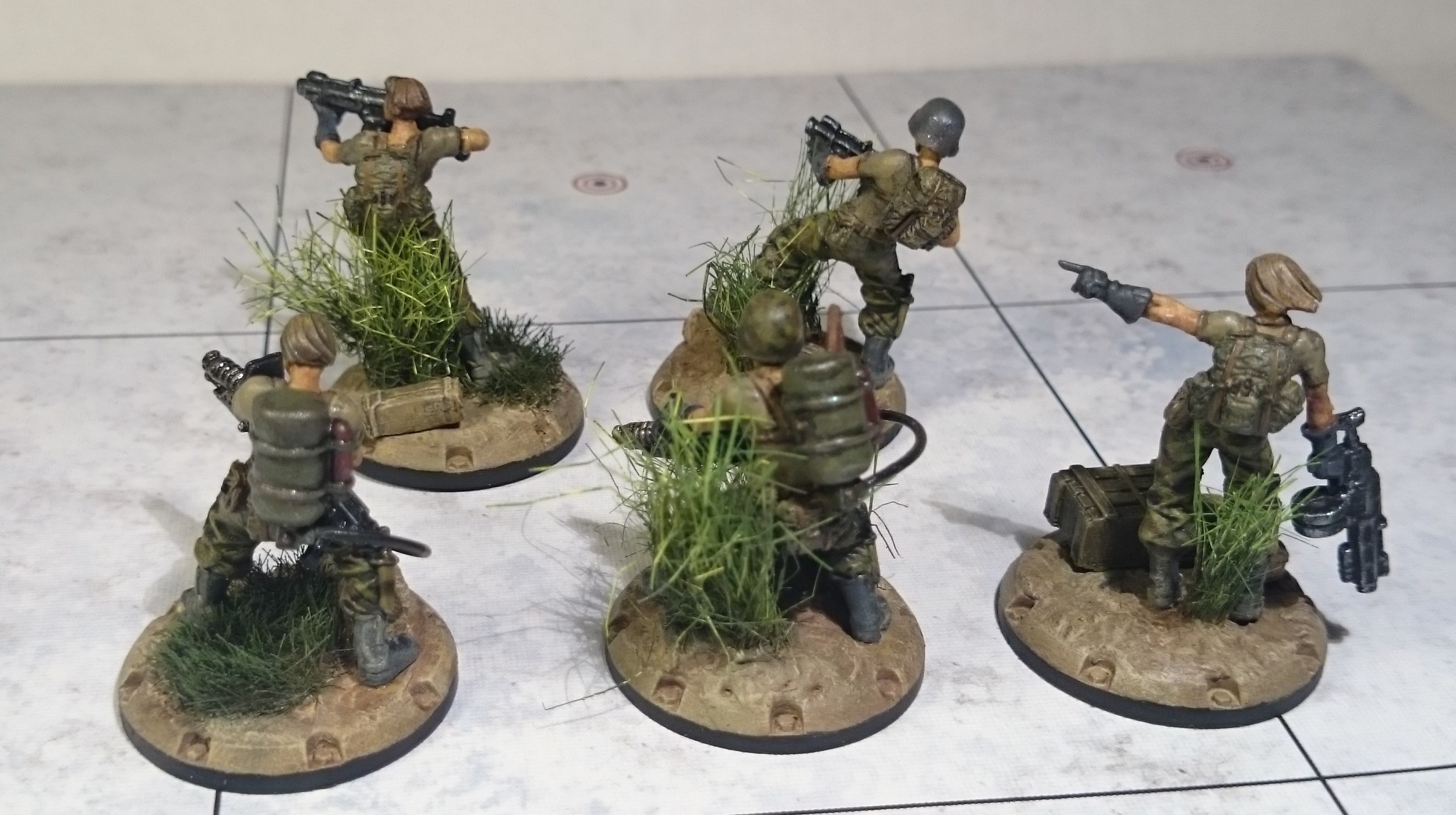 ---
Najemniczki Komandoski są gotowe 🙂

Modele zostały troszeczkę podkręcone przeze mnie w porównaniu do oryginałów. Co się wydarzyło.
Doszły hełmy – jeden aliancki, drugi podkradziony wojskom Osi.
Panie z opalarkami dostały boczną broń: obrzyna i pistolet maszynowy (bez statystyk, ale lans na polu będzie).
Dodatkowo wymieniłem oryginalne torby (bieda brzydkie) na plecaki komandoski, chlebaki oraz każda dostała ładownicę na coś tam ekstra.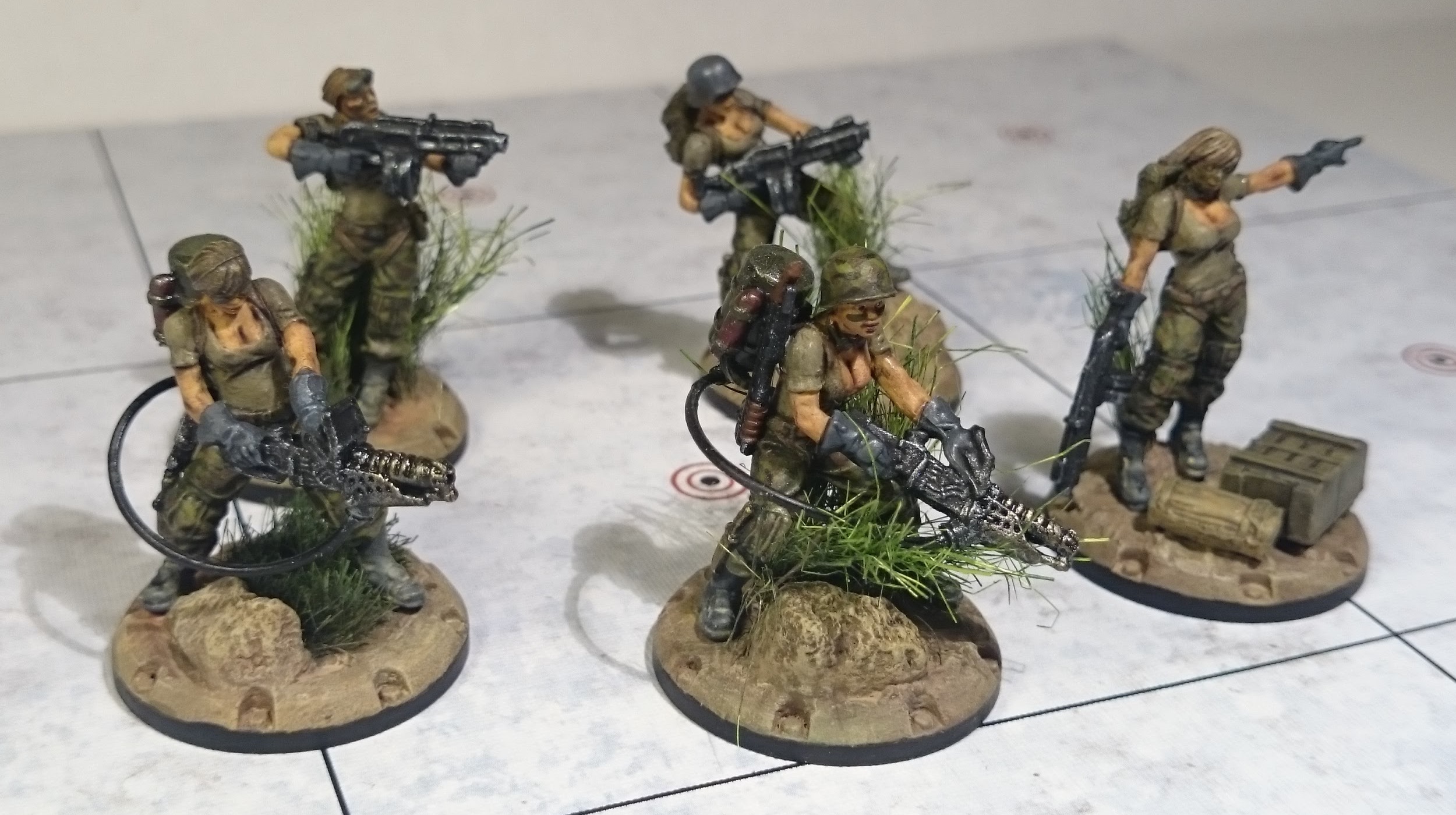 Trochę się styrałem, ale efekt jest OK. Będą się ładnie prezentować w polu Tactics lub Battlefield. Battlefield to chyba nawet ładniej :).
Galleria / Gallery: