NDAK Tropical Loth/Loki Unboxing
NDAK support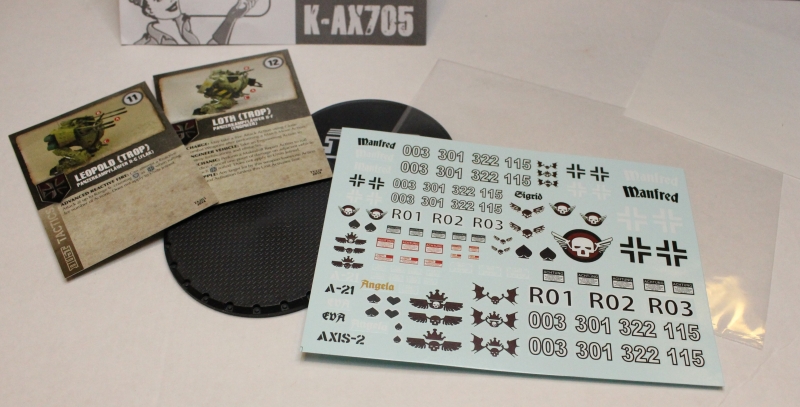 This time I'd like to show you unassembled model kit of NDAK medium tropical walker Loki (Leopold)/Loth. Like most of unassembled sets this one also has two optional weapons and some bonuses. Every NDAK player needs this walker to protect infantry against airplanes thanks to Loki (Leopold) configuration and to use Loth to repair other walkers on battlefield.
Kolejny zestaw do montażu, tym razem to średni walker dla NDAK Loki (Leopold) /

Loth

.

Jak większość

zestawów niezmontowanych ten też posiada dwie opcjonalne konfiguracje broni oraz kilka

bonusów.

Każdy, kto gra NDAK wie, że Loki (Leopold) jest potrzebny aby chronić piechotę przed samolotami i helikopterami. Topical Loth to pojazd do zadań specjalnych, mechanik do reperacji innych pojazdów na polu bitwy.
In-the-box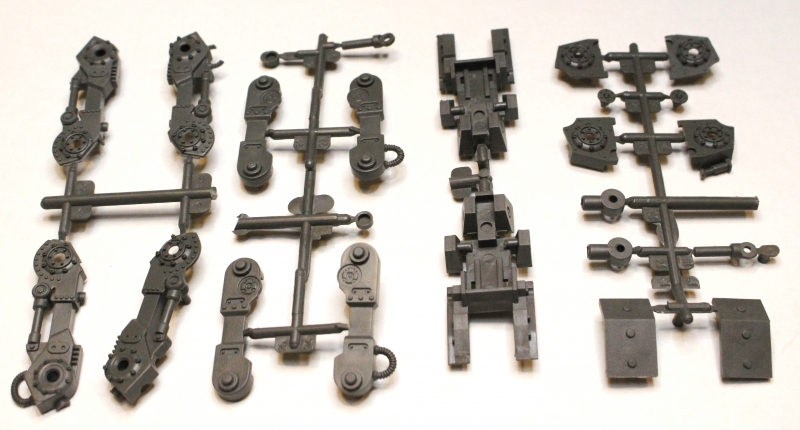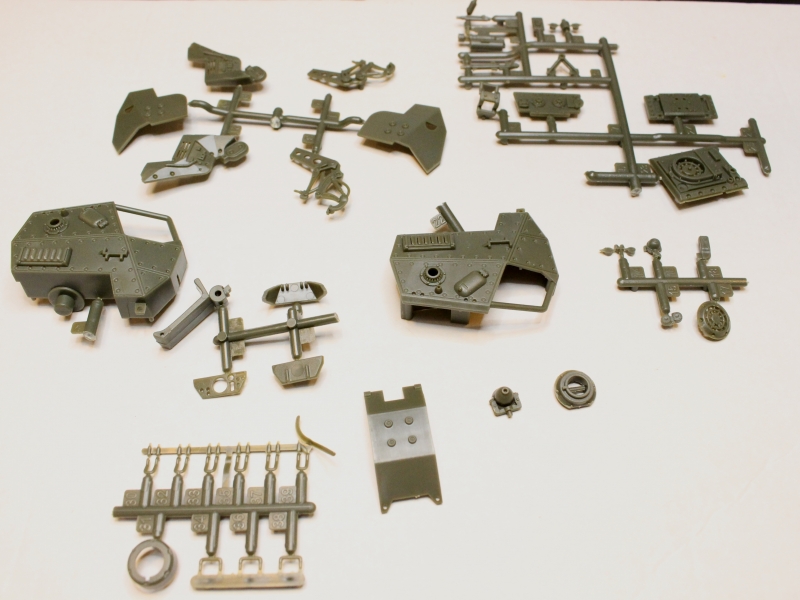 You will find 6 bags with parts incl. optional weapons. Two versions of drivers, one traditional plastic driver in sitting position and second resign standing officer with MG. Extra decal to customize numbers, symbols etc.. but be aware that is classic army block AXIS decal. Simple but intuitive manual, especially if you have some experience with other Dust Studio sets. I found also models cards but they fit to Dust Tactics version nor Dust1947.
W pudełku znajdziecie 6 woreczków z częściami. Każdy worek to inny element pojazdu. Dodatkowo zestaw zawiera dwóch opcjonalnych kierowców, jeden w pozycji siedzącej i drugi, który stoi i mierzy z MG'iety. Extra kalkomania, jednak jest to klasyczny zestaw do armii blokowej AXIS. Banalnie prosta rysunkowa instrukcja. Jeśli miałeś doświadczenie z modelami plastikowymi lub innym zestawami z Dust Studio to montaż będzie jak "bułka z masłem". Zestaw zawiera karty, ale nadal są to karty do poprzedniej edycji Dust Tactics.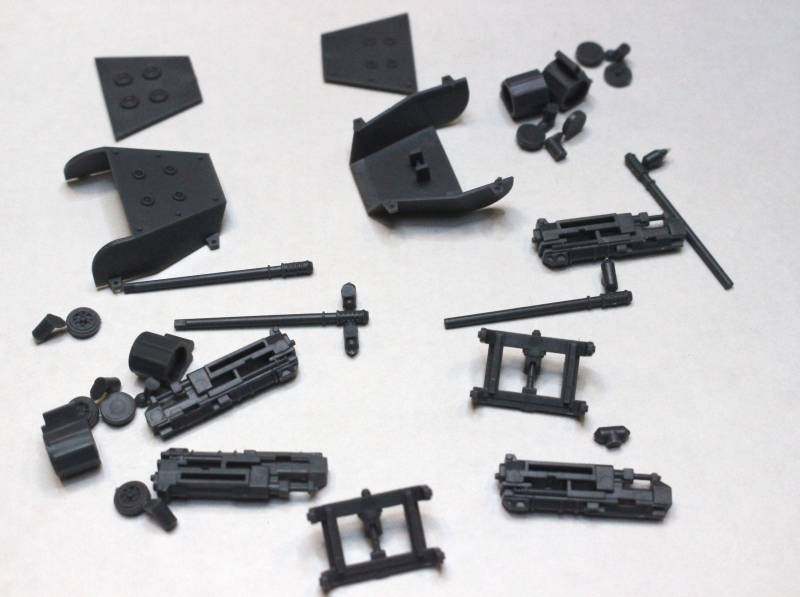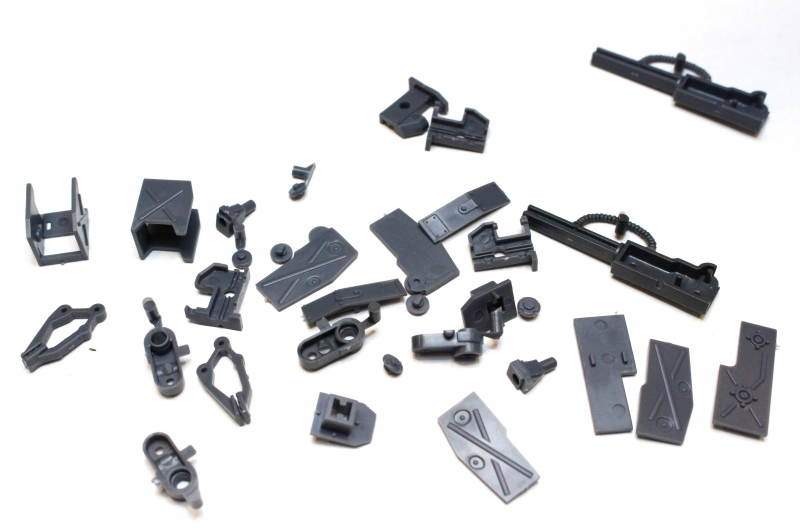 Quality and details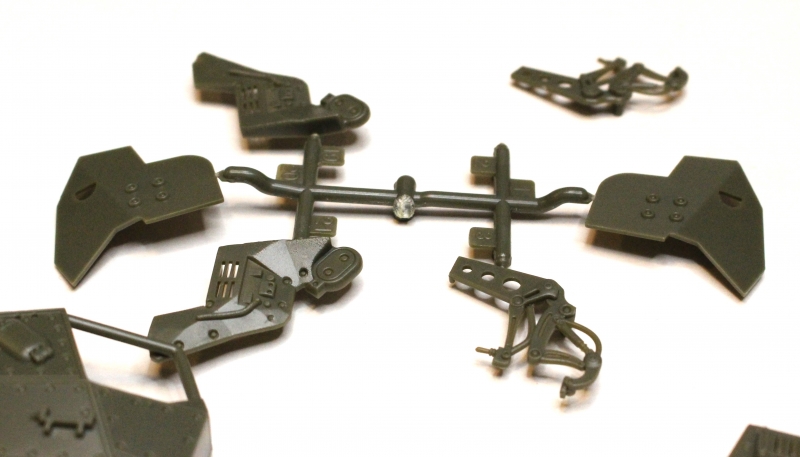 I always look for some gaps or mistakes in models. In case of Dust Studio unassembled model kit series it's hard to find any significant issues. Quality of plastic is good, fair enough in case of such a model. For sure model needs primed color before final painting but that's a kind of standard. Number of details is fit to purpose of this model. Walkers need to play on tables.
Dust Studio sets are very easy to assembly based on my experience. This time it looks similar, parts fit together. I recommend this model also because these weapons could be to configure additional walkers with other axis walkers huls eg. JagdLoki or Loth.
Zawsze szukam dziury w całym. W przypadku Dust Studio nie ma się czego przyczepić. Jakość surowca jest OK, na pewno model potrzebuje podkładu, ale to raczej jest standard. Liczba szczegółów jest, moim zdaniem, dokładnie dopasowana do roli tego modelu, czyli używania go w trakcie gry. Wygląda efektownie, ale nie ma dużych ryzyk uszkodzenia jego części.
Zestawy Dust Studio są generalnie proste w montażu, tym razem też tak to oceniam. Części do siebie pasują i nie powinno być z tym kłopotów. Modelowi należy sie rekomendacja, również dlatego, że można jego bronie wykorzystąc do konfiguracji z innym kadłubami pojazdów AXIS, tak możemy mieć w kolekcji również JagdLoki (w połączeniu z kadłubem JagdLuther'a) i zwykły Loth (na bazie kabłuba Ludwig'a).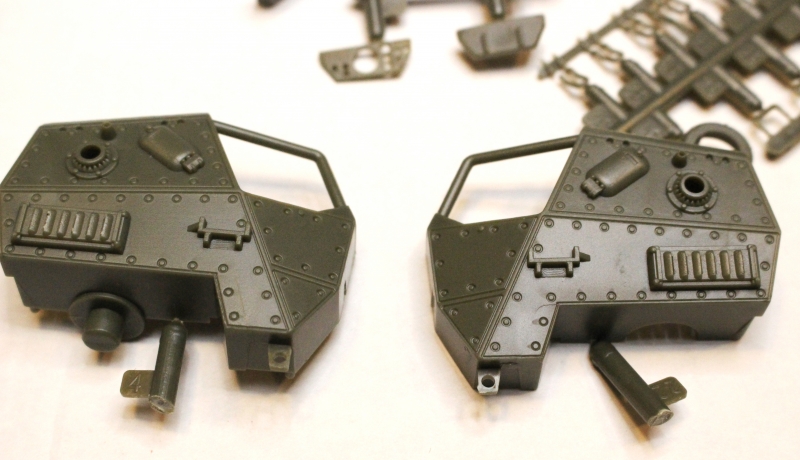 Gallery / Galeria
[BMo_scrollGallery id=119 sG_thumbPosition=bottom sG_images=1 duration=slow gallery_width=600 gallery_height=400 thumbs_width=100 thumbs_height=100 sG_caption=1 sG_start=1 sG_loop=1 sG_loopThumbs=1 sG_clickable=1 sG_opacity=40 sG_area=200 sG_scrollSpeed=2 sG_autoScroll=0 sG_aS_stopOnOver=1 sG_diashowDelay=0 sG_followImages=1 sG_responsive=1 ]
Model is available directly on
Dust Studio
site.
Warfactory.pl
is good source if you are from Europe. More unboxing articles
are here.
I'd be grateful for like if you like it. Please, leave comment if you have any suggestion.