Najemniczy Mech – "The Wrecker" / Mercenaries Walker
My Mercenaries walker is ready.
It looks very used and that was my plan. Quite heavily corroded and damaged. To be honest, it cost me lots of work but it it was worth it. I'm quite pleased with final effects.
Mercenaries walker has cool design, but also very cool stats, you can look at details on cards below. That's anti-infantry/anti-aircraft machine, very fast and also ready for air transport. Moreover has "Damage Resilient" which is very, very cool ability.
The Wrecker will be in my deck, especially that can be combined with any fraction.
---
Witajcie,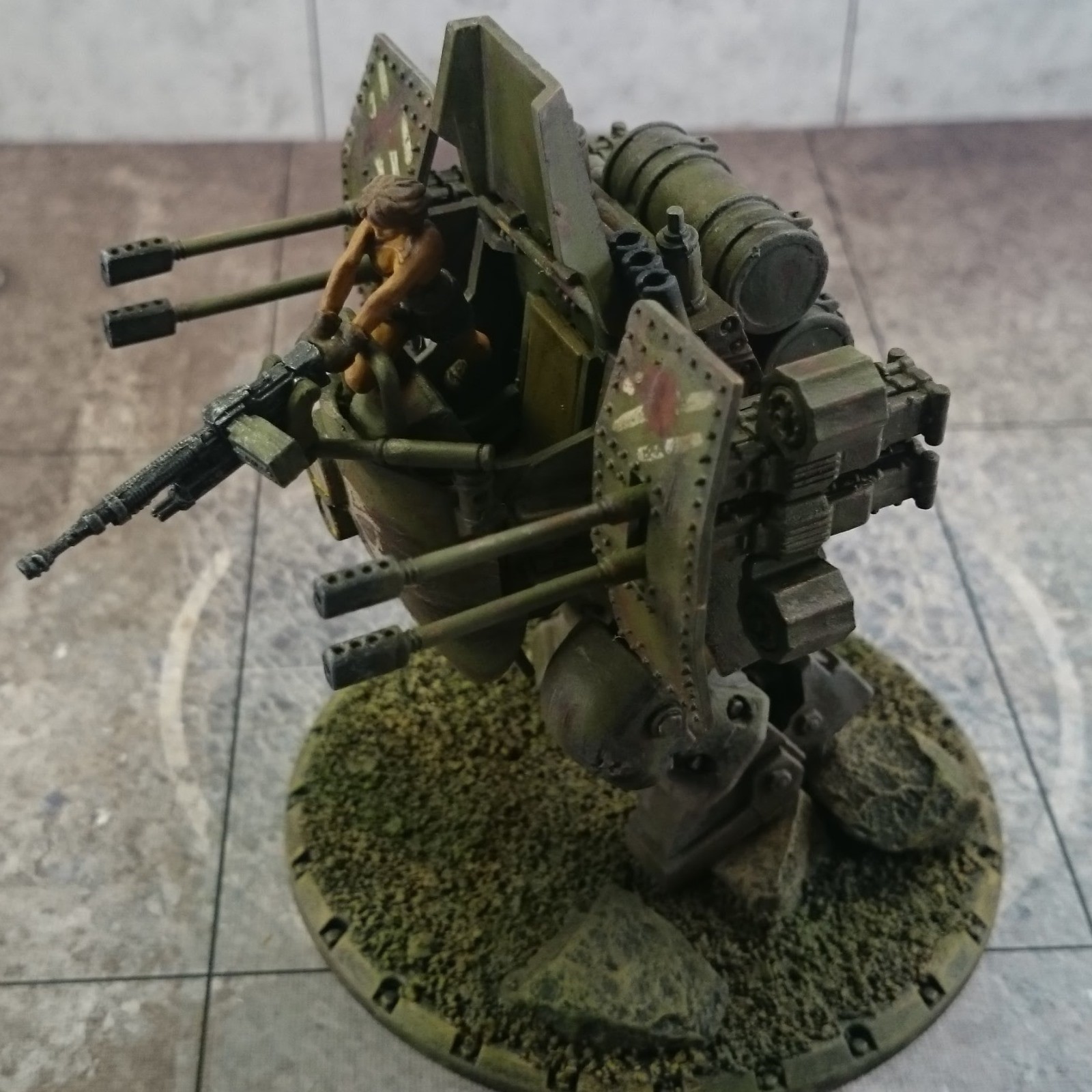 Tym razem parę słów o moim ostatnim projekcie. Do mojej armii dołączył "The Wrecker", kombinacja kadłuba SSU i działek prosto z lekkich maszyn AXIS. Klasyczny koncept frakcji Najemniczek – wykorzystać wszystko co się da i tak połączyć, aby powstało całkiem udane combo. Taki też powstał efekt finalny.
Pojazd jest szybki, zabójczy dla lekkiej piechoty i zdolny do kąsania samolotów i helikopterów. Doskonałe uzupełnienie głównych armii frakcyjnych. W wielu bitwa uczestniczył, co widać ;), w wielu jeszcze się pojawi. Poniżej szczegóły na karcie jednostki.
Na koniec powiem nieskromnie, że nieźle wyszedł, pierwszy raz robiłem "chipping" z zastosowanie preparatu Vallejo. Można być zadowolony z efektu końcowego. Szczególnie struktura kilku warstw farby spodobała mi się.
No i pierwszy raz tak duży element czaszki ręcznie robiony…było warto. Mam nadzieję, że Wam też się podoba. Dajcie znać…
Cała galeria/ The Gallery:
Dust Studio Official Card/ Karta jednostki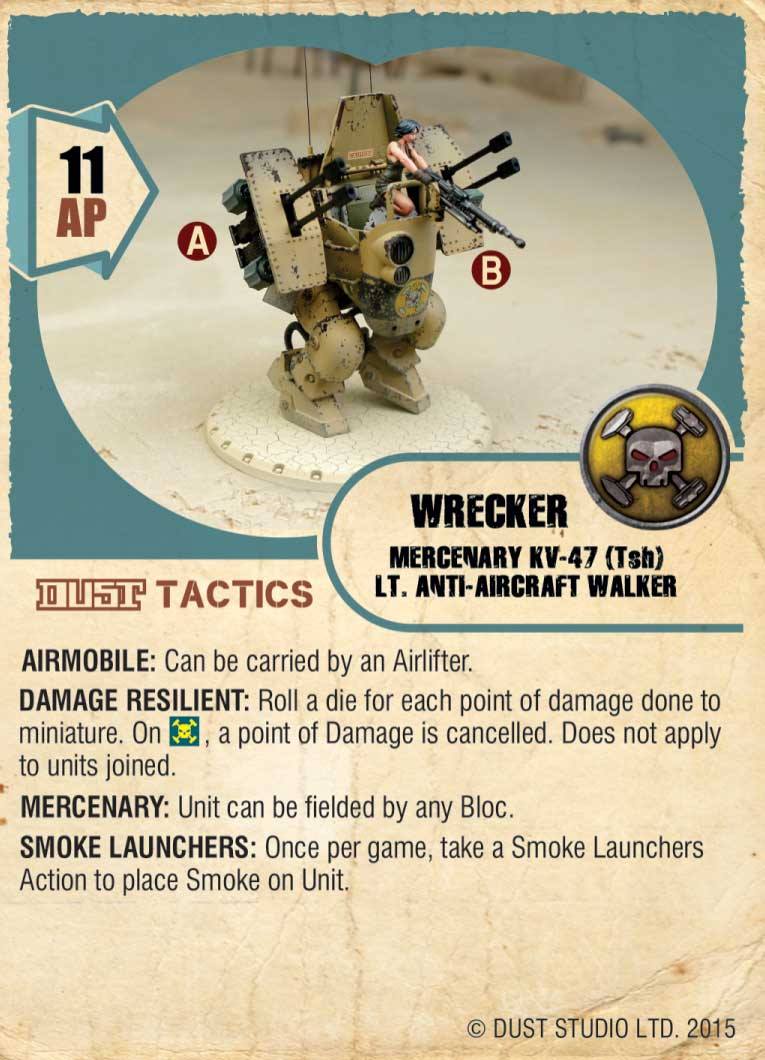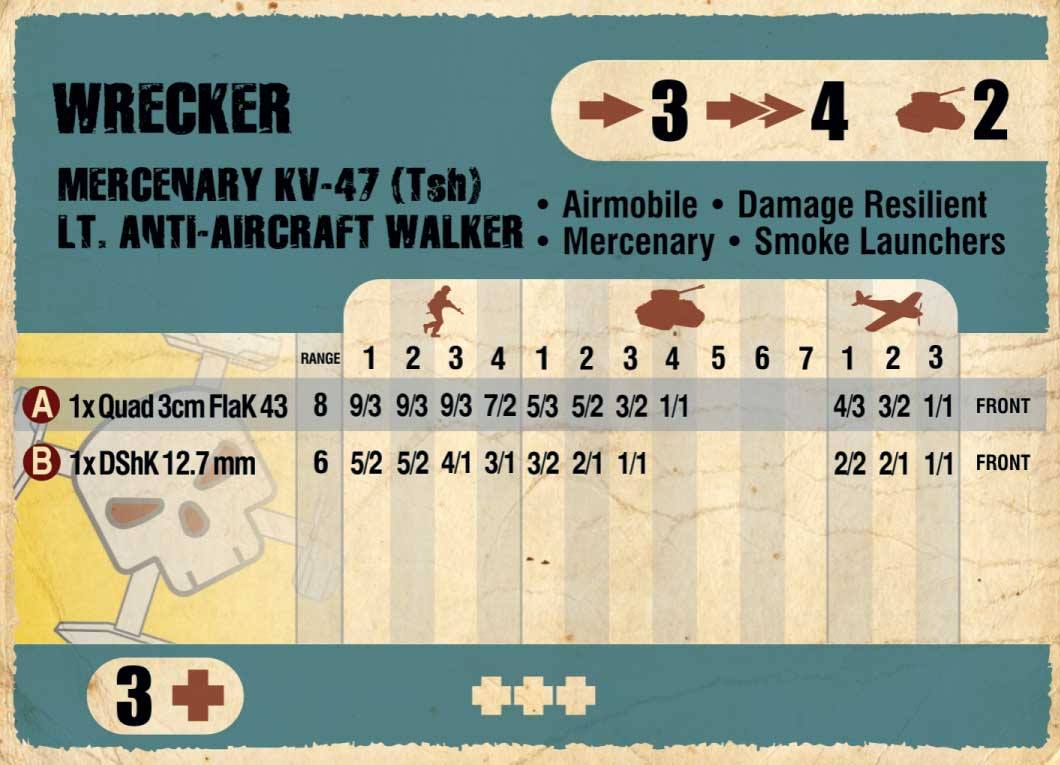 Zapisz
Zapisz
Zapisz