My contribution to "Christmas Miniatures Exchange"/ Mój wkład do Świątecznej Wymiany Figurkowej
My Contribution to Christmas Miniatures Exchange
It's my second post related to Christmas Miniatures Exchange. During my first contribution to Polish bloggers traditional Christmas gifts exchange I had honor to prepare miniature for Mateusz from Dark Oak blog, owner of this edition.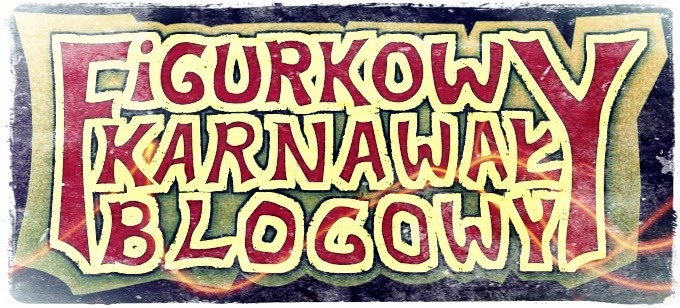 Mój udział w ramach Świątecznej Wymiany Figurkowej
To drugi post o Światecznej Wymianie Figurkowej. Chciałem napisać Wam, że miałem przyjemność i zaszczyt przygotować niespodziankę dla prowadzącego tą edycję Mateusza, szefa blogu Dark Oak blog. Jak mi poszło, to zaraz pokażę.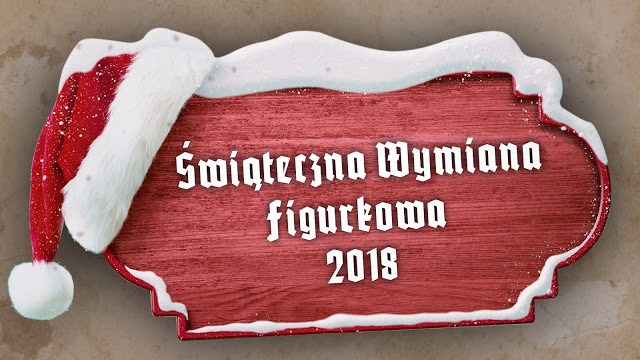 I'd like to present you BROTHER REMUS
I saw several times that Mariusz collects Space Marines, thus I hope Brother fit to his collection. It's my first ever painted Warhammer 40 K model.
I chose Imperial Fists layout, cause it seems to be the most iconic Space Marine Chapter. You may assess if project is made appropriate.
Przedstawiam wam BRATA REMUSA
Kilka razy wpadło mi w oko, że Mariusz ma również armię Space Marines, dlatego bardzo liczyłem, że Braciszek też mu się wpasuje do kolekcji. Zupełnie szczerze, to mój pierwszy model z uniwersum Warhammer 40K, który malowałem.
Wybrałem barwy Imperial Fists, bo wydawał mi się najbardziej ikonicznym z zakonów Space Marine. Sami mozecie ocenić wyniki mojej pracy.
Support always help
At the end I need to write few words about two persons who helped me during this challenge.
First one is Luca Lagao. Without his support I wouldn't able to paint this model according to WK 40K rules.
Thank you for your suggestions and friendly comments.
Second is my beloved Wife. She is my first judge, who always assess projects and gives me advises. Like many times, she gave me several advises and convinced when to stop working on this project.
At the end she told me that it looks like Marvel style miniature, totally different to Dust1947 climate which I used to paint more often.
Thank you very much, my Dear.
Wsparcie zawsze pomaga
Na koniec chciałbym wspomnieć od dwóch osobach, które pomogły mi przy tym projekcie.
Pierwszy to Luca Lagao. Bez jego podpowiedzi i sugestii chyba nie udałoby mi się oddać właściwego stylu modelu WH 40K.
Dziekuję za sugestie i życzliwą krytykę.
Druga osoba to moja jedyna, cierpliwa Żona. Jest pierwszym krytykiem moich prac. Zawsze mogę na nią liczyć. Jak wiele razy, tym razem podpowiedziała mi parę hintów i jednocześnie wskazała, kiedy warto zatrzymać projekt.
Na koniec oceniła, że figurka wygląda jakby w stylu Marvel'a, zupełnie inaczej niż większość moich prac, które związane są głównie z Dust1947.
Wielkie dzięki Kochanie 🙂