FKB 41 – MOO!&JOO!, Moje Skarby / MOO!&JOO!, My Treasures :)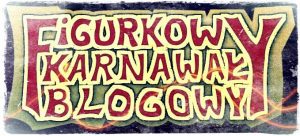 [ezcol_1half]
The 41st Miniatures Blogs Carnival is led by Kapitan Hak & Skavenblight from HAKOSTWO blog.

These bloggers proposed "The Treasure" as the topic of this edition. But before I will present my commitment, here you may find everything about past editions of this initiative.
[/ezcol_1half]
[ezcol_1half_end]
41'szy Figurkowy Karnawał Blogowy jest w rękach Kapitana Hak & Skavenblight z blogu HAKOSTWO.

A temat tej edycji to "Skarb". Nim jednak poszukamy skarbu to polecam link do wszystkich dotychczasowych edycji FKB.
[/ezcol_1half_end]
Cup of Coffee
[ezcol_1half]
There is a treasure, something special during long days of Weird War on every theater of war. It's good cup of coffee.
But to have good cup of caffee, soldiers needs fresh milk also. If you want fresh milk you have to have a cows. Sometimes there is a chance to find one, sometimes not.
[/ezcol_1half]
[ezcol_1half_end]
Jest taki skarb, szczególnie w czasie długich dni na prawie wszystkich frontach "Weird War". To dobry kubek kawy.
Ale czasem do dobrej kawy niezbędne jest świeże mleczko. Żeby mieć świeże mleczko to trzeba od czasu do czasu mieć krowę. A to nie takie proste na wojnie.
[/ezcol_1half_end]
MOO! & JOO!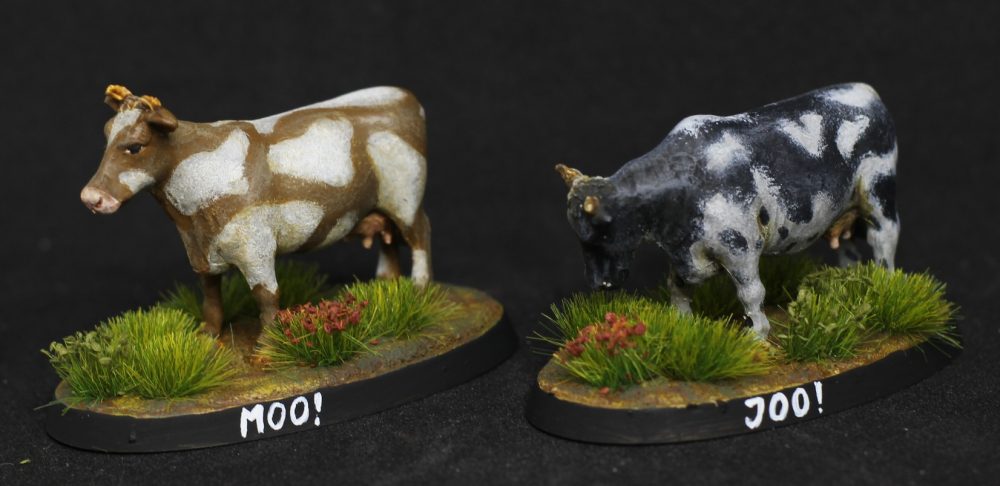 [ezcol_1half]
Therefore the biggest treasure for my Dust soldiers are these two beautiful cows called MOO! & JOO!. They are very friendly sisters which follow my armies.
Thus you will have the opportunity to see them from time to time during future Dust1947 battles. Little more photos are below.
[/ezcol_1half]
[ezcol_1half_end]
Nie bez powodu największym skarbem moich Dust'owych wojaków są te dwie piękne krowy MOO! i JOO!. Są tak przyjazne, że spacerują za moim wojakami i można od czasu fajną kawę z mlekiem się napić.
Gwaratuję, że będzie szansa zobaczyć te siostrzyki w trakcie naszych Dust'owych bitew. Póki co, kilka fotek więcej.
[/ezcol_1half_end]
See you ! / Do kolejnego wpisu !