Drużyna Wilka / Space Wolves Squad
Drużyna Wilka
Dziś wrzucam kilka fotek moich Kosmicznych Marynarzy ;). Dostałem ich w prezencie gwiazdowym rok temu. Rozważam wejść w Kill Team'a i dlatego poskładałem sobie chłopaków. Malowania, jakie mi przypadło do gustu, to styl "Space Wolves". Wyszli, jak wyszli, taki TableTop standard. Mimo wszystko pomyślałem, że warto podzielić się wynikiem tego projektu.
Chłopaki do bicia…innych
Czytając tu i ówdzie zasady nowe Kill Team'a złożyłem chłopaków tak, żeby mieć 3 zwykłych Marines, jednego z bronią ciężką (wyrzutnia rakiet), trzech kozaków z broniami specjalnymi oraz czterech bohaterów w różnych konfiguracjach uzbrojenia. Prędzej, czy później dorwę zasady i spróbuję Kill Team'a 2.0, a tymczasem chłopaki pilnują półki na mojej wystawce.
Post Scriptum…
Drugi team, ja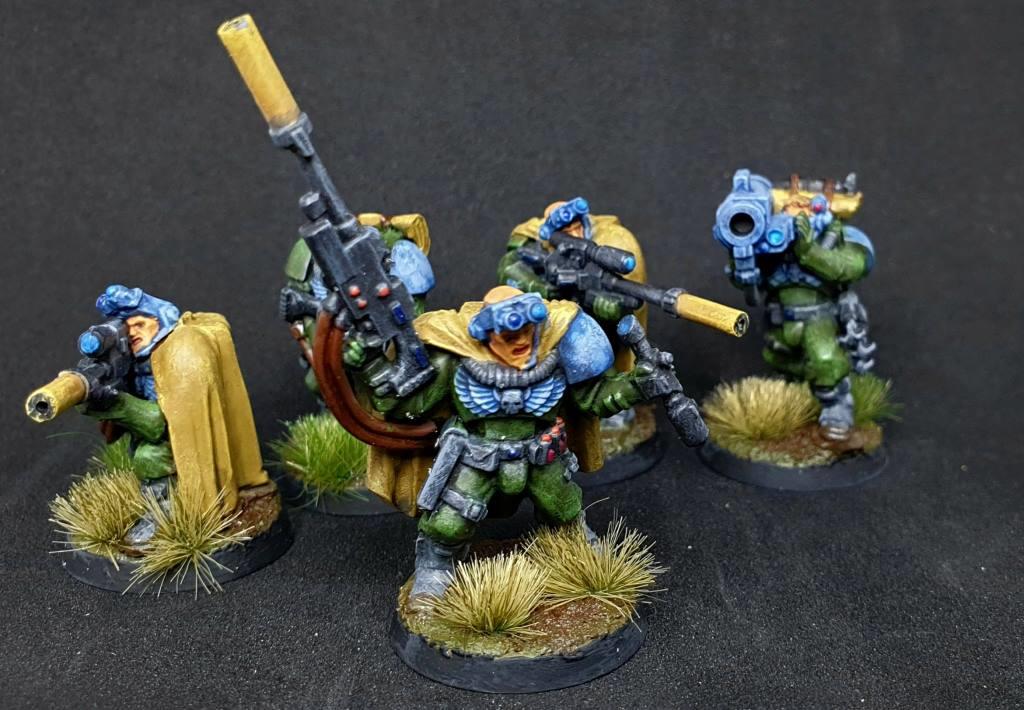 ki składam do Skauci… mam ich pięciu póki co. To tak piątka snajperska. Jak ogarnę drugą piątkę to wjadą w całości na bloga. Może już wtedy będę miał zasady do Kill'a i spróbuję tego skirmish'a.
Zapraszam do komentowania i do następnego wpisu wkrótce…
Kris