AXIS Stummel Unassembled Model Kit / Stummel, wersja do sklejania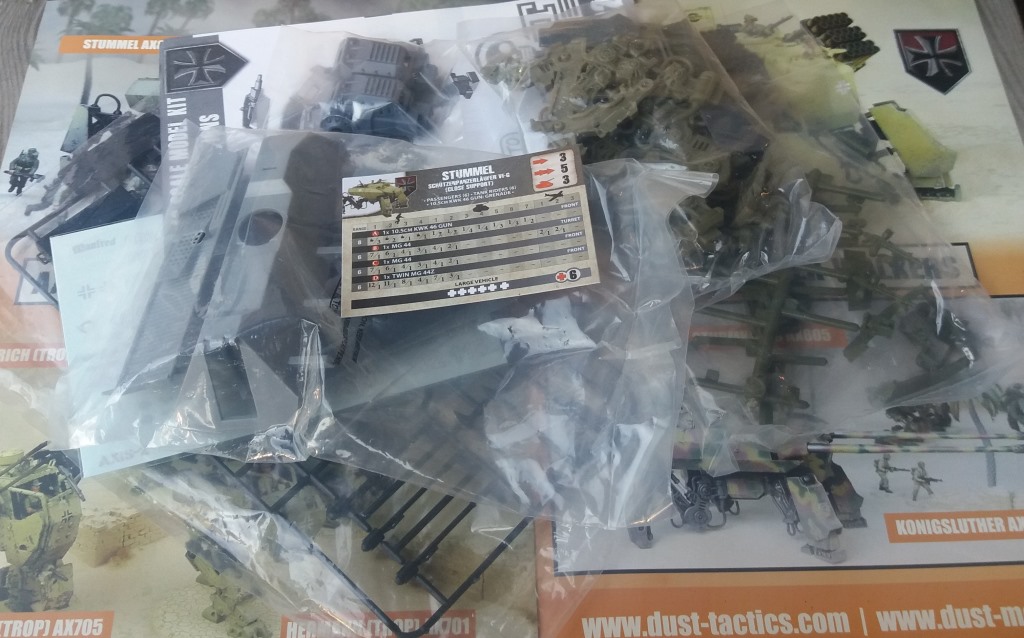 [ezcol_1half]
I have unpacked model to review quality of Dust Studio product. I was wonder if it's comparable to regular plastic models like Tamiya, HobbyBoss or others.
After short review I can say, that model is very well made, all moldings look fine and are rather clear. Moreover crucial elements have different colors which help to avoid any mistake during gluing. I really like that elements are packed in separate bags. These two things will help new modelers for sure. Model isn't so details like Tamiya products, but it's not the issue taking into account, that it's for TableTop Gaming. That's good that model can be made even only with basic modeling tools.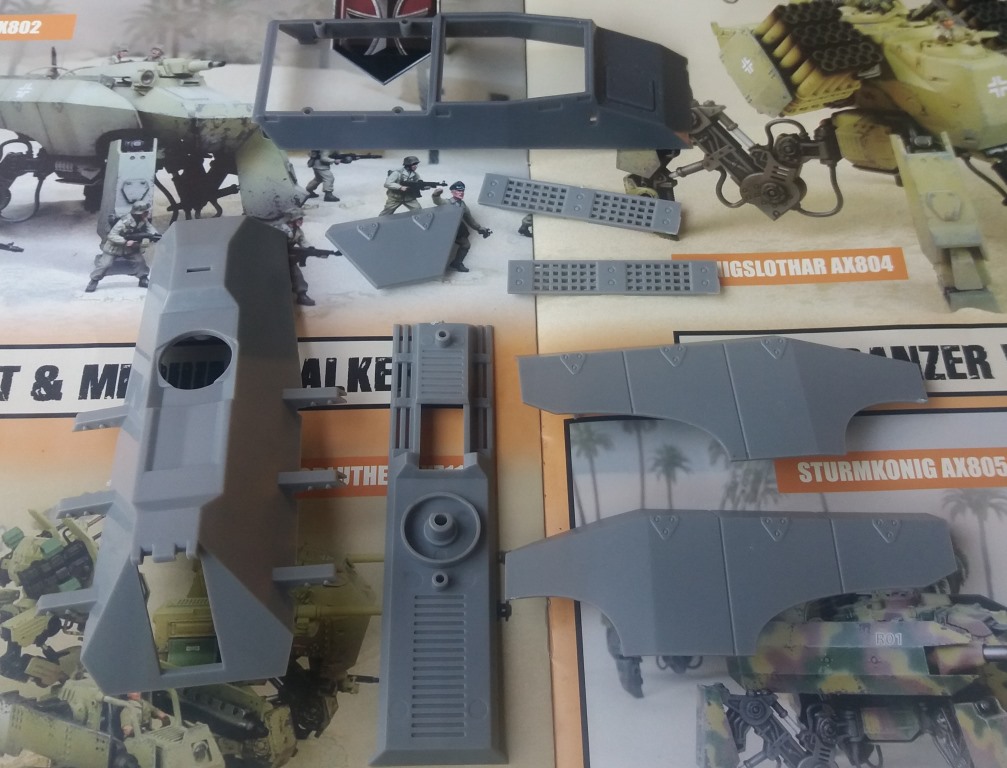 Manual is OK for me, but could be problematic for entry level modelers. I would make little bigger pictures, a kind of zooms on montage of details. Girl in manual giving some suggestions that's good idea. She has this same style like in new manual. However I don't understand why she has this same tip on both pages of the manual.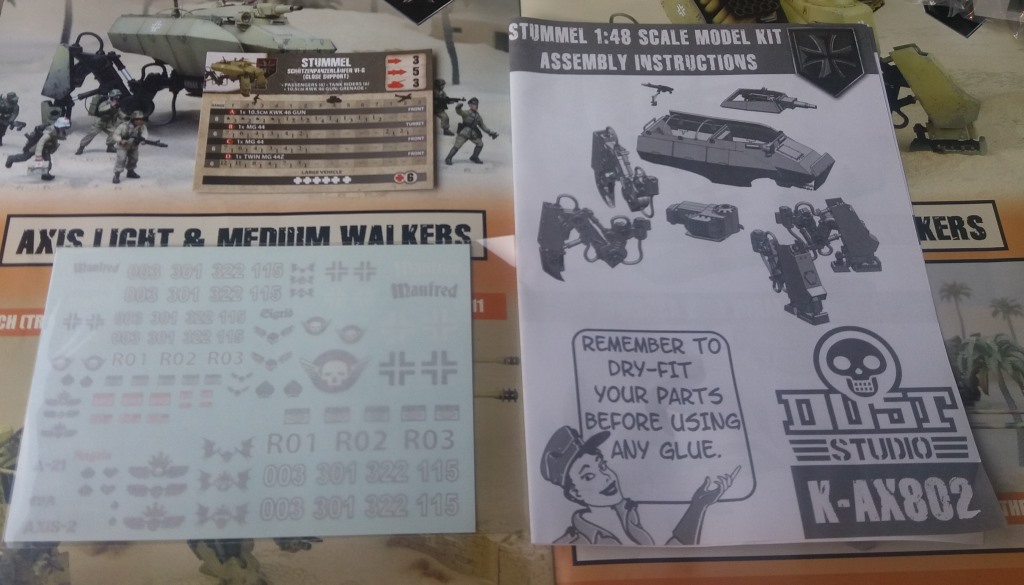 Last but to least bonus 🙂 lovely four boxes of Panzerfausts (even four versions) + decals. Very good move, which modelers like to sure.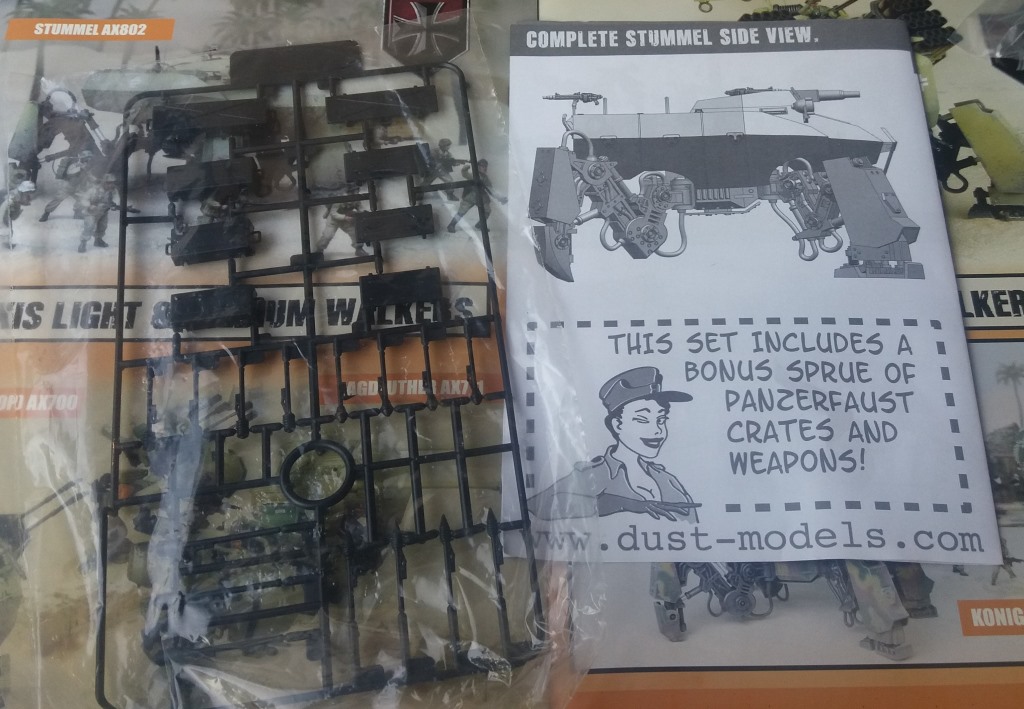 If you look for Stummel and like modeling it's worth it, take it.
[/ezcol_1half]
[ezcol_1half_end]
Rozpakowałem mojego Stummel'a. Ciekaw byłem, czy jakość i sposób wykonania odpowiada firmom produkującym plastikowe modele redukcyjne.
Całość oceniam całkiem dobrze, nie jest to standard Tamiyi co do szczegółów, ale ponieważ jest to model do grania, nie są jego słabością pewne uproszczenia.
Jakość wykonania jest całkiem dobra, elementy są dobrze spasowane, nawet początkujący modelarz powinien sobie poradzić. Wg. mnie wystarczą podstawowe narzędzia modelarskie (szczypczyki, nożyk, kilka pilników, klej) , aby zmontować model. To dobrze, bo za bardzo skomplikowane modele czasem zabijają ochotę do montażu.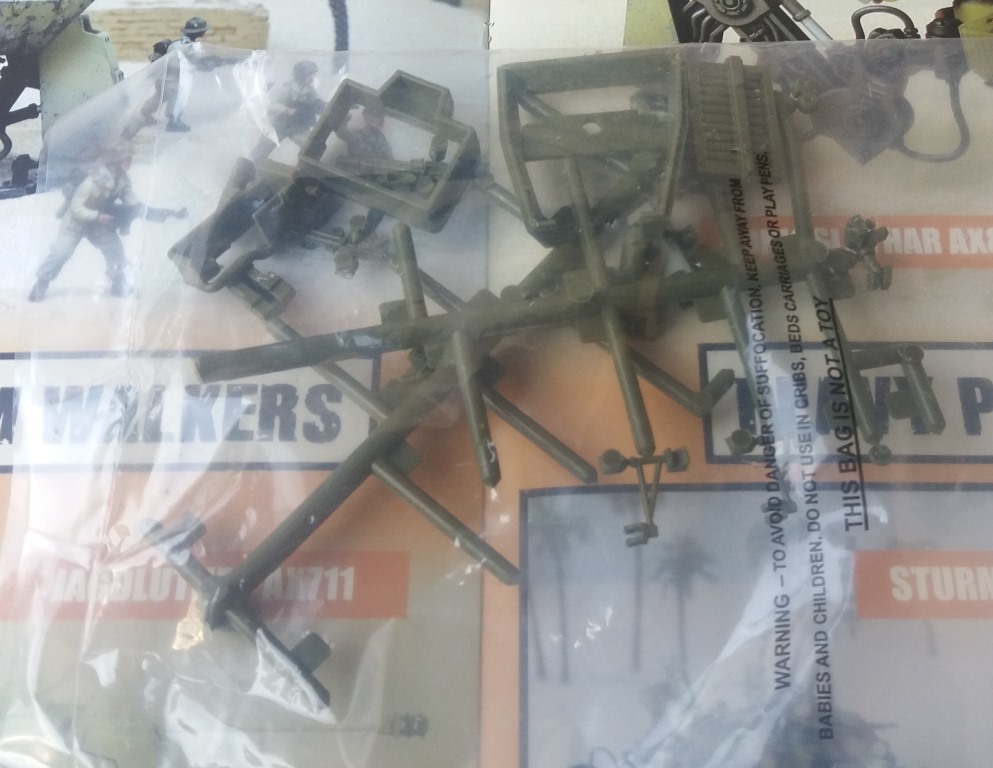 Zastosowano różne kolory tworzywa do wykonania poszczególnych grup części, co ułatwia montaż, naprawdę trudno coś pomylić. Bardzo mi się podoba spakowanie w oddzielnych workach części (np. kadłub i jego kluczowe elementy razem, w oddzielnym worku nogi, itd…)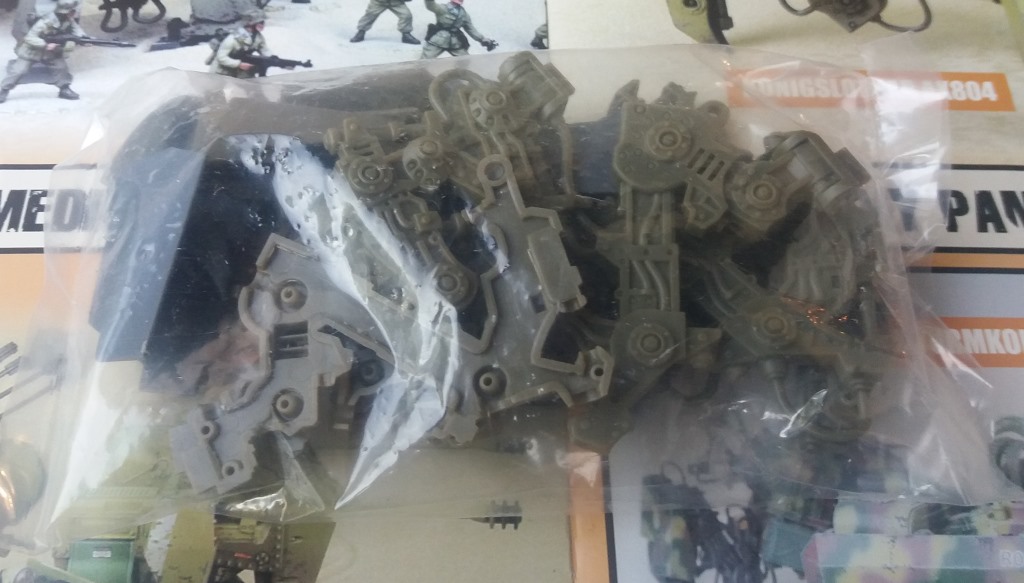 Na koniec instrukcja. Niby jest OK, ale gdybym się czepiał, to można było zrobić większe obrazki i może takie rysunki montażu detali. Podoba mi się za to sama grafika, utrzymana w klimacie.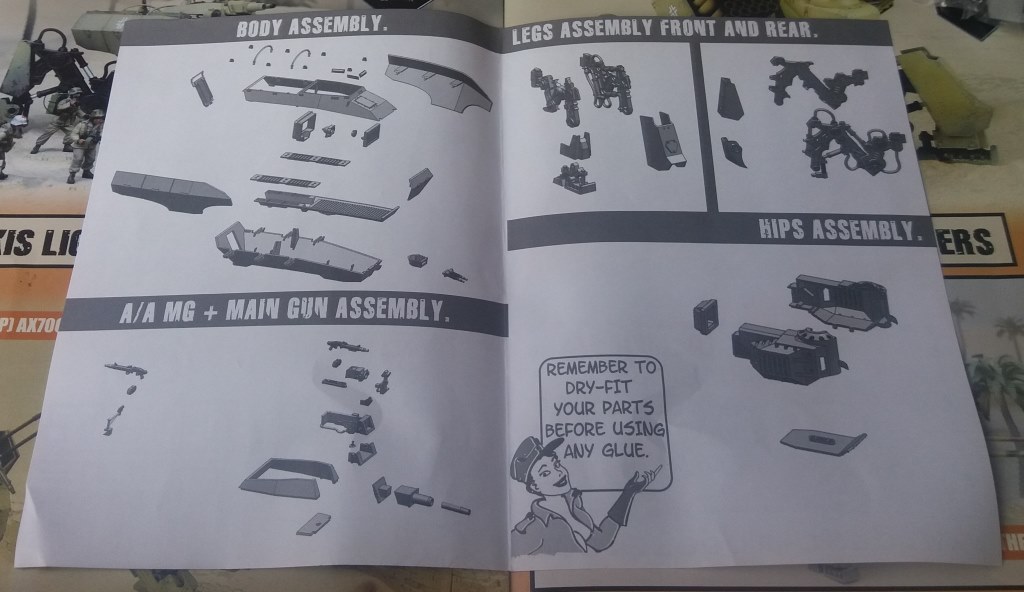 No i bonusy: kalkomania 🙂 i zestaw Panzerfaust'ów razem ze skrzyniami. Warto szarpnąć się na wersję do sklejania, jeśli ma się smykałkę do modelarstwa. [/ezcol_1half_end]
All photos are below/Fotografie instrukcji, wszystkich cześci i bonusów
---
Zapisz
Zapisz