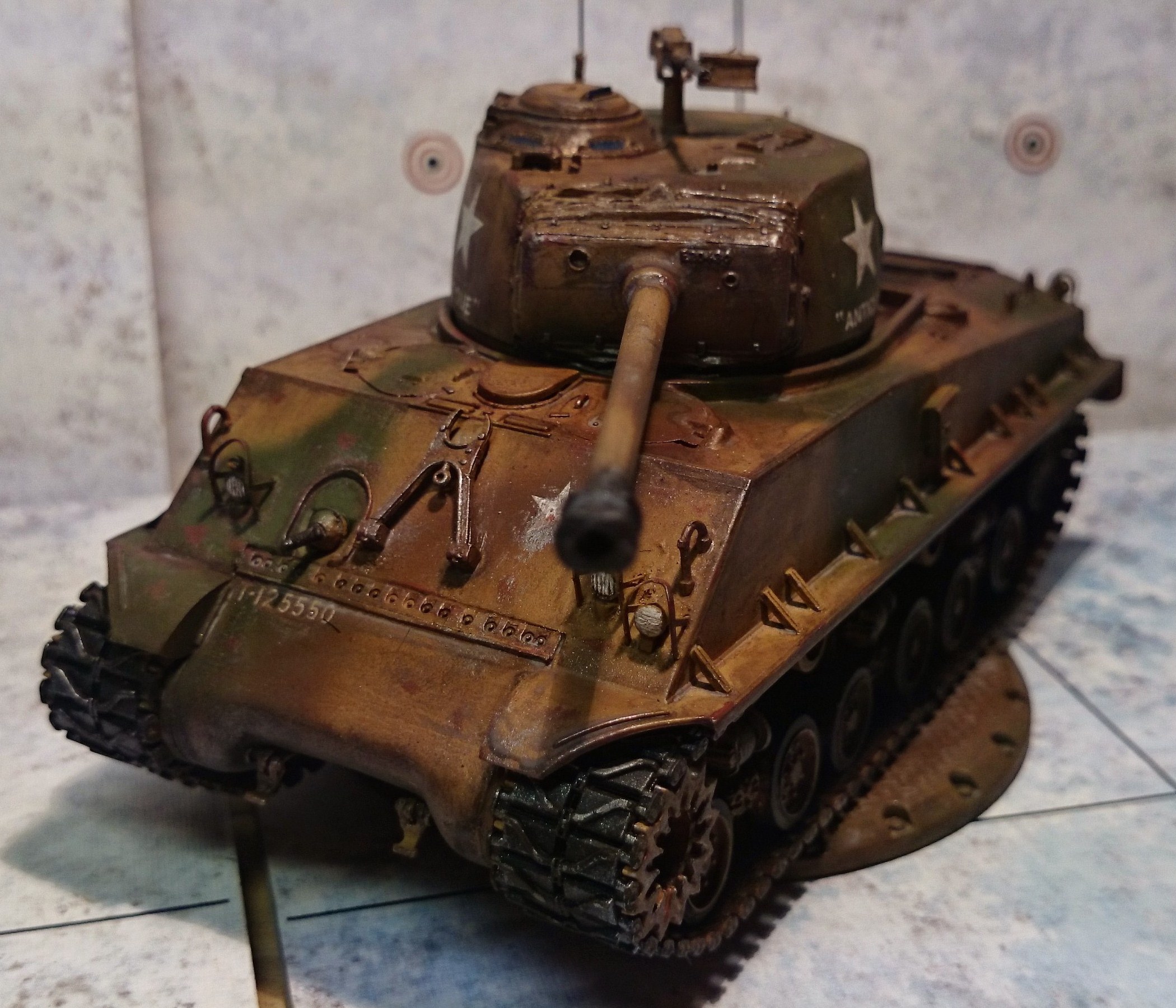 Sherman M4A3E8
Sherman Easy Eight – my unofficial card for M4A3E8 tank.
After several discussions (thanks guys from our Facebook community ) I have prepared final version of card for my precious :). I decided to use combination of all stats based on following existed official units;
– Movement & size, smoke ability – Pershing II
– Armor, vitality, main gun, machine guns – Pounder
Model cost is 16, price for the comfort of use the customized model.
Fill free to use this card and enjoy next dustified battle.