WIP Tropical Hermann / Tropical Hermann, nie skończyny projekt….;)
Hi, First week of challenge is behind me.

So far I made basis and worked on camouflage of my Hermann. I tried to make photos from every stage of work. Below I enclose a kind of photo gallery of my commitment.
---
Witajcie na froncie,
Pierwszy tydzień konkursu malarskiego już się kończy.
Dotychczas walczyłem nad kamuflażem Hermann'a oraz podstawką. Klimat starcia na pustyni pomiędzy zwycięskim pojazdem z działami laserowymi i aliancką maszyną kroczącą "Rattler", która raczej służy do walki z piechotą i samolotami. Wynik wydać na podstawce. Co do dalszych kroków, to długi proces "zużywania" Hermann'a przed mną, oraz dopieszczanie całości. Mam czas do 22.03….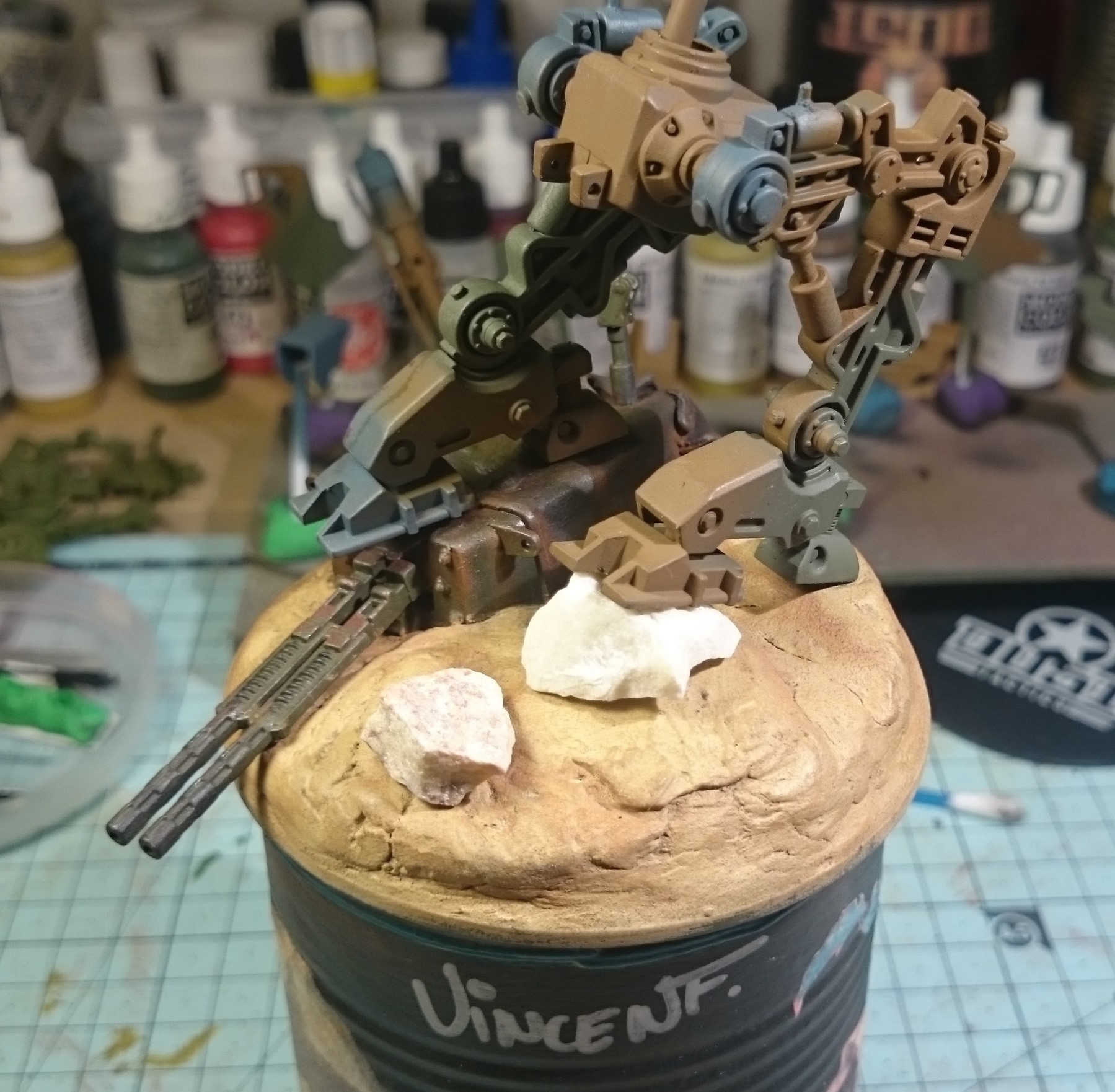 Więcej o konkursie oraz innych uczestnikach znajdziesz tutaj
Gallery/Galeria: