The end of Guaï-Lo Moloï Trilogy/Koniec Trylogii Guaï-Lo Moloï
Master Sergeant Guaï-Lo Moloï is ready to lead my "Steel Guards" platoon.
His Skull shows his attitude to the enemies "Rock them, Hit them, Burn them to the death".
Master Sergeant Guaï-Lo Moloï jest już gotowy do prowadzenia plutonu moich "Steel Guards".
Czaszka na pancerzu prezentuje jego podejście do przeciwników "Zgnieść, Uderzyć, Spalić Wszystkich Wrogów".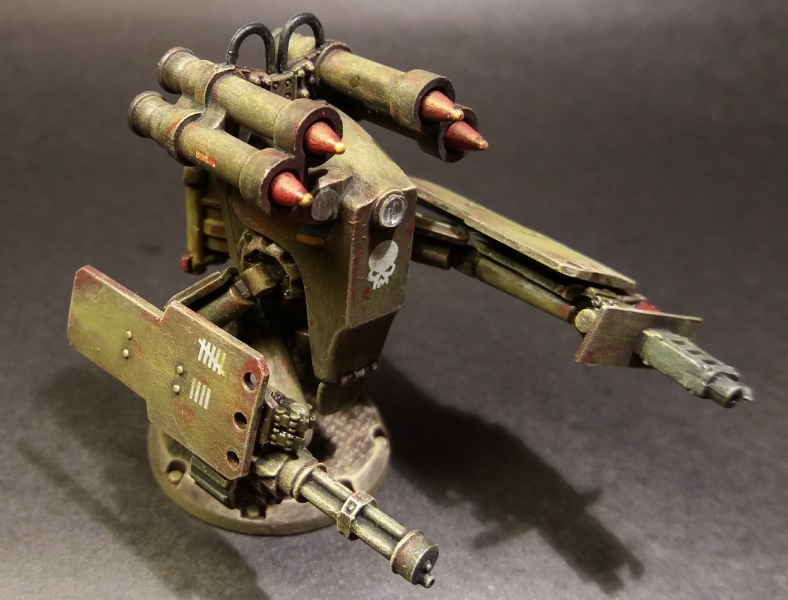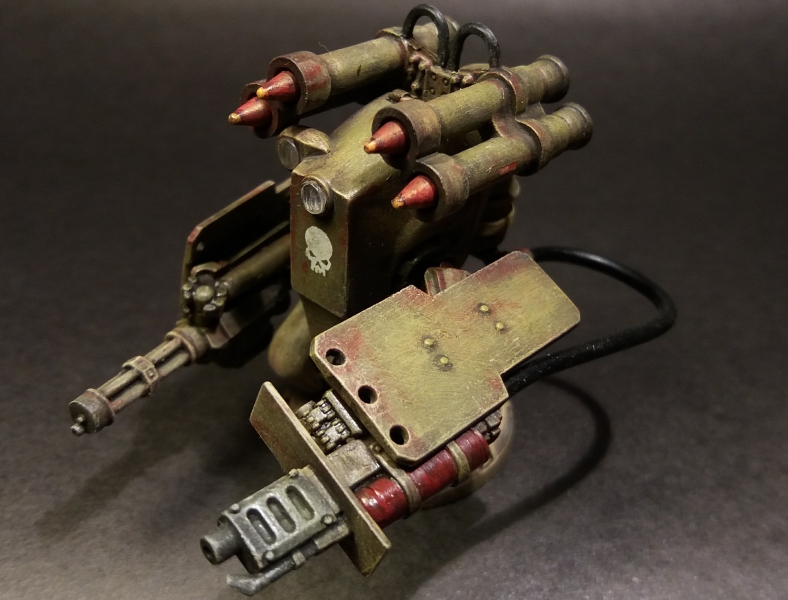 Model, like my others, was painted Vallejo paint. As the base color I used Russian Green. For chosen parts and model elements I used Natural Steel, Bronze, Black and Red.
To achieve very delicate modulation of colors and exploitation effects I used wash & dry-brush techniques. I washed model using Vallejo Black Wash and AK Leak&Stain and drybrushed Guai-Lo using three colors: Middlestone Yellow, Iraq Sand and Buff.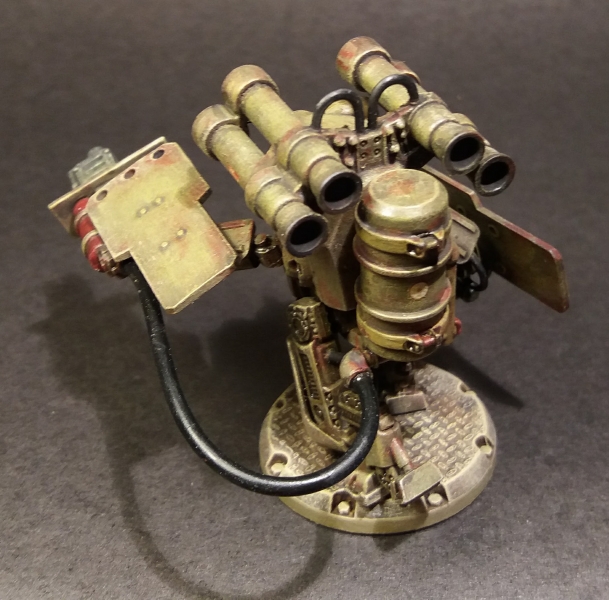 For all rust effects I used my tested formula, mixed of Burnt Red and MIG Rust pigment. Here, you may find full gallery of finished model.
Model, jak wszystkie pozostałe, malowałem farbami Vallejo. Użyłem "Russian Green" jako podstawowego koloru. Natural Steel, Brąz, Czarny i Czerwony użyłem do wykończenia wybranych drobnych elementów (sprężyny, przewody, pociski).
Aby uzyskać efekt końcowy trochę technik suchego pędzla i wash'ów się zdało. Najpierw wash z wykorzystaniem Vallejo Black Wash. Elementy mechanicznych stawów i część połączeń mechanicznych pociągnąłem delikatnie preparatem AK Leak&Stain. Suchopędzlowanie trzema kolorami i jesteśmy w domu; Middlestone Yellow, Iraq Sand i Buff.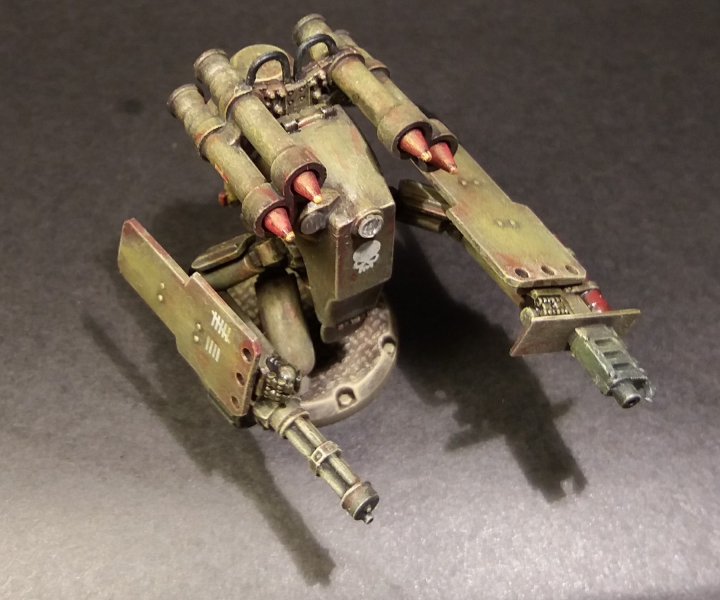 Do efektów korozji użyłem mojej sprawdzonej formuły, trochę kolory Burnt Red i szczypta pigmentu Rust firmy MIG. Finalny efekt znajdziesz w galerii.
[BMo_scrollGallery id=100 sG_thumbPosition=bottom sG_images=1 duration=slow gallery_width=600 gallery_height=400 thumbs_width=100 thumbs_height=100 sG_caption=1 sG_start=1 sG_loop=1 sG_loopThumbs=1 sG_clickable=1 sG_opacity=40 sG_area=200 sG_scrollSpeed=2 sG_autoScroll=0 sG_aS_stopOnOver=1 sG_diashowDelay=0 sG_followImages=1 sG_responsive=1 ]
I'm satisfied with what I have achieved.
According to my subjective opinion Gaui-Lo is my the best painted Dust1947 hero so far (Dust Studio product).
You may find here two other articles related to Gaui-Lo Project:
I hope you like it. It would be great to know yours opinion.
W sumie
jestem zadowolony z osiągniętego efektu końcowego.
Uważam projekt Guai-Lo za zakończony.
Poniżej linki do pozostałych dwóch artykułów o Guai-Lo firmy Dust Studio
:
Mam nadzieję, że Tobie model i projekt też przypadł do gustu.
Zapisz
Zapisz
Zapisz
Zapisz
Zapisz
Zapisz