Surprise & 200 more photos from Modelers Festival in Warsaw / Niespodzianka i jeszcze 200 fotek z Fiesty Modelarskiej
Big Surprise / Wielka Niespodzianka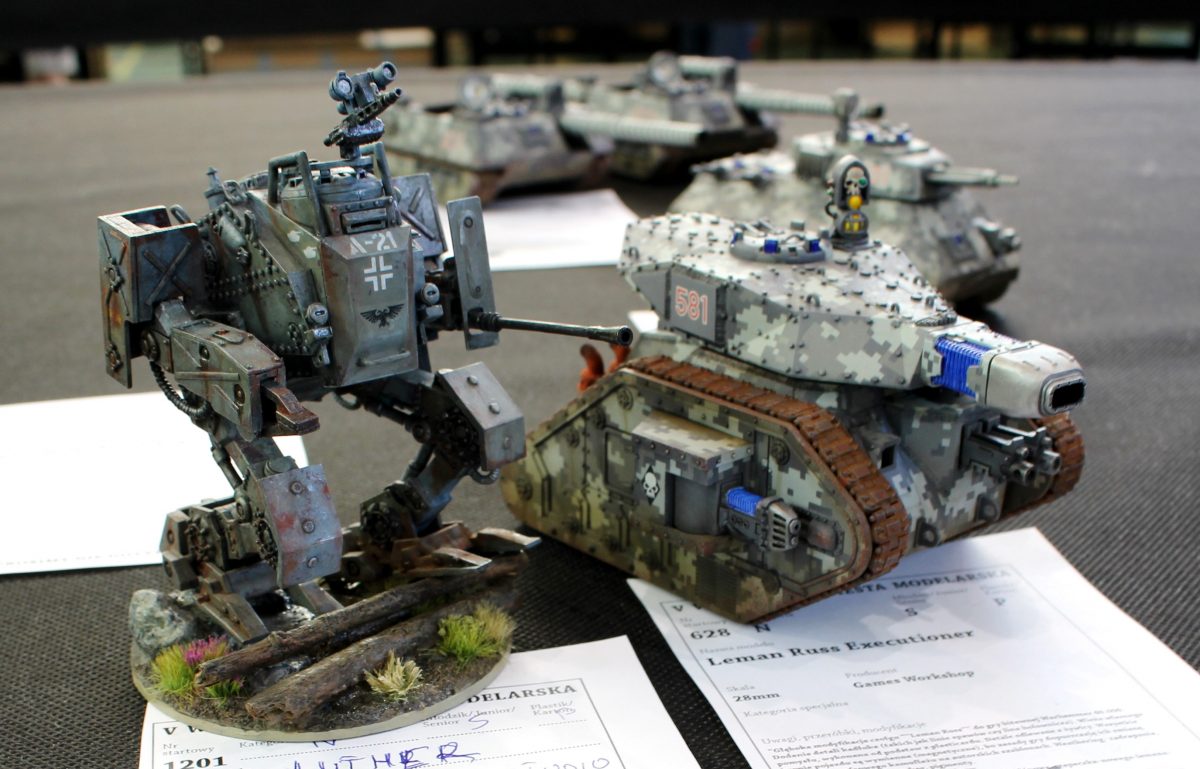 When I went for my models second day of Modelers Festival it turned out that my
Luther
got the award during such a profession modelers event.
That's BIG THING to be honest.
I'm very satisfied and motivated to work on next projects.
Moreover I need to mention that my buddy from Glued Fingers Blog also won the award.
Dziś spotkało mnie totalne zaskoczenie, bo okazało się że mój Luther dostał wyróżnienie w swojej klasie. Pierwsza nagroda na imprezie modelarzy redukcyjnych. To wielka sprawa i bardzo motywuje do kolejny projektów.
Było mi miło dwa razy, ponieważ Błażej dostał również wyróżnienie za swoje Lemana ( Glued Fingers Blog ). Dobry Dzień dla polskiej blogosfery bitewnej.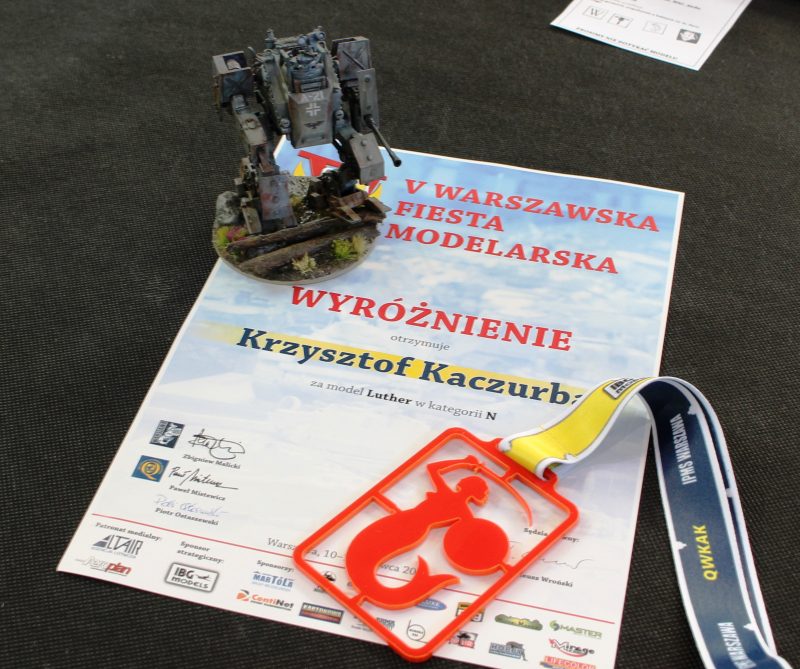 200 photos more from Modelers Festival in Warsaw / 200 nowych fotek z Fiesty Modelarskiej
I made lots of photos in Sunday. Finally I prepared for blog galleries more then less 200. Photos are below, divided into four thematic galleries.
Enjoy it 🙂
Dziś udało mi się zrobić całkiem dużo zdjęć. Spośród wielu wybrałem mniej wiecej 200 najbardziej udanych. Zdjęcia podzieliłem na cztery tematyczne galerie.
Życzę miłego oglądania 🙂
SF, Fantasy & Figures / SF, Fantastyka i Modele Postaci
Airplanes & Choppers / Samoloty i Helikoptery
Tanks, Trucks, Cars & Ships / Czołgi, Ciężarówki, Samochody i Statki
Any Type of Cartoon Models / Modele Kartonowe
Rules for sharing pictures

/ Zasady udostępniania zdjeć
I allow to share these galleries or specific photos if you add following information about source of photos: "
Photos are from www.Dustbrothers.pl blog".
Due to technical limitations photos aren't very high resolution. Feel free to send me PM via my facebook page or email: contact@dustbrothers.pl, if you would like to get high resolution of chosen photos.
Wyrażam zgodę na udostępnianie załączonych galerii lub pojedynczych zdjęcia, tylko w taki przypadku proszę zamieścić nastepującą notkę:
"Zdjęcia pochodzą z blogu www.Dustbrothers.pl".
Ze względów techniczny zdjęcia nie są wysokiej rozdzielczości. Jeśli potrzebujesz wybrane zdjęcia w HD to skontaktuj się ze mną przez wiadomość PM na mojej Facebook'owej stronie lub email'em: contact@dustbrothers.pl.
Zapisz
Zapisz
Zapisz
Zapisz
Zapisz
Zapisz
Zapisz