Shaun Taskforce & Kill Team Unboxing / Co znajdziesz w Taskforce Shaun i zestawie Kill Team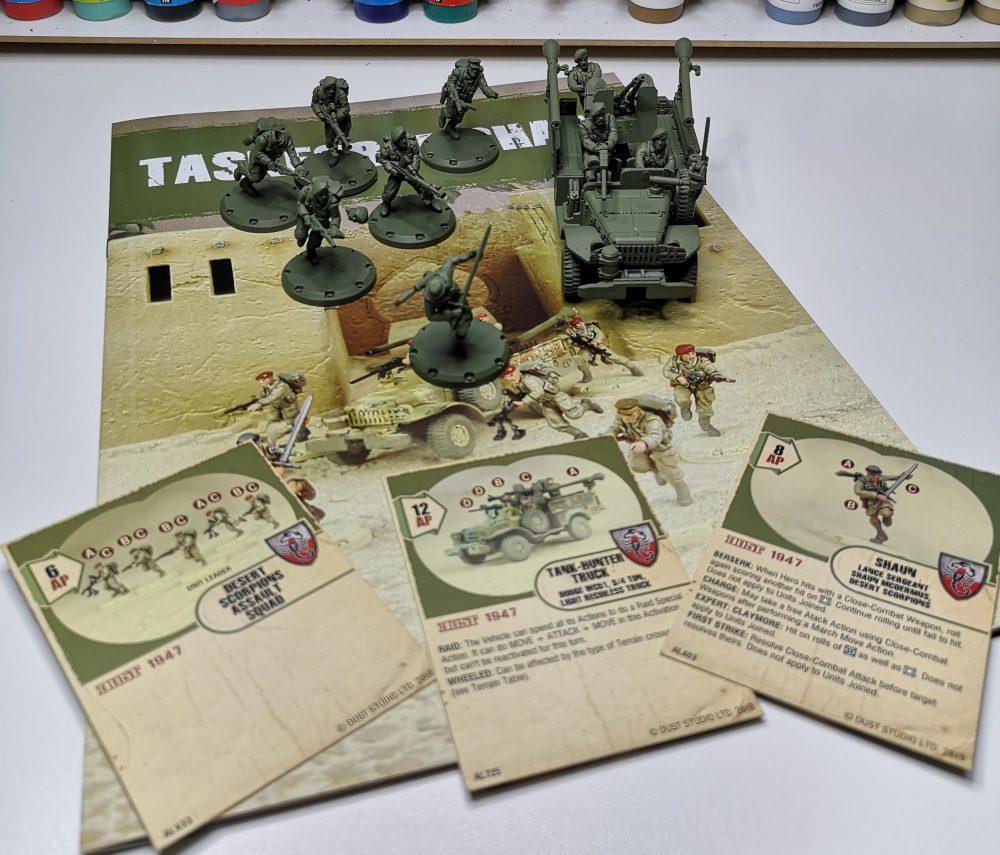 [ezcol_1half]
Christmas Gift
My beloved wife gave me two boxes of Desert Scorpions as Christmas gift. As you know I'm great fan of Desert Scorpions fraction lately, thus I decided to show you what is in these boxes.
[/ezcol_1half] [ezcol_1half_end]
Prezent Świąteczny
Dostałem od mojej ukochanej dwa pudełka Desert Scorpionów na Boze Narodzenie. Ostatnio mocno skupiam się na Scorpionach, dlatego pomyślałem, żeby pokazać Wam co jest w pudełkach.
[/ezcol_1half_end]
[ezcol_1half]
Unboxing
Shaun Taskforce Starter has 6 miniatures (Assault Team Squad and Shaun with Claymore), Anti-tank truck, basic manual, very cool booklet about Desert Scorpions, unit cards, playing mat, dices and 2D terrain elements.
Kill Team/Assault Team Unassembled kit includes five miniatures, each in separate frame, with optional weapons and cards for both units.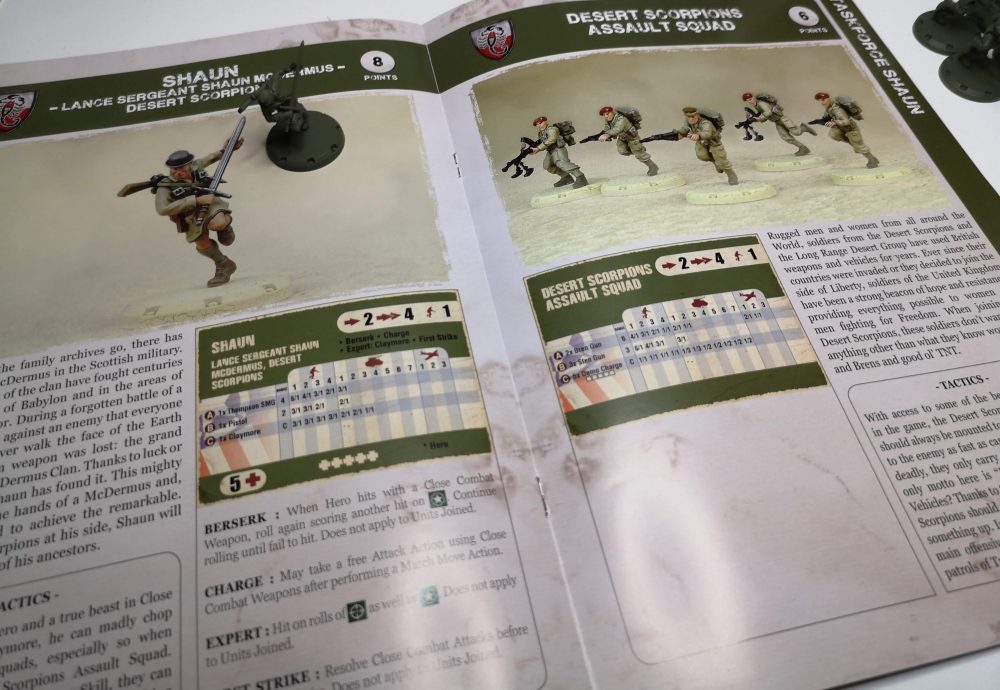 [/ezcol_1half] [ezcol_1half_end]
Rozpakowaczka
Starter "Shaun Taskforce" to 6 figurek (oddział Assaut Team oraz Shaun z Claymorem) oraz Dodge w wersji Anti-Tank. Oczywiście jest podstawowa instrukcja, bardzo fajny booklet gdzie znajdziesz opis frakcji Desert Scorpions, 3 karty jednostek, mata do grania, kości I element terenu 2D.
Kill Team / Assault Team wersja do składania to zestaw pięciu figurek, każda w oddzielnej wyprasce, z opcjonalnymi broniami i kartami dla obu jednostek.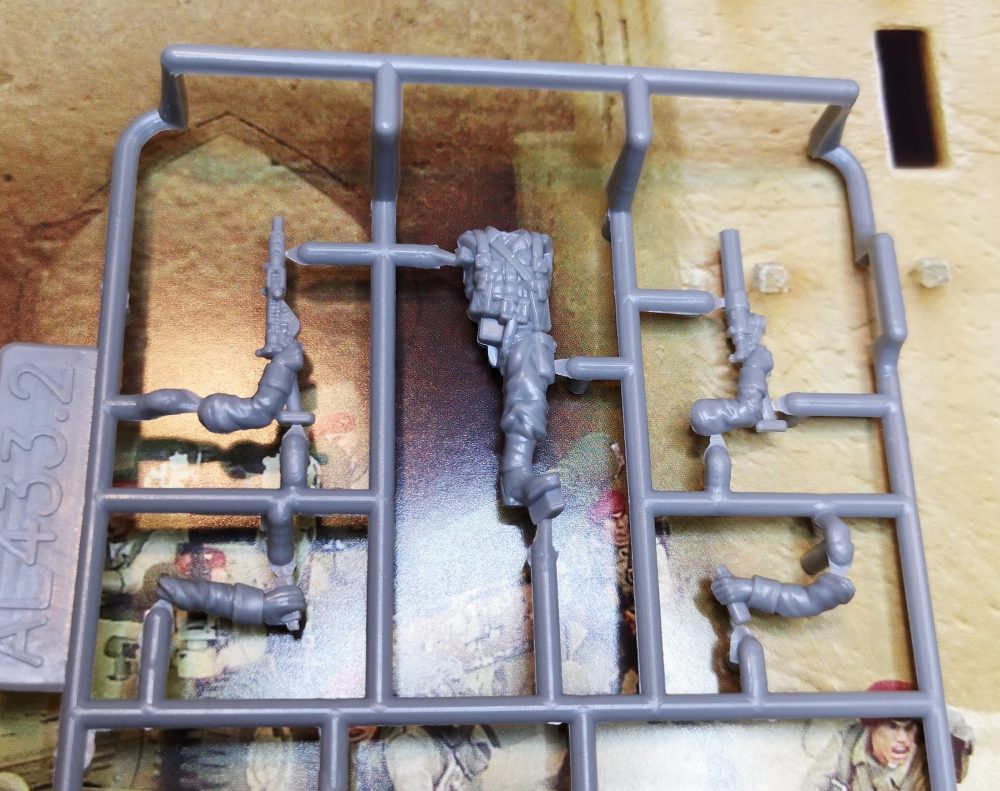 [/ezcol_1half_end]
[ezcol_1half]
Quality, Yes Sir
Quality is amazing to be honest. What is crucial both truck and miniature warriors are from hard plastic. Plastic is hard but it isn't as delicate as in scale models.
Models are very detailed, on the other hand sculpture hasn't very small protruding parts so can be used on tables without excessive concern. What is cool, each Scorpion has dynamic pose.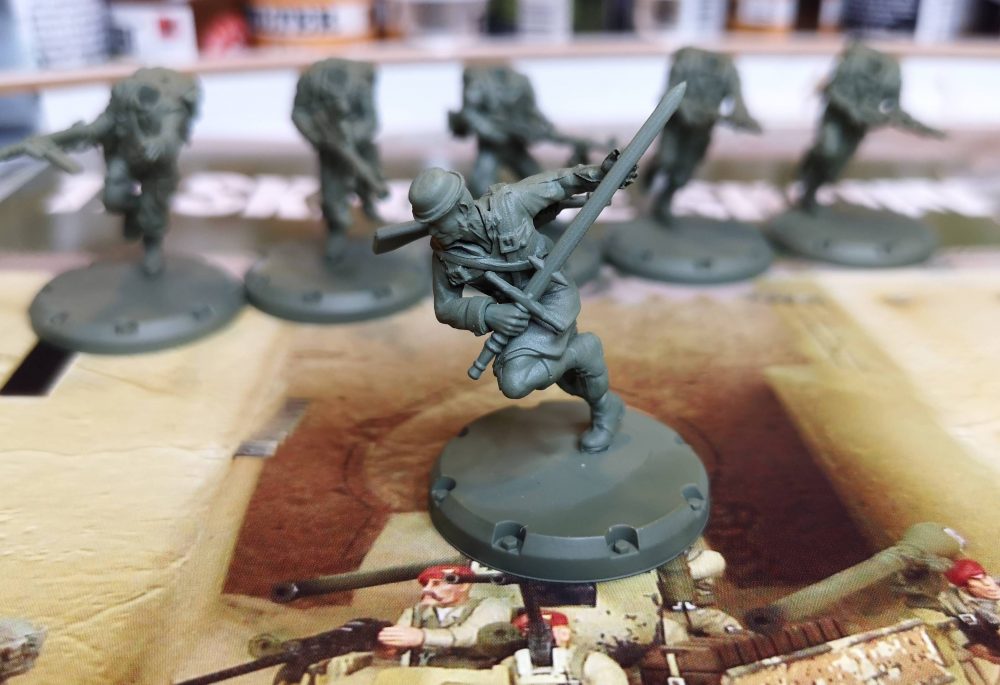 [/ezcol_1half] [ezcol_1half_end]
Jakość, Tak Jest Szefie
Jakość jest niesamowita, szczerze mówiąc chyba najlepsza piechota Dust'a. Zarówno ciężarówka jak i miniaturowi wojownicy są wykonane z twardego plastiku. Na szczęście materiał nie jest tak delikatny jak w modelach redukcyjnych.
Modele mają świetny projekt i szczegóły. Z drugiej strony nie mają za dużo odstających drobnych elementów, więc spokojnie mogą wojować na stołach. Co jest fajne, każdy Skorpion ma dynamiczną pozę.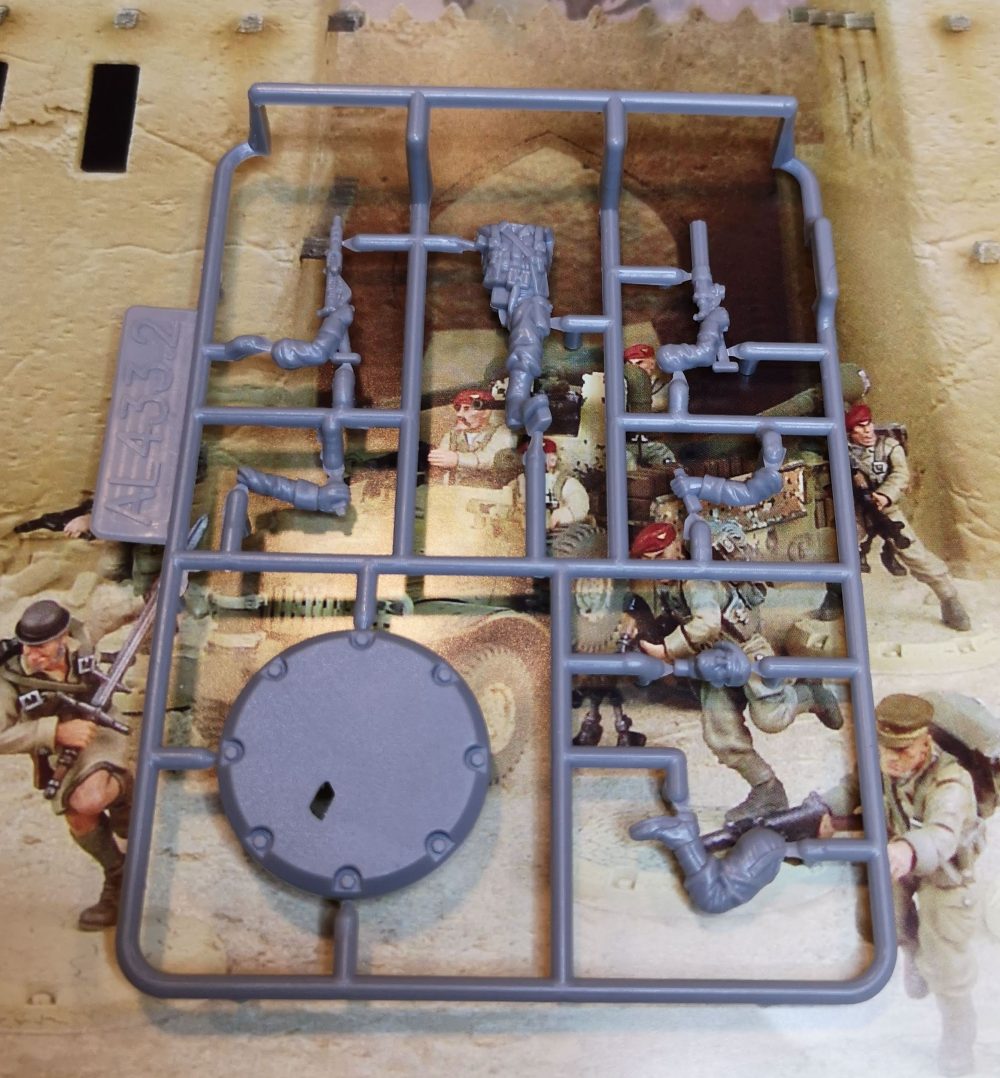 [/ezcol_1half_end]
[ezcol_1half]
Easy to do
Sets (starter and unassembled infantry unit) have only British/Polish Commandos heads but others are available as accessories at Warfactory website.
I had time to glue Kill Team and they are brazenly simple in the assembly. You need ordinary plastic glue, simple pliers and sandpaper. This job took me less than hour.
[/ezcol_1half] [ezcol_1half_end]
Prosta robótka
Oba zestawy (Starter Shaun'a oraz piechota do składania) mają tylko brytyjskie / polskie główki, ale inne wersje są dostępne jako akcesoria na stronie Warfactory.
Miałem czas, aby skleić Kill Team/ Assault Squad. Są bezczelnie proste w montażu. Potrzebowałem zwykły klej do plastiku, jedne szczypce i kawałem papieru ściernego. Ta robótka zajęła mi mniej niż godzinę.
[/ezcol_1half_end]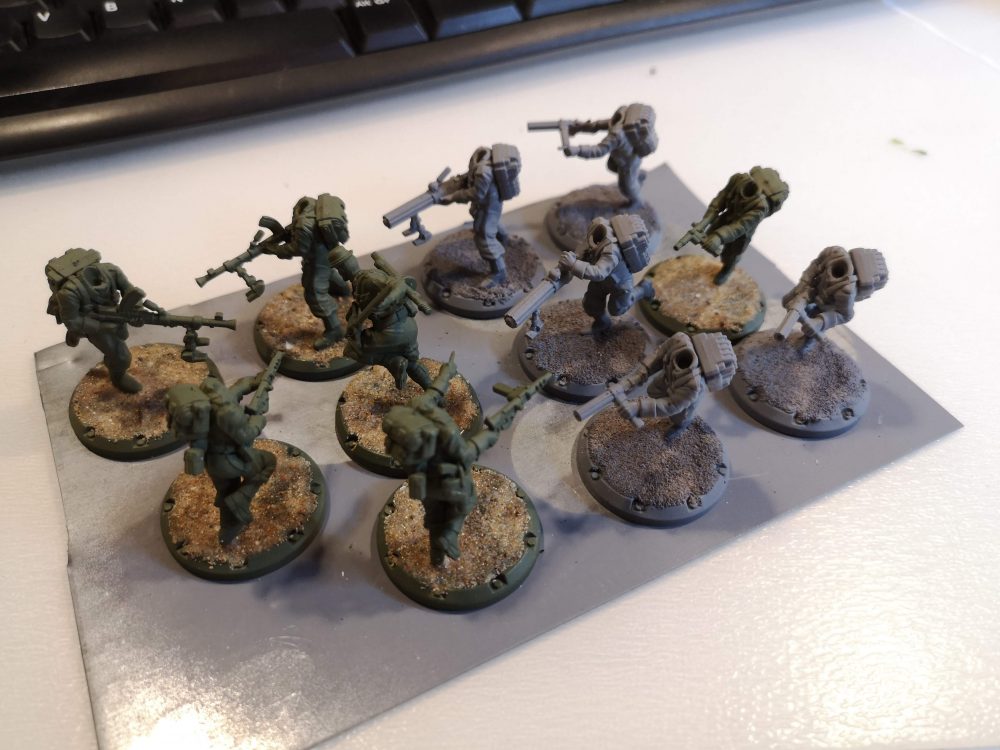 [ezcol_1half]
I go for it !!!
Of course both sets have also premium versions. I like Desert Scorpions and recommend this fraction both for players and modelers.
I have started to work on these model but it will take some time. Nevertheless I will show you painted models as soon as I finish them.
Meanwhile you may find wide range of Desert Scorpions units on Warfactory.pl.
[/ezcol_1half] [ezcol_1half_end]
Wchodzę w temat !!!
Oczywiście oba zestawy są dostępne w wersji premium. Bardzo mi przypadły do gustu Desert Scorpions i polecam tę frakcję zarówno graczom, jak i modelarzom.
Zabrałem się za ich montaż i malowanie, ale zajmie to trochę czasu. Niemniej jednak pokażę je pomalowane, jak najszybciej.
W międzyczasie polecam Warfactory.pl gdzie znajdziesz pełną paletę jednostek Desert Scorpions.
[/ezcol_1half_end]