PT-47A Unboxing / Rozpakowaczka PT-47A
The Commando Tank for SSU / Czołg Dowodzenia dla SSU
Dear English followers I have prepared my review of this model for June Dust Monthly edition.

Because of that please, do not take it wrong but today I write few more words about PT-47A mostly in Polish. Of course still photos show you best quality and highest detail work of Dust Studio (Google may help you to translate this time). This model is amazing IMO.
Witajcie maniacy Dust'a z Polski. Dziś wrzucam fotki i kilka słów komentarza po Polsku na temat PT-47A (Czołg Dowodzenia SSU)
, który jest jednym z nowych modeli Dust1947 dostępnych aktualnie na rynku. Artykuł w języku angielskim znajdziecie w ostatniej edycji
Dust Monthly.
---
Dwie wersje
W zestawie znajdziecie dwie karty i tak rozwiewa się tajemnica, gdzie podziała się zdolność amfibii. PT-47A w cenie 8 punktów nie posiada tej zdolności, ale wersja za 9 punktów już jest pływająca.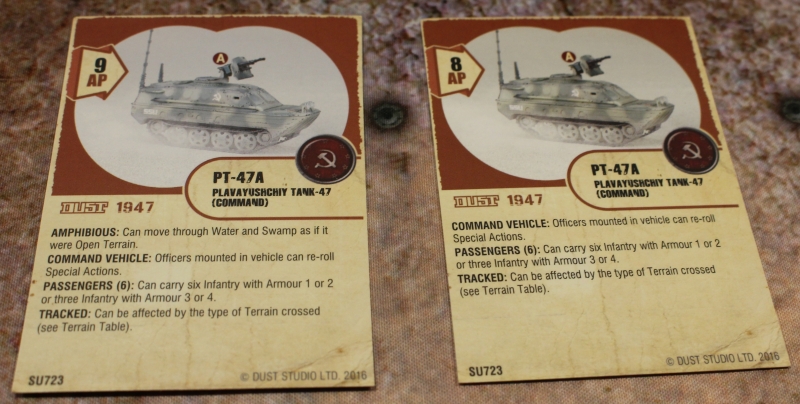 Jakość
Wg. Dust Studio zestaw powstał zgodnie z najnowszymi standardami produkcji modeli plastikowych. I to widać, szczerze mówiąc jakość i spasowanie elementów odpowiada standardom klasycznych modeli do sklejania (takich jak Tamiya czy Revell). W zestawie znajdziecie kilka torebek części. Są to odpowiednio; 1. elementy podwozia, 2. kadłub, 3. elementy wyposażenia kadłuba, 4. detale wnętrza (np. ławeczki dla wojaków), 5. wieżyczka karabinu.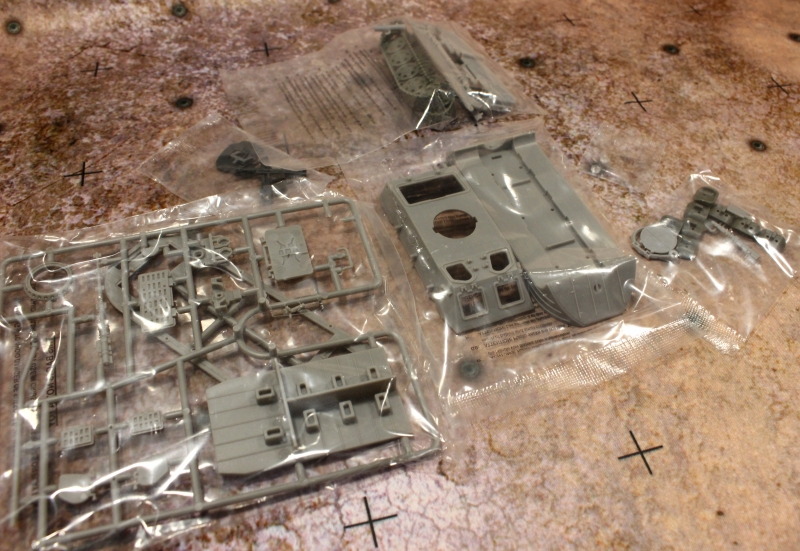 W moim zestawie nie było instrukcji, ale jest do ściągnięcia ze strony DustStudio.
O jakości i dokładności świadczy łatwość montażu. Kadłub zmontowałem prosto z pudełka bez żadnej obróbki. Zresztą w tym modelu pojawiły się drobne detale, których wcześniej nie widziałem tak dużo w modelach Dust Studio. Wg. rozmów z szefami Dust Studio, to dopiero przedsmak kolejnych frakcji i nowych modeli, gdzie taka jakość będzie standardem.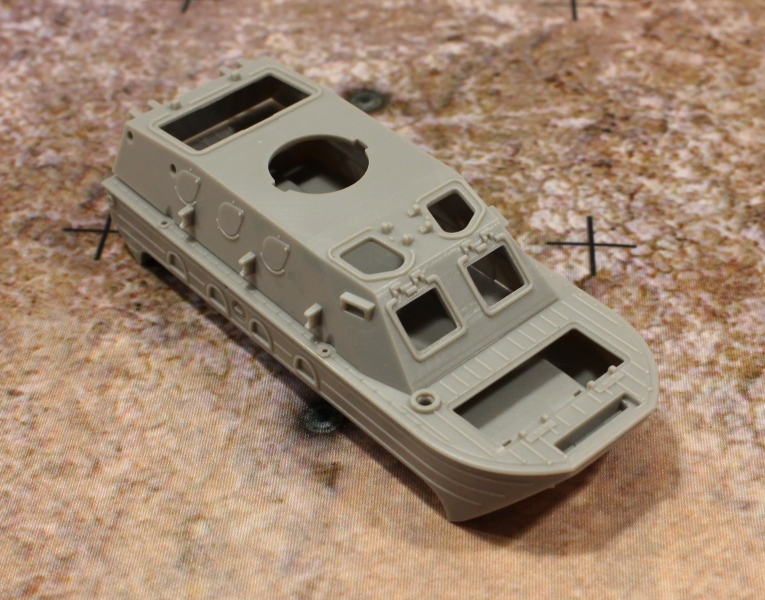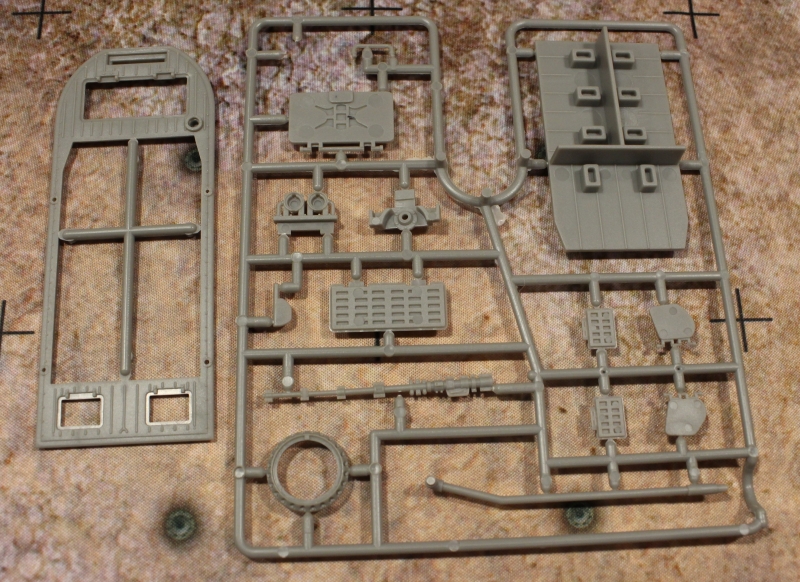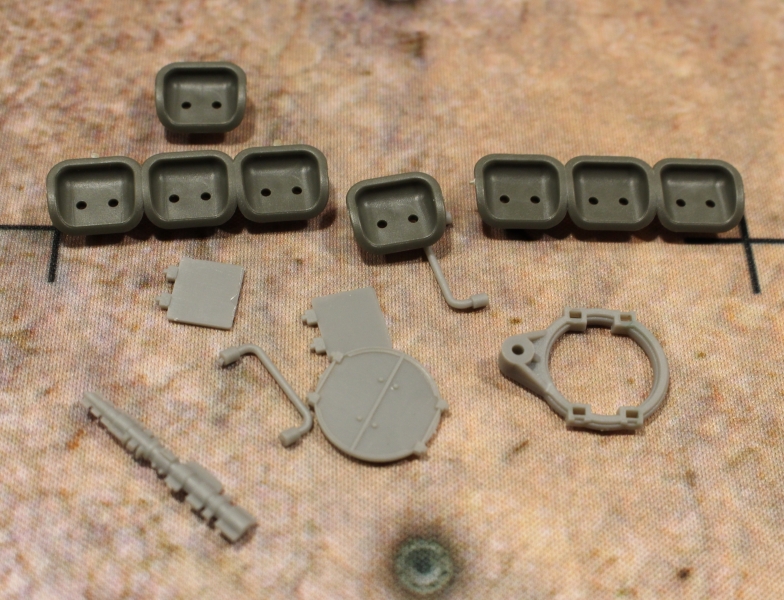 Bonus i nie tylko…. trzeba brać Generałowie SSU.
W zestawach do składania jest zawsze bonus. W tym przypadku jest to zestaw kalkomanii dedykowany do frakcji SSU. Trzeba pamietać, że to pierwszy pojazd dowodzenia dla SSU, dlatego trzeba brać koledzy dowódcy Bloku Sino-Sowieckiego. Model jak zawsze już dostępny na stronie Dust Studio, oraz w dystrybucji Polskiej i dla Europy w Warfactory.pl.
The Gallery / Galeria wszystkich zdjęć Rozpakowaczki 🙂
[BMo_scrollGallery id=136 sG_thumbPosition=bottom sG_images=1 duration=slow gallery_width=600 gallery_height=400 thumbs_width=100 thumbs_height=100 sG_caption=1 sG_start=1 sG_loop=1 sG_loopThumbs=1 sG_clickable=1 sG_opacity=40 sG_area=200 sG_scrollSpeed=2 sG_autoScroll=0 sG_aS_stopOnOver=1 sG_diashowDelay=0 sG_followImages=1 sG_responsive=1 ]