Unboxing Ruins by ThorMiniatures / Ruiny przygotowane przez ThorMiniatures
Wczoraj znalazłem chwilę, aby przyjrzeć się ruinom, które trafiły w moje ręce. / Yesterday I had time to review and montage new ruins.
[ezcol_1half]
To cztery zestawy do składania ThorMiniatures.com. Zestawy wykonane są w skali 1/48 i doskonale pasują do Dust1947/Dust Tactics oraz innych gier w skali  28mm lub zbliżonej. Każdy z zestawów jest unikalny, elementy nie powtarzają się, jednak wspólnie sprawiają wrażenie trzech narożników i wjazdu do garażu jednego budynku. Kilka takich zestawów i można spokojnie zniszczoną ulicę przygotować.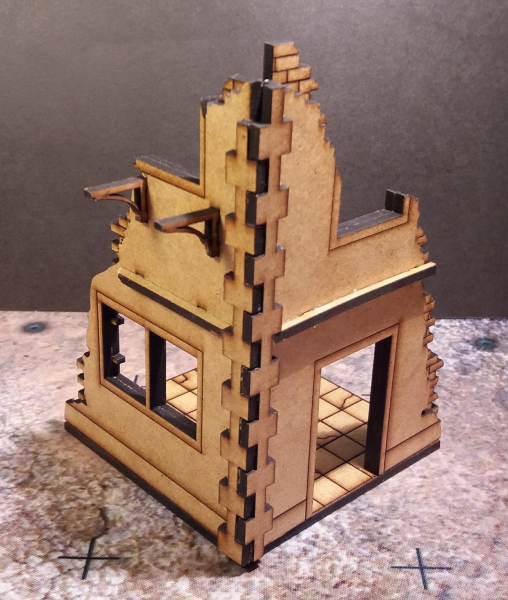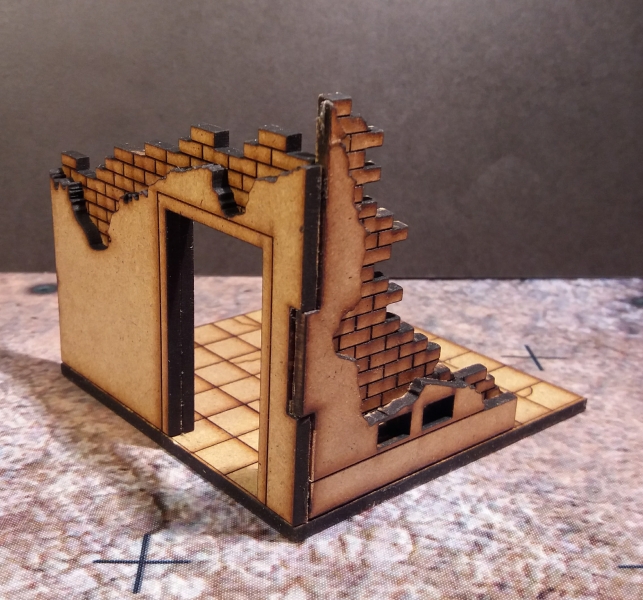 [/ezcol_1half]
[ezcol_1half_end]
Yesterday I had time to review and montage new ruins.
I've got four modules delivered from ThorMiniatures.com. These sets are made in 1/48 scale, they are perfect for Dust1947 / Dust Tactics and others 28mm systems. Each set is unique but together they look like ruins of one building. If think that few these kind of elements will be fair enough to prepare destroyed city layout on any gaming table.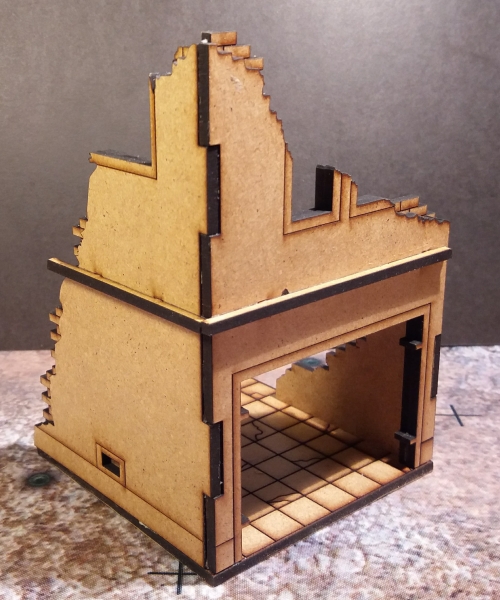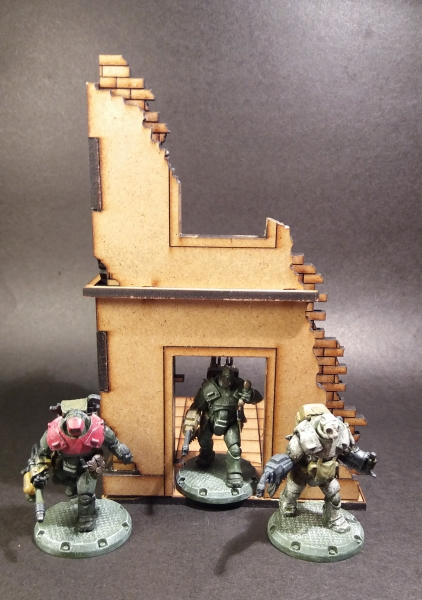 [/ezcol_1half_end]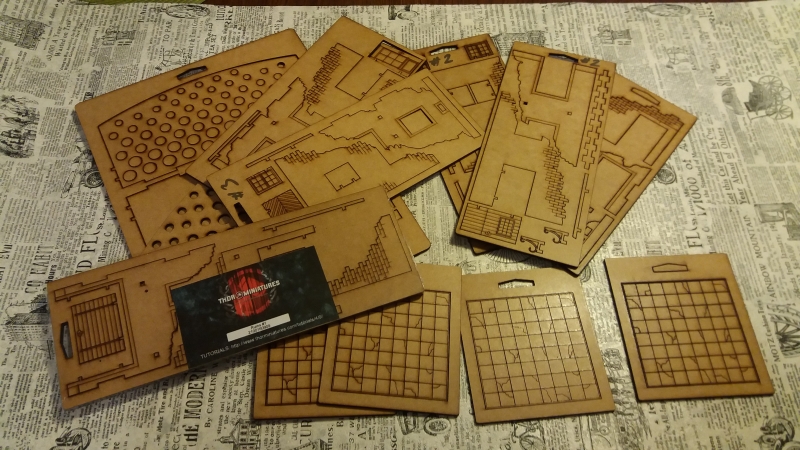 [ezcol_1half]
Zestawy wykonane są bardzo dobrze, wszystkie elementy do siebie pasują.
Do montażu potrzebowałem nożyk modelarski, wikol, jeden pilnik, troszkę papieru ściernego. Miałem kłopot tylko z jednym zestawem, który był montowany z takim narożnym profilem zamiast "zębów". Gdyby to ode mnie zależało dorzuciłbym jednak prostą instrukcję. No i szkoda, że tylko jeden moduł miał podłogę na pierwszej kondygnacji. Może pojawi się, jak dodatkowy moduł. Każda ściana montowana jest z dwóch warstw, co sprawie wrażanie przestrzenności muru. Świetny efekt.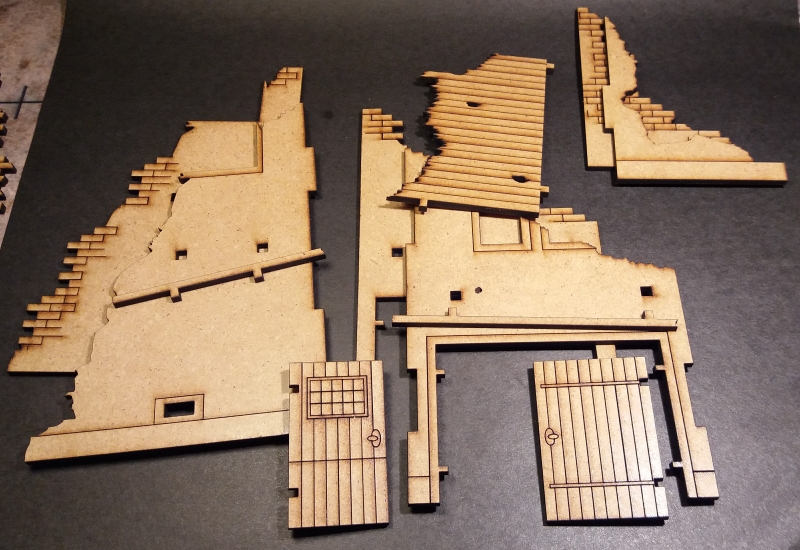 [/ezcol_1half]
[ezcol_1half_end]
These sets are prepared very well, all elements fit perfectly.
I needed only basic modeler tools to montage these ruins. I had a issue only with one set. This one on photo below, cause schema of montage is slight different vs. others. But It shouldn't be issue for little more advanced modelers. Nevertheless If I decide I would add simple manual. Only one set has ceiling on 1st floor. On the another hand maybe ceilings will appears as additional modules. To achieve 3D perspective all walls are made with two elements. That's great effect.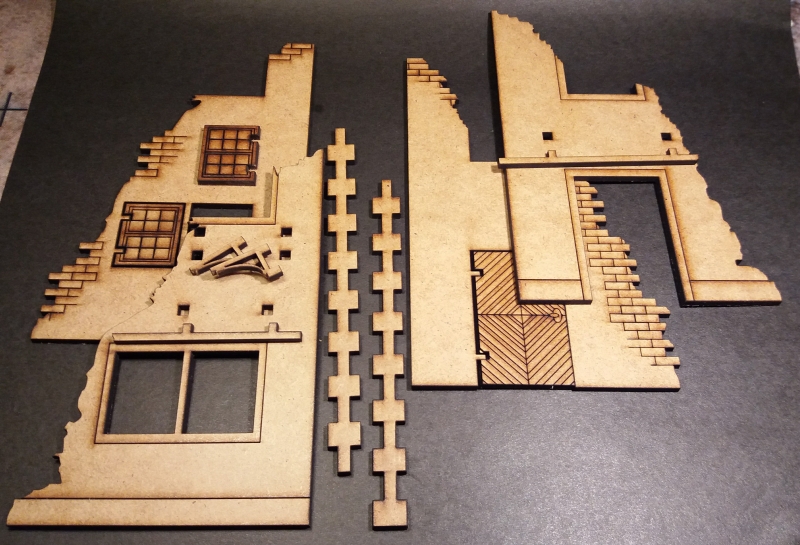 [/ezcol_1half_end]
[ezcol_1half]
Do ruin można dokupić podstawy wyglądające jak podłoga.
Ich porównanie do Dusto'wej przeszkody 2D pokazuje, że jest to idealnie dopasowany zestaw. Nawet liczba kafelków pozwala na wyznaczenia idealnie środka pola, co ułatwia mierzenie "dot2dot". Fajnie, aby seria modułów rozszerzała się o inne elementy do budowy domów i ruin na naszych stołach do grania. Wszystkie te elementy do wyrwania na ThorMiniatures i Hexy-Shop .
I ja zabieram się za ich malowanie w ramach projektu na kolejny miesiąc.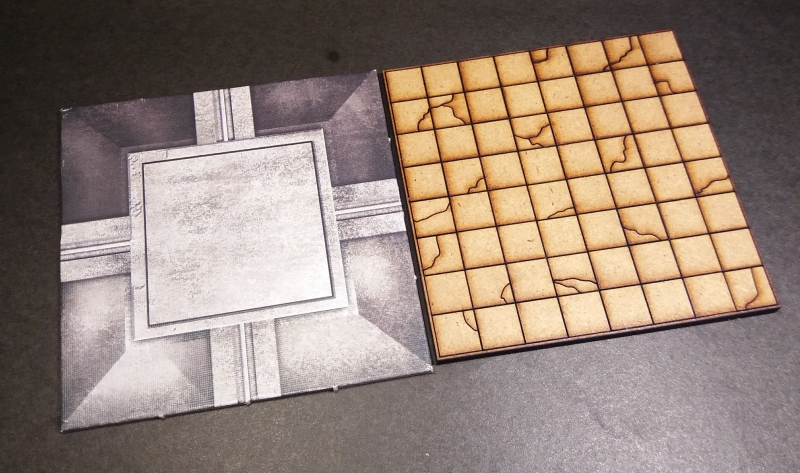 [/ezcol_1half]
[ezcol_1half_end]
Basis is sold separately but worth to take as well.
I compared ThorMiniatures basis to D2 Dust obstacle, they are also these same. Moreover it's very easy to mark center of the basis for the building/ruin to play according to dot2dot rule.  I hope that it's beginning of this series and additional modules will appear soon. All these elements are available on ThorMiniatures or Hexy-Shop .
I will paint these walls as next month painting project.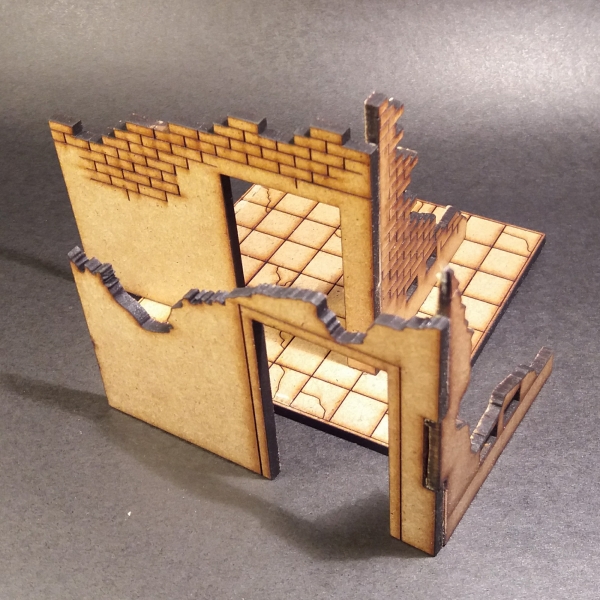 [/ezcol_1half_end]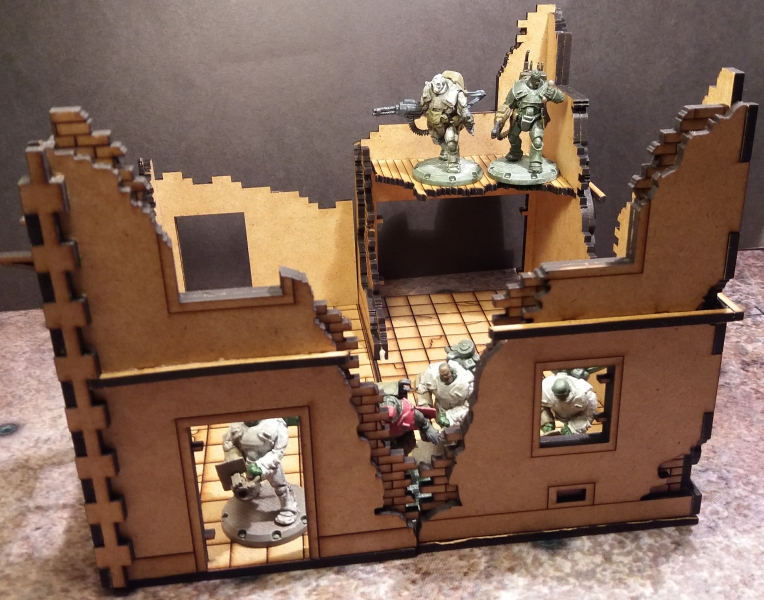 Wszystkie Fotki / Full Gallery
[BMo_scrollGallery id=87 sG_thumbPosition=bottom sG_images=1 duration=slow gallery_width=600 gallery_height=400 thumbs_width=100 thumbs_height=100 sG_caption=1 sG_start=1 sG_loop=1 sG_loopThumbs=1 sG_clickable=1 sG_opacity=40 sG_area=200 sG_scrollSpeed=2 sG_autoScroll=0 sG_aS_stopOnOver=1 sG_diashowDelay=0 sG_followImages=1 sG_responsive=1 ]
Zapisz
Zapisz
Zapisz
Zapisz
Zapisz
Zapisz
Zapisz
Zapisz
Zapisz