My commitment to Bob Sennick Painting Contest/ Udział w konkursie malarskim Bob'a
My commitment to Best Walker Challenge 2016
Bob organized first Dust Facebook Group painting contest last Autumn 2015. That was hyper challenge, to paint 100 points army during one month :). I took part and achieved targets. I was in group of three who delivered armies (with Red Sven & Joel Hillhouse). More here.
This time Bob brings us new challenge: Best Walker March 8th-March 22nd.
All Dust Group member will vote and choose top three among many of participant.
I want to try again, this time with small Tropical Hermann. Mine is disassembled and prepared for challenge. Photo presents Tropical Hermann from NDAK STARTER SET – "KAMPFGRUPPE CHRISTOPH".
---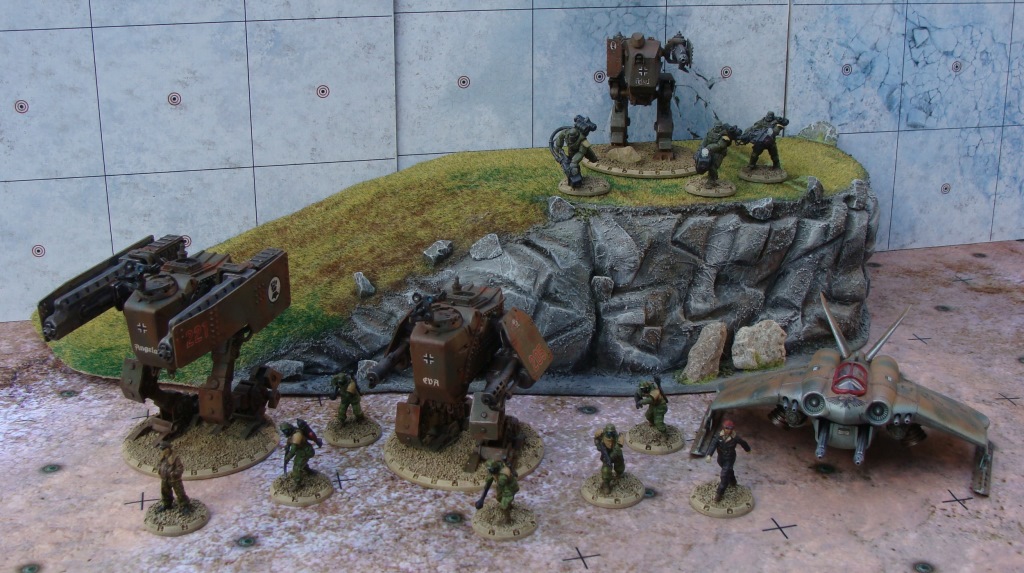 Zeszłej jesieni Bob Sennick, jeden z wielu super fanów Dust, zorganizował pierwszy międzynarodowy konkurs malarski.
Każdy z uczestników miał jeden miesiąc na pomalowanie 100 punktowej armii. Prace oceniali wszyscy członkowie naszej Facebook'owej społeczności.
To było wyzwanie, ale powstał piękny zestaw PanzerPrinz Heavy Battalion. Więcej o tym konkursie znajdziecie tutaj.
Nie mogłem sobie odpuścić i startuję z moim maleństwem Tropical Hermann. Bardzo ładny i bardzo efektywny lekki niemiecki niszczyciel mechów, dzięki dwóm działom laserowym. Model pochodzi z zestawu NDAK STARTER SET – "KAMPFGRUPPE CHRISTOPH", który można dostać również w Polsce w ramach kampanii www.wspieram.to/dust.
Jak poprzednio, wygra model z największą liczbą zebranych głosów. W miarę możliwości na mojej stronie Facebook będę wrzucał informacje o postępach prac. Będzie się działo, choć aktualnie mój Hermann wygląda tak.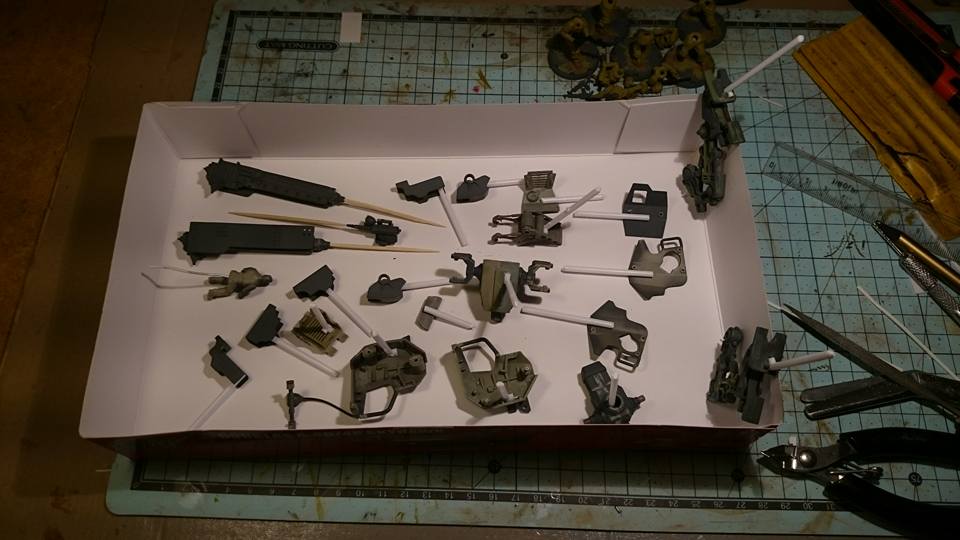 Proszę, trzymajcie za mnie kciuki
Keep Fingers Crossed 🙂