Merry Christmas :) / Najlepszych Świąt :)
[ezcol_1half]
Last year was about growth of the adored Dust1947 game.
We have new campaign, new fractions, and models. Moreover Cthulhu joint Dust World this Christmas. We have distributors which support Dust every day, www.Warfactory.pl & www.dustusa.com.
I believe that www.Dust1947.com will give us more amazing & spectacular battles, lots of new models, fantastic armies and new, I hope, Pacific theater of Weird War in 2018. It will time of unforgettable moments with Fellows of the Dust!!![/ezcol_1half]
[ezcol_1half_end]
Zeszły rok upłyną pod znakiem dalszego rozwoju Dust'a.
Mamy nową kampanię, nowe frakcje Desert Scorpions, Chińczyków, Luftwaffe, nowe modele. No i Cthulhu pojawiło się w naszej ulubionej grze na Boże Narodzenie. Mamy też świetnych dystrybutorów, www.Warfactory.pl i www.dustusa.com, którzy wspierają grę codziennie
Wierzę, że www.Dust1947.com zaproponuje nam jeszcze więcej niesamowitych i spektakularnych bitew, jeszcze więcej nowych modeli, fantastycznych armii oraz wojnę na Pacyfiku. Tego co najlepszego dla Fan'ów Dusta w 2018!!!
[/ezcol_1half_end]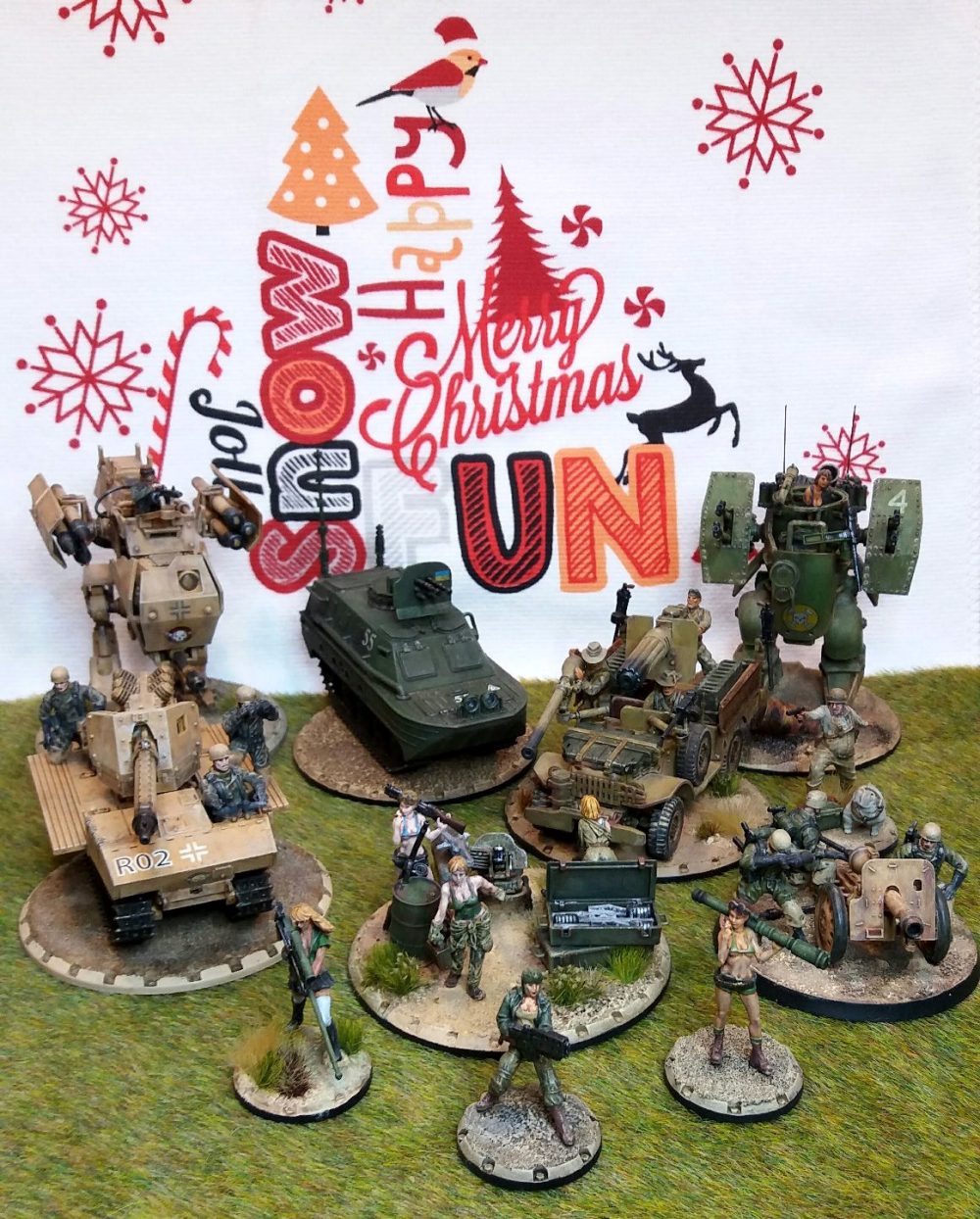 [ezcol_1half]
Wishing you hit the jackpot for health, wealth and happiness and this holiday season and throughout the New Year 2018!
[/ezcol_1half]
[ezcol_1half_end]
Życzę Wam dużo zdrowia, bogactwa osobistego i finansowego na kolejne wspaniałe projekty modelarskie i gaminigowe.
Szczęścia z okazji Świąt Bożego Narodzenia oraz przez cały zbliżający się Nowy 2018 Rok.
[/ezcol_1half_end]