Mercenaries Obliterator, so what…? / Obliterator, czyli co… ?
[ezcol_1half]
My Obliterator
I found Obliterator in Dust1947 catalog for 2018 and wanted to have it. There wasn't any statistics and description about this walker, thus I can't tell you officially if it's effective or not.
I had accurate components and made my version. [/ezcol_1half]
[ezcol_1half_end]
Mój Totalny Niszczyciel
Znalazłem ten model w zapowiedziach Dust Studio na 2018 (katalog Dust1947) i od razu chciałem mieć taki model. Niestety nie wiem nic o jego statystykach i możliwościach oficjalnie.
Miałem odpowiednie komponenty i Obliterator jest gotowy. [/ezcol_1half_end]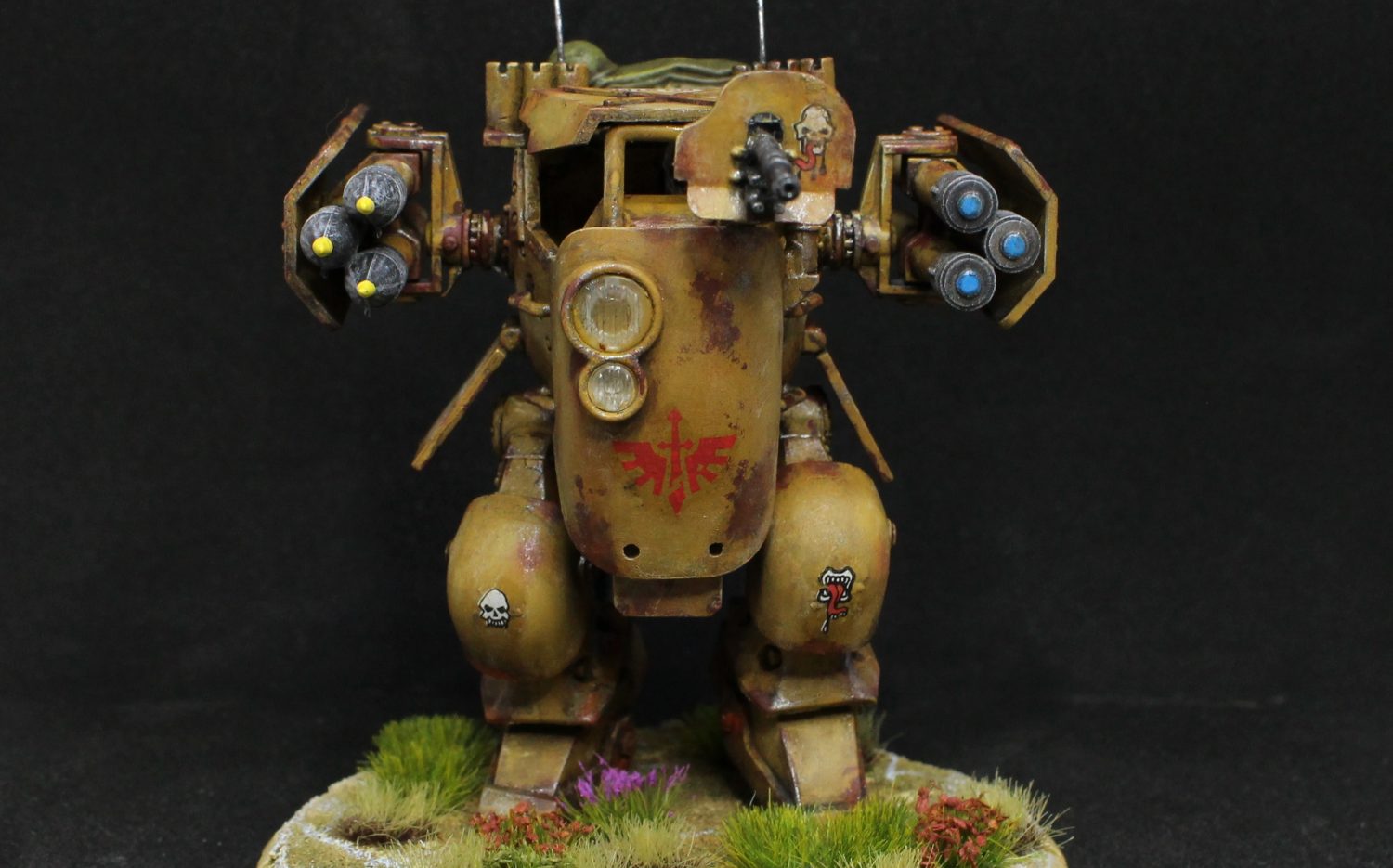 [ezcol_1half]
On other hand, I expect it could be killing machine vs. walkers. Especially taking into account that it's compilation of Nina (KV-47 TSH) chassis and Axis Hans weapons.
I think, model should has at least Damage Resilient, Smog, Anti-aircraft MG, Anti-tank rockets with a range 4 and reload ability.
Below you may find few photos showing details of this model. I hope you like it. [/ezcol_1half]
[ezcol_1half_end]
Z drugiej strony to moze być całkiem niezły niszczyciel maszyn w świecie Dust'a. Warto zwrócić uwagę, że jest to kompilacja podwozia Nina (KV-47 TSH) oraz uzbrojenia Hans'a z bloku Axis.
Zatem powinna to być jednostka z Damage Resillent, Zasłoną dymną, MG przeciwlotniczym i rakietami przeciwpancernymi o zasiegu 4 (z koniecznością przeładowania, jak każdy Hans).
Poniżej kilka fotek szczegółów tego modelu. [/ezcol_1half_end]
[ezcol_1half]
More about my Mercenaries are here. I wonder what you think about Obliterator, thus please leave it in comment.
[/ezcol_1half]
[ezcol_1half_end]
[/ezcol_1half_end]