Killing Team: Magda & Flamingo / Zabójczy Set: Madzia i Flaming
Flamethrowers
Today I show you my last Mercenaries reinforcement. It's combo of Magda & Flamingo. Flamingo has 3 flamethrowers so it's extremely dangerous walker in short distance.
Magda may boost its powerful thanks to her special abilities. She provides cover if Flamingo moves, or range 3 of flames if stay in position. I used this combo last time and it is powerful weapon which may burn out any infantries.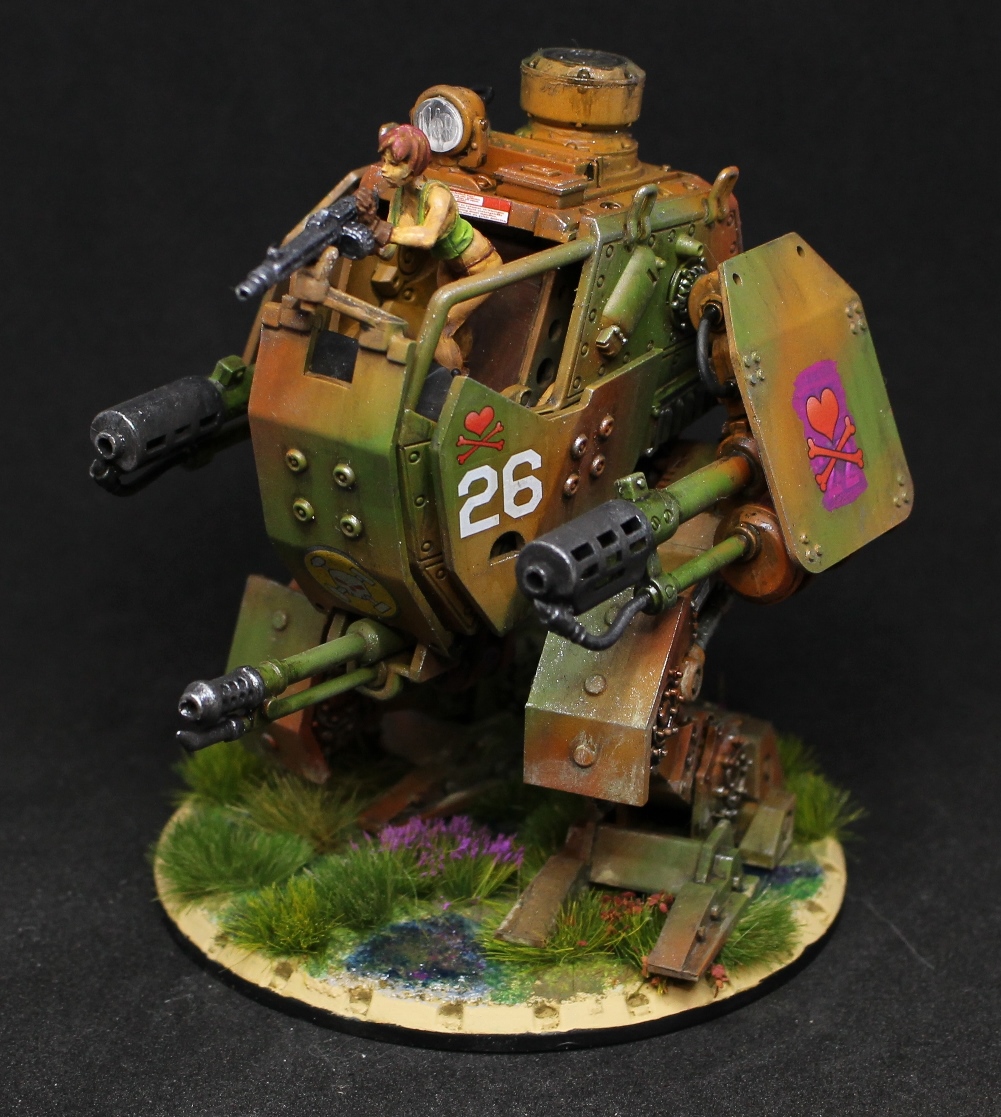 Miotacze Ognia
Dzisiaj wbijam na bloga ostatnie wzmocnienie Najemniczek. To team Magdy i Flamingo. Flamingo ma 3 miotacze ognia, więc jest bardzo niebezpiecznyw krótkim dystansie.
Magda może zwiększyć jego siłę używając swoich specjalnych zdolności. Gwarantuje "cover", gdy Flamingo wykonuje ruch nawet na otwartej przestrzeni, albo zwiększa zasięg miotaczy do 3 pól, jeśli Flamingo stoi w miejscu. Użyłem tej kombinacji w trakcie ostatnich bitew i jest to potężna broń, która może wypalić każdą piechotę.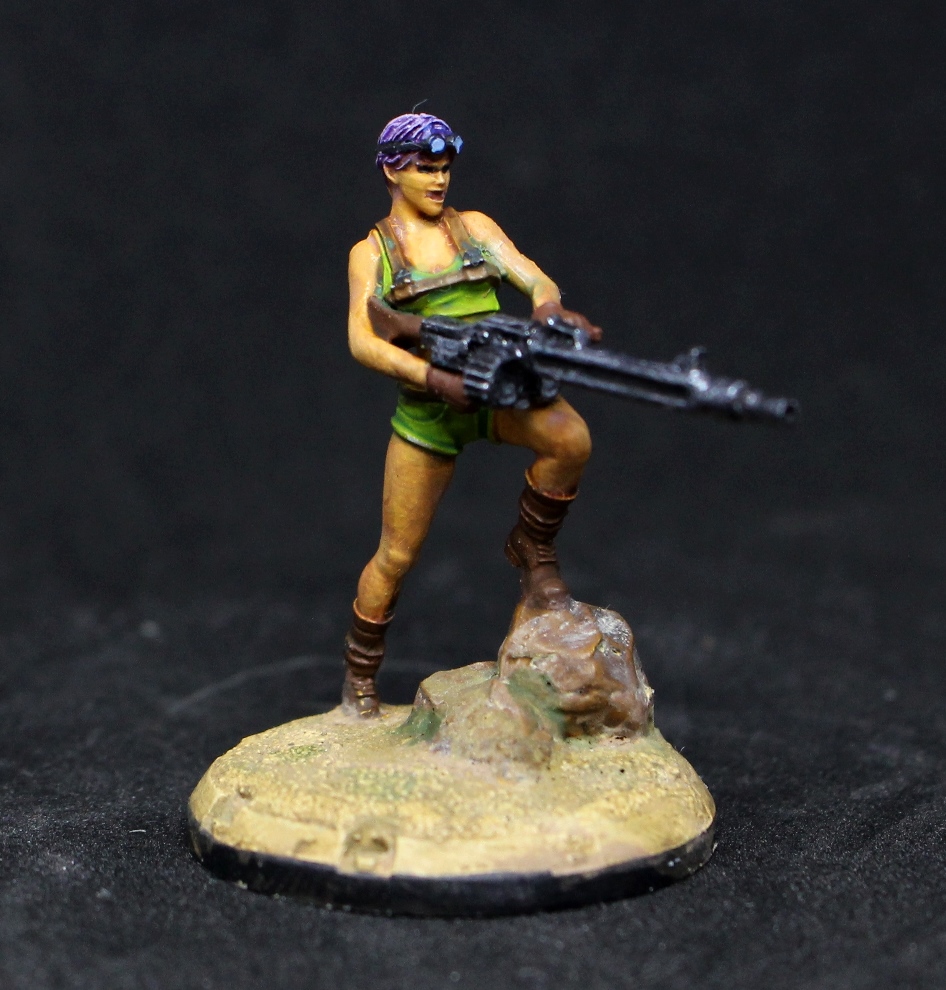 Gallery of Magda & Pink Flamingo
Galeria Madzi i Różowego Flaminga
Cards & Comments 🙂
Below I show you cards of thess units where you find all details of their abilities.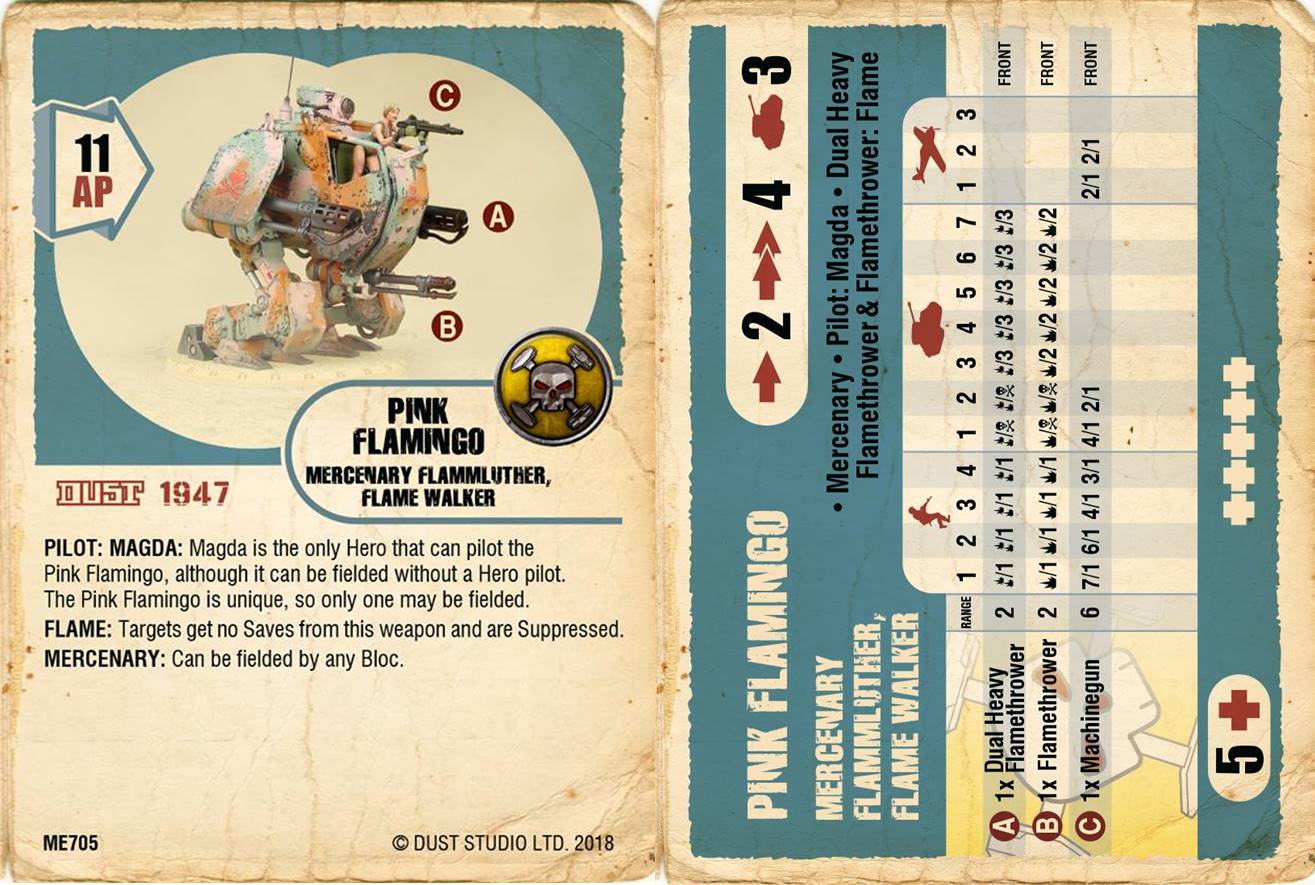 Any thoughts and comments are most welcome. That's all my friends, see you soon.
Karty jednostki i słowa komentarza
Poniżej znajdziecie karty tych jednostek, ich statystyki i zdolności.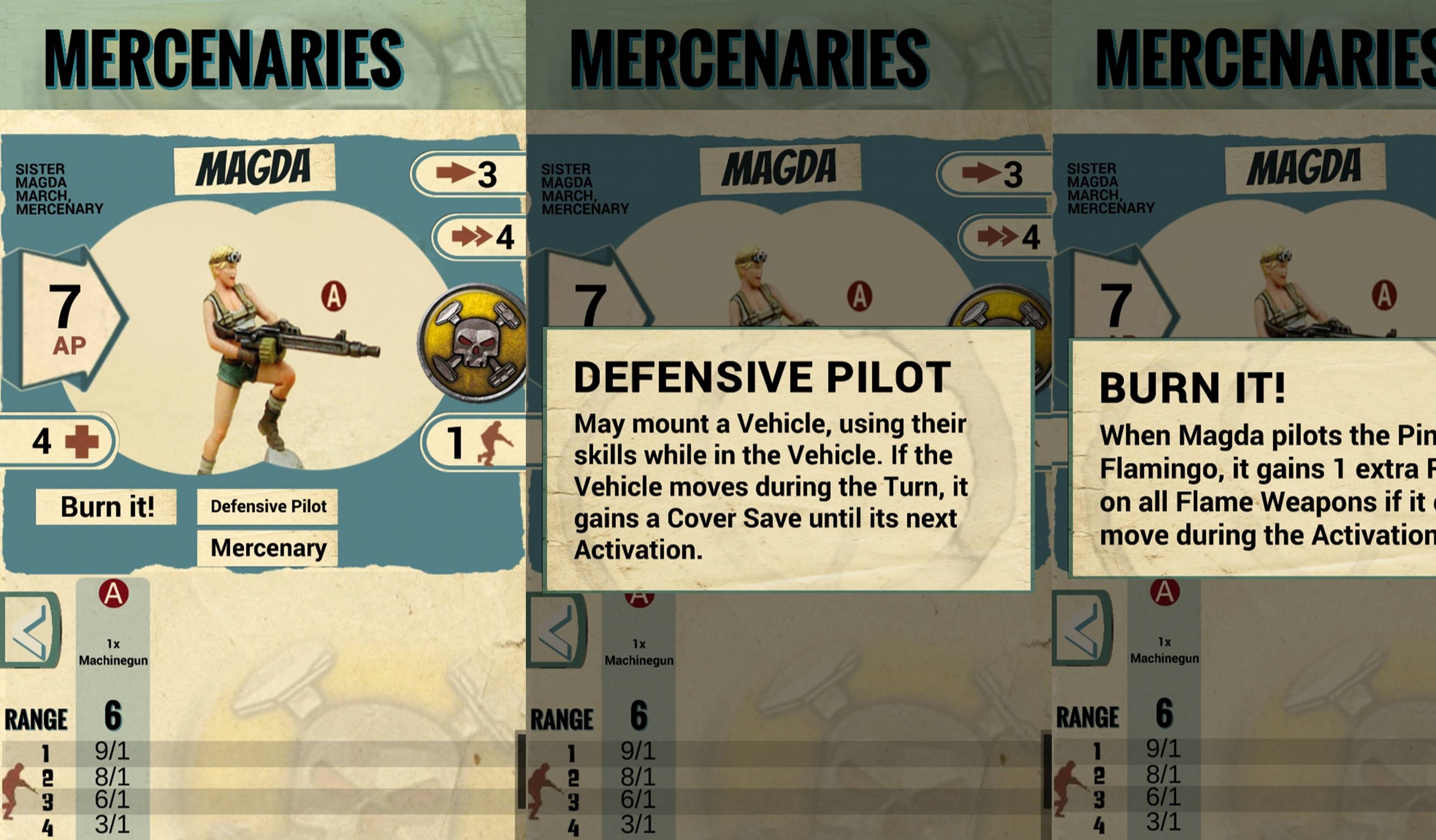 Co sądzicie o tym zestawie? z chęcią poznam Wasze opinie. To wszystko na dziś, kolejne wpisy wkrótce.