Kampania Zverograd vol.4 – bitwa o Dom Schodowa
Excuse me Dear English language followers but from time to time I post only in Polish language and this is the case of today article.
Szturm
Wojska Axis, upojone zwycięstwem na froncie północny postanowiły zaatakować kierunek południowy. Rozpoczęty szturm został zatrzymany przy Domu Schodowa, gdzie oddziały SSU prowadzone przez pluton Koshki oraz Pana Pułkownika zgotowały "krwawą łaźnie" grupie szturmowej Panzerprinz'a. Nie ma co się rozpisywać. Po stronie SSU czołg, dowodzenie w helikopterze oraz Pan Pułkownik zdecydowały o przewadze obrońców.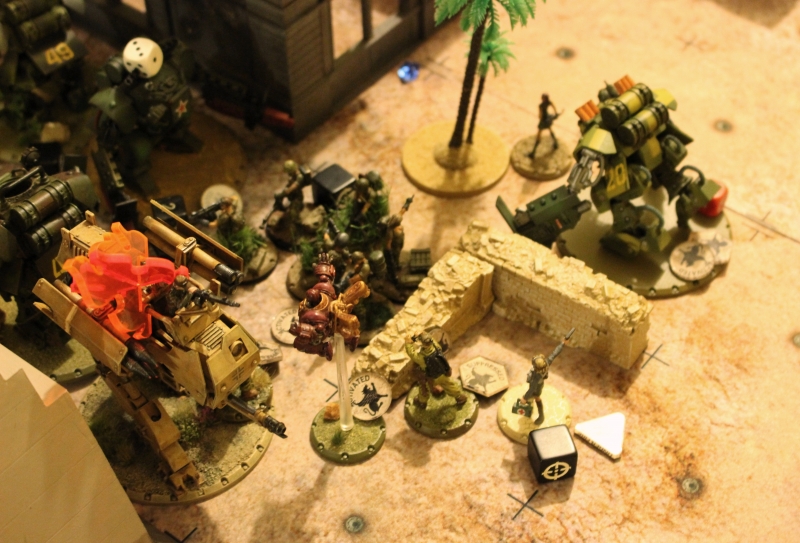 Pluton Koshki
Wojska AXIS skupiły się na niszczeniu plutonu Koshki. Użyto w tym celu desantu Luftwaffe oraz LutfHans'a. Dzieła zniszczenia dopełniła grupa bojowa Tanyi i jej siostrzyczki. Dodatkowo, nawet Angela zaangażowała się i w walce wręcz dobiła jedną z KV'ek SSU. Luftwaffe jest mocne, jak zadziałają skutecznie zrzuty, jak nie to kończy się marnie.Tak jak w przypadku oddziału poniżej, który Chińczycy roznieśli jedną salwą.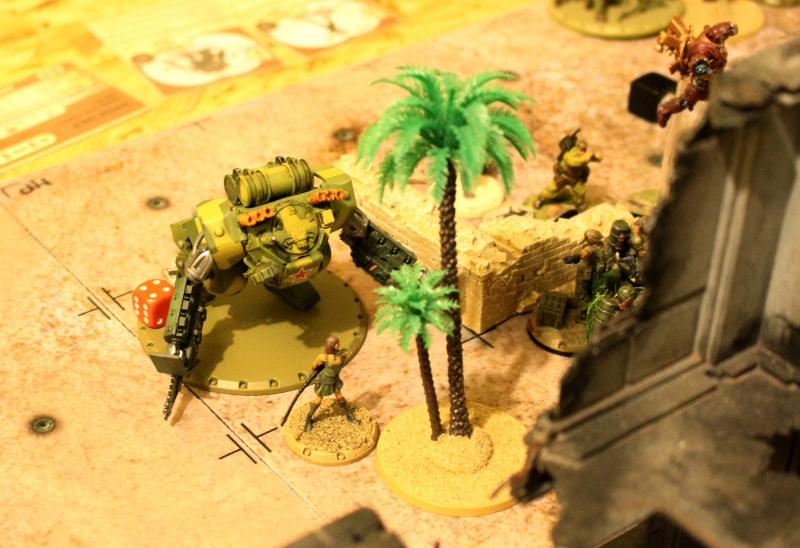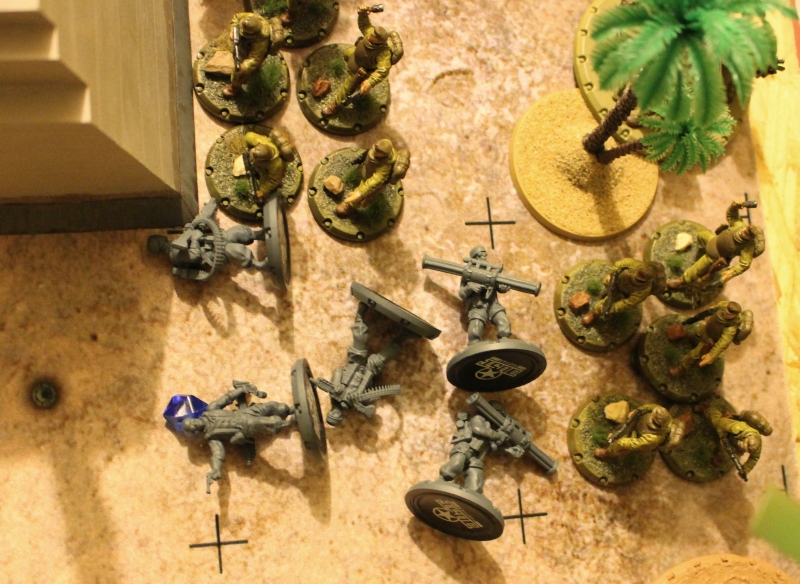 Wojska AXIS odniosły na tym odcinku sukces, ale koszty ludzkie i sprzętowe spowodowały, że reszta wojsk nie była wstanie powstrzymać działań Pana Pułkownika, który dokonał dzieła zniszczenia. Powoli, ale sukcesywnie niszczył pojazdy, podczas gdy piechota SSU dobijała resztki piechoty AXIS.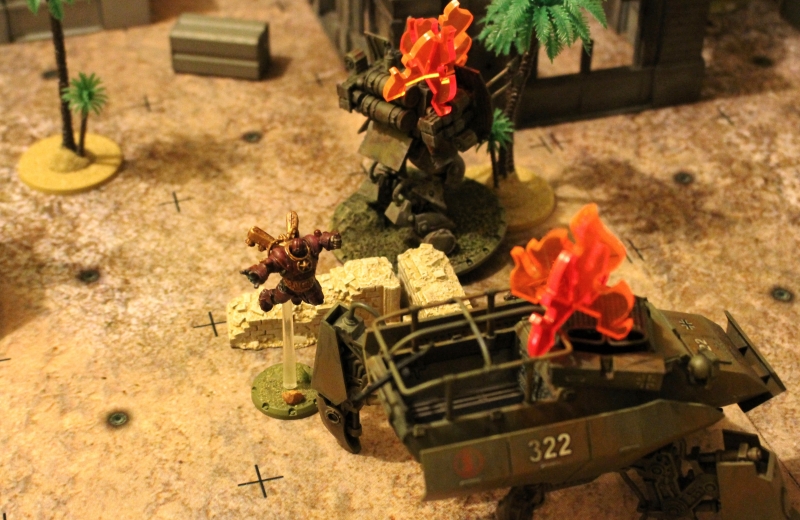 Emma
Ciekawy epizod zaliczyła Emma, która na końcu zlikwidowała spotter'ów SSU strzałami ze swojego pistoleciku.

To koniec marzeń
Koniec był jednak smutny dla Axis. Tina z Hieną została sama na polu bitwy i tak skończył się szturm AXIS na Dom Schodowa. Wojska Axis nie poradziły sobie z przewagą SSU. Bonus blokowy lub frakcyjny może decydować o zwycięstwie.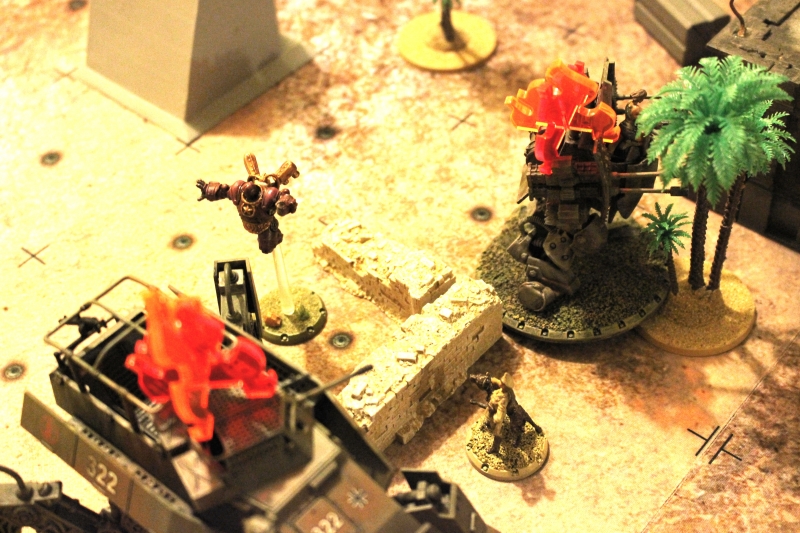 Wielkie dzięki Piotrek za dosyć intensywny łomot. W ramach kampanii mam póki co dwa zwycięstwa i dwie porażki. To daje mi puki co 3 lokatę. Do zobaczenia na kolejnym polu bitwy. Galeria z pola bitwy poniżej.
[BMo_scrollGallery id=131 sG_thumbPosition=bottom sG_images=1 duration=slow gallery_width=600 gallery_height=400 thumbs_width=100 thumbs_height=100 sG_caption=1 sG_start=1 sG_loop=1 sG_loopThumbs=1 sG_clickable=1 sG_opacity=40 sG_area=200 sG_scrollSpeed=2 sG_autoScroll=0 sG_aS_stopOnOver=1 sG_diashowDelay=0 sG_followImages=1 sG_responsive=1 ]
Ps. Pan Pułkownik jest jednak OP 😉