Heavy Support / Ciężkie wsparcie
My last reinforcement is Heavy Grenadier Anti-tank Squad. These guys were painted in desert camo and prepared as NDAK support unit.
Moje ostatnie uzupełnienia, oddział Heavy Grenadier Anti-Tank. Chłopaki mają pustynny kamuflaż, ponieważ są uzupełnieniem i wsparciem moich wojsk NDAK.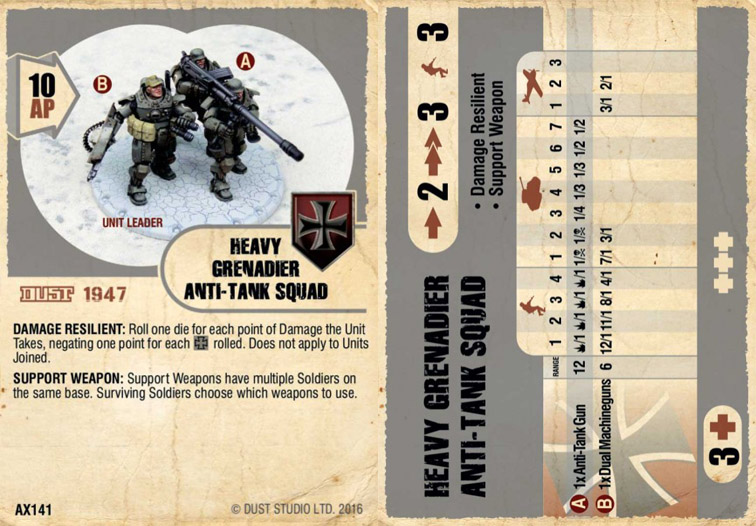 They are very resilient due to Damage Resilient ability and very deadly cause have Anti-Tank gun and dual Machine-guns.
It's worth to have them on army list. Few more pictures are below.
Są całkiem wytrzymali przez posiadanie zdolności "Damage Resillient" a jednocześnie zabójczy ze względu na uzbronie w działko p-panc i podwójny karabin maszynowy.
Z pewnością warto ich mieć na liście swojej rozpiski. Kilka dodatkowych fotek poniżej.