FKB 35: Red Eyes,…Red Eyes,…Horten is approaching / Czerwone Oczy…Horten nadlatuje
[ezcol_1half]The 35th Miniatures Blogs Carnival is led by Inkub from "Wojna w miniaturze" blog.
He proposed "Red Eyes" as the topic of this edition.
But before I will present my commitment, here you may find everything about past editions of this initiative.
[/ezcol_1half]
[ezcol_1half_end]35 edycja FKB tym razem w rękach Inkub'a z "Wojna w miniaturze".
Temat to Czerwone Oczy.

Zanim o moim projekcie, to zapraszam tutaj, gdzie są wszystkie dotychczasowe edycje.
[/ezcol_1half_end]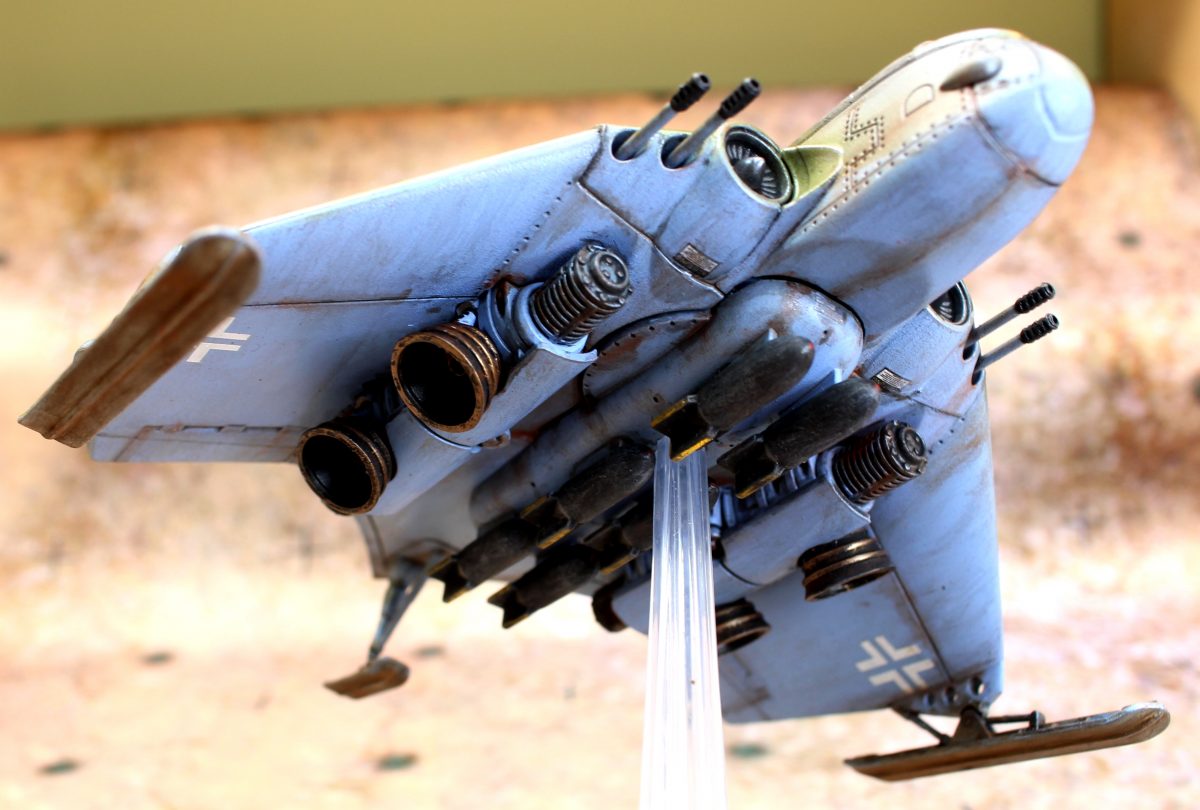 [ezcol_1half]I'd like to present you Horten HO-347 Falke/Moskito which belongs to "Red Eyes" squad. Plane has symbol of this unit on the nose.
That's my second Axis plan which I prepared in two configurations. As the bomber Falke and Tank-Hunter Moskito. Model will be tested soon as air support of my Axis or Mercenaries.
Model is painted in camo inspired by Luftwaffe style from European theater of war. To be honest it's not a real copy one to one, nevertheless I hope, you like it.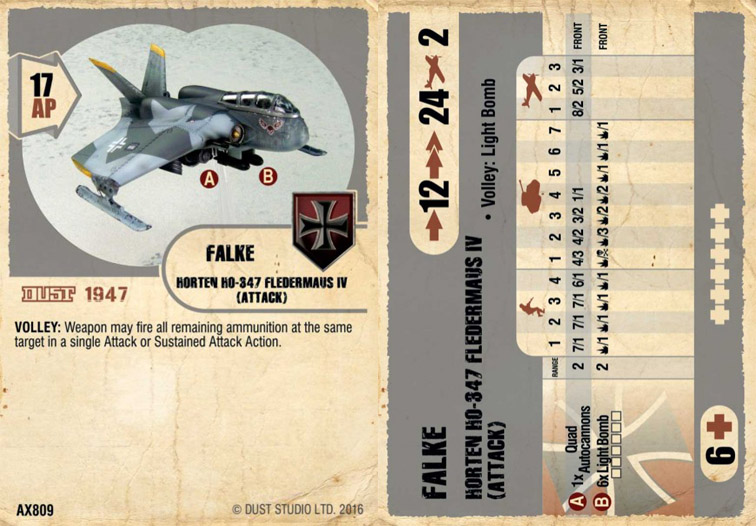 [/ezcol_1half]
[ezcol_1half_end]Dziś prezentuję samolot Axis Horten HO-347 Falke/Moskito. Samolot pochodzi z dywizjonu myśliwsko-bombowego "Czerwone Oczy". Łatwo je rozpoznać o charakterystyczny godle na dziobie.
To drugi samolot do bloku Aixs, tym razem przygotowany w obu dostępnych konfiguracjach. Będzie testowany już wkrótce, zarówno jako bombowiec Falke, jak również niszczyciel czołgów Moskito.
Przy malowaniu inspirowałem się kamuflażami Luftwaffe, ale nie jest to wierna kopia wybranej wersji. Mimo wszystko, mam nadzieję, że model i wykonanie spodobało się.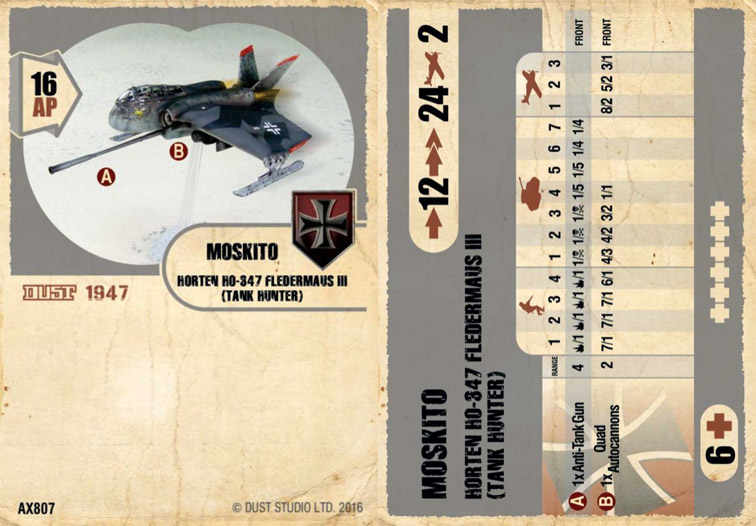 [/ezcol_1half_end]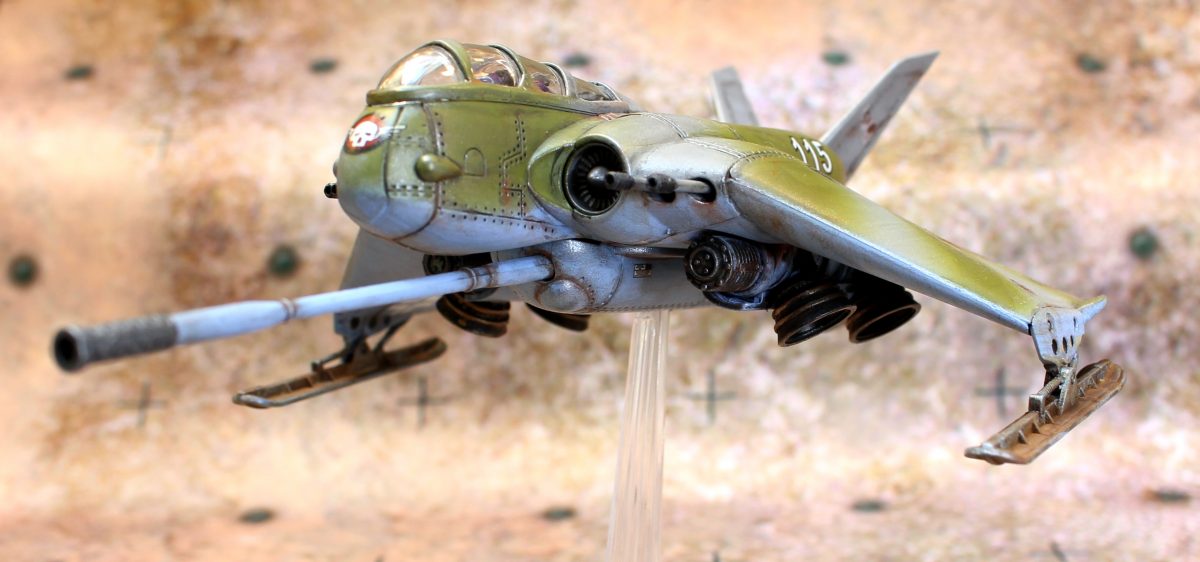 [ezcol_1half]I made several photos of details and session with second plane, laser fighter called "Red Baron".
Enjoy it, my friend. Moreover any suggestions and remarks are most welcome ;).
[/ezcol_1half]
[ezcol_1half_end]Trochę zdjeć detali oraz sesja wspólnie z Horten'em w wersji myśliwca laserowego. Miłego oglądania i jednocześnie uprzejmie proszę o komentarze.
Bardzo mnie ucieszą sugestie lub podpowiedzi, co o tym projekcie chodzi wam w głowie.
[/ezcol_1half_end]