First Anti-Tank Axis Walkers / Pierwszy Niemiecki Niszczyciel w Dust
Ludwig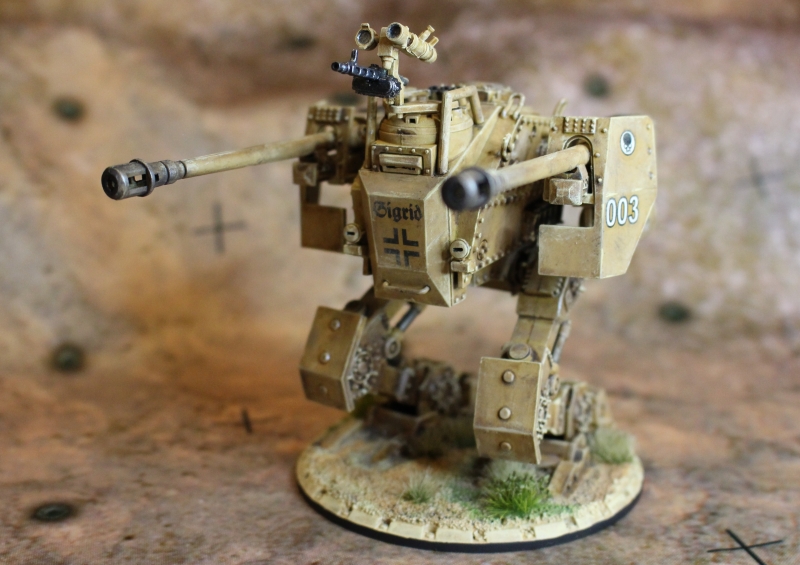 Today I's like to share with you gallery of my the latest project. I have finished the Ludwig. It's main walker of Axis forces. First armed in heavy anti-tank guns. It has smoke screen according to Dust1947 rules and anti-aircraft machine gun on top of chassis. That's medium walker for medium 12 points cost. Fair price IMO.
Dzisiaj chciałbym Wam pokazać ostatni z moich ukończonych pojazdów. To jest klasyczny Ludwig, jeden z podstawowych pojazdów kroczących Axis. Pierwszy uzbrojony w działa przeciwpancerne, który dodatkowo posiada jeszcze zdolność stawiania zasłon dymnych oraz karabin przeciwlotniczy. Średni walker za średnią cenę. Jak dla mnie całkiem OK.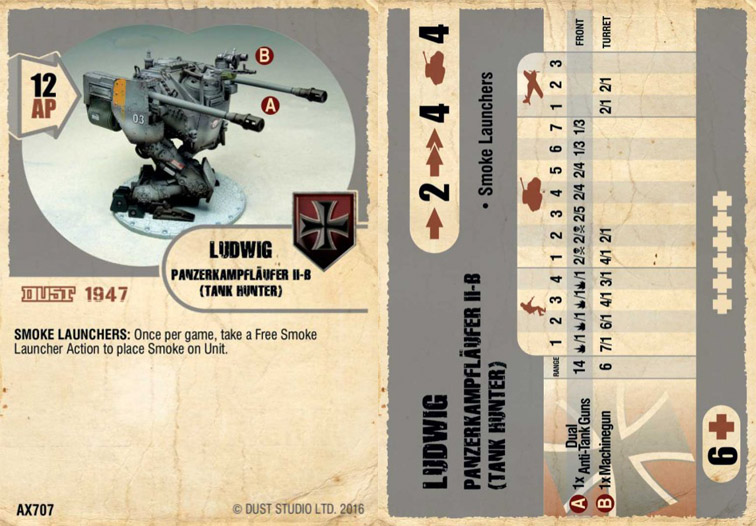 Sigrid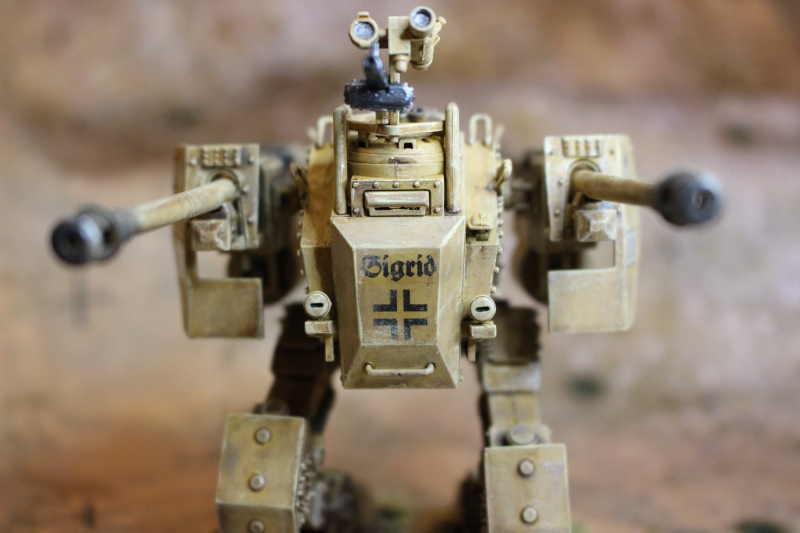 Mine is painted in Desert camouflage and has personal name "Sigrid". Main color is Desert Yellow by Vallejo + several washes, filters and shades of dust and desert (Buff, Iraqi Desert, Sepia Wash, etc.) I consider to use it during European Championships which will conduct in 17th-18th of June in Warsaw. For sure I will present it.
Mój jest w pustynnych kolorach i ma indywidualne imię. Ten nosi dumne imię bohaterki bloku Axis "Sigrid". Podstawowy kolor ot Desert Yellow z palety Vallejo plus kilka cieni, filtrów i kolorów odcieni pustyni (Buff, Iraqi Desert, Sepia Wash, i jeszcze kilka drobiazgów). Możliwe, że stanie na polach Babilonu w trakcie Mistrzostw Europy, które odbędą się 17-18 czerwca w Warszawie.
My Ludwig Gallery/Galeria Ludwig'a.
[BMo_scrollGallery id=132 sG_thumbPosition=bottom sG_images=1 duration=slow gallery_width=600 gallery_height=400 thumbs_width=100 thumbs_height=100 sG_caption=1 sG_start=1 sG_loop=1 sG_loopThumbs=1 sG_clickable=1 sG_opacity=40 sG_area=200 sG_scrollSpeed=2 sG_autoScroll=0 sG_aS_stopOnOver=1 sG_diashowDelay=0 sG_followImages=1 sG_responsive=1 ]