Figurkowy Karnawał Blogowy 24 – Łotrzyk Krzyś i Kompania Czyścicieli / the Rouge Chris and his Cleaners
Bohater FKB XXIV, Złoczyńca Pierwszej Wody "Krzyś i Kompania Czyścicieli" /  I would like to present "the Rouge Chris and his Cleaners"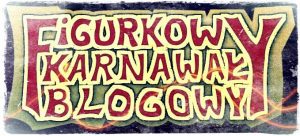 To już drugi mój udział w "Figurkowym Karnawale Blogowym". Tym razem podjąłem wyzwanie, które zapodał Tomasz na swoim sympatycznym blogu "Sobie maluję" . Tutaj znajdziesz historię Figurkowego Karnawału Blogowego, wystarczy mały klik. A hasłem przewodnim jest…
ZŁOCZYŃCA
Przygotowałem Krzysia i jego rozrabiaków. Złoczyńcę pierwszej wody z zestawu startowego Dust 1947 "Kampfgruppe Christoph". A czemu to złoczyńca, to za chwilę…
It's my second commitment to local series called "Minatures Blogs Carnival". This edition is conducted by Tomek, owner of the "Sobie maluję" blog. Here you may find history of the carnival editions from 1st  to 23rd.  And keynote of 24th edition is…
EVILDOER
I have prepared  soldiers led by Christopher from new starter "Kampfgruppe Christoph".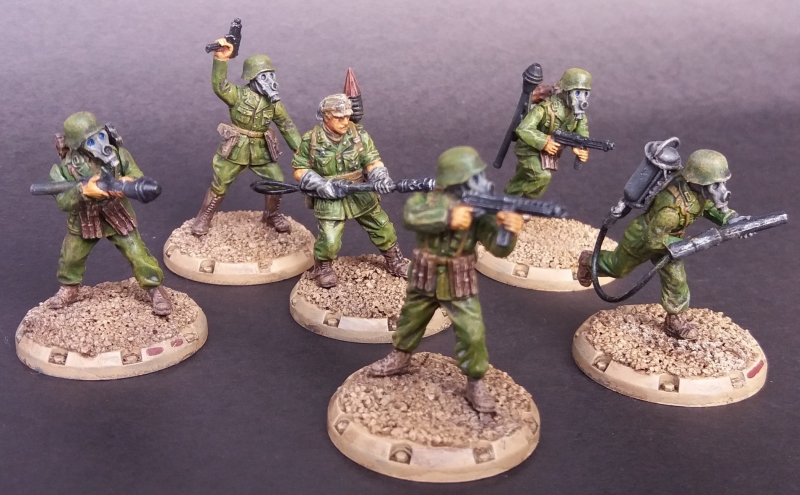 Krzysiu to szybki skaucik "Scout", który może wbiegnąć w środek pola i zabiera ze sobą ekipę Czyścicieli. Ma jeszcze zdolność "Trail Blazer", która pozwala mu przebiegnąć przez jednostki wroga i wypalić z miotaczy od tyłu. No i jego super granatnik, który może spokojnie dobić lekkie pojazdy. Jego koledzy, mają w zanadrzu drugi miotacz, jeszcze dwa granatniki i karabiny maszynowe. Niezgorsza ekipa.
Kawał Łotra z Krzysia
Chris is very fast guy. Thanks to "the scout" ability can be in middle of battlefield in one comment. Moreover he can take his friends from the cleaner team. If you think that's all I tell you that it's not. He has "the Trail Blazer" which gives him ability to go trough enemy units. He can use the flame behind enemy lines and granate. Also his friends are well equipped; second flame, two granates, machine guns. Tolerable team 😉 .
This is the Rouge Chris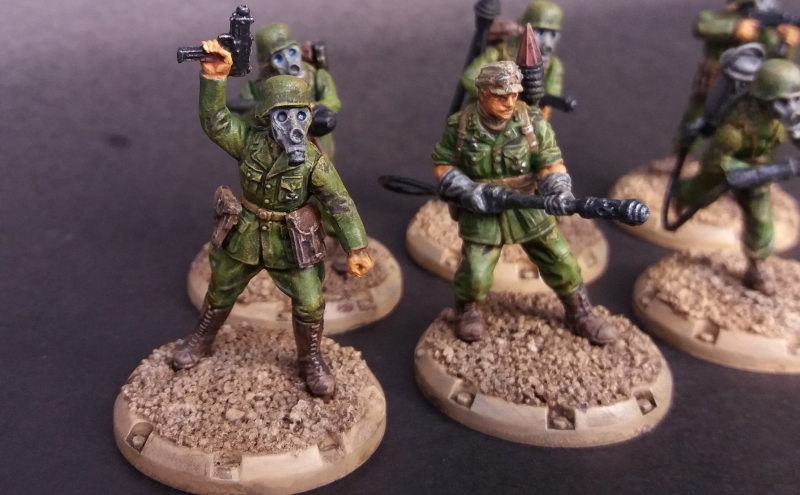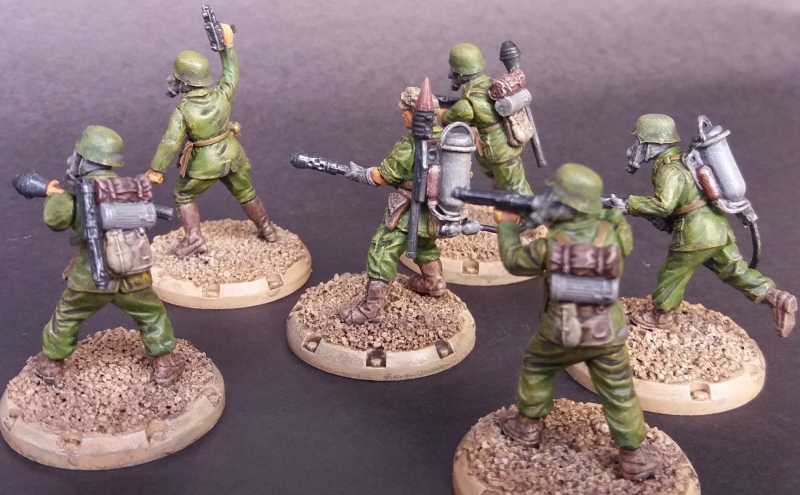 Nowe karty z zestawu startowego Dust1947
Dla ciekawskich statystyki karty jednostek The Neue Deutsches Afrikakorps; Christoph Shultz i jednostka the Tomb Cleaners.
Cards straight from Dust1947 Starter Set.
Official cards of The Neue Deutsches Afrikakorps units; Christoph Shultz & the Tomb Cleaners.
To już wszystko tym razem.
Jak się podoba, to proszę o lajk'a. Share'owanie mile widziane i komentarz też. Na sam koniec galeria wszystkich złoczyńców poniżej…
That's all today.
If you like it, please give me like, share and leave the comments. Last, but not least I enclose full gallery of these models.
[BMo_scrollGallery id=78 sG_thumbPosition=bottom sG_images=1 duration=slow gallery_width=600 gallery_height=400 thumbs_width=100 thumbs_height=100 sG_caption=1 sG_start=1 sG_loop=1 sG_loopThumbs=1 sG_clickable=1 sG_opacity=40 sG_area=200 sG_scrollSpeed=2 sG_autoScroll=0 sG_aS_stopOnOver=1 sG_diashowDelay=0 sG_followImages=1 sG_responsive=1 ]
Dziękuję / Thank you
Zapisz
Zapisz
Zapisz
Zapisz
Zapisz
Zapisz
Zapisz
Zapisz
Zapisz
Zapisz
Zapisz
Zapisz
Zapisz
Zapisz
Zapisz
Zapisz