February & March on my Blog/ Luty i Marzec na blogu
Dear Friends, Only Two Dust Projects
In February two articles appeared on my blog, but March I sent on projects not related to Dust1947 thus I didn't publish any new article in March. Nevertheless it worth to remind you my February projects. I made two cool projects.
Moi mili, tylko dwa Dustowe projekty ostatnio…
W luty dwa artykuły wpadły na bloga, ale Marzec spędziłem nad malowanie modeli, które nie bardzo pasują do Dust'a. Niemniej chciałbym Wam przypomnieć dwa projekty z lutego, całkiem fajne i udane moim zdaniem.
Stefan my last Wehrmacht Hero / Ostatni w kolekcji bohater Wehrmacht
Magda & Flamingo, Killing Mercenary Team.
Killing Team: Magda & Flamingo / Zabójczy Set: Madzia i Flaming
And what about April….?
I have plan to finish Stummel. Maybe it will in my Army, maybe not but it's beauty beast.
I have started to think on 2019 Dust European Championship. First of all I will finalized I-16 plane as objective for one of battle-table.
Also I will prepare rules of 2019 Dust Painting Challenge which is part of this event. I counted it will be 5th edition of painting contest, so I hope to prepare something special for you. I will present you soon some details.
A co w kwietniu…?
Chciałbym skończyć Stummel'a. Może będzie grał, może nie ale jest to piękna bestia do kolekcji.
Zacząłem już myśleć nad 2019 Dust European Championship. Przedewszystkim chciałbym skończyć model samolotu I-16, który będzie jednym z objective'ów na wybranym stole mistrzostw.
Również muszę przygotować dla Was zasady 2019 Dust Painting Challenge, który jest częścią wydarzenia. To już piąta edycja, więc mam nadzieję przygotować coś szczególnego.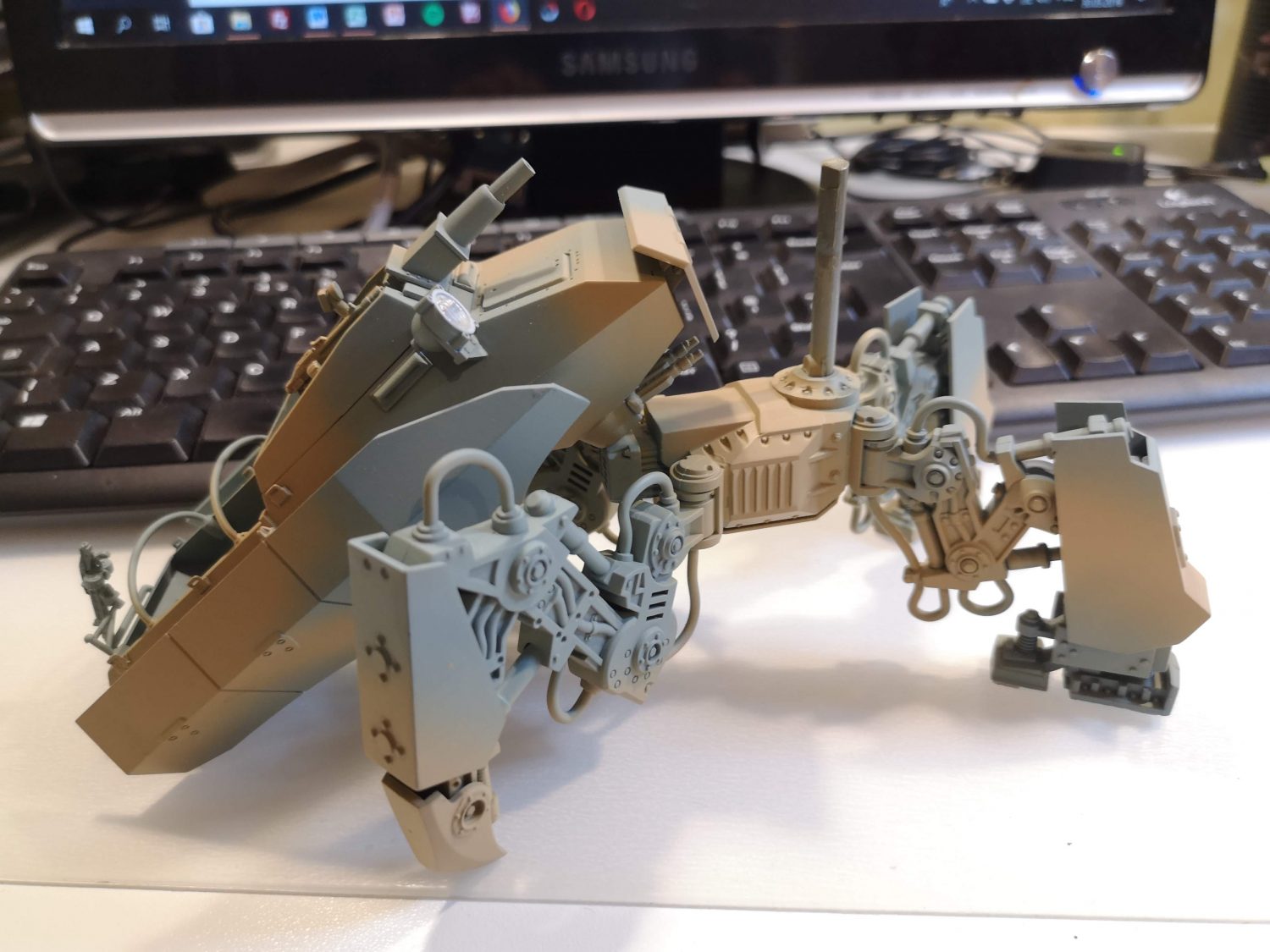 Click the poster of 2019 Dust European Championship to move to the Facebook event of Championship.
Kliknij w plakat Mistrzostw, a przejdziesz do wydarzenia na Facebook.