February & March on my Blog/ Luty i Marzec na blogu
[ezcol_1half]
Dear Friends, Only Two Dust Projects
In February two articles appeared on my blog, but March I sent on projects not related to Dust1947 thus I didn't publish any new article in March. Nevertheless it worth to remind you my February projects. I made two cool projects.
[/ezcol_1half]
[ezcol_1half_end]
Moi mili, tylko dwa Dustowe projekty ostatnio…
W luty dwa artykuły wpadły na bloga, ale Marzec spędziłem nad malowanie modeli, które nie bardzo pasują do Dust'a. Niemniej chciałbym Wam przypomnieć dwa projekty z lutego, całkiem fajne i udane moim zdaniem.
[/ezcol_1half_end]
Stefan my last Wehrmacht Hero / Ostatni w kolekcji bohater Wehrmacht
Magda & Flamingo, Killing Mercenary Team.
Killing Team: Magda & Flamingo / Zabójczy Set: Madzia i Flaming
[ezcol_1half]
And what about April….?
I have plan to finish Stummel. Maybe it will in my Army, maybe not but it's beauty beast.
I have started to think on 2019 Dust European Championship. First of all I will finalized I-16 plane as objective for one of battle-table.
Also I will prepare rules of 2019 Dust Painting Challenge which is part of this event. I counted it will be 5th edition of painting contest, so I hope to prepare something special for you. I will present you soon some details.
[/ezcol_1half]
[ezcol_1half_end]
A co w kwietniu…?
Chciałbym skończyć Stummel'a. Może będzie grał, może nie ale jest to piękna bestia do kolekcji.
Zacząłem już myśleć nad 2019 Dust European Championship. Przedewszystkim chciałbym skończyć model samolotu I-16, który będzie jednym z objective'ów na wybranym stole mistrzostw.
Również muszę przygotować dla Was zasady 2019 Dust Painting Challenge, który jest częścią wydarzenia. To już piąta edycja, więc mam nadzieję przygotować coś szczególnego.
[/ezcol_1half_end]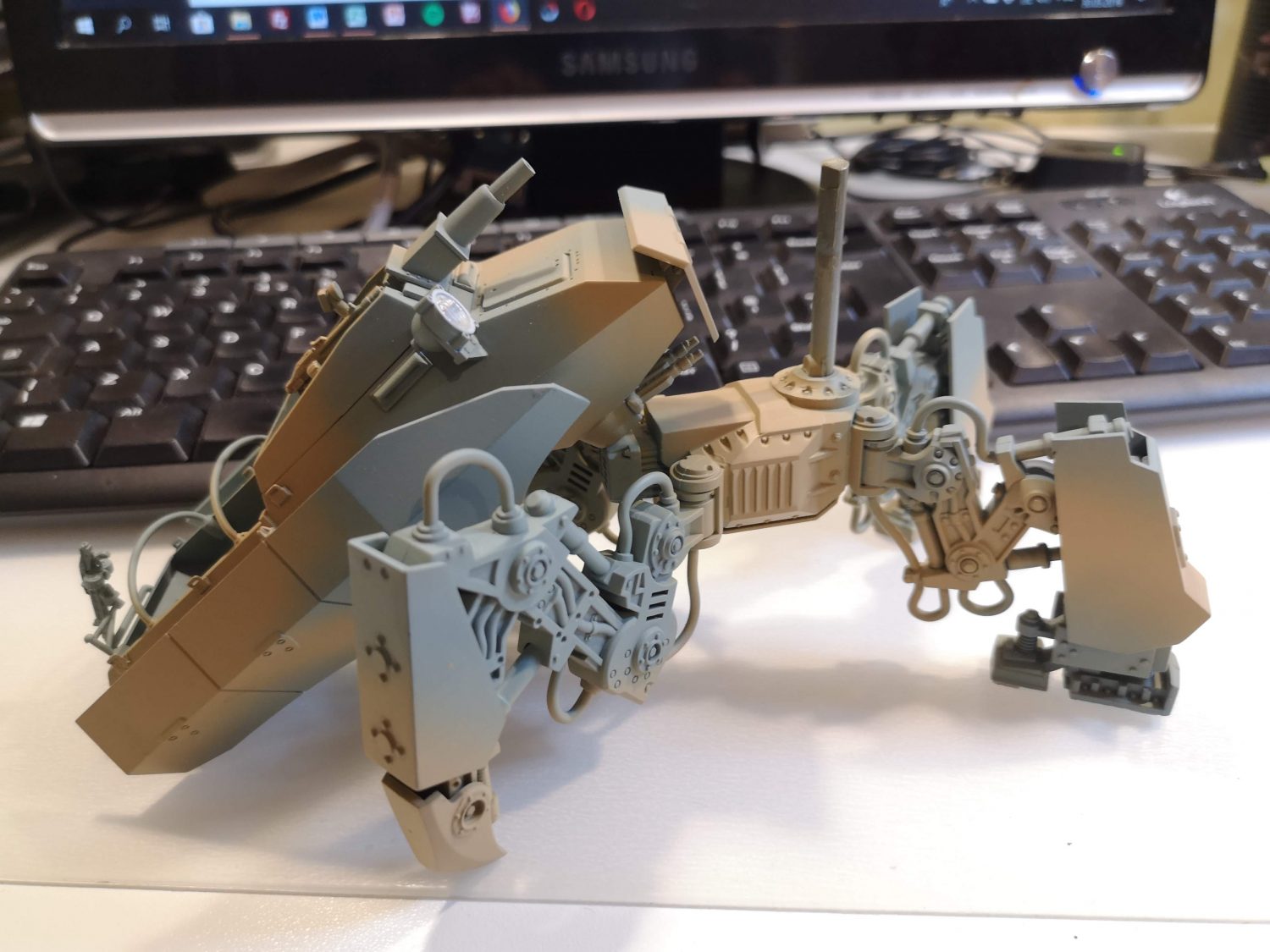 Click the poster of 2019 Dust European Championship to move to the Facebook event of Championship.
Kliknij w plakat Mistrzostw, a przejdziesz do wydarzenia na Facebook.