I'm Emily / Jestem Emily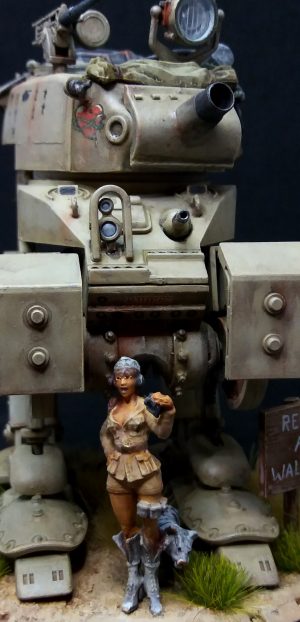 My name is Emily and I likes cats. Thus I have always my sweet white tiger. He is called Mickey. I'm Mercenary and like my job. Doesn't matter which block you represent. I can use my beauty walker if you can pay proper salary.
Jestem Emily. Jak każda Emily uwielbiam kotki. Dlatego zawsze zabieram mojego tygryska. Wołam go Mickey, zupełnie jak tego dużego kocura za mną. Przy okazji, działam jako Najemniczka. Wszystko mi jedno skąd jesteś. Za dobrą wypłatę mogę odpalić moją maszynką i trochę popracować.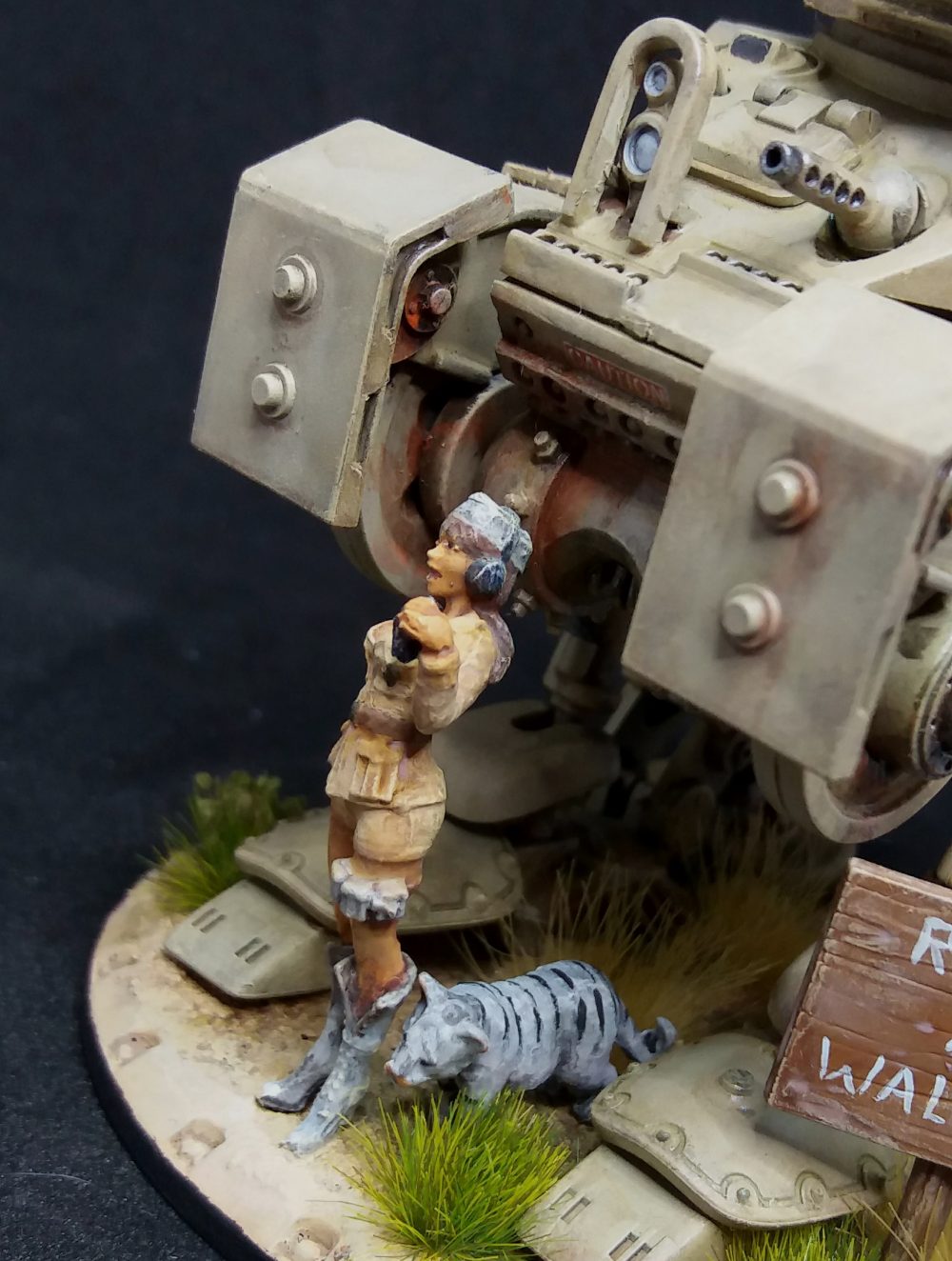 I had pleasure to add to my walker sweet girl and kitty tiger thanks to Toll from Wargamer Warszawa. She is prototype of Hedwig from the Africa Korps from Wargamer's Hot & Dangerous series. Thank you.
Do mojego Dust'owego modelu dorzuciłem, dzięki Toll'owi z Wargamer Warszawa tą piękną Paniusię. To jest wersja prototypowa "Hedwig from the Africa Korps" z serii Wargamer's Hot & Dangerous. Dziękuję.
Captured Vehicle / Przejęty pojazd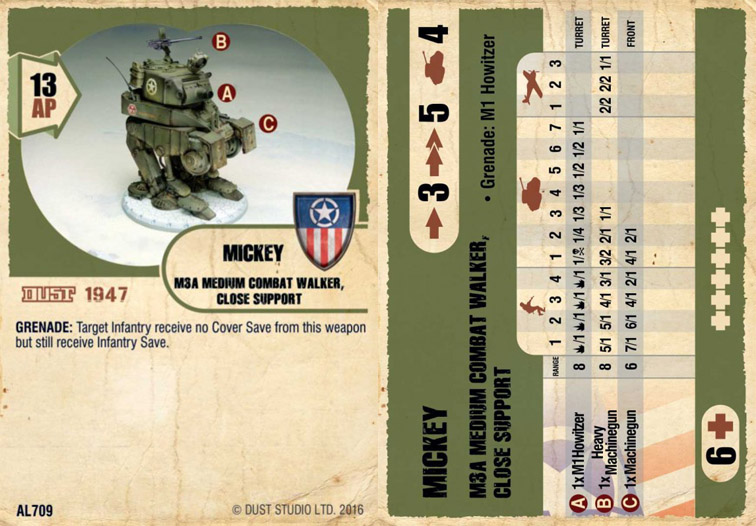 I prepared Mickey as Mercenary walker partially for fun, partially to use based on captured vehicle rules with my Axis or SSU.
Mickey is on the list of walkers approved to use by other block. In such a case unit cost extra 2 points on top regular cost. Whole list is in Rulebook for Dust1947.
Zrobiłem Mickey, jako pojazd najemniczy. Trochę za zabawy, trochę aby go czasem użyć z moimi armiami Axis lub SSU.
Mickey jest jednym z dozwolonych przez oficjalne zasady pojazdów, które można używać jako "Captured Vehicles". W takim przypadku taka jednostka kosztuje ekstra 2 punkty. Całą ich listę znajdziecie w Rulebook'u do Dust1947.