Dust is Back, last news/ Dust w Polsce przebił próg 100% wsparcia :)
More than 100% 🙂
Dust Tactics Crowdfunding campaign achieved target during last weekend, exactly two weeks before the end. Dust Tactics will be in Poland again. New players will come, community will grow. 🙂
Minewhile I work on Painting Contest which will be conducted during Dust Tactics 2016 European Championship 4th-5th of June in Warsaw. This time will be more categories and Special GRAND-PRIX. Details will come soon….
---
Więcej niż 100% 🙂
Kampania crowdfundingowa osiągnęła swój cel. Jeszcze dwa tygodnie do końca, ale już wiadomo, że Dust Tactics wraca do Polski. Nowi gracze, nowe wyzwania, większe środowisko…to zawsze cieszy. 🙂 Tymczasem krótkie info Marka, który prowadzi kampanię.
Uwaga, potężna dawka informacji o kampanii:
Jeśli ktoś miał wątpliwości czy kampania się ufunduje to przez święta osiągnęliśmy 102% !
W związku z tym to już ostatnie 2 tygodnie żeby załapać się na tańsze startery do Dusta, no i czekają jeszcze kolejne cele i freebies do odblokowania!

Ponadto nastąpiły znaczące zmiany – każdy kto wesprze akcję wraz z zestawem startowym otrzyma do niego karty zarówno w PL jak i ENG.

Jeśli jeszcze nie widzieliście pojawił się bardzo dobry film prezentujący przykładową bitwę w Dust Tactics. Jest emocjonująco i czasem śmieszno 😉


Wolącym słowo pisane polecamy świetny artykuł jednego z wielkich fanów świata Dust dotyczący jednego z najważniejszych elementów systemu – niepowtarzalnych maszyn kroczących


Do tego doszedł jeszcze specjalny próg sklepowy – 4 zestawy za 800 zł.
No i jeśli chcecie zobaczyć Dusta w akcji to szukajcie nas na Pyrkonie w sobotę w godzinach 17-20 w ramach bloku gier bitewnych
Tymczasem szykuję konkurs malarski,…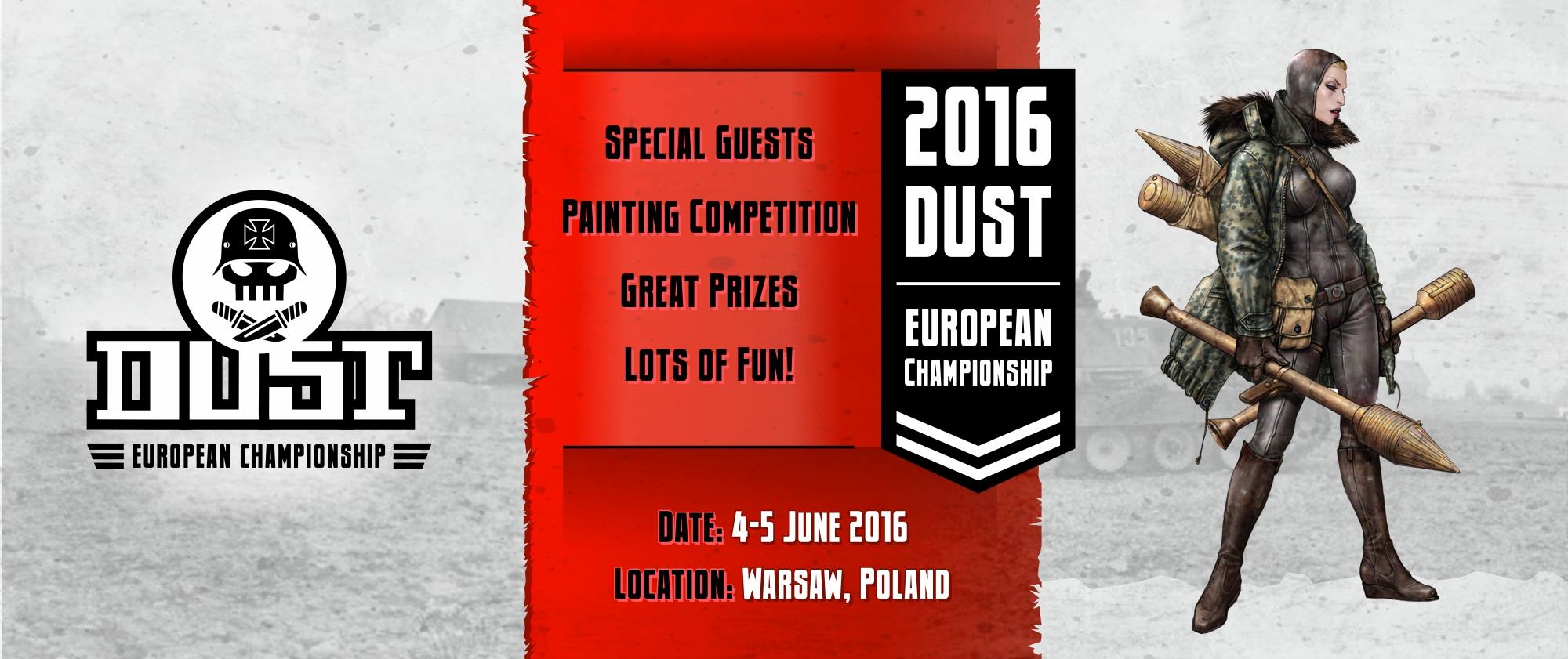 …który poprowadzę w trakcie  Dust Tactics 2016 European Championship w Warszawie w terminie 4-5 Czerwca 2016. Zapraszam wszystkich Dust modelarzy. Tym razem będzie więcej kategorii i specjalne nagrody, m.in. pierwsze Grand-Prix Mistrzostw Europy w malowaniu Modeli Dust Tactics. O szczegółach wkrótce….