Desert Scorpions Trucks, Greg&Izzy
Desert Scorpions are ready to battles/Skorpiony Pustynne już gotowe do walki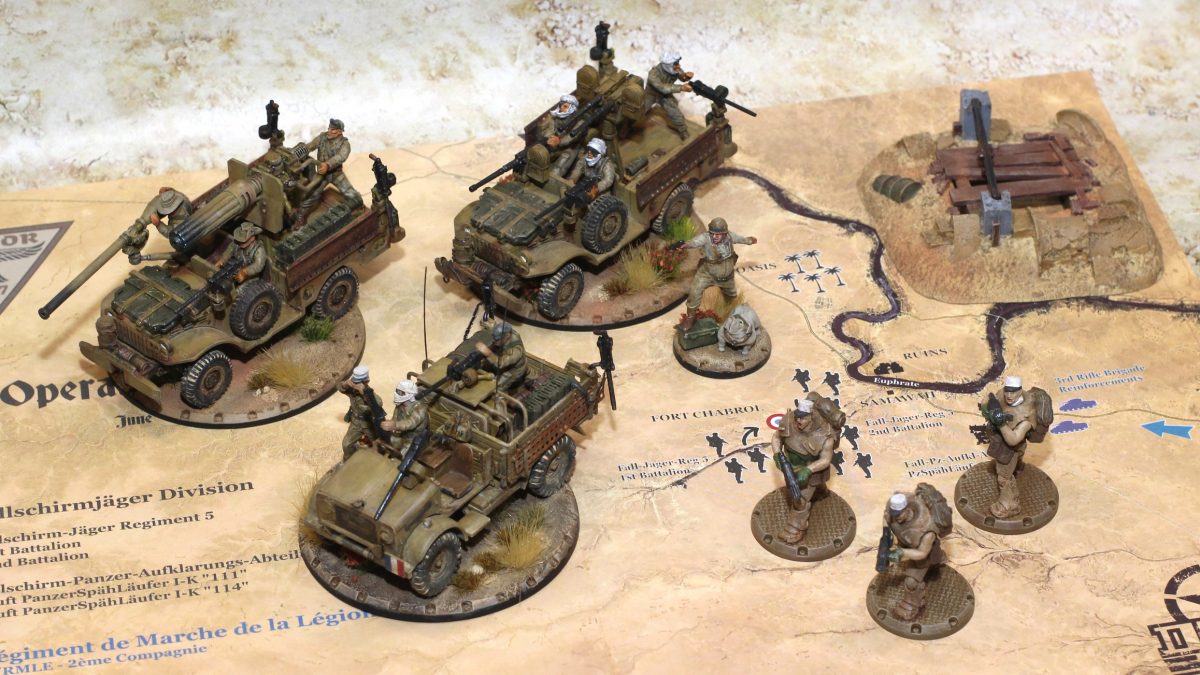 [ezcol_1half]
Military reconnaissance of Luftwaffe spotted Desert Scorpions somewhere close to Euphrates. Photo report is enclosed.
[/ezcol_1half]
[ezcol_1half_end]
Rozpoznanie wojskowe sił Luftwaffe odkryło zgrupowanie Desert Scorpions niedaleko od Eufratu. Raport fotograficzny w załączeniu.
[/ezcol_1half_end]
The Best Dust1947 Models so far / Najlepsze modele do Dust1947, póki co
[ezcol_1half]
It's my second "BIG" project about Desert Scorpions fraction. Today I'd like to show you two Dogdes (Gun Trucka and Assualt Truck) and Desert Scorpions hero Greg&Izzy. These models expand my new fraction and currently I have three trucks, Legionnaires and Greg with his dog. Feel free to watch gallery.
[/ezcol_1half]
[ezcol_1half_end]
To już drugi "poważny" projekt rozbudowy frakcji Desert Scorpions. Przedstawiam Wam modele ciężarówek Dodge w wersji Gun Truck i Assualt Truck. Nadto jest też bohater Greg&Izzy, który jest doskonałym pilotem do tych i innych pojazdów. Mam już pięć jednostek do tej frakcji, jeszcze pojazd dowodzenia na bazie Bedforda i Legioniści. Zapraszam do galerii.
[/ezcol_1half_end]
Gun Truck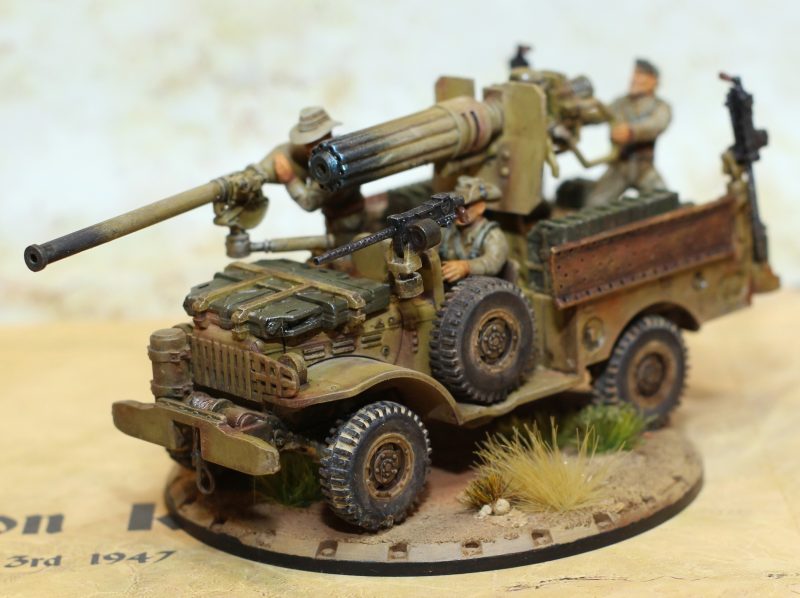 Assualt Truck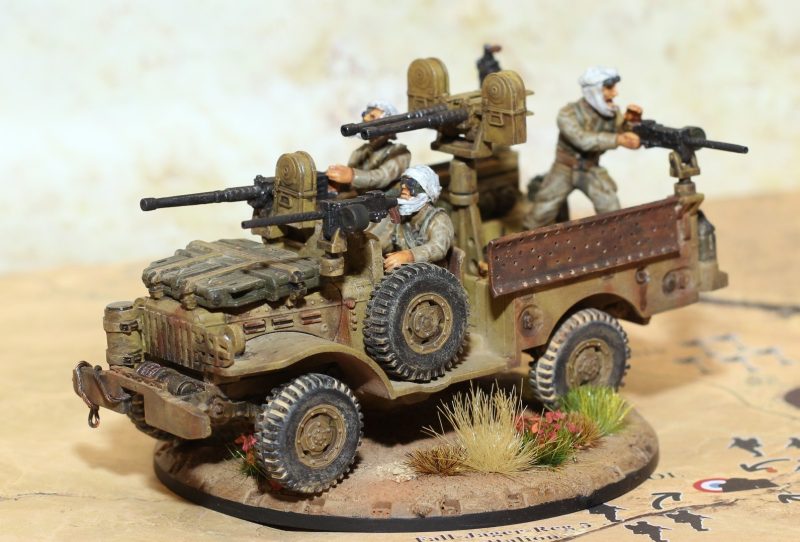 Greg&Izzy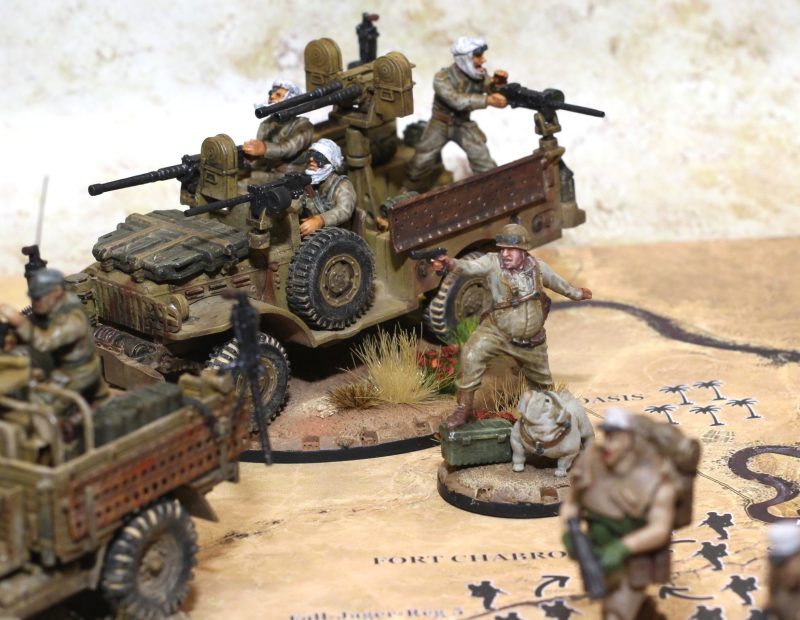 More about Desert Scorpions / Więcej o Desert Scorpions
[ezcol_1half]
Links to other articles about Desert Scorpions on my blog.
[/ezcol_1half]
[ezcol_1half_end]
Linki do pozostałych artykułów na temat Desert Scorpions.
[/ezcol_1half_end]
Colonel Philippe Leclerc Command Truck / Ciężarówka Dowodzenia Pułkownika Leclerc
Desert Scorpions Truck Unboxing / Rozpakowaczka Ciężarówki Skorpionów Pustyni