Ciężki Japoński Niszczyciel Laserowy – Ryu
Ryu, projekt po latach
Dziś wrzucam kilka niepozornych fotek projektu, jaki skończyłem niedawno. To ciężki pojazd kroczący, trochę taki niszczyciel laserowy RYU. Pojazd bazuje na konstrukcji niemieckiego WOTAN'a i stanowi, obok wersji z Rail Gun'em, jest chyba najpotężniejszą bronią Japońskiej Cesarskiej Marynarki Wojennej.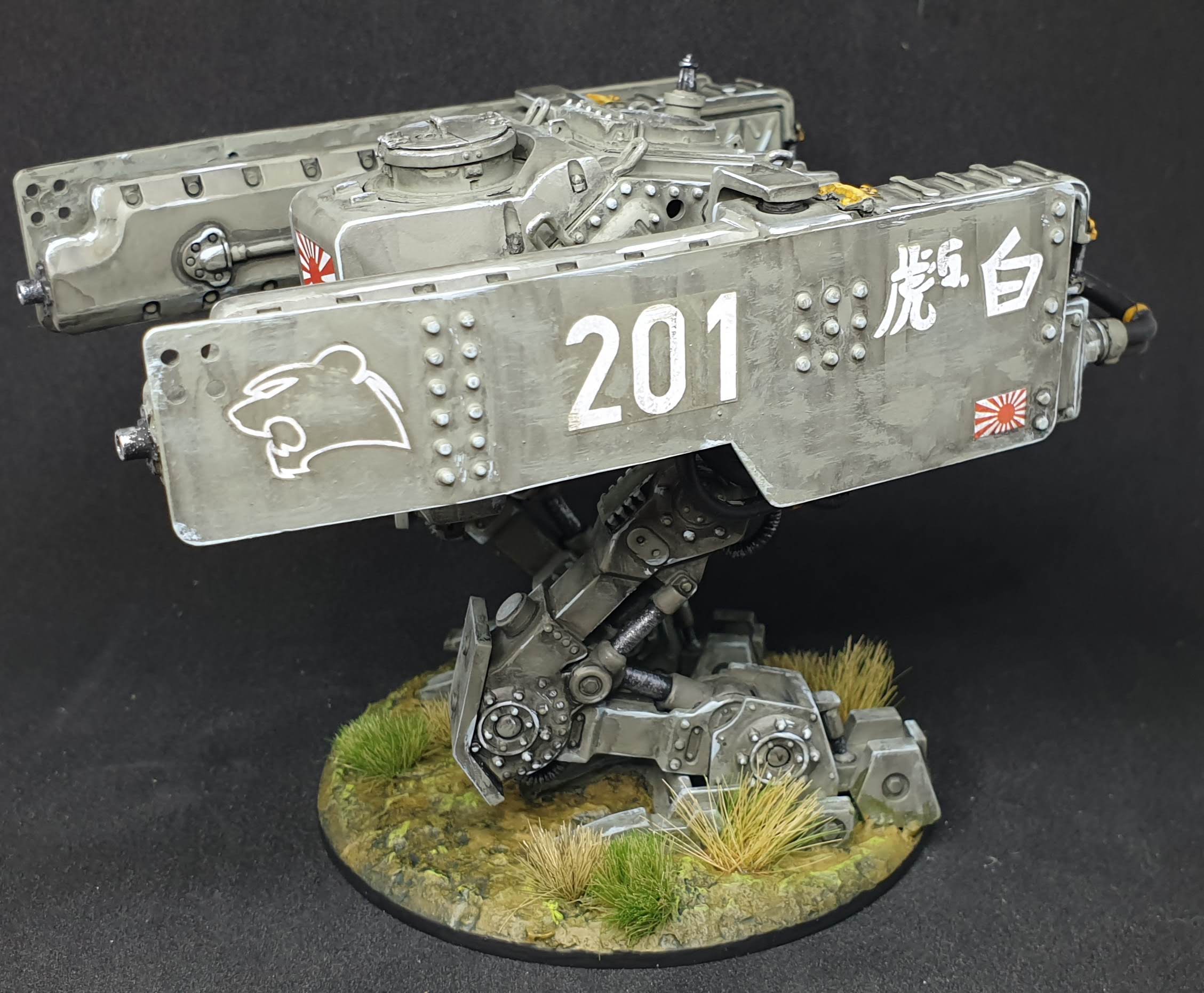 Stary to model
Ten konkretny model pochodzi z serii pierwszej modelu Dust1947. Był sprzedawany jeszcze pod marką Dust Tactics przez Dust Studio jako model do sklejania. Trafiłem na niego fartownie, wygrzał półkę parę lat, ale w końcu jest gotowy.
Wyróżnia się od nowszych wersji tym, że miał jeszcze sporo elementów z żywicy (działa laserowe, właz, elementy kadłuba). Również tył jest inaczej wykończony niż w WOTAN'ie. Widać generatory mocy, są również przewody zasilające, które były odlane z gumy.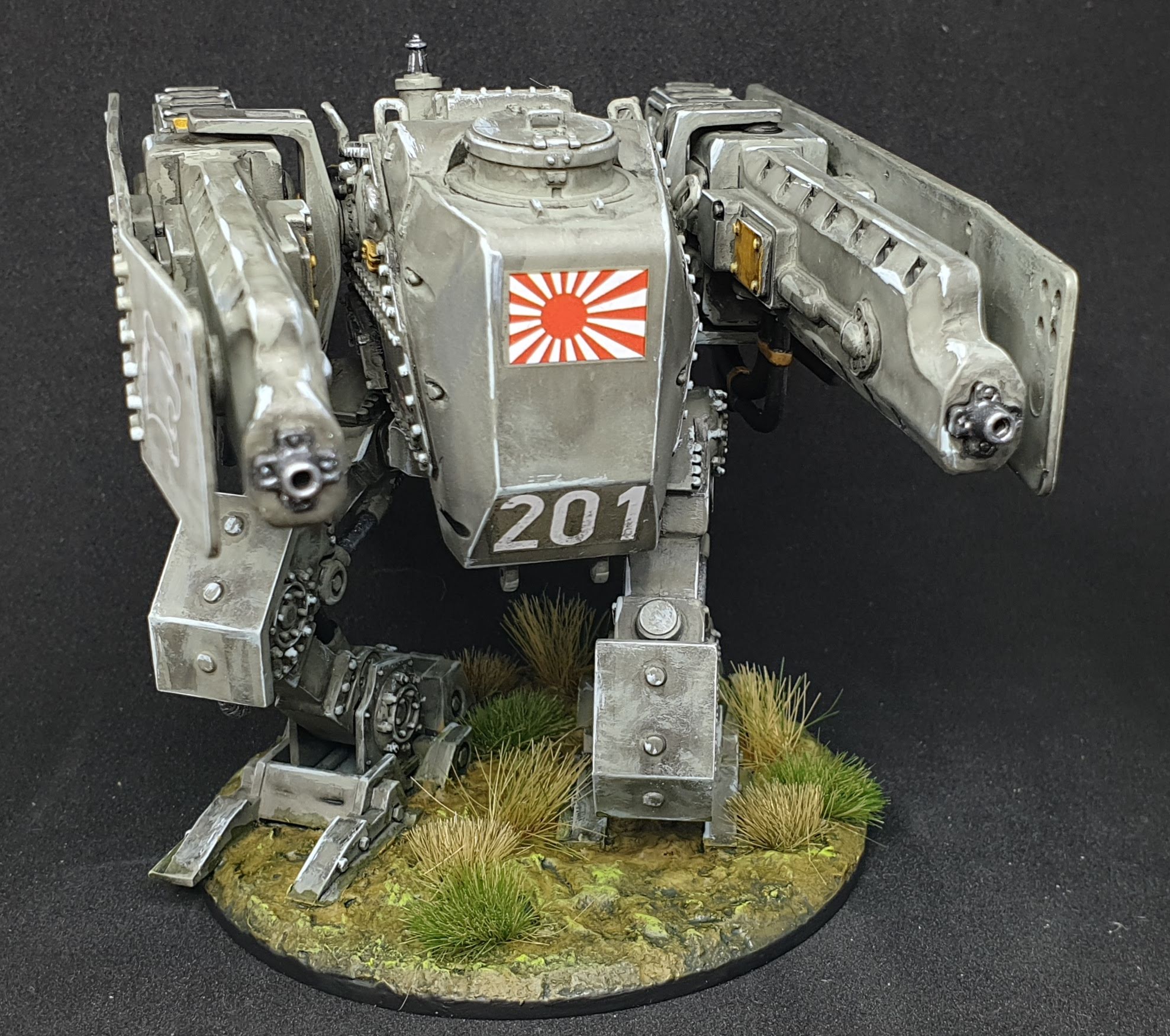 Fajny to był projekt i Ryu zostanie na długo ze mną. Może Dust Studio już nie działa, ale nadal jest sporo fajnego plastiku do sklejenia i pomalowania.
Zatem do następnego wpisu
Kris