Chrismas Unboxing – Iosef/Aleksandr SSU Tanks
Achtung !!! SSU Panzerwagen
[ezcol_1half]
SSU hasn't advanced technology but they factories and constructors have significant experience in building on massive scale traditional heavy KV tanks.
Newest versions are Iosef and Aleksandr. Tanks were prepared for Babylon campaign in North Africa. Iosef is typical assault tank with howitzer and flamethrower while Aleksandr can be described as tank hunter with dual Tesla Gun and Salvo ability.Half Column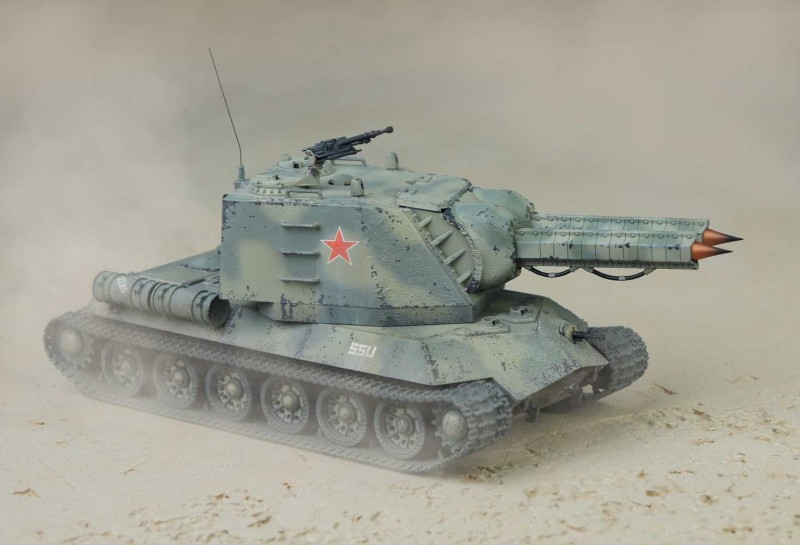 [/ezcol_1half]
[ezcol_1half_end]
SSU nie specjalizuje się w zaawansowanych maszynach kroczących, ale za to posiada duże doświadczenie w budowaniu czołgów na masową skalę. Takich, jak choćby seria KV.
Iosef i Aleksandr to jedne z najnowszych wersji, które powstały z myślą o kampanii Babylon w Afryce Północnej. Iosef to typowy pojazd wsparcia piechoty z haubicą oraz miotaczem płomieni. Natomiast Aleksandr to pojazd klasy niszczycieli czołgów z dwoma potężnymi działami Tesla.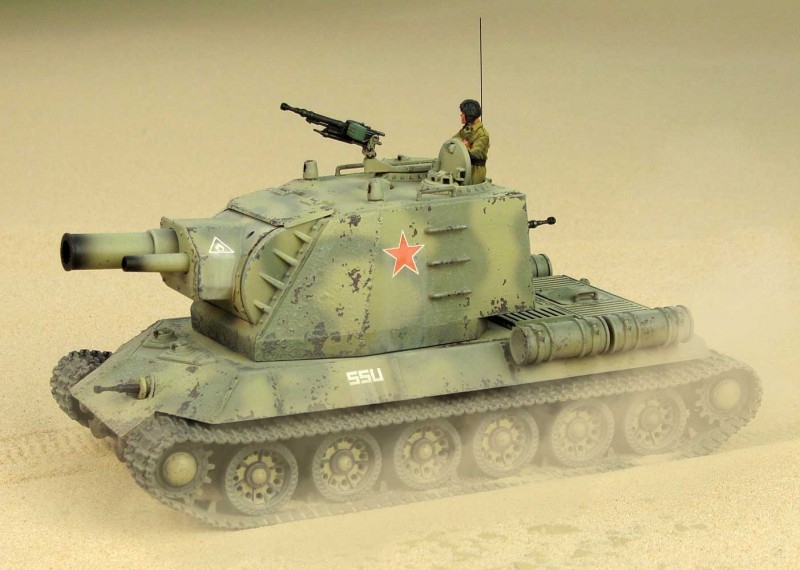 [/ezcol_1half_end]
Inside the box
[ezcol_1half]
First of all box includes simple four pages manual, bags with parts, bonus decal and tank officer. Parts are segregated so that in separate bag modeler finds parts dedicated to the one main module and current phase of work.
Three bags contain all elements needed to build chassis of the tank. One with main corps and tracks, which are made as integrally one part (better for beginners. Pro modelers may look for metal track links but I will use these). Second bag includes upper part of chassis, back flap and part imitates dummy engine. Wheels, fuel tanks and a few small details like MG and hooks are in third bag.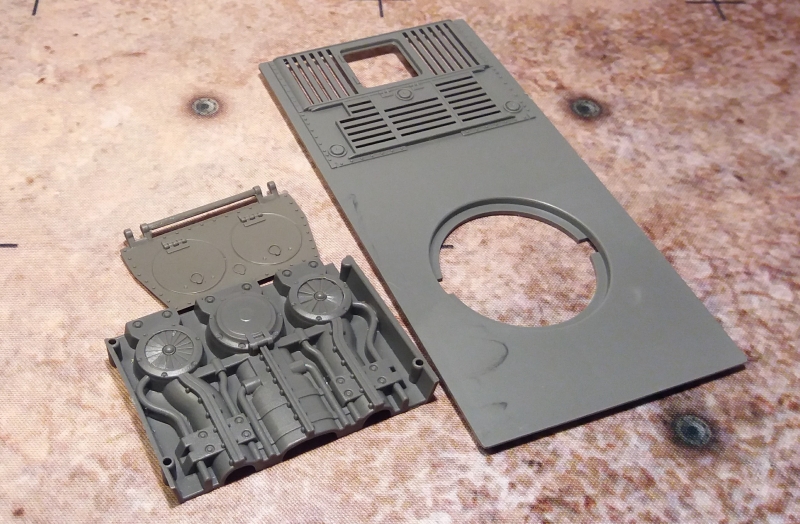 [/ezcol_1half]
[ezcol_1half_end]
Standardowa instrukcja w stylu Dust Studio, cztery kartki, głównie obrazki. Wbrew pozorom, to lepiej niż jakiś skomplikowany, napakowany tekstem manual. W pudełku znajdziecie jeszcze torebki z poszczególnymi elementami, bonusową kalkomanię i dowódcę czołgu. Wszystko posegregowane.
Trzy torebki zawierają elementy niezbędne do montażu podwozia. Jedna z głównymi elementami oraz gąsienicą wykonaną w formie jednego odlewu. Dla mnie OK i widać, że model projektowany pod modelarzy/graczy. Druga paczka to pokrywa kadłuba oraz atrapa silnika. Ostatnia torebka, to wszystkie koła, zbiorniki paliwa i drobiazgi do kadłuba.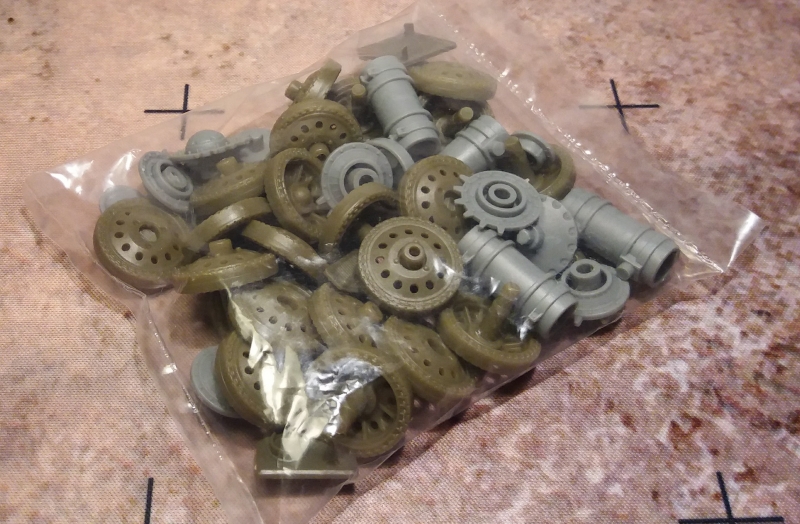 [/ezcol_1half_end]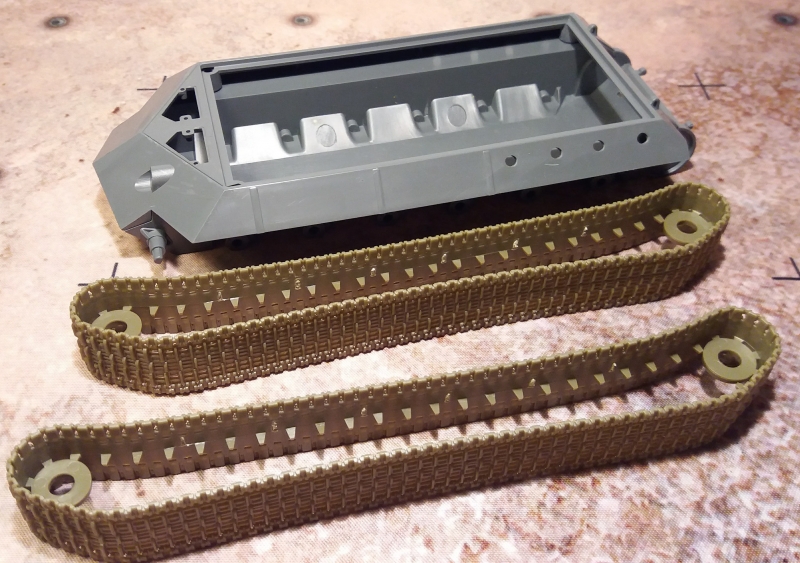 [ezcol_1half]
Turret is in one bag together with tank driver who is the available only in unassembled set. Iosef cannon parts are within this same bag. Aleksandr Dual Tesla Gun is in two separate bags. First with resin slot for Tesla's and second one with two tesla guns.[/ezcol_1half]
[ezcol_1half_end]
Element wieży spakowane są w jednej torbie wspólnie z bonusowym oficerem. Dodatkowo w tej paczce jest działo do wersji Iosef. Uzbrojenie Aleksandr'a jest w oddzielnym torebkach, jedna z łożem działa wykonanym z żywicy, druga z dwoma lufami działa Tesla.[/ezcol_1half_end]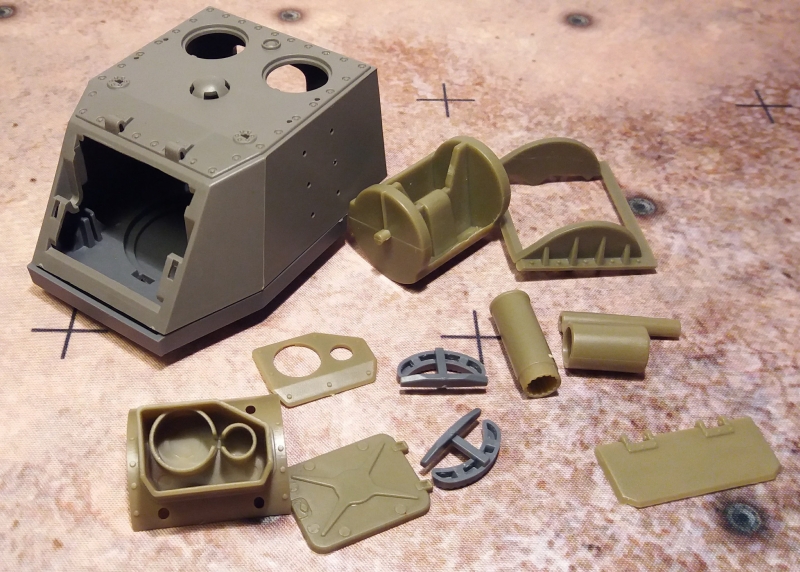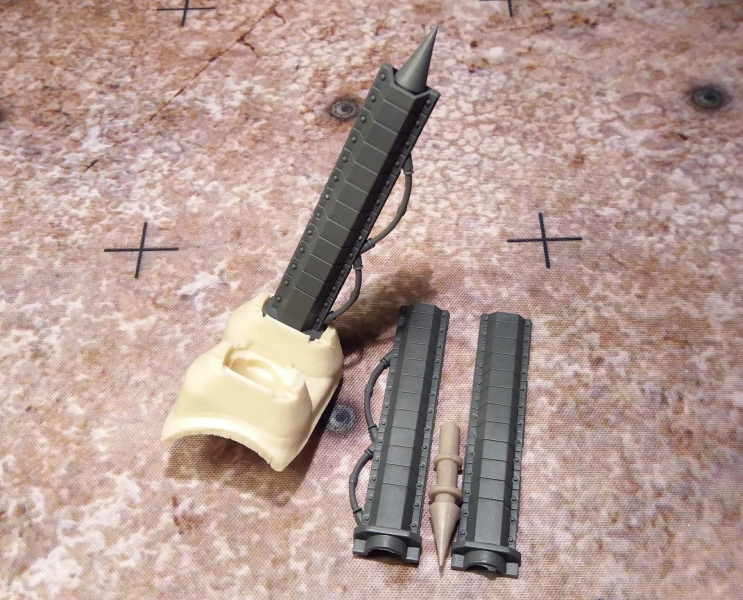 Cards, Bonus, Assembling
[ezcol_1half]
You will find also two cards for both versions. Mine box has Dust Tactics cards nor Dust1947, on DustStudio.com web new cards are shown. At the end bonus decal sheet is something really cool. Take a look at these SSU symbols and emblems. I like it :).
Last but not least, no one should expect any problems during assembling. In my personal opinion it's the easiest set which I have seen so far. You need more then less 2 hour to assembly Tank if don't have any spectacular ambitions concerning painting.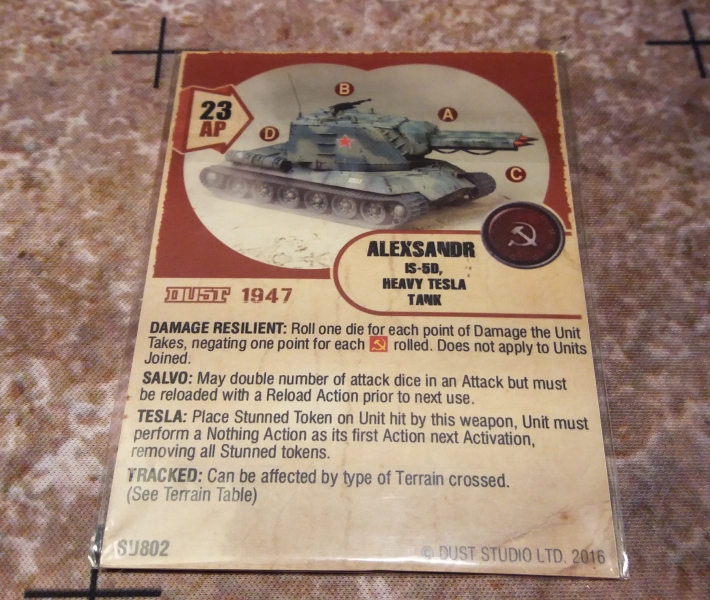 [/ezcol_1half]
[ezcol_1half_end]
W zestawie są również karty modeli. Mój set zawierał karty poprzedniej edycji, ale na stronie Dust Studio są już nowe karty. Na koniec bonusowa kalkomania jest naprawdę super, różne dodatkowe symbole i oznaczenia dodają klimat.
Model jest bardzo prosty w montażu, chyba najprostszy z wszystkich Dust'owych, które trafiły do mnie. Wg. mojej oceny nie potrzeb więcej niż 2 godziny, aby go zmontować i przygotować do grania. Oczywiście, jeśli planujesz dopieszczanie, modyfikacje i super wypas malowanie to potrwa do dłużej, ale model ma potencjał i nawet modelarze redukcyjni mogliby na niego spojrzeć.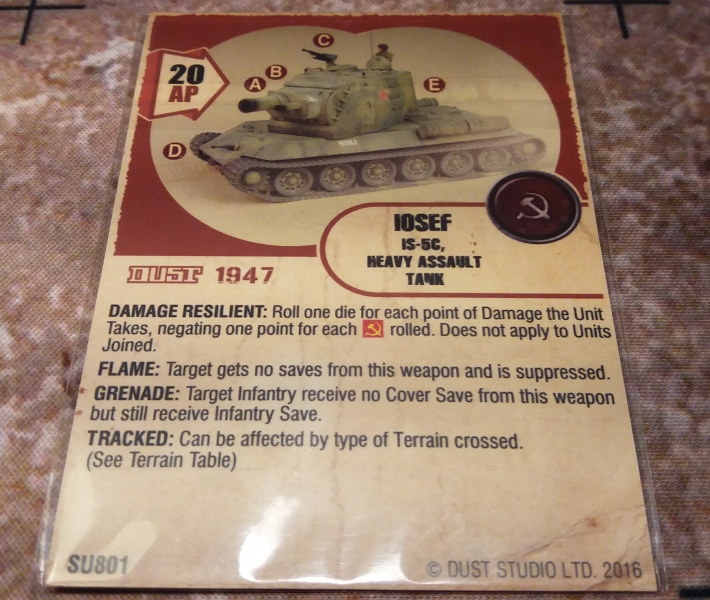 [/ezcol_1half_end]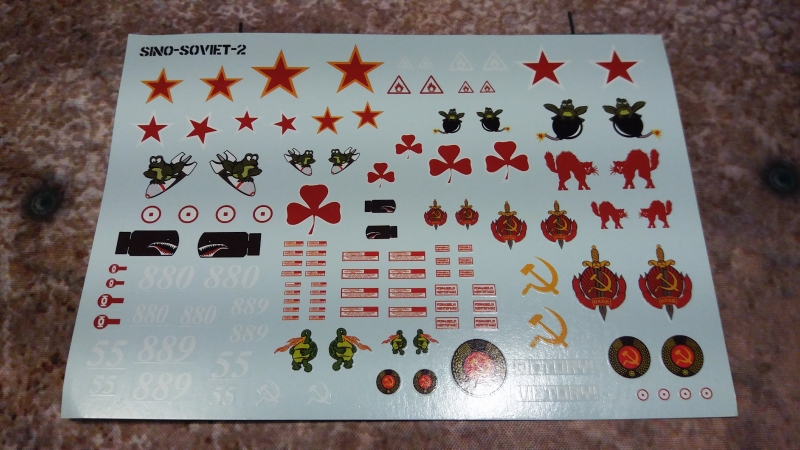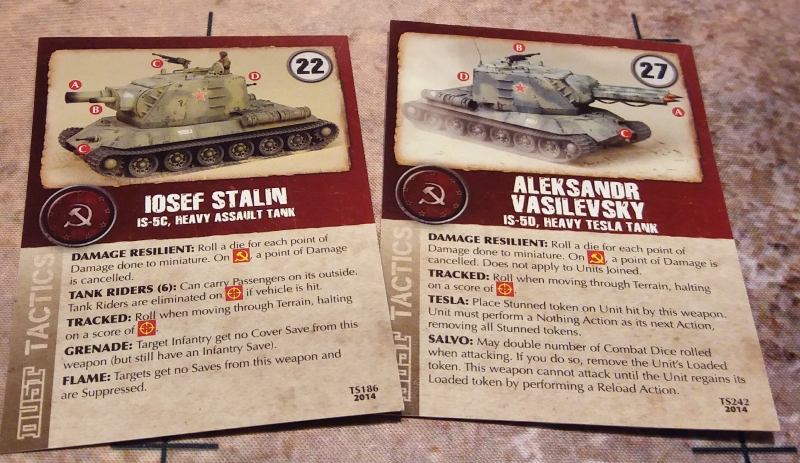 More photos / Jeszcze więcej fotek
[BMo_scrollGallery id=115 sG_thumbPosition=bottom sG_images=1 duration=slow gallery_width=600 gallery_height=400 thumbs_width=100 thumbs_height=100 sG_caption=1 sG_start=1 sG_loop=1 sG_loopThumbs=1 sG_clickable=1 sG_opacity=40 sG_area=200 sG_scrollSpeed=2 sG_autoScroll=0 sG_aS_stopOnOver=1 sG_diashowDelay=0 sG_followImages=1 sG_responsive=1 ]
[ezcol_1half]
Model is available directly on Dust Studio site. Warfactory.pl is good source if you are from Europe.
That's all friend, Merry Christmas to all of You. Stay tune and please, leave comments if you like it.[/ezcol_1half]
[ezcol_1half_end]
Model dostępny jest na stronie Dust Studio. W Europie i Polsce dostępne bezpośrednio od dystrybutora, firmy Warfactory.pl.
Wszystkiego Najlepszego z okazji Bożego Narodzenie i do poczytania przy następnym poście.[/ezcol_1half_end]
Zapisz