Aussie Artillery
My Desert Scorpions need artillery support, so I decide to prepare Aussie artillery. For such a purpose I used USMC mortar as basis for modifications.
I changed heads from USMC to the Australian heads and MG's changed into BAR's. I show you effect below…
Australiska Artyleria
Desert Scorpions potrzebują wsparcie aryleryjskie, dlatego postanowiłem zrobić sobie konwersję Australijczyków. W tym celu sięgnąłem po moździerz USMC.
Zmieniłem główki na Australijskie z zestawu ciężarówki Skorpionów, a broń ze zwykłych pistoletów maszynowych na BAR'y. Efekt przedstawiam poniżej…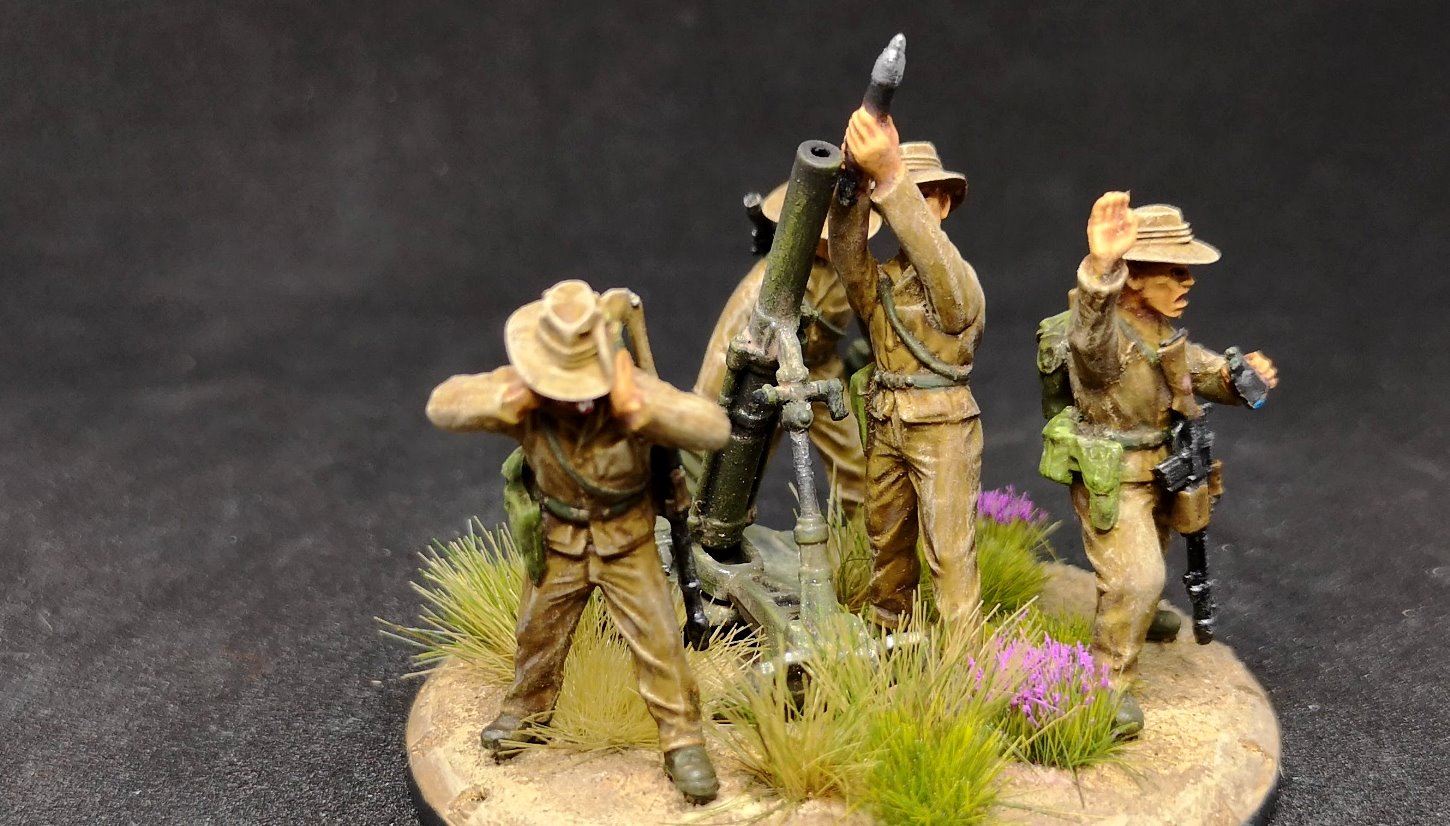 After modifications unit has all needed features of Ranger Heavy Mortar Squad accept winter jackets.
Po tym modyfikacjach jednostka jest, jak Ranger Heavy Mortar, może z wyjątkiem braku kurtek zimowych.