30DWF9 – Największy model jaki pomalowałeś lub którym dowodziłeś?
Codziennie jeden post w ramach "30 Dniowego Wyzwania Figurkowego". Drogi czytelniku, wszystkie posty znajdziesz tutaj na jeden klik.
Największy model …. jeszcze nie jest skończony
A będzie to pojazd wsparcia dla Aliantów, ogromna bestia na sześciu nogach. Cały czas na swoją kolejkę. Mam zestaw, który pozwala zrobić trzy konfiguracje: Long Tom 2 – wielkie działo, Sky Sweeper – artyleria przeciwlotnicza (wg. nowych zasad może wylądować w każdej armii, jako "Captured Vehicle"), Mobile HQ – pojazd dowodzenia dla Aliantów, które w malowaniu Dust Studio wyglądają tak.
Największy model, który pomalował do tej pory….
Pojazd dowodzenia PrinzLuther SchützenPanzerLäufer VI-C. Pojazd daje możliwość  "przerzucenia" rzutów dowodzenia zespołowi dowodzenia lub officerowi, który powozi tą maszynką. Dodatkowo może pomóc w dostarczeniu "świeżynki" na linię frontu, bo chojrak może zabrać do dwóch oddziałów piechoty.
Jego słabością jest brak bardzo silnego pancerza. Trochę przypomina Sd.kfz 251, tylko na wielkich pajęczych nogach.
Czas przedstawić Walker'a "Angelę" .
PrinzLuther SchützenPanzerLäufer VI-C to największy model do Dust1947, którym grałem i osobiście pomalowałem.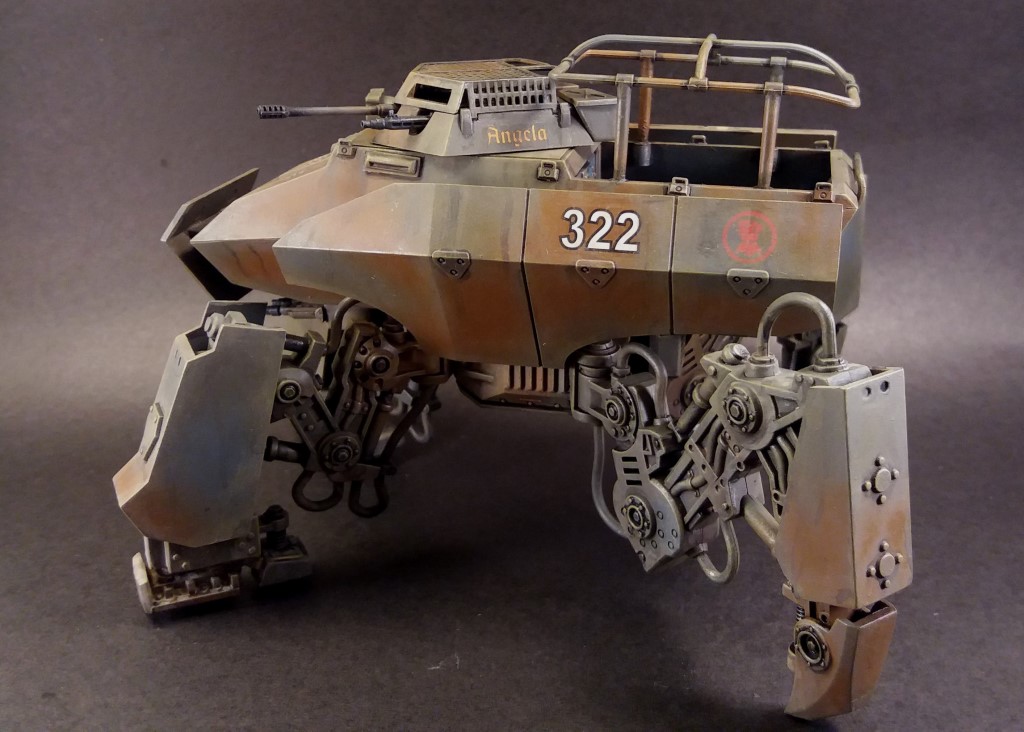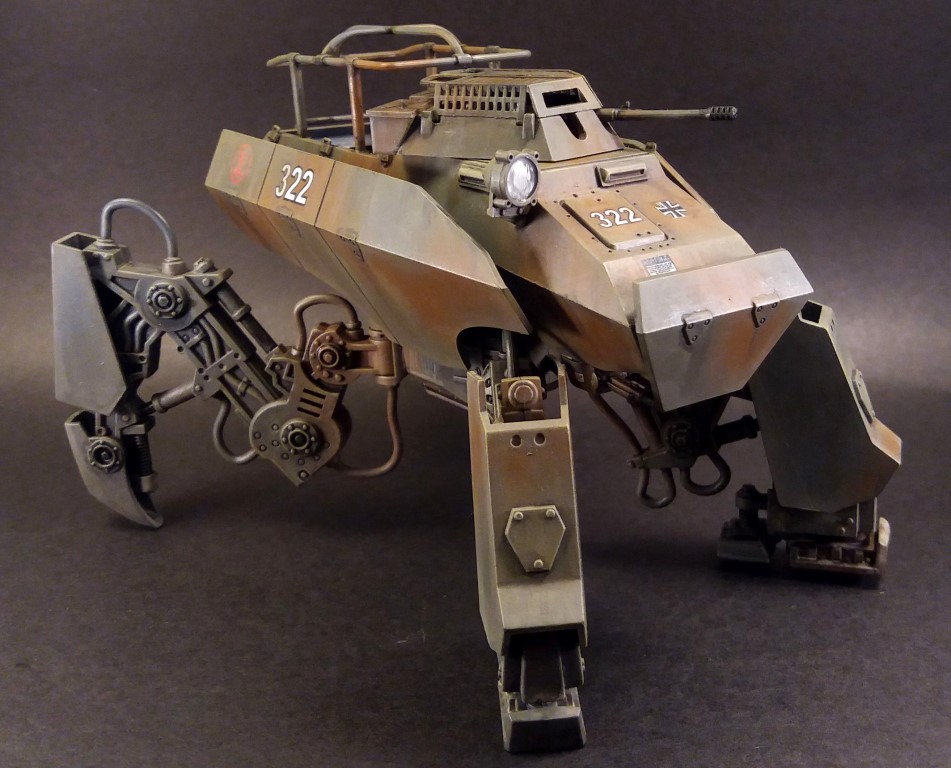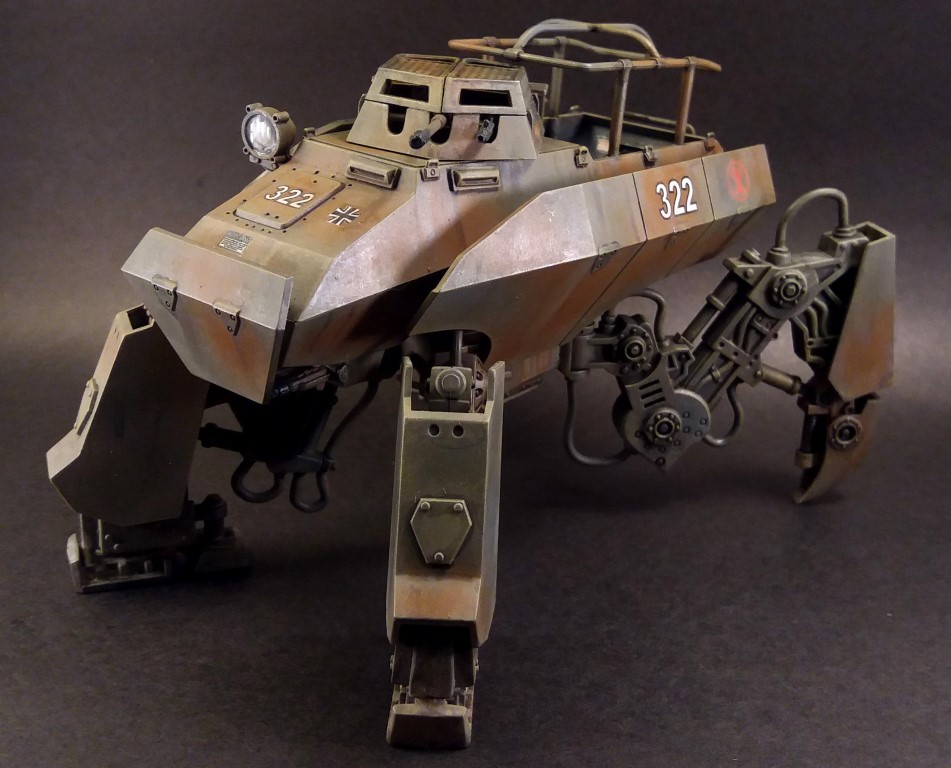 To wszystko, no to dalej do przodu…:)
Excuse me Dear English language followers for posting this series only in Polish. But don't worry, it's about Dust 😉 .
Zapisz
Zapisz
Zapisz
Zapisz
Zapisz
Zapisz
Zapisz
Zapisz