27 Figurkowy Karnawał Blogowy/Miniatures Blogs Carnival "Winter is coming"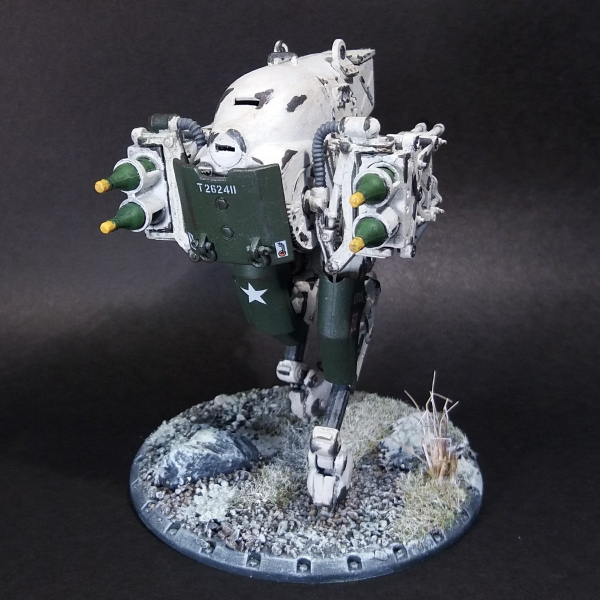 Blackhawk is Antitank Light Walker. It was offered only in Dust Core Set as part of Allies which includes also Sergeant Major William "Rhino" Springfield, Heavy Ranger Assault Squad and two Rangers squads. Second photo shows Sergeant Major William "Rhino" Springfield and Heavy Ranger Assault Squad.
Przedstawiam wam pierwsze z pomalowanych jednostek do Aliantów. Lekki Walker Blackhawk z potężnymi pociskami typu PIAT oraz oddział Heavy Rangers z Sierżantem Majorem "Rhino". "Rhino" i jego koledzy mogli się gdzieś napatoczyć, ale Blackhawk'a chyba nie pokazywałem.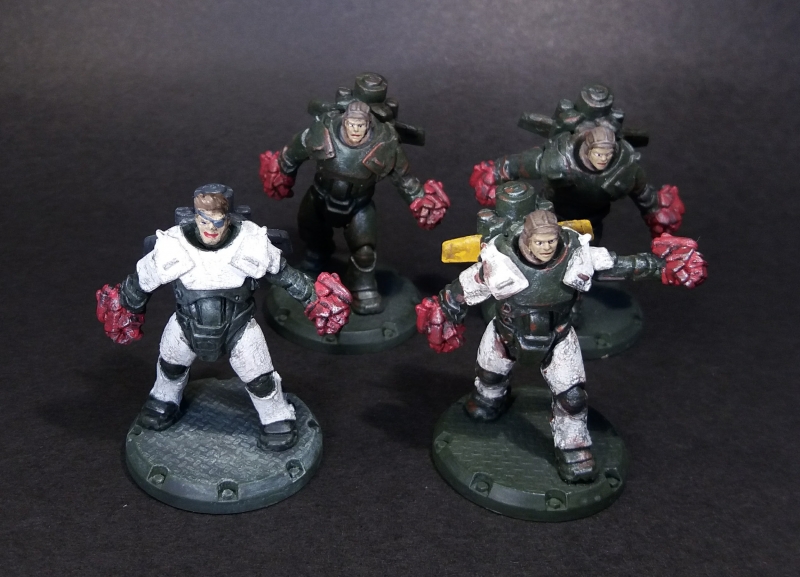 Most of my first Dust Tactics models I have painted in winter style. It was around 3 years ago. Also it was begging of painting miniatures after more than 10 years brake.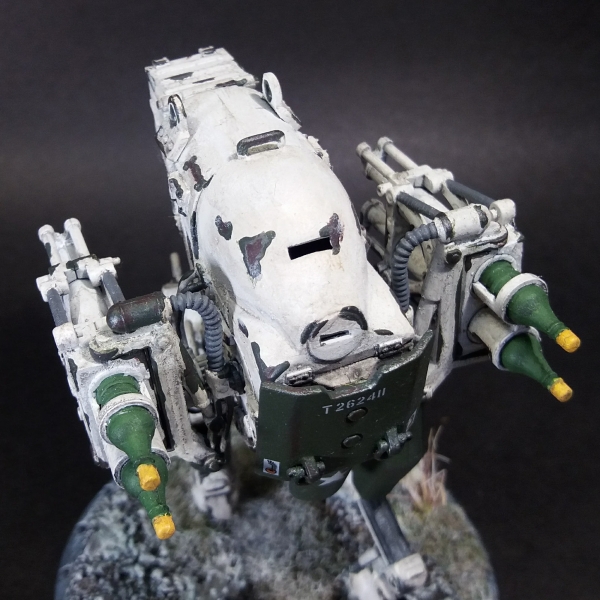 I kindly ask for your comments and opinion.
Modele pochodzą z zestawu startowego. Dorwałem go na wyprzedaży około 3 lat temu i wtedy zaczęło się malowanie figurek (po ponad 10 latach przerwy). Tak się złożyło, że pierwsze moje Dust'owe modele dostały zimowe malowanie. Moim skromny zdaniem nie jest to mistrzostwo, ale z drugiej strony czasem warto pokazać swoje początki (przynajmniej w malowaniu modeli do gier bitewnych).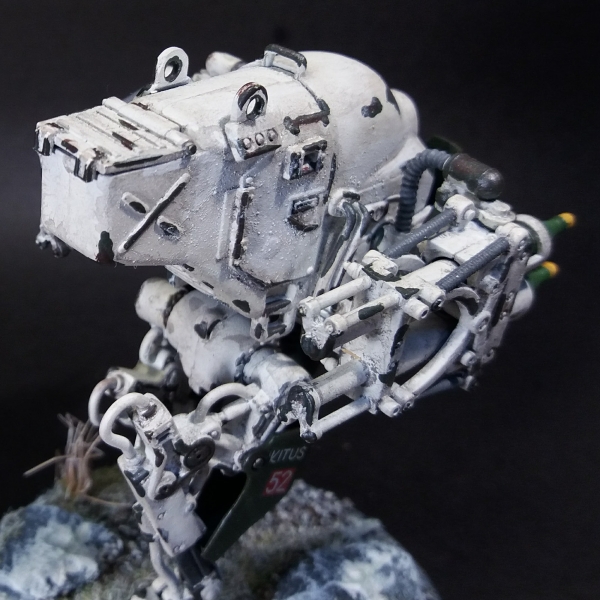 To tyle na dziś, zawsze miło jest poznać wasze uwagi.
Gallery/Galeria
[BMo_scrollGallery id=110 sG_thumbPosition=bottom sG_images=1 duration=slow gallery_width=600 gallery_height=400 thumbs_width=100 thumbs_height=100 sG_caption=1 sG_start=1 sG_loop=1 sG_loopThumbs=1 sG_clickable=1 sG_opacity=40 sG_area=200 sG_scrollSpeed=2 sG_autoScroll=0 sG_aS_stopOnOver=1 sG_diashowDelay=0 sG_followImages=1 sG_responsive=1 ]
Zapisz
Zapisz
Zapisz
Zapisz