2 weeks till Eu Championship / 2 tygodnie do Mistrzostw Dust'a
It's so soon / To już tak blisko
I have to tell you, it's only two weeks till European Championship (16th-17th June). Personally I'm really excited that again we will see in Warsaw. More than 60 players will meet and challenge each other during great battles in Babylon.
Marek promised fantastic tournament with great guesses form Dust Studio, Oliver and Paolo. Moreover he prepared two scenarios for players which are described on dedicated EU Championship web page.
To już tylko dwa tygodnie do Mistrzostwa Dust'a w Warszawie (16-17 Czerwca) Osobiście jestem bardzo nakręcony na to kolejne spotkanie Dust'erów w Warszawie. Będzie nas ponad 60 graczy z całej Europy prowadzących potyczki I wielkie bitwy na pustyniach starożytnego Babilonu.
Marek obiecał fantastyczny turniej z wyśmienitymi gośćmi z Dust Studio. Olivier and Paolo będą razem z nami. Przygotował świetne scenariusze, które jeszcze można potestować. Podrzucam link do strony z ich opisem.
The Best Painted Model again / Zapraszam do konkursu malarskiego
the Dust1947 Wall of Fame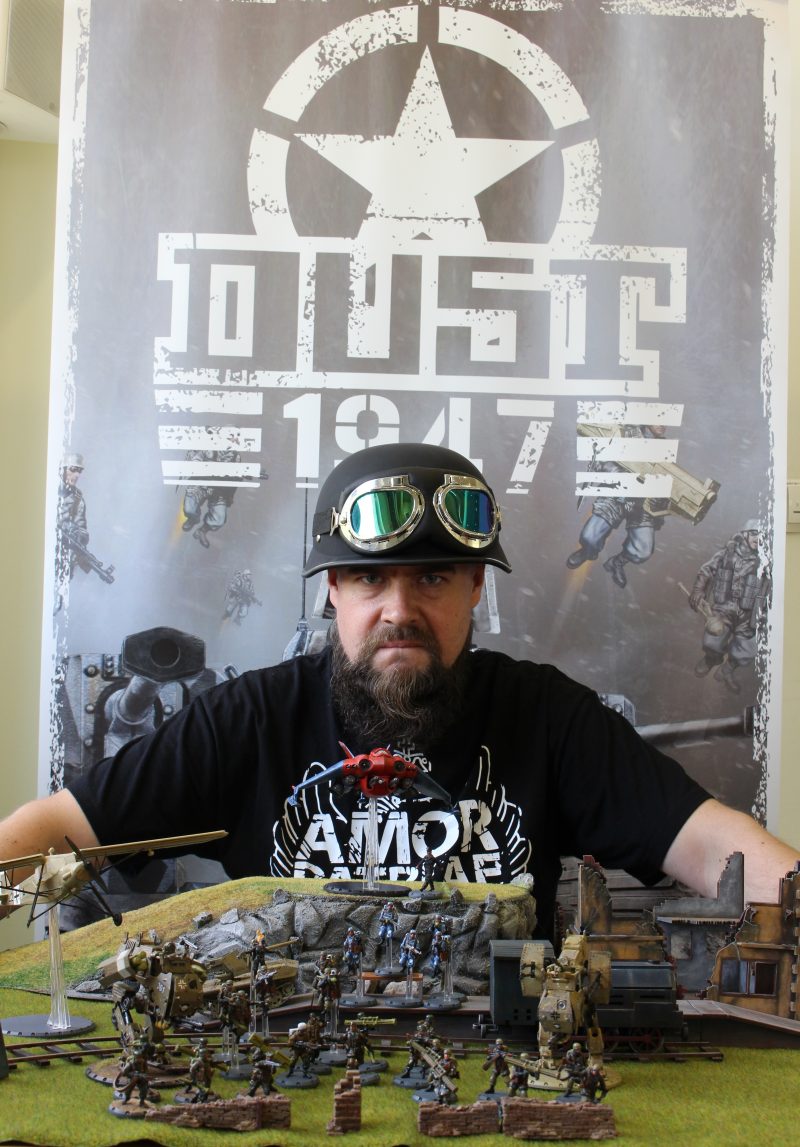 Last but not least , I invite all of you to make a photo on our "the Dust1947 Wall of Fame". That fantastic opportunity to have a great photo of you and your army. We will wait for you during lunch breaks and at the end of the Championship days.
Of course I will play with you also. I have Wehrmacht Grenadier Group which I will present soon.
Oczywiście każdy z Was musi zrobić sobie oraz swojej armii zdjęcia na "the Dust1947 Wall of Fame". Bywalcy poprzednie edycji do tej pory wykorzystują te fotografie. To świetna pamiątka, którą będzie można zrobić w przerwie obiadowej lub na koniec każdego z dwóch dni turnieju.
Będę też grał i przygotowałem tradycyjnie "Wehrmacht Grenadier Group", o którym parę słów wkrótce.
See You Soon